Start saving your toilet paper rolls for one of these adorable crafts! And also let me say that maybe you should use a halved paper towel roll for anything food related, for sanitary purposes.  Ok, whew.  Now, without further ado…..

1. Wall Art.
Cut the rolls into smaller sections and pinch on the ends to make the petal shapes. Not sure how they got them all to stick together—maybe just Elmer's or hot glue? I think you could paint them too and that would be cute. I found this cute idea here.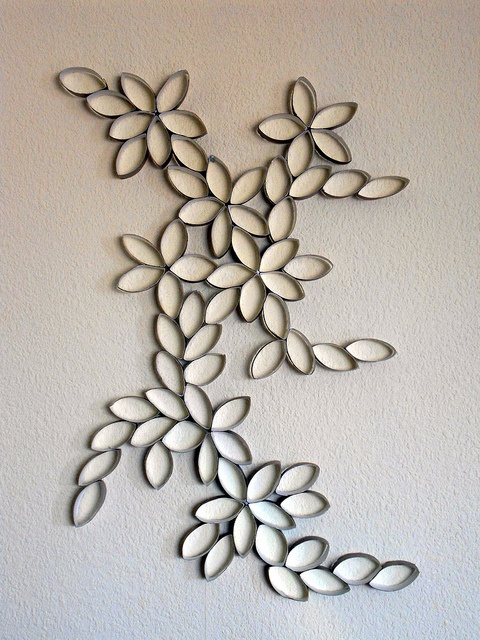 2. Mini Paper Lanterns.
Paint, snip, and shape. Add the wire handle and you're done! So cute. These would be fun decorations for any party! Shelterness showed us this cute DIY project!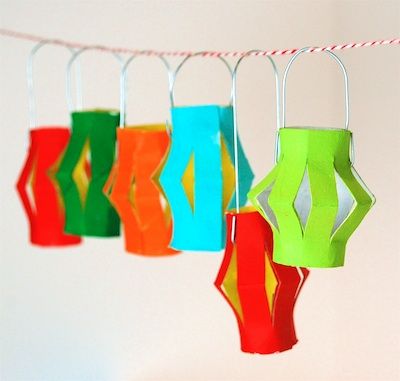 3. Super Hero Cuffs.
This is brilliant! I love cheap costume ideas. And what a perfect craft to let the kids help out with! You could use your imagination for any design on this cute costume accessory! See this cute idea and more here.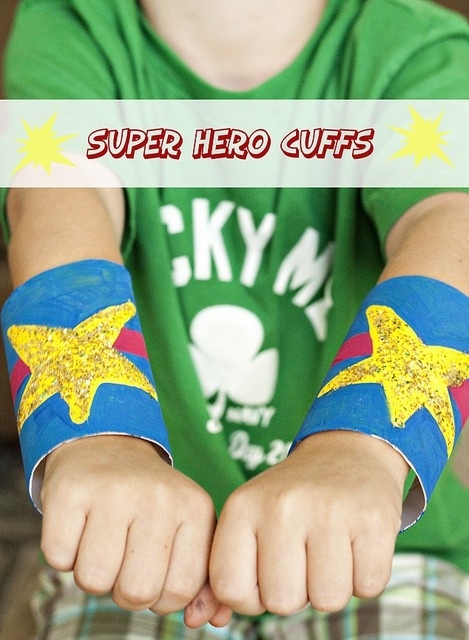 4. Party Favors.
I am always looking for cute and CHEAP party favors! Stuff your old toilet paper rolls full of goodies and fold in the ends! Voila…you have the perfect party favor that you can personalize for the theme of your party! I'm so glad Crissy's Crafts shared this creative idea with us!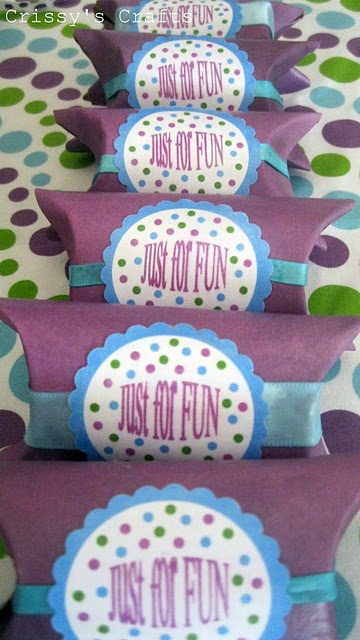 5. Rosette Wreath.
I think this is absolutely gorgeous. Who knew that old toilet paper rolls could become such a beautiful decoration for your home? Get the tutorial here.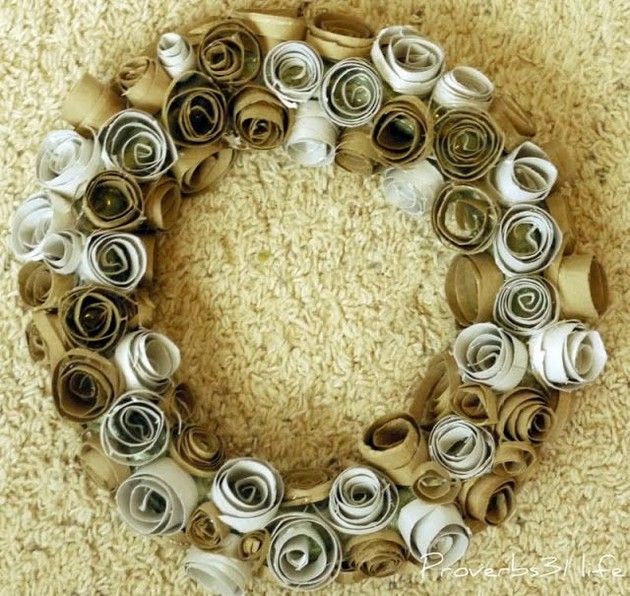 6. Painting Tool.
Paint perfect circles by dipping a toilet paper roll in paint and using it as a stamp! Craftgawker gave us this perfect art tip for painting circles anywhere!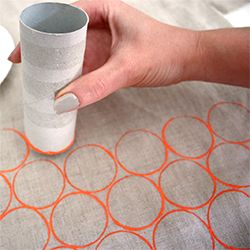 7. Mini Birdhouses.
How cute are these? They were too adorable not to include. Get the full instructions here for this cute craft idea! Do it with your kids and let them use their imaginations as they use them for playtime!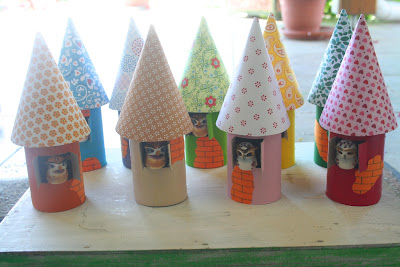 So save your toilet paper rolls, grab the kids and have some fun with one of these craft ideas—or any else you can think of!