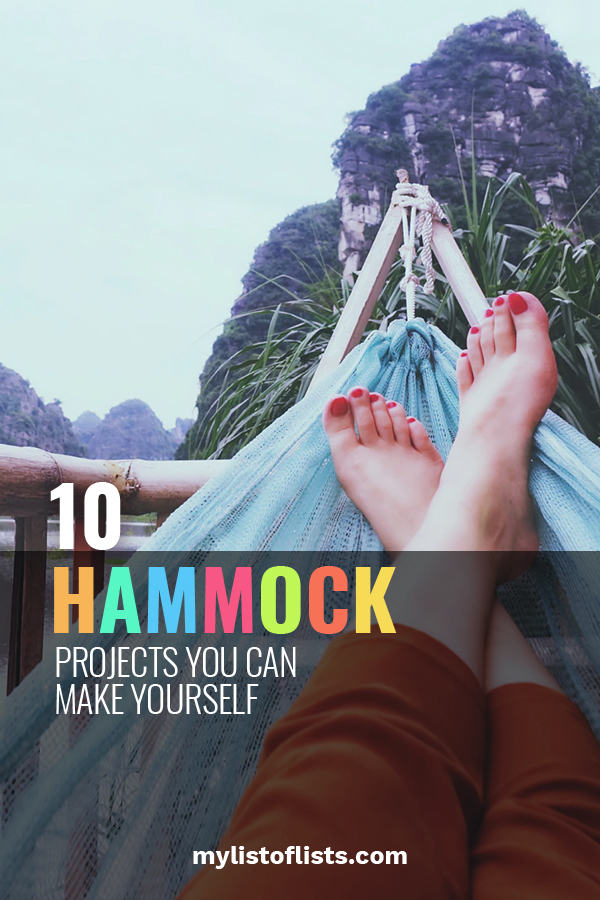 Hammocks are a great place to take a nap or read a book during the summertime. They can be pretty pricey when purchased from the store, but why would you purchase them when you could make one yourself?
Learn how to make your own hammock straps AND your own hammock. Miss Lovie is the genius behind this project. Use home decor fabric because it's durable!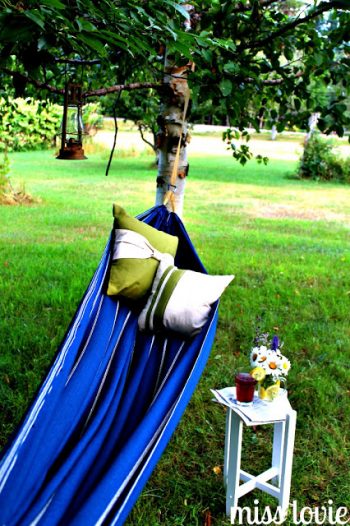 Going Home to Roost DIYs her way to a different take on a project from Outside Mom. Both of those tutorials are a great resource!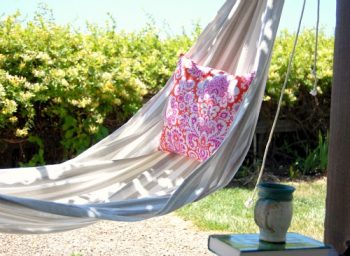 Swing life away with this completely adorable DIY hammock swing  from A Beautiful Mess. Hang indoors, or outside.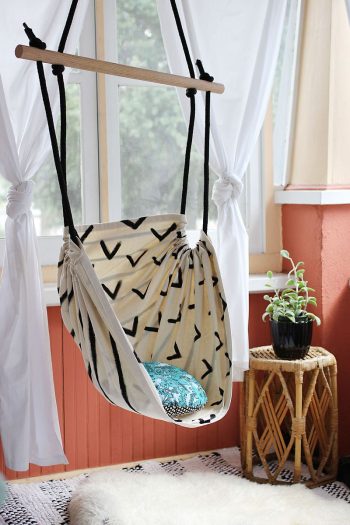 The trim and lace on this DIY hammock from Camille Styles is what gives it such personality. Paint yours for more color!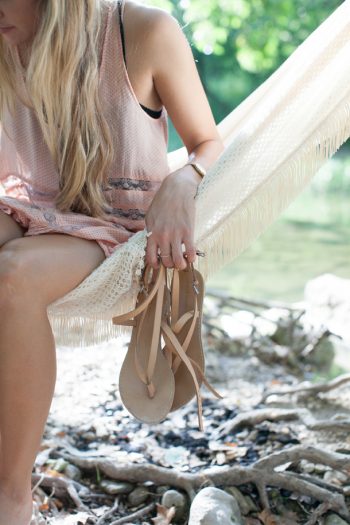 Do you have a limited amount of space to work with? Create a hammock swing instead! They require much less space, but they're still just as comfortable! From Riley Blake.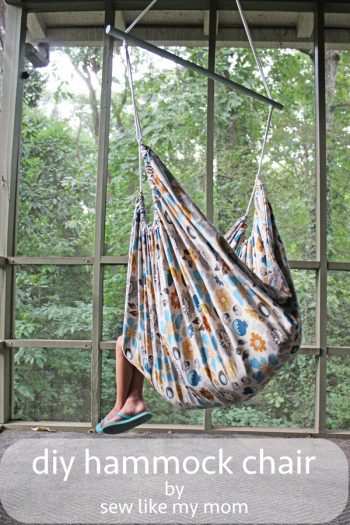 Use a canvas drop cloth and a few lengths of chain for an instant place to relax. I would never leave this back porch. From Remodelista.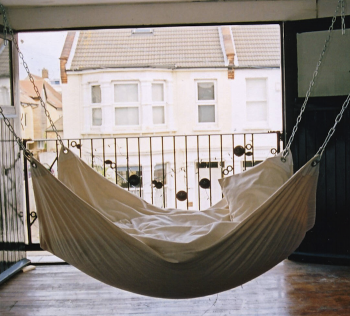 This project is not for the faint of DIY heart. It's probably the most difficult one featured in this article! But don't let that dissuade you, this hammock from The Little Dog Blog brings a whole lot of relaxation to a back porch!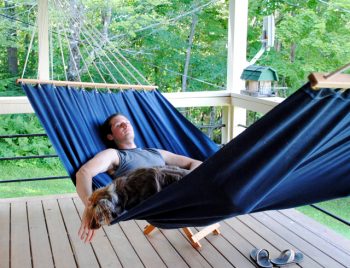 You'll have to head to your favorite craft store, and you may have to "swing" by your hardware store for this project from So You Think You're Crafty. Aren't the straps the best?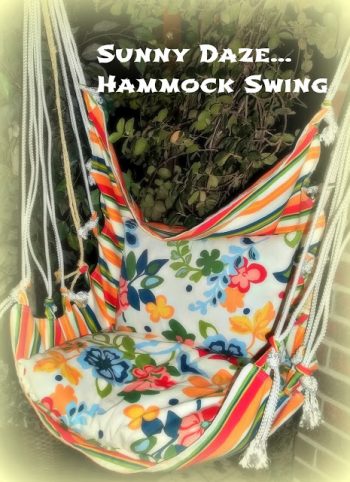 Make it Modern has a terrific tutorial for a two tone DIY hammock. This is another lengthy project, but how rewarding would a nap in your new hammock be?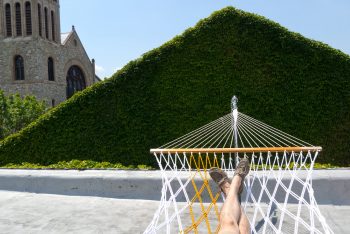 The only fabric you need for this project is an old and unused bed sheet. Practical Primitive will show you how to make a hammock out of virtually anything!