Heart day is upon us! Whether you're having a party or just spending time with those you love, spice things up with one or more of these delectable Valentine's desserts!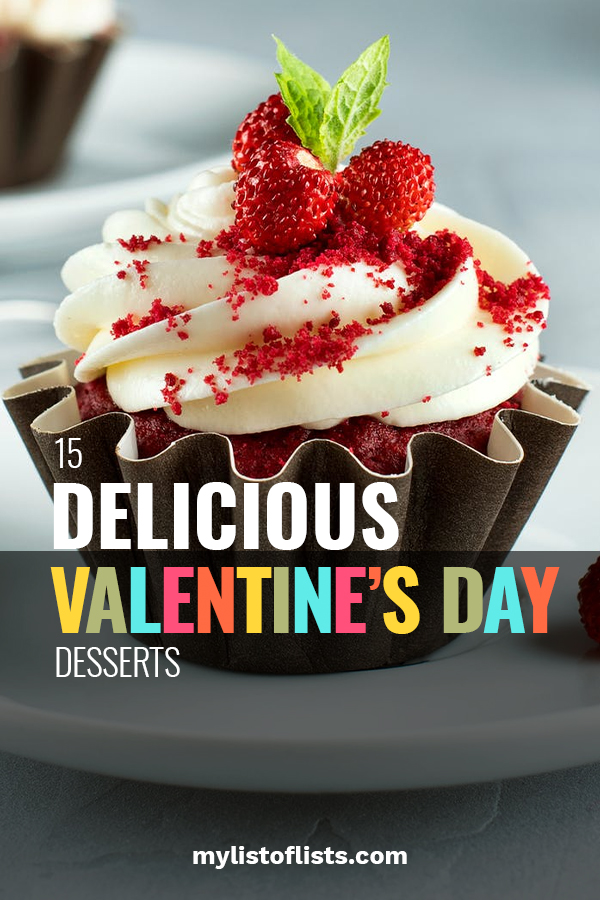 #1 Muddy Buddies—Valentine's Style. Check out this recipe for "Sweetheart Buddies" at the blog Risking Spontaneous Delight.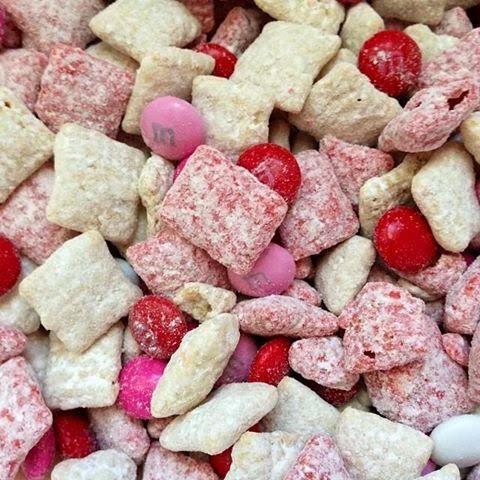 #2 Chocolate-Covered Strawberries. A classic. Check them out at Mommy Musings.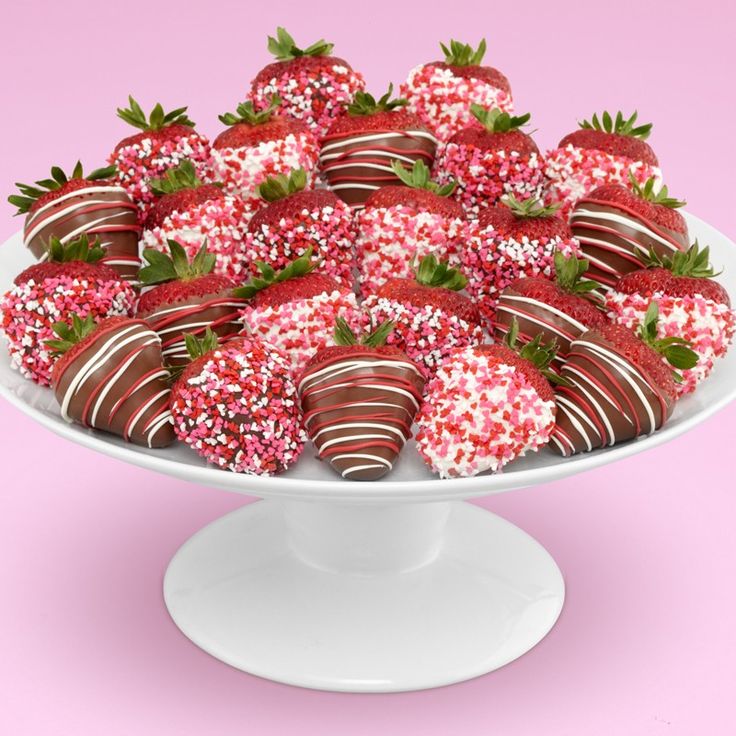 #3 Heart-Shaped Rice Crispy Treats. Simple and easy! Credit to Buttercream Bakehouse.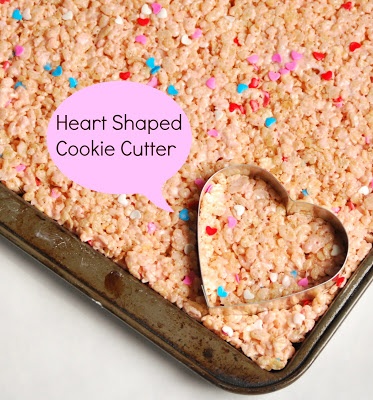 #4 Assorted Candies with Tags. For those if you with lots of Valentines . . . Get the free printables at B. Lovely Events.

 #5 Fruit Pizza. A personal favorite of mine. Make it heart-shaped and use all red fruit to add a special Valentine's touch! Get the recipe from Shugary Sweets.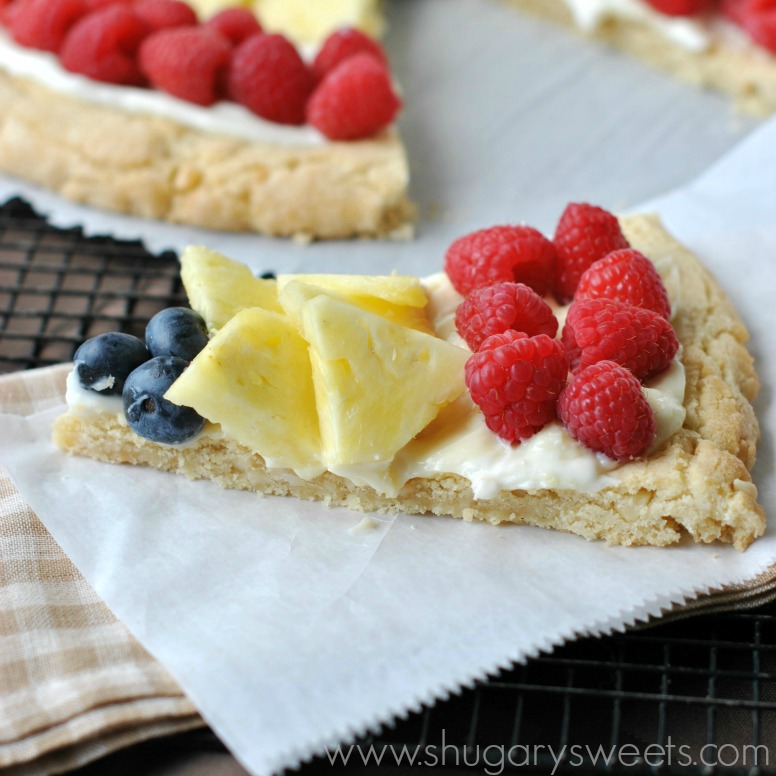 #7 Hot Chocolate and Marshmallow Hearts. Your sweet heart will love to wake up to this cute and warm cup of hot cocoa! Recipe from Martha Stewart.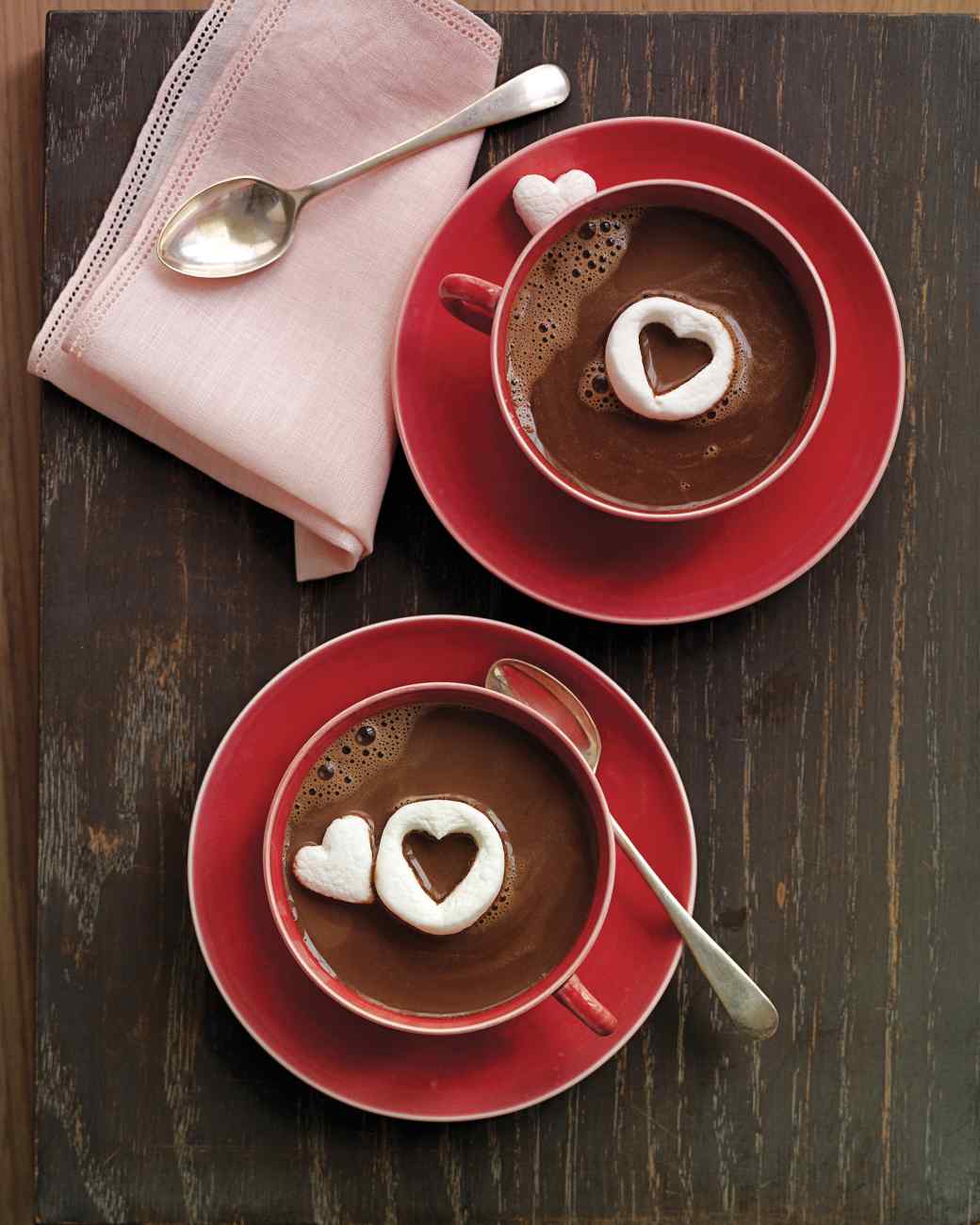 #8 Chocolate Heart Cakes. Wow my mouth is watering just looking at these things! I had to put them on here. Another DELICIOUS recipe from Martha Stewart.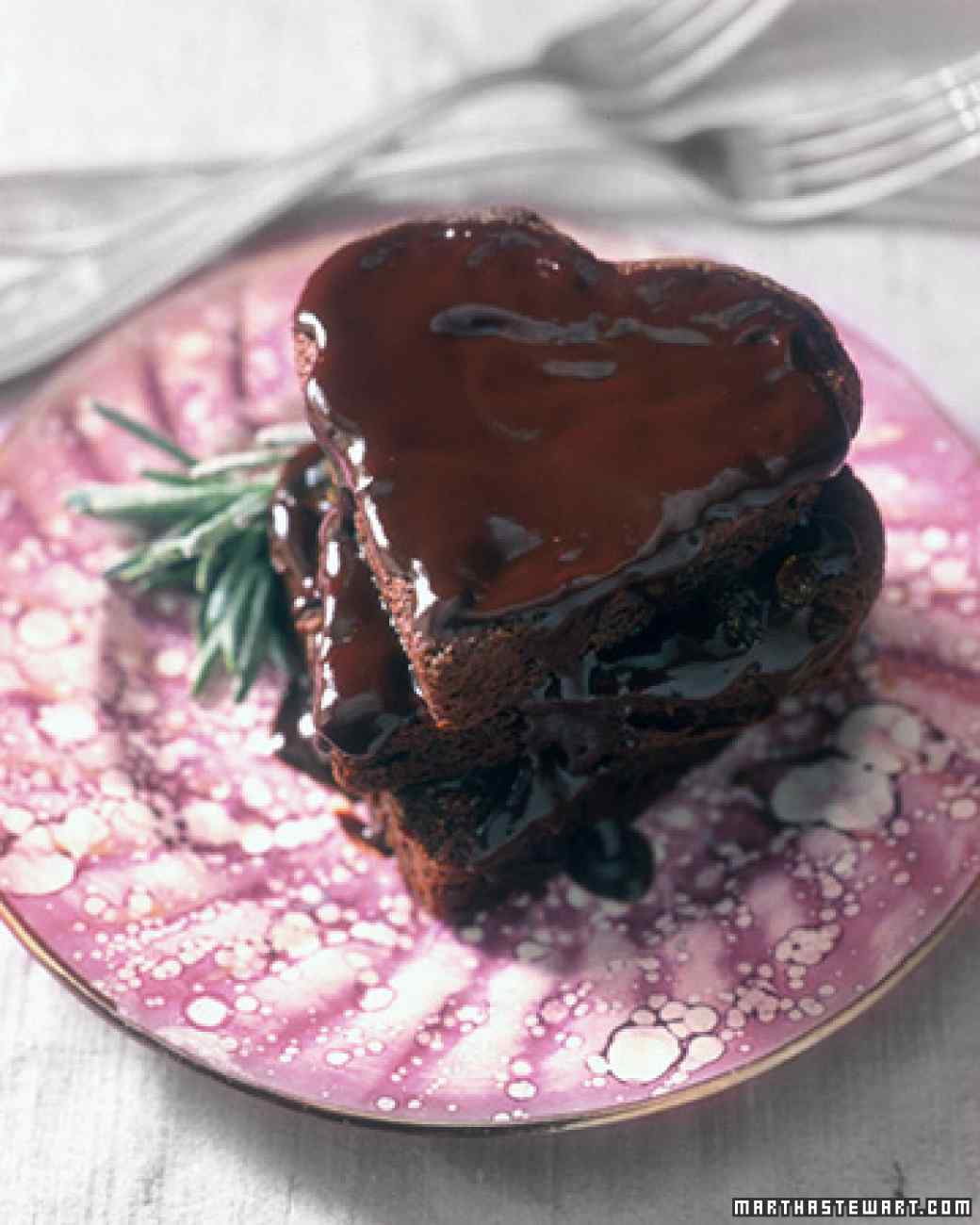 #9 Strawberry Roses. These almost look to pretty to eat…almost! Give your lover a bouquet of strawberry roses and maybe some chocolate dipping sauce on the side! TO learn how to make them visit Spend with Pennies.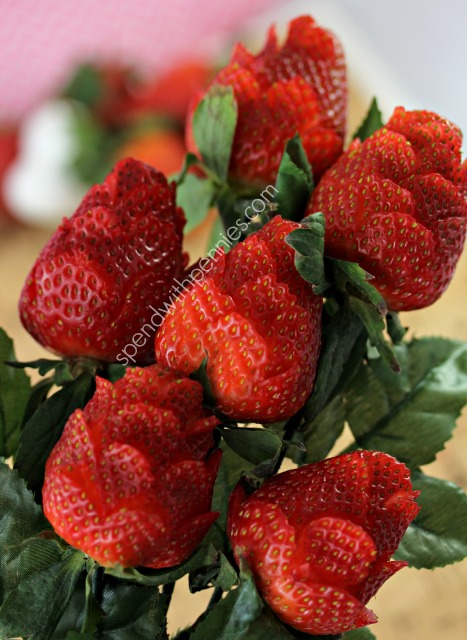 #10 Strawberry and Chocolate Nachos. Now those are definitely my kind of nachos! For the recipe visit Tidy Mom.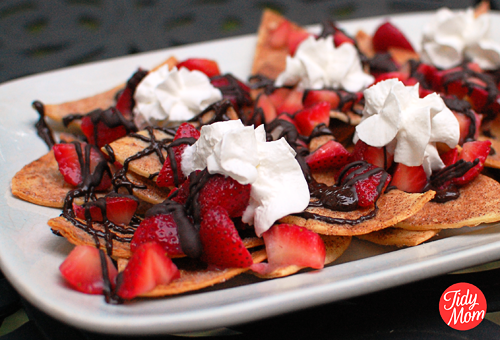 #11 Dipped Pretzels. These would be a fun one to let the kids help out with too! This recipe from 5 Minutes from Mom uses candy melts, but i personally am a chocolate lover…so if you still want the color just use white chocolate and food coloring!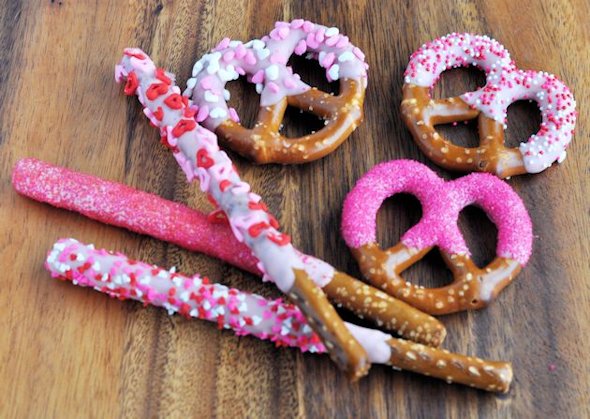 #12 Soft Pretzel Heart. If you're needing something a little less sweet and a little more salty these pretzels might be a good option for you! Get the recipe from The Gunny Sack.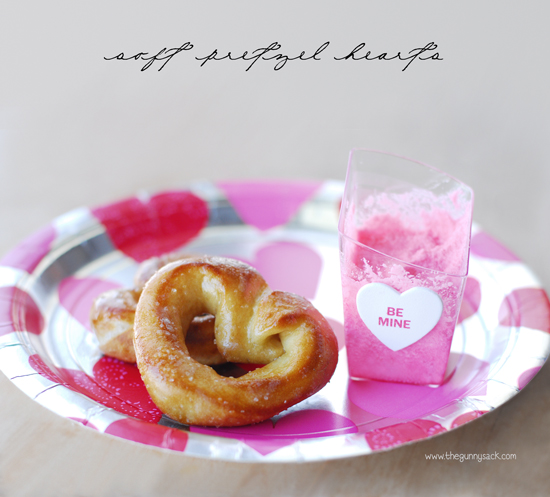 #13 Cupid Cookies. Forget the gingerbread man…how cute are these cupid cookies? Recipe from Created by Diane.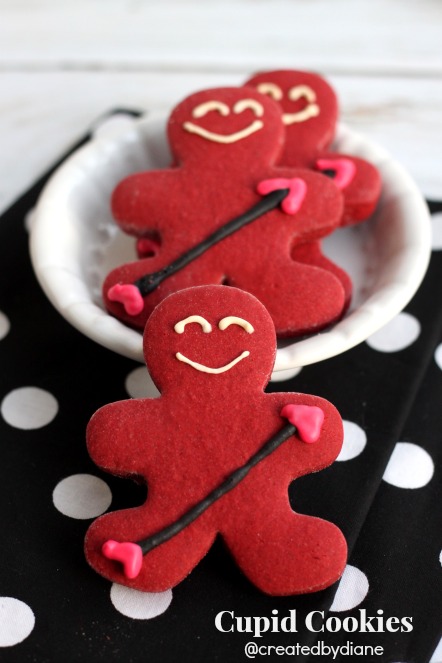 #14 Red Velvet Chocolate Swirl Brownies. Man that is too much goodness in one title! For the recipe visit Averie Cooks.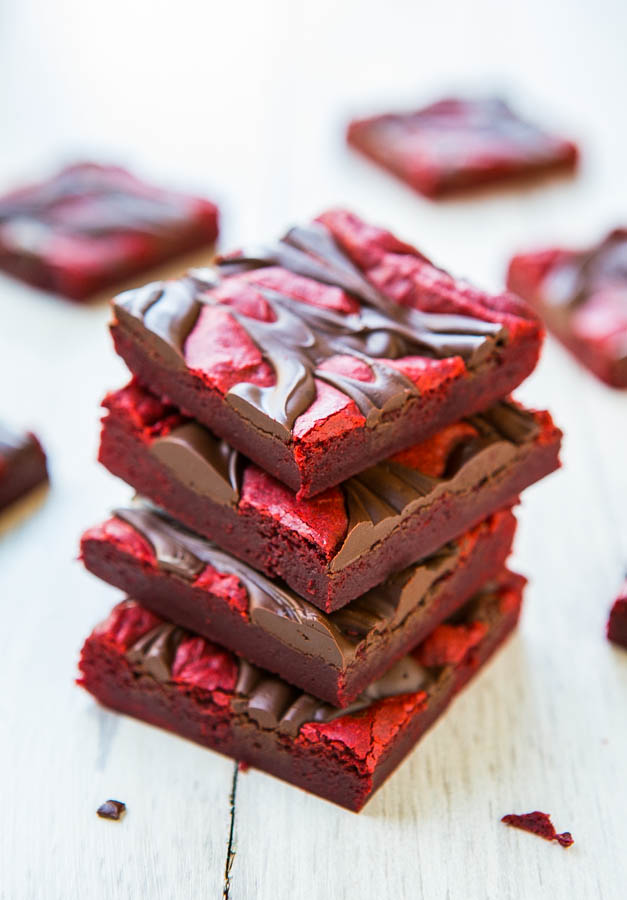 #15 White Chocolate Raspberry Cheesecake. No one can resist a yummy cheesecake! And how cute are the smeared hearts on the top?? For the recipe visit Cooking Classy.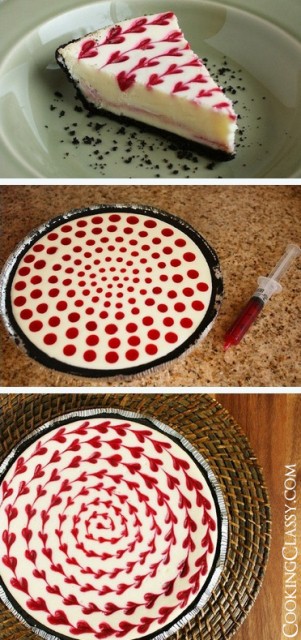 I hope you have a lovely AND yummy Valentine's Day!