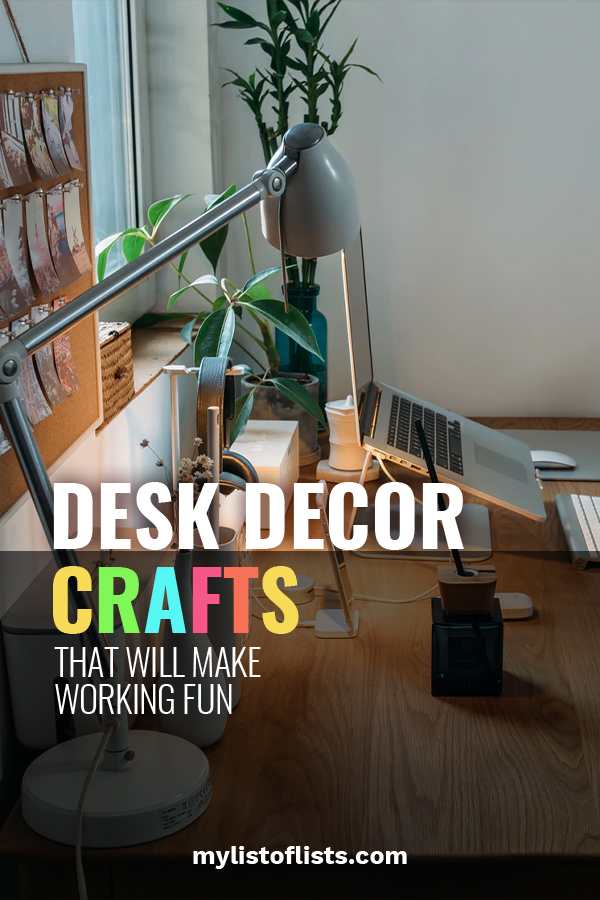 Does anyone actually LIKE to work? I mean, I don't mind it one bit! But I'd rather be doing other things! A year or two ago, I gave my office space a complete and total overhaul, starting with my desk top! And you know what? Changing the appearance of my office space has made me a thousand times more productive! If you're inspired to do the same, here are a few desk DIYs that might actually make working more fun.
Make your own desk dishes to store office odds and ends. Hey, you never know! These might make it FUN to reach for a paperclip!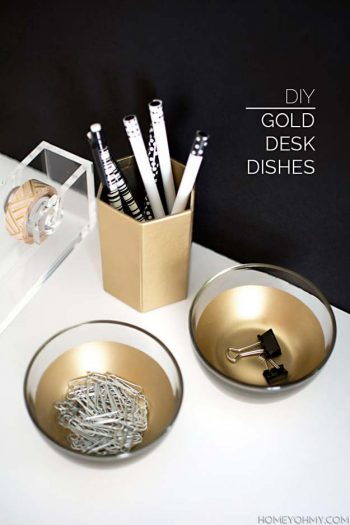 Naturally, every desk needs a pencil holder of some sort! I've seen a lot of pencil holders, but I think the unique shape of this one (from Tiny Prints) creates a massive desk-top statement. It's perfect!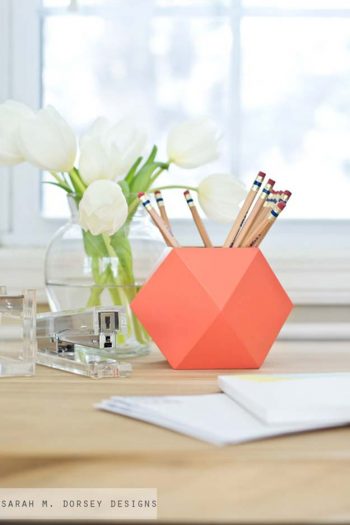 In another pencil holder project, Kootut Murut repurposes an old set of mason jars (you could even use baby food jars for a smaller holder!)
Pick the color scheme you'd like, but I love the pastel coloring of these!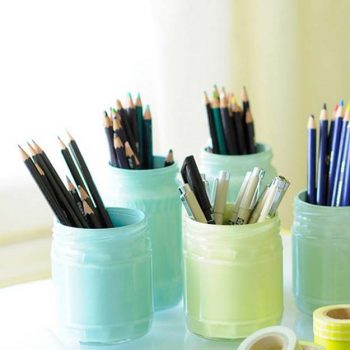 I LOVE magazines, I find a majority of my article ideas in them! Over the last few months, I've acquired quite a few magazines! I never want to throw any away (you can always find another idea at another time!) but organizing them can be a pain. Keep your magazines on your desk with these DIY magazine holders. Aren't they cute?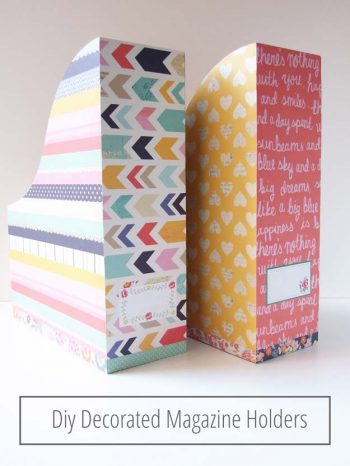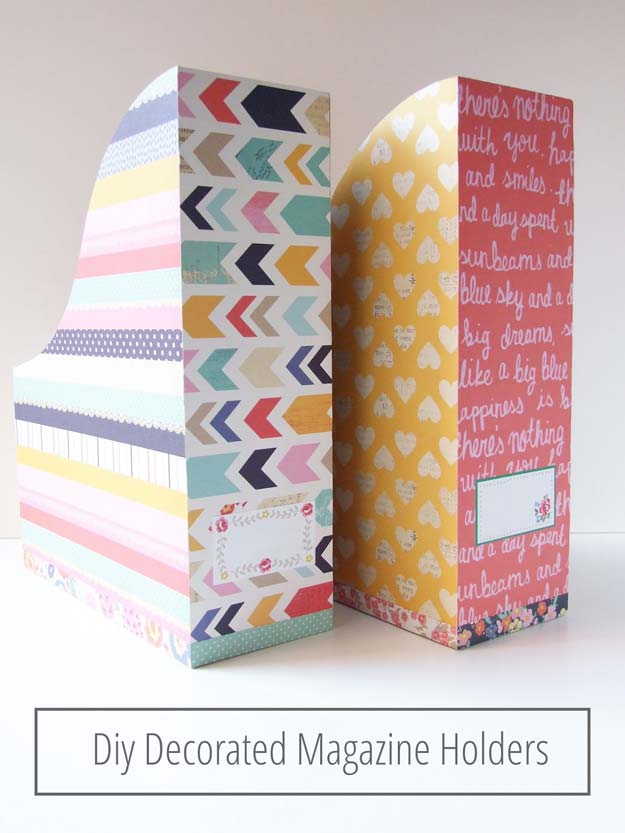 Didn't like the previous odds and ends holder from another slide? Try these magnetic holders instead. Get the tutorial at Earnest Home Co.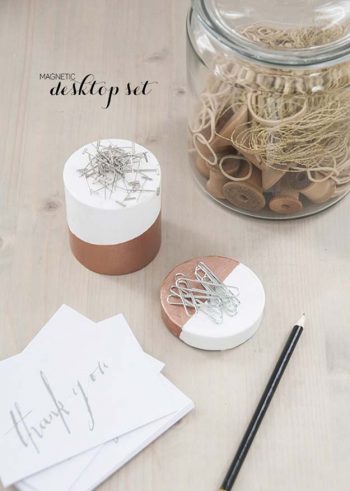 Transform and repurpose an old 2×4 by drilling holes into them to fit your various desktop items. Carve out a space for your iPhone to keep it out of the way, and to keep you focused! eHow has more.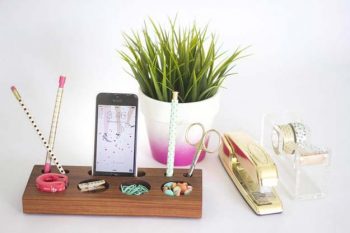 Keep track of memos with this fun and flashy memo holder from Sugar and Cloth. Purchase a plastic animal of your choice at the dollar store, and cover it in gold spray paint! Pick up a dowel rod while your out and about to display your memos!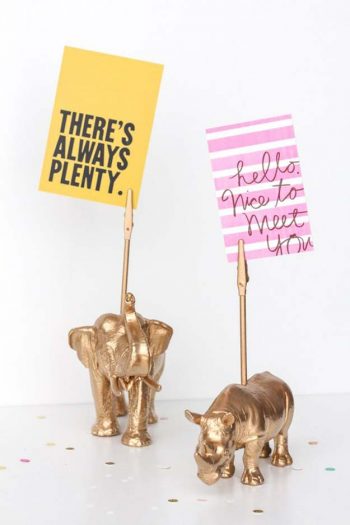 Don't toss out those old cereal boxes! I Heart Organizing shows you how to repurpose them into a fun and funky drawer divider. Use your favorite patterns of Washi Tape to cover up the front of the cereal box. This would be much less cute if all of these drawer dividers looked like a Frosted Flakes box!