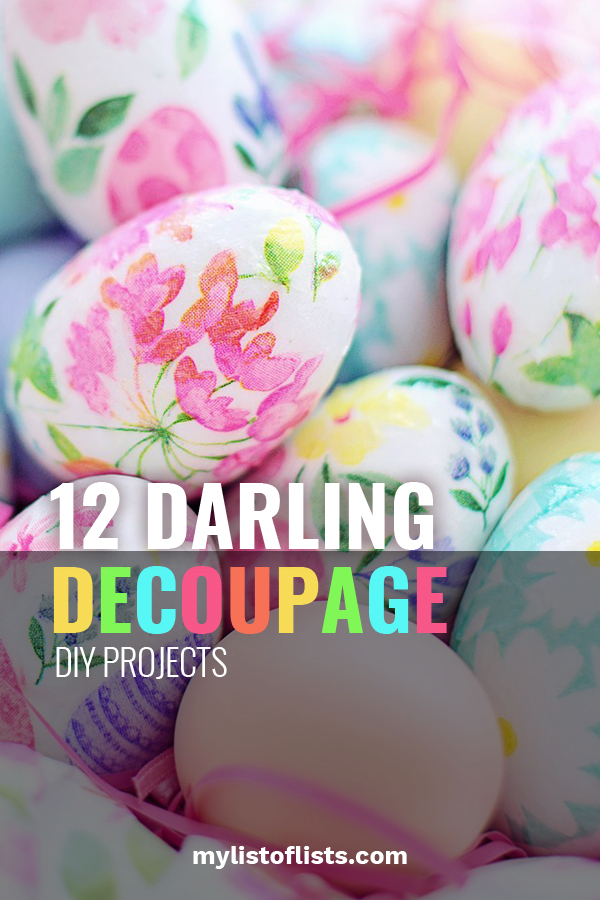 In all my years of DIYing, I've discovered that working with Decoupage is EASILY one of my favorite crafting tools to work with. I cannot believe how versatile, easy to work with, and cheap it is! Prepare yourselves, ladies (and gentlemen!) these are my FAVORITE DIY decoupage crafts.
Turn a new dresser into a vintage piece of art, fit for King Henry the 8th! Pick your favorite design from online, and decoupage it onto a dresser. You'd be surprised at how aged this can make a piece feel. I love it! More at Fave Crafts.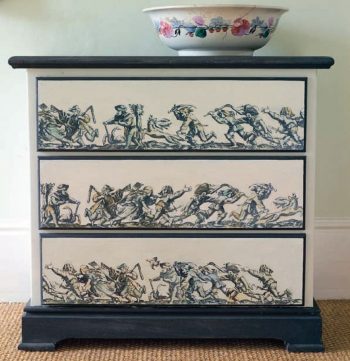 Liven up a boring bookshelf with a decoupaged pattern, and a coating of bright and lively spray paint. This pattern isn't themed after the planets, but I certainly think it could be!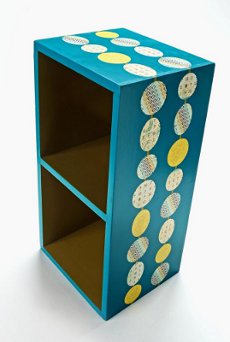 I don't know about you…but I think that ALL of my walls could use more wall decor! This DIY wall decor from Fave Crafts got it's wild design from old wrapping paper, and a layer of decoupage.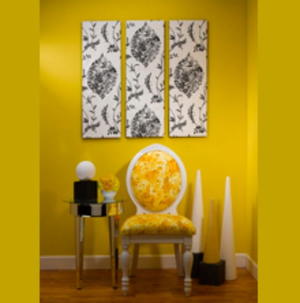 I am falling in love with the pattern of this DIY chair! Guide Centr.al provided me with the oh-so-easy tutorial. My daughter would love this!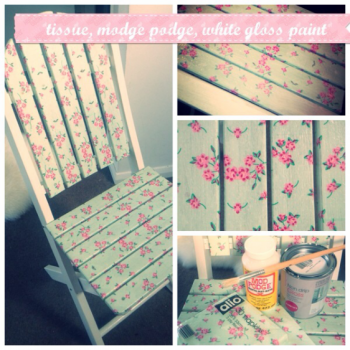 Privacy screens can go a long way; both indoors and out! Use one indoors to divide a large room, and use it on your patio to create a much needed outdoor sanctuary. Regardless of where your's makes it's home, you can't miss this patchwork privacy screen via Mod Podge Rocks.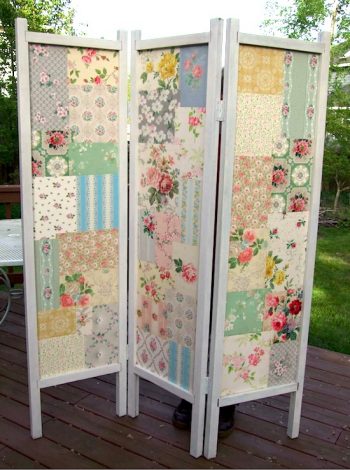 Wouldn't these make for a totally awesome party favor? I would die to be sent home with something like this.
*My List Tip: Plant low maintenance succulents inside your terra cotta pots if you intend to give them as gifts! Low maintenance anything is always best! 😉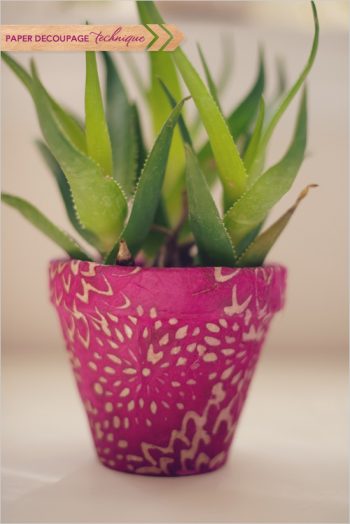 You might not have a use for these decoupaged Easter eggs until March, but that doesn't mean you can't save the idea for later! These beautiful eggs have been featured in DIY magazines, and all over the web. I bet you wouldn't guess that plastic eggs are the bones of this creation! Sew for Soul has more.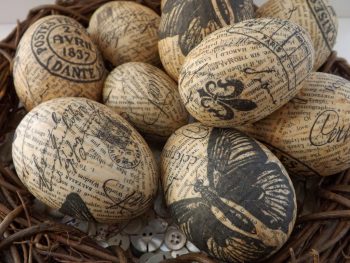 The story behind this DIY truly touched my heart, the folks over at American Paint Academy designed this dresser as a tribute to her late father.
Plus, doesn't this decoupaged dresser just LOOK like it belongs in a farmhouse? I can't get enough of the rustic look.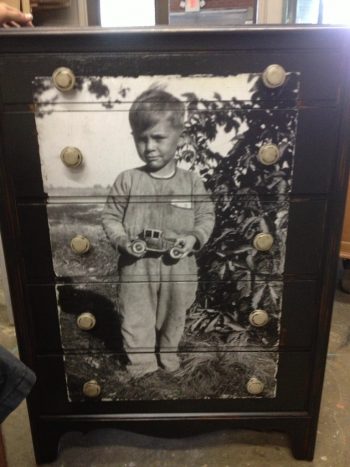 Say, what? This furniture was decoupaged with tinfoil for an out-of-this-world DIY vibe. Red Home Hen shows you how this can be yours.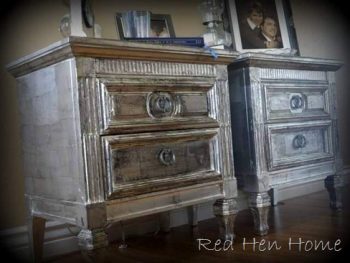 Make laundry a little more fun with brightly colored, decopauged clothespins. Only, she didn't use paint, she DYED her clothespins instead! Via Rosy Scription.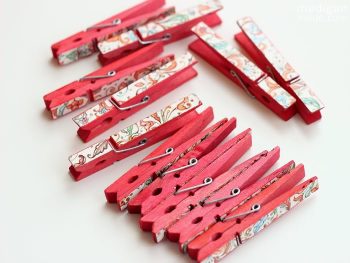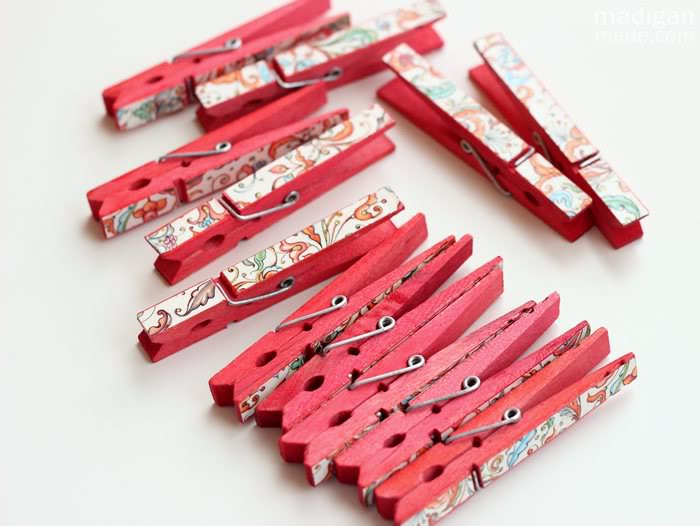 I can't be the only person who is SLIGHTLY embarrassed of their light switch covers? I have spent years, to no avail, trying to scrub them free of dirt and grime. I'm about ready to give up my light switch battle, and just cover up the problem! It's time to break out the decoupage….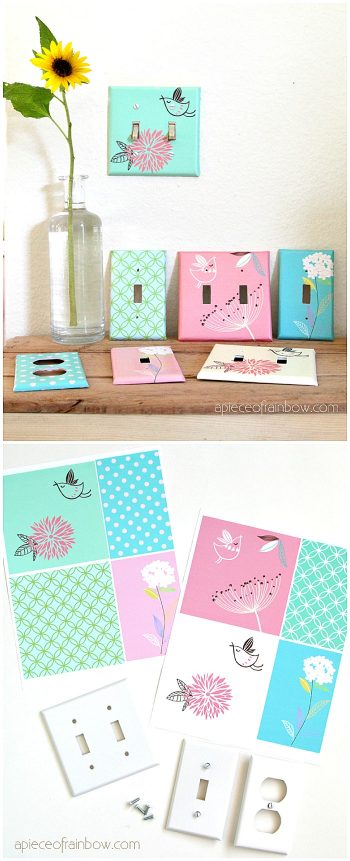 Burlap is one of my very favorite materials to craft with. It's incredibly versatile. Head to the craft store for burlap, hot glue, Mod Podge, ribbon, and accent pieces of your choice. Be sure to give the Mod Podge adequate dry time before moving on! More at Hometalk.