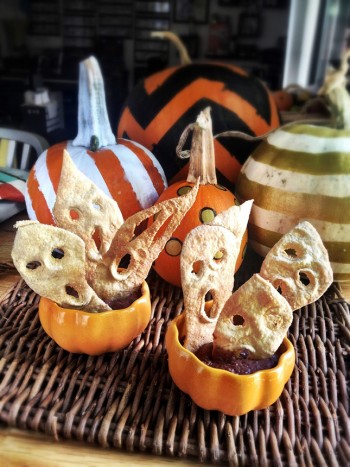 Put a spooky twist on classic chips and dip! What a fun and creepy idea!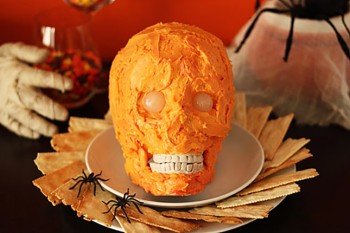 There are lots of cheese ideas you can do, but I love this zombie cheese head!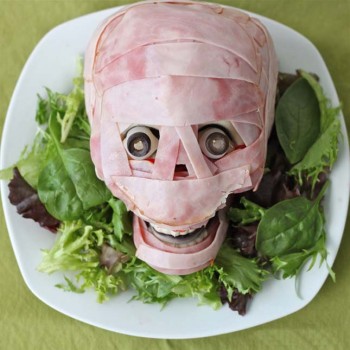 If you want a head but not made of cheese, then try a meat head recipe!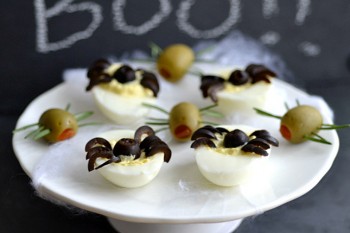 Jazz up your deviled eggs by making them look like little spider nests!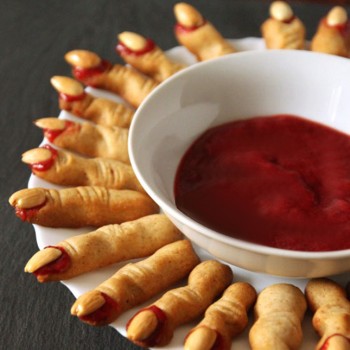 Make these utterly terrifying yet delicious "finger foods!" They're wheat witch fingers and a nice dip.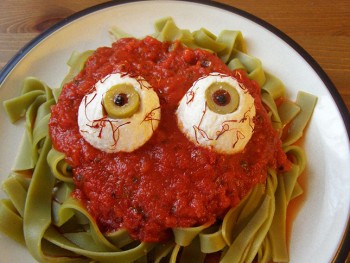 If you plan on serving dinner, then try this spooky version of spaghetti!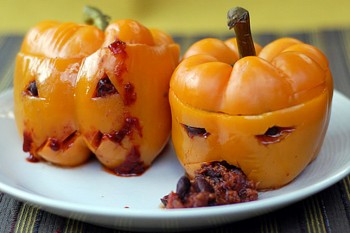 I love this idea! I just love how you can make so many faces out of the peppers!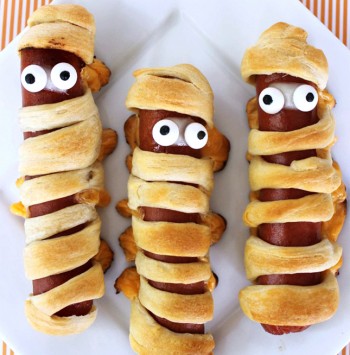 Turn your traditional pigs in a blanket into wrapped mummies with this great idea!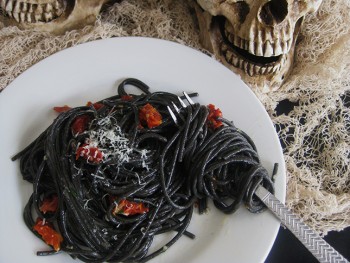 Doesn't this look so spooky! But it's actually quite a delicious and traditional dish, minus the color!
This actually is really impressive! Make an appetizer plate that looks like human organs!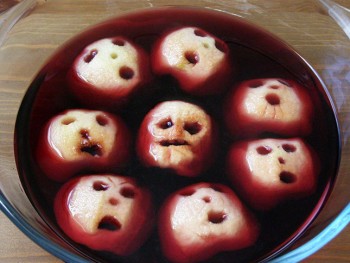 Whether you're bobbing for apples or making a drink, this shrunken head punch is so fun!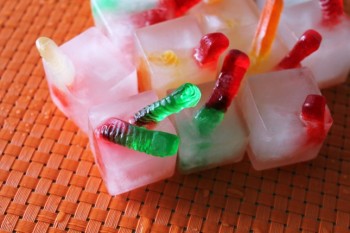 A really simple way to get some Halloween fun into your food is by adding gummy worms to the ice cubes. Your guests will have a little scare and some flavor in their drinks!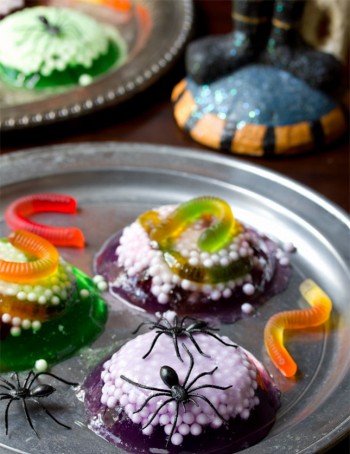 These treats look like little spider and worm nests! It looks so creepy, but also kind of tasty!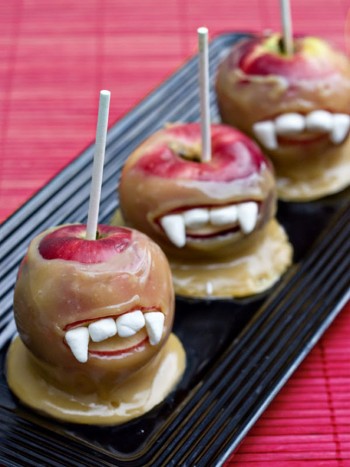 These are almost more cute than they are creepy. Make some cool vampire candy apples!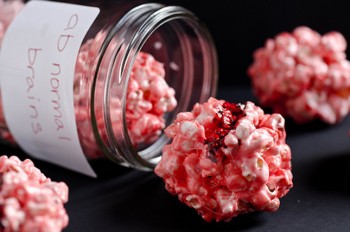 Popcorn balls are a pretty common Halloween treat, so why not make them a bit creepier this year!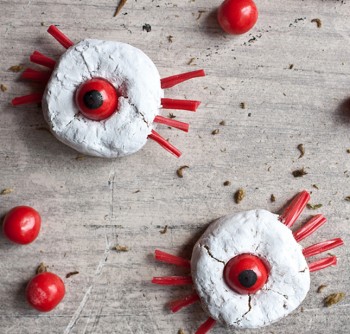 Aren't these donettes just amazing! They look like massive one-eyed spiders! SO creepy!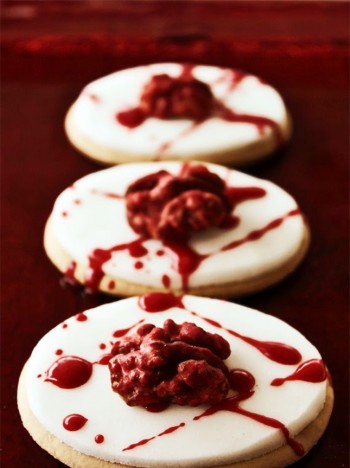 Are you brave enough to eat (and make) these brain biscuits! They're pretty real looking.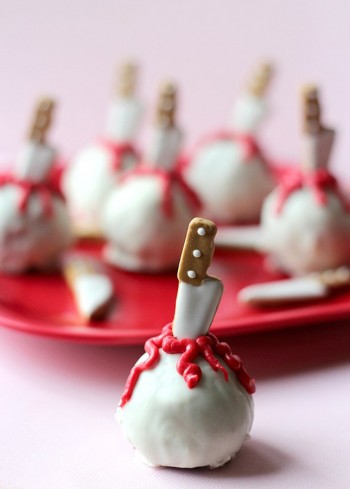 These are amazing! They're almost too impressive to eat, but I love red velvet!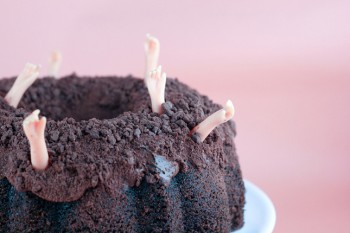 I love this idea! Make a normal chocolate Bundt cake, but stick some small doll arms in it to make a great buried alive cake!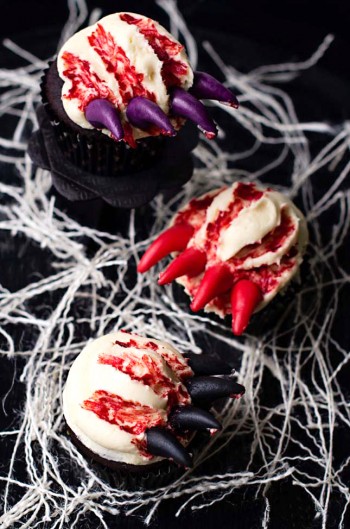 These monster claw cupcakes are really impressive! Plus, they look like they'd be delicious to eat!