With the hustle and bustle of the holiday season, it can be easy to fall into a rut when it comes to decorating your home and sprucing up your Christmas tree. Sometimes you just get so tired and exhausted that, when it comes to your tree, you just do what you've always done. Take some of the mental strain off this year and consider a few of these tried and true beautiful Christmas tree ideas that you'll love!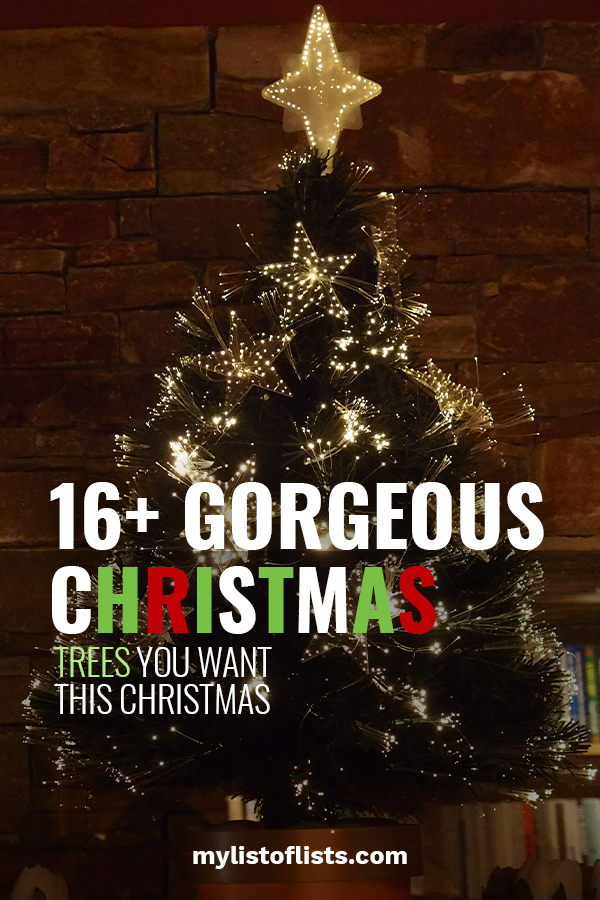 Color Scheme
Create a nice and simple color scheme for your tree. It can be a color or two, but choose some that are classy and elegant. You can also match the furniture in your house, if that's a big concern!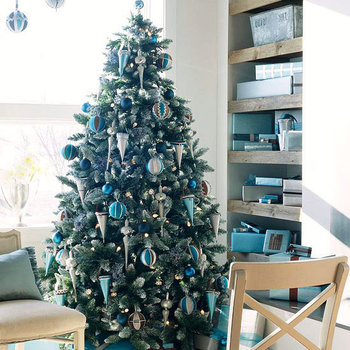 White Berries
If you're not in the mood to buy a whole new tree or hunt down different ornaments, then just try this idea. Get a garland of white berries and wrap it around your tree. You'll be surprised how much such a simple addition can change your old tree! Image from Moody Mooch.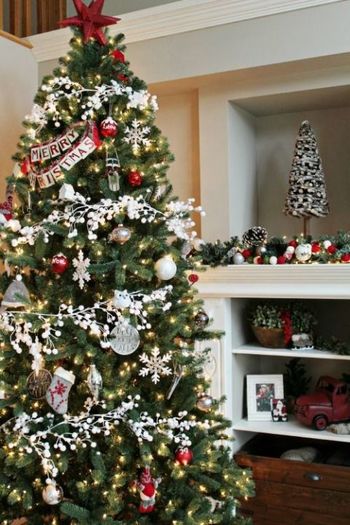 Match Decorations
Match the ornaments and decorations on the tree with the other Christmas decorations you have around the house. Match the color of the wreaths, the garlands, or whatever else you may pull out when Christmas season comes around.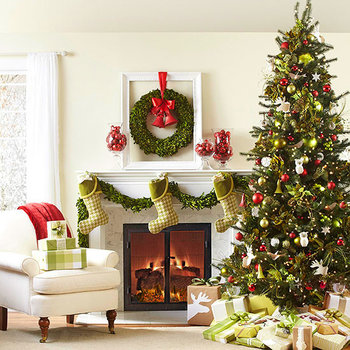 Word Banner
Consider a fun and lovely word banner that you can wrap around your tree. It can say anything from "merry Christmas" to "Joy to the World". Just choose a phrase that you love and go for it!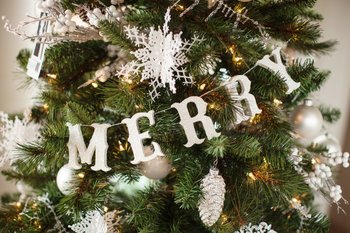 Snow Covered
You can buy a whole new tree for this idea and get one that comes with snow covered tips already. Or, if you're feeling adventurous, you can try getting some snow spray and cover the tree in snow yourself. You never know, maybe you'll love it!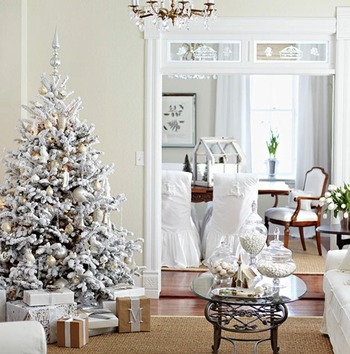 Paper Medallions
This is a simple and easy way to not only get new ornaments for your tree but also to make your tree look brand new. Make (or buy) paper ornaments that really bring a whole new aspect to the tree. These ornaments can range anywhere from large to tiny and be all sorts of colors.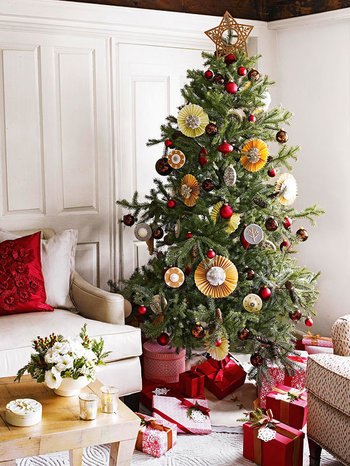 Picture Ornaments
I think this idea is just precious. Help remind yourself and your family what Christmas is really all about by hanging old family pictures as ornaments. Not only will this get your family gathered around the Christmas tree to reflect on memories, but it will also be a great conversation starter for any guests who may come over!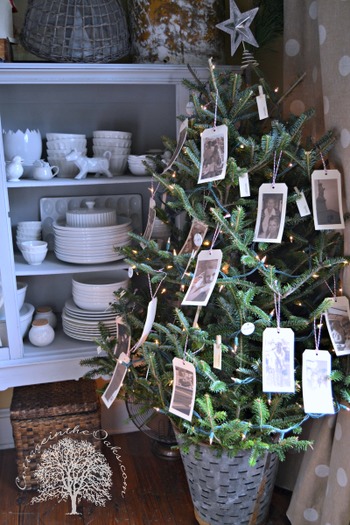 Modern
Try a new chic and modern look with this Christmas tree. This is especially awesome if you live in a small space or an area that doesn't change much when the winter season rolls around. Give it a try for a year and you may find you really like it!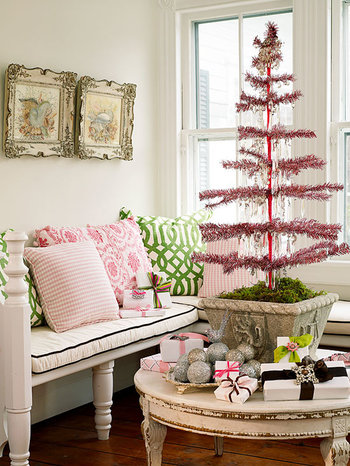 Burlap
Add a completely new touch to your old Christmas tree with some burlap. This is awesome, especially if it matches the ornaments on your tree or the other decorations around your home.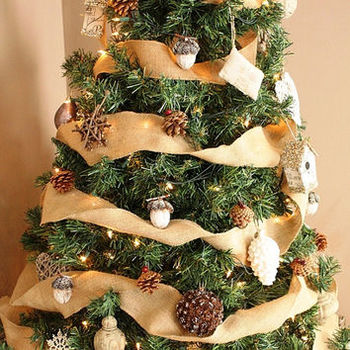 Miniature
If you're tight on space (or money) this year, consider just getting a miniature Christmas tree. Not only does it make things less tight, but it also looks great without dominating the room.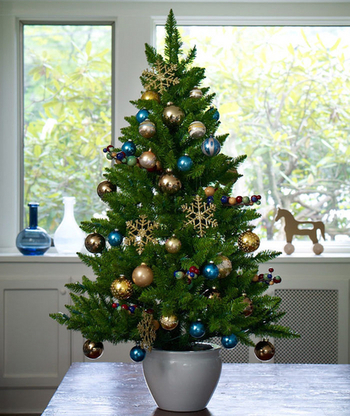 Ribbon
Add a streak of color to your Christmas tree with some well-placed ribbon. You can run one whole strand through he tree, or hang sections of it on the branches. Just choose what you like best!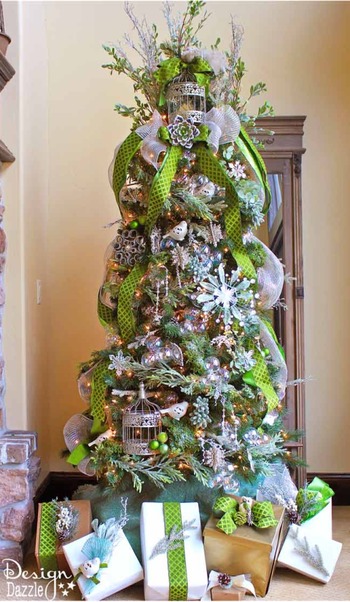 White Tree
While this isn't the traditional Christmas tree, it can look really great in a lot of homes. If you put it in the right spot and give it some great lighting, a white Christmas tree can even be better than your normal pine!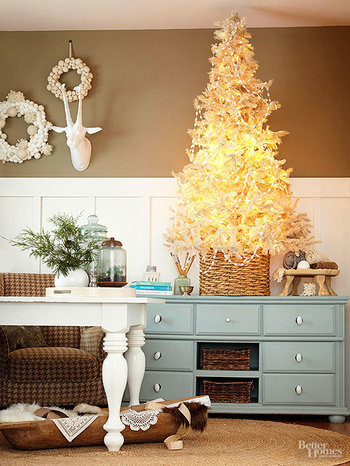 Vintage
Go for a nice vintage look to your Christmas tree with the simple and classic pine and ornaments. You don't have to get fancy or outdo yourself every year; just have a classy tree that reflects the season.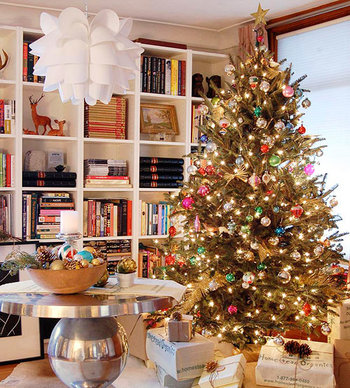 Red Ornaments
If you want to decorate your tree without breaking the bank, then consider just using simple red ornaments or ribbons. Green and red are the classic Christmas colors, so this not only makes your tree look elegant but also highlights the Christmas spirit!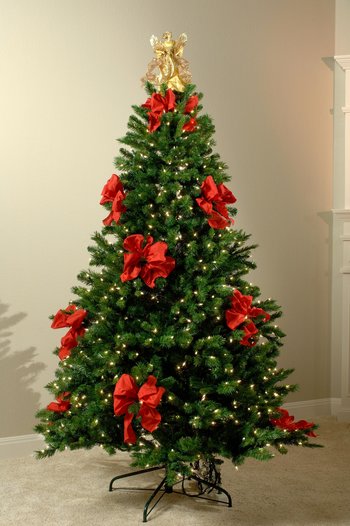 Christmas Props
Think outside the box and don't just decorate on the tree, decorate around it! You can add a train, a beautiful Christmas skirt, or even a little Christmas scene at the trunk. Find some Christmas props you love and make it look great!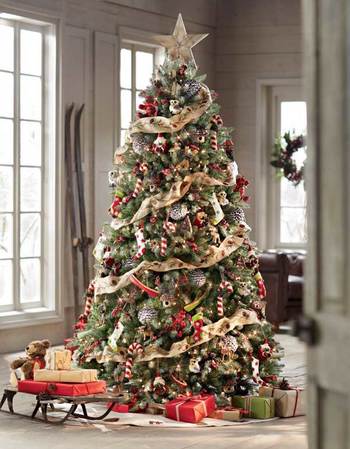 Mirror
A mirror is actually an incredibly smart idea near your tree. Not only does it reflect light to make the room happier and brighter, but it will also make the tree look fuller as well.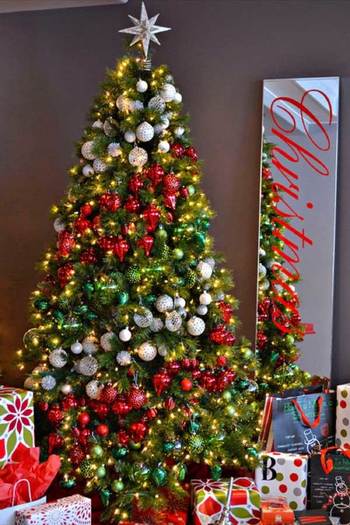 Forest Critters
Add some fun and light decorations to your tree with little forest critters. Usually owls and birds are the most common, but you can do whatever animal you want. Maybe even a deer behind the tree grazing on the branches!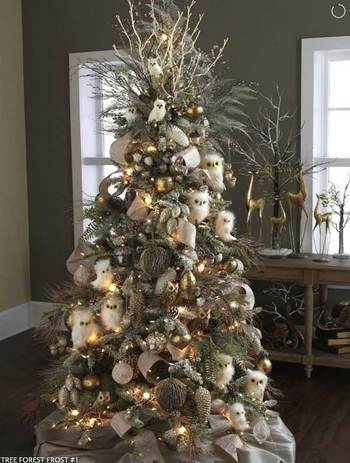 Candy and Treats
Candy and treats aren't just for the kitchen. Take them to the tree and decorate it (not with actually goodies, of course). Gingerbread men, gingerbread houses, candy canes, and other Christmas goodies (in felt or ceramic version) are great ornaments.