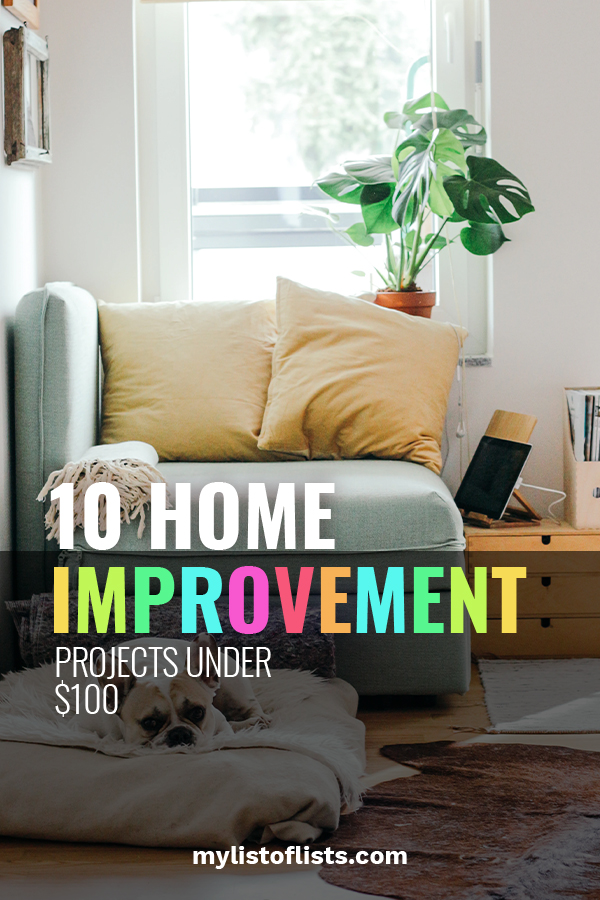 Wait, what? I can actually improve my home for less than $100? This sounds way too good to be true, but I promise that it isn'! Here are 10 home improvement projects you can create for under $100.
Revamp your boring office space with only $100 and a tutorial from Better Homes and Gardens. They show you how to shiplap a wall for practically no money at all!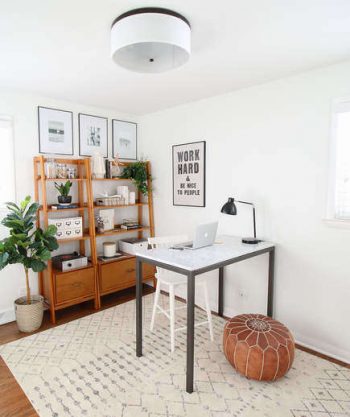 A front porch says a whole lot about a home, so if yours needs a little TLC, now is the perfect time to do so! A coat of paint on the front door, a seasonal wreath, and a quick power-wash did wonders for this front porch. Image from Real Simple.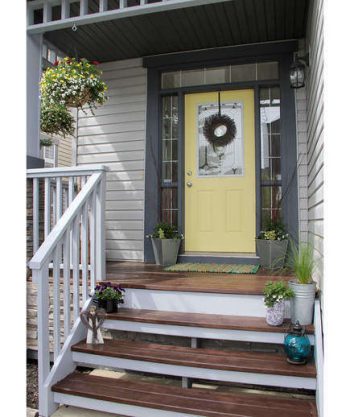 Give new life to a boring bathroom mirror, and all you need to do is frame it! Making Home Base shows readers how to fashion one for themselves. A framed mirror totally changes the appearance of this bathroom!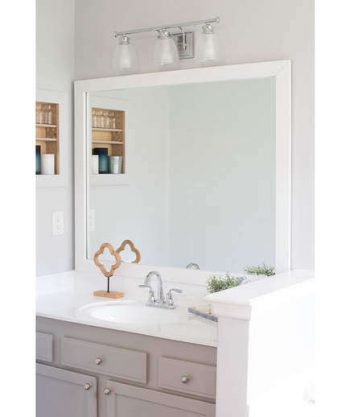 If your entryway is lacking a little excitement, try dressing it up with a few multi-colored knobs. They add color AND storage to any space! Hang your purses, backpacks, and coats. From Martha Stewart.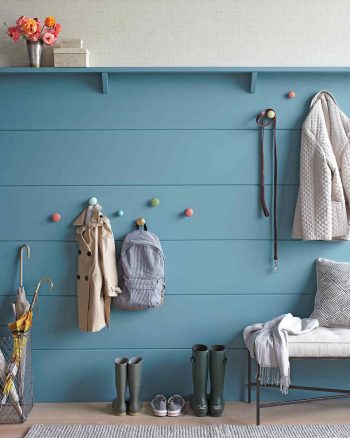 Colorful plant stands are guaranteed to make a massive statement, in any home! Spray paint is your best friend here, as it would take forever to hand paint all of these!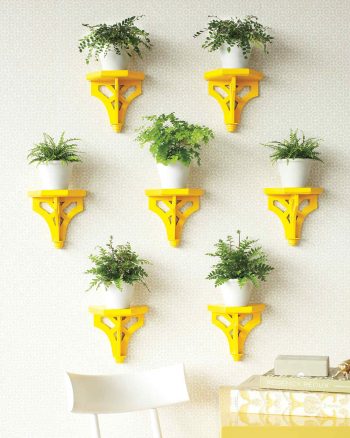 I truly don't think it's possible to have TOO much storage space in a home. Really! What homeowner has ever complained about too much storage space? Not one! Keep magazines and notebooks out of your desk drawers by attaching them to the wall via bungee cord. Genius!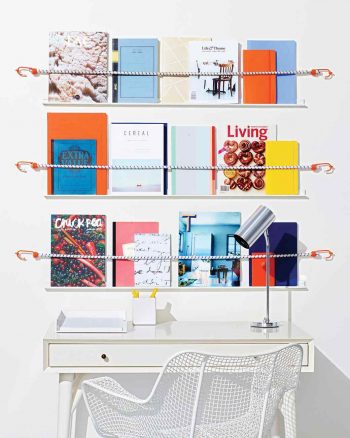 Visit your local World Market (this is only my favorite store….) for this fabulous chandelier that rings in at less than $100. Hang it in your laundry room for added sophistication!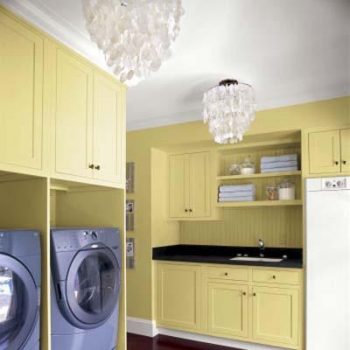 Measure a butcher block so it fits perfectly over your kitchen sink. Use it to prepare recipes, and chop ingredients. You'll be surprised at how much extra storage space this creates in your kitchen. Idea from Butcher Block Co.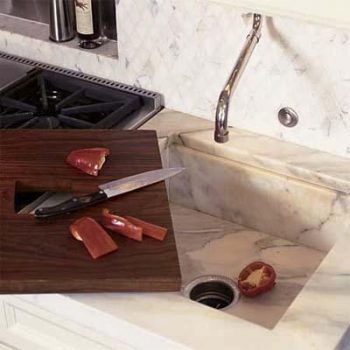 I love the idea of creating an office space out of an old and unused closet. Trade out your closet doors, and opt for shelving instead! The Container Store has tons of different shelving options, all of which will update and reorganize any of your spaces!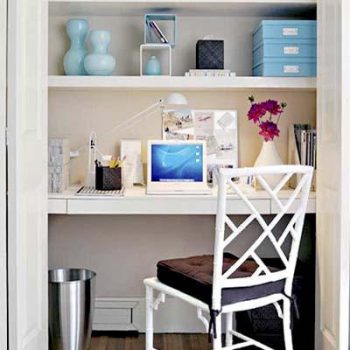 Install shelving units above your door frame for added organization and decorating space. Purchase a similar shelf from Rockler, and paint it to match the trim of your door. Be careful not to slam the door, or your decorations may break!