Lighting is one of those decorating things that I don't often think about. It's kind of just there, and so I don't worry about it. But lighting can actually make a huge impact on your space. It can brighten it up, and it can also lend a fun decorative element. I've found some really interesting and unique light fixture ideas that have inspired me to rethink the light fixtures in my own house. I hope they inspire you too!

Lushome posted this beautiful light fixture that is made out of horns! I love the idea of crafting a chandelier out of musical instruments. It's a great way to repurpose old things, and it would add a surprising style to any room.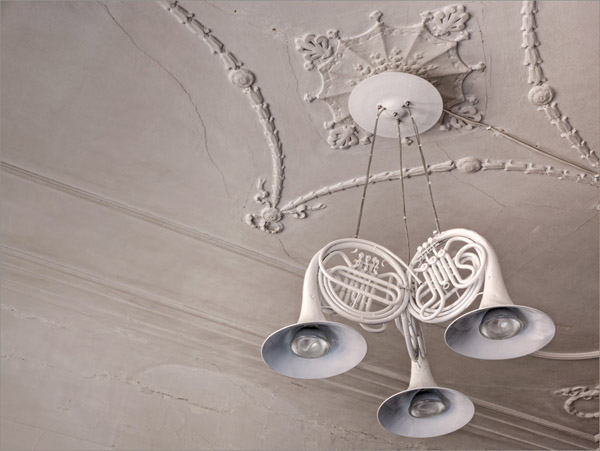 Decoist posted this light fixture that is just jaw-dropping. The glass is so beautiful, yet the design is so simple. I love how the lighting becomes the focal point of the entire room. Lighting can really have an impact!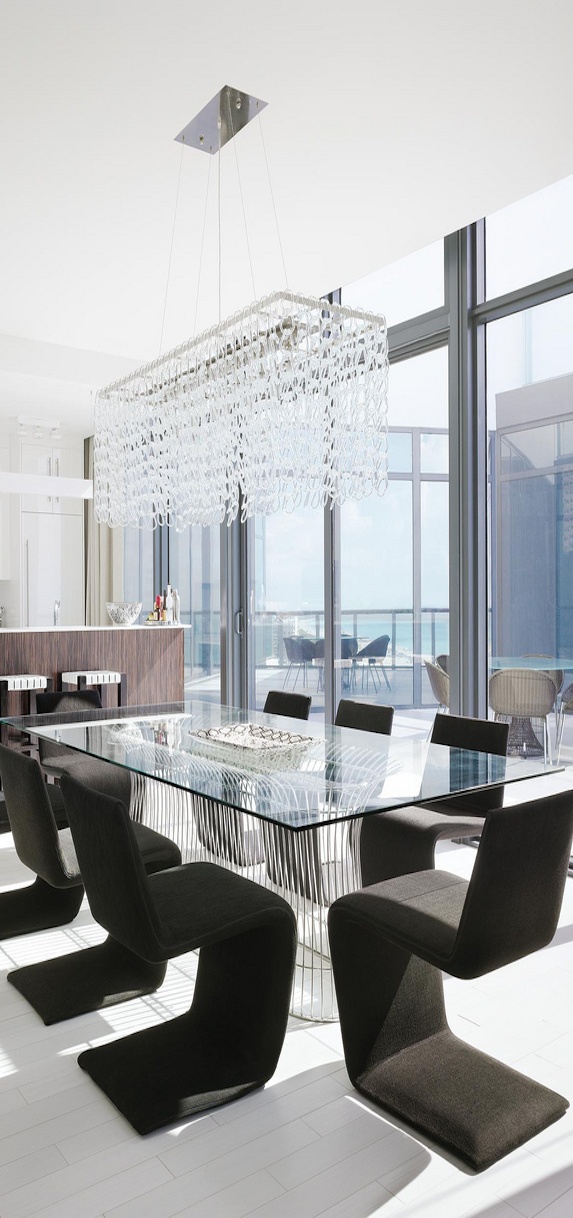 Viva Terra sells these beautiful Moroccan lights, and I feel like I really need a couple! I love how intricate these are–they would look stunning in an eclectic space.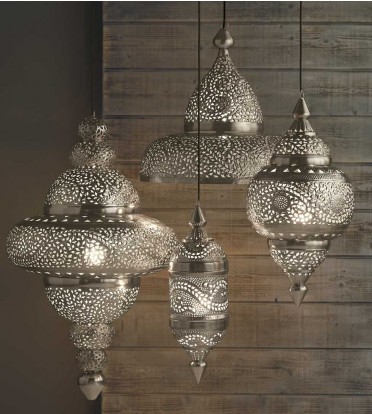 Anthropologie sells this lovely chandelier made out of silverware, and even though it doesn't actually have lights in it, I think it would look great with some. This could be a really cool DIY project–I know I've got silverware laying around somewhere. . .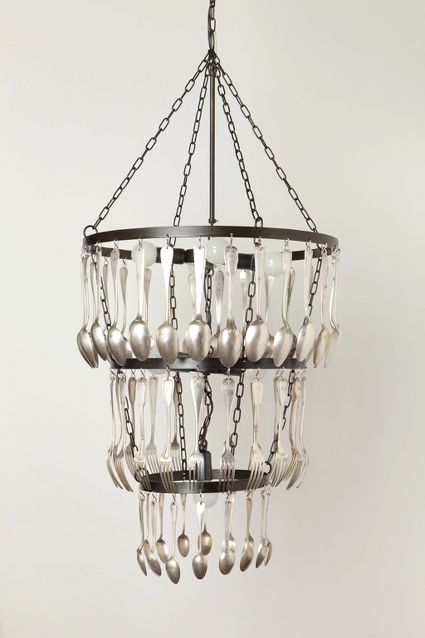 Apartment Therapy posted this lovely light fixture. I love how it's subtle, yet surprising! The tea cups are so cute, and paired with a chic wood shelves, they shed the perfect amount of mood lighting. Love it!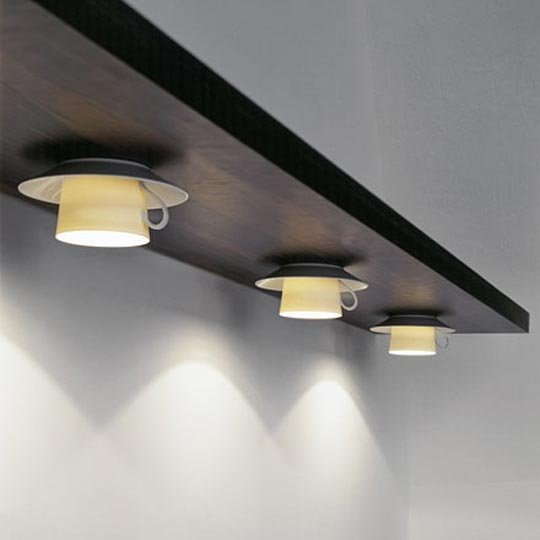 Oregon Live posted this awesome lighting idea made out of old bottles! The lights simply glow through the colored glass, creating quite a stunning effect. I really love how the length of the lights is staggered. Very lovely.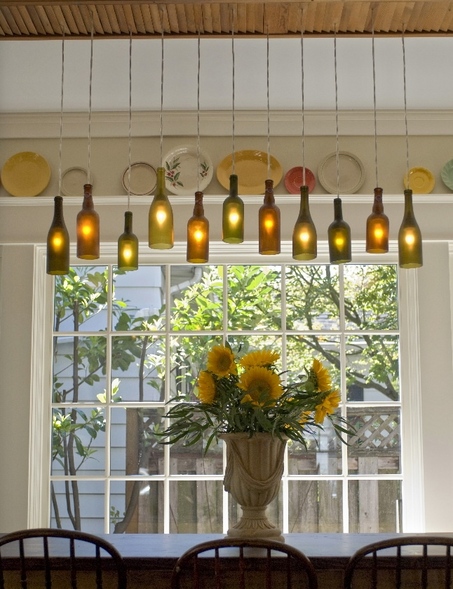 BootsNGus on Etsy sells light fixtures made out of mason jars! This is a great way to repurpose old jars, and it might be a fun DIY project. There are so many ways you could arrange these lights! I really like having them all clustered together, but spacing them out could be cool too.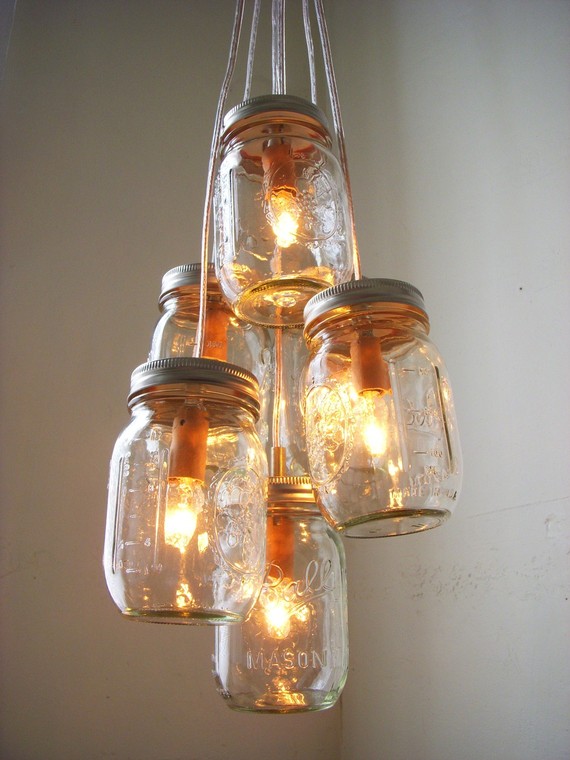 Napa Style posted a light fixture made out of antique key plates. This is a pretty good collection of key plates! Light fixtures can be made out of so many different materials. The sky is the limit!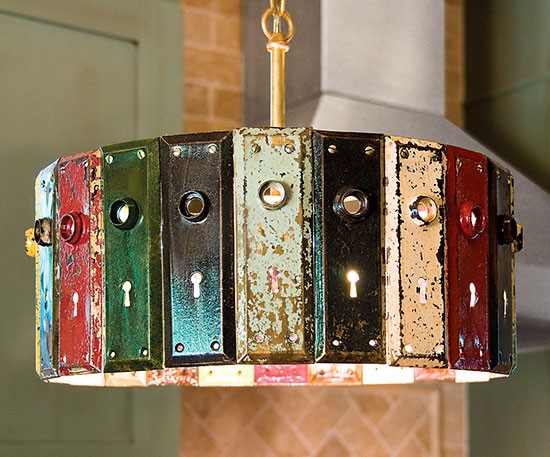 Alaska Antler Networks sells light fixtures made out of antlers. They have some really ornate ones, as well as more simple ones like this. If you're going for a rustic or woodsy feel, these are the light fixtures for you!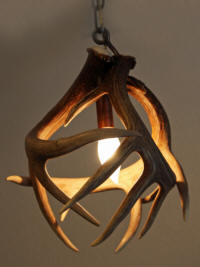 Shades of Light sells lovely star shaped light fixtures that are just stunning. I love the way the light reflects onto the walls in triangles! This would be a beautiful addition to an entry way–what a great welcome!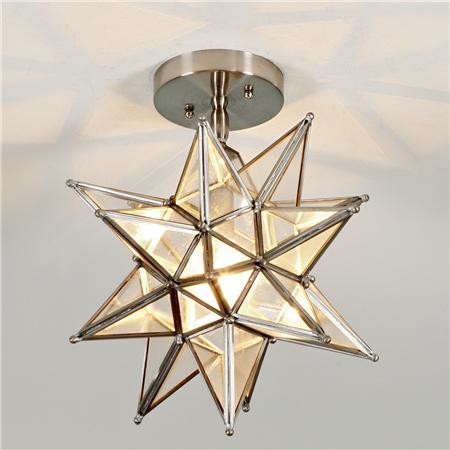 All Things Thrifty posted a tutorial for making this bird cage chandelier, inspired by a similar one from Restoration Hardware. This piece would add a unique flair to any space. And it would be such a fun challenge to make!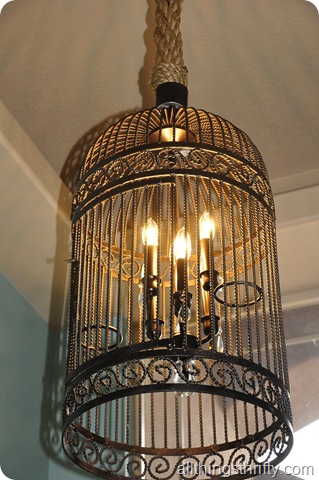 Item sells beautiful and unique light fixtures that would brighten (pun intended) any room. I especially love this white starburst one–it reminds me of a sea anemone! I think it would be a great modern addition to a tradition space.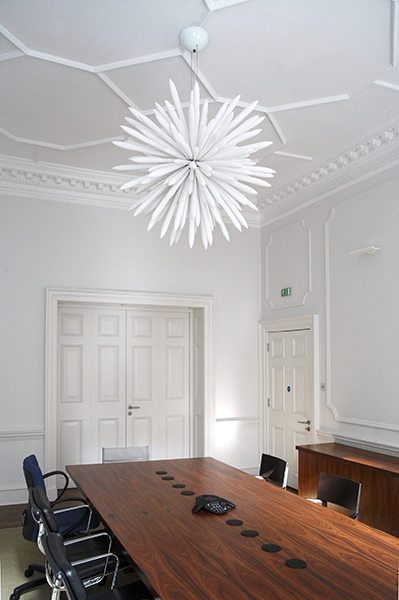 Shades of Light sells lovely light fixtures made out of industrial cages. This lighting idea would be great for a chic modern loft, or maybe a rustic kitchen. I love how the lightbulbs are exposed–it really adds a unique touch.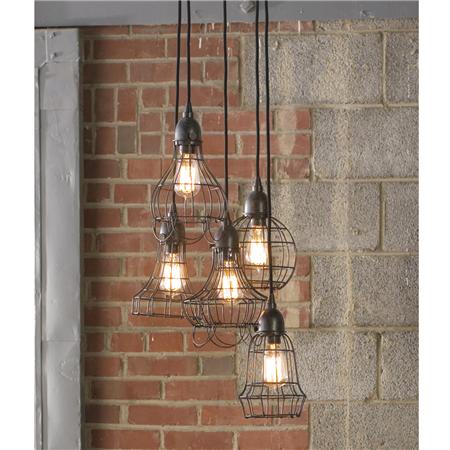 DIY Show Off posted a tutorial for making a light fixture out of an old globe! These globe lights are all the rage these days, and with this simple tutorial, you can have one for yourself and for cheap!