Sometimes blank walls are refreshing, but sometimes blank walls are a bore. But they never need to be dull–there's a million ways to dress up blank spaces with simple DIY projects. I've put together a list of some of my favorites, hopefully you'll find some inspiration to help you dress up some of the blank walls in your home. Good luck!

HGTV posted an idea that is perfect for dressing up the blank walls of a kids room. Using washi tape, you can make beautiful and bright patterns that will give the room personality and help it stand out.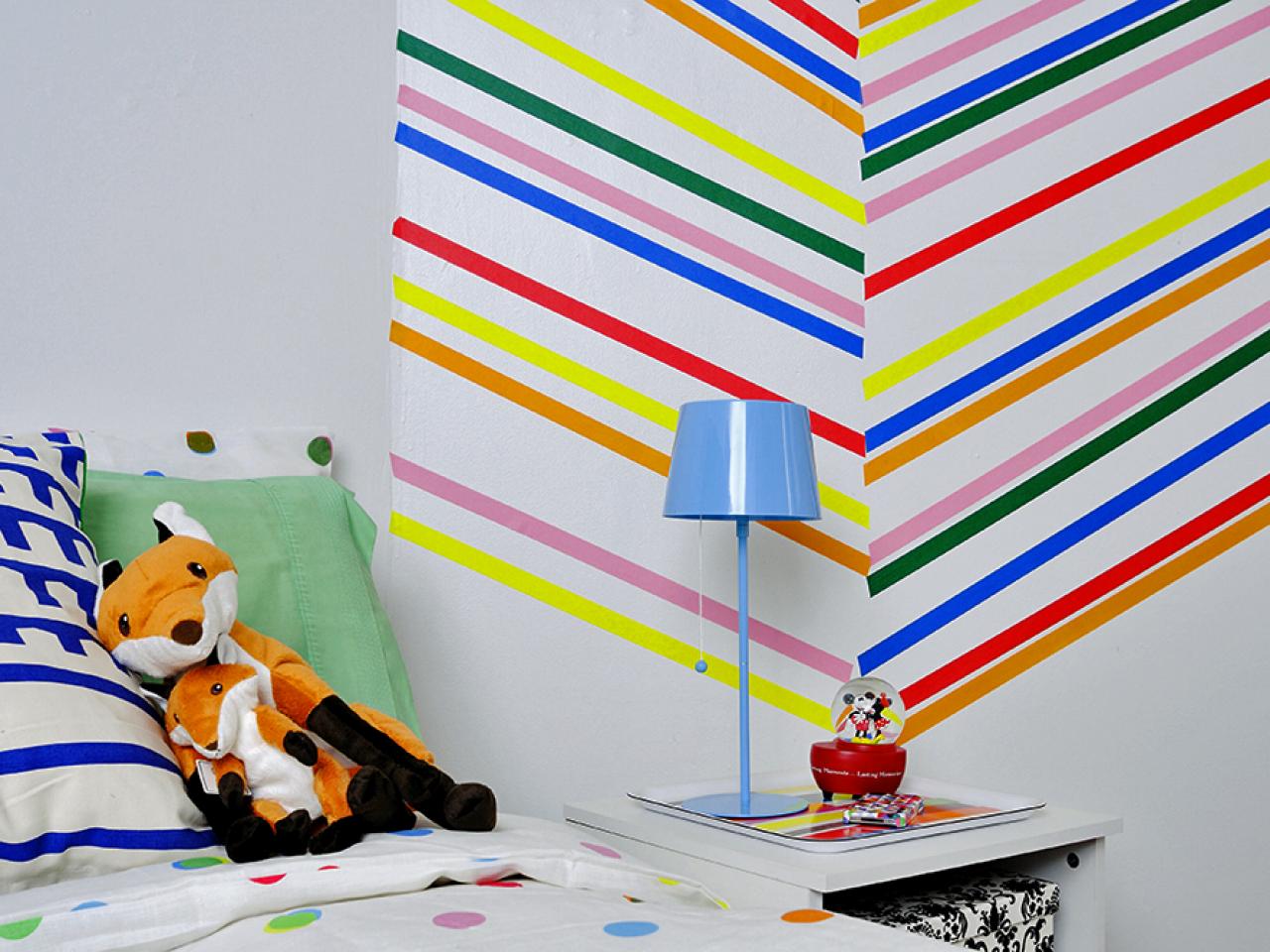 Shanty 2 Chic posted a tutorial for adding lovely wood details to a boring wall. The effect is elegant and understated. If you want something simple that still keeps things interesting, then this is the project for you!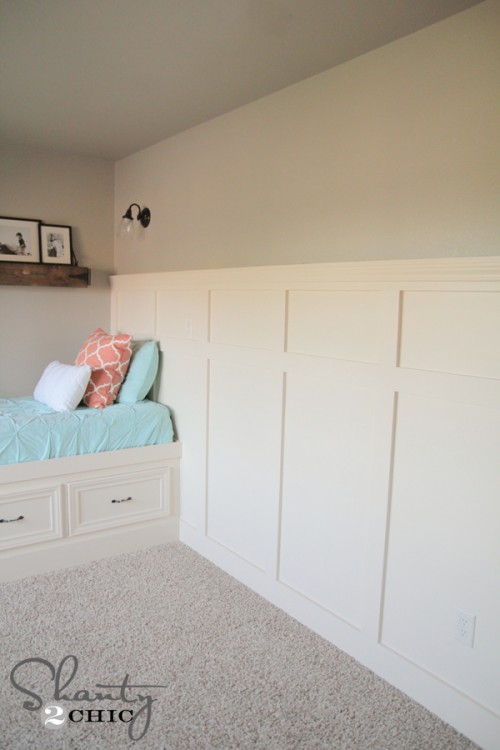 Better Homes & Gardens suggests curating a collection of artwork to help liven up your walls. Framing the pictures in identical frames is a great way to add sophisticated and order to a space.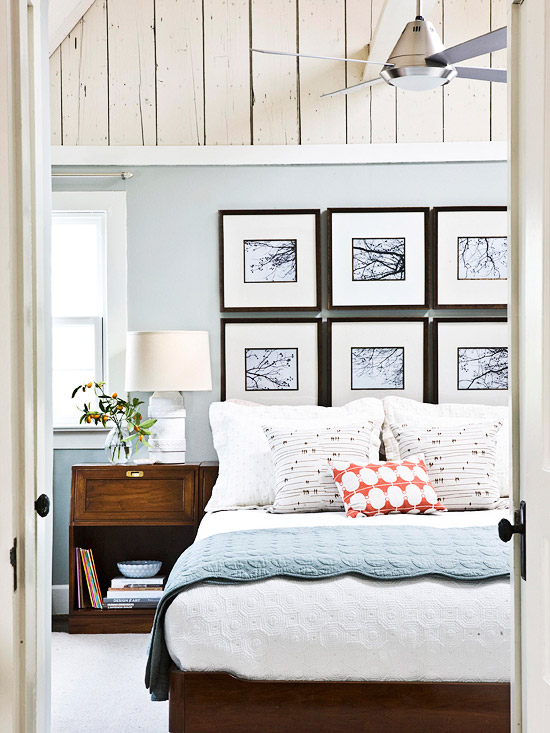 HGTV posted a tutorial for this lovely coffee filter art installation which would look lovely in many kinds of rooms. Be creative with your walls! Sometimes something unexpected can be very beautiful.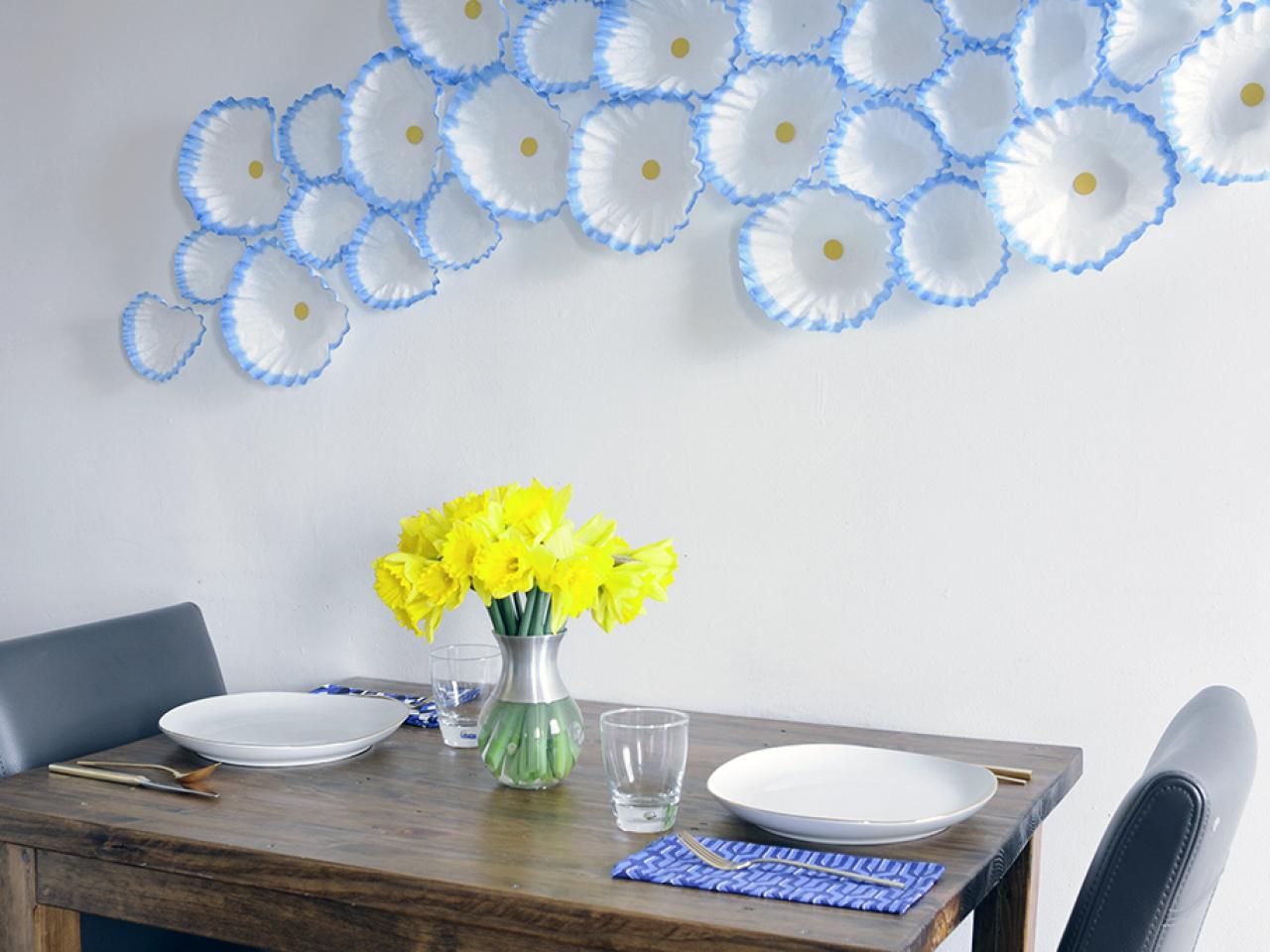 Stagetexture posted a tutorial for painting walls with an ombre finish. If you really love the brightness of white but also want the punch of a bright color, this is a great option.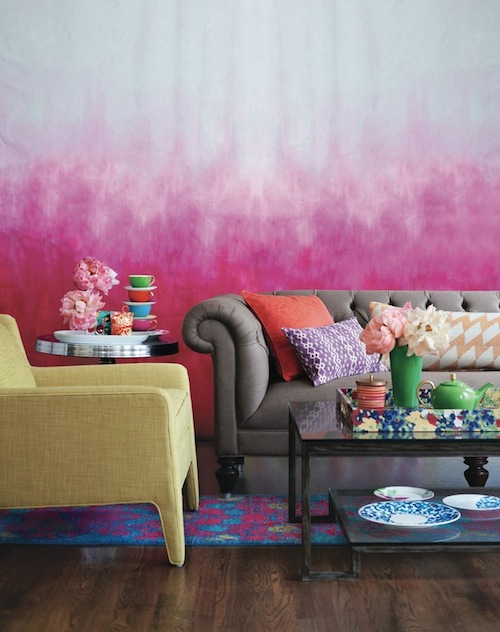 Lulu & Georgia posted a tutorial for hanging a gallery wall in your house. I love how eclectic this looks and how it helps give a room personality. You could adjust this look to fit any space!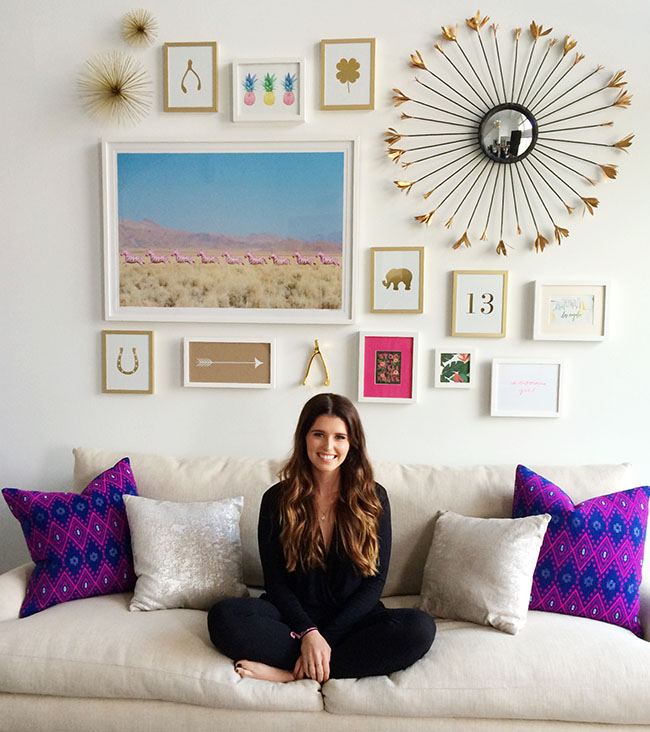 Better Homes & Gardens suggests filling up a blank wall with a large print. This can help anchor a room while also reinforcing the color scheme or theme. I love this black and white floral print!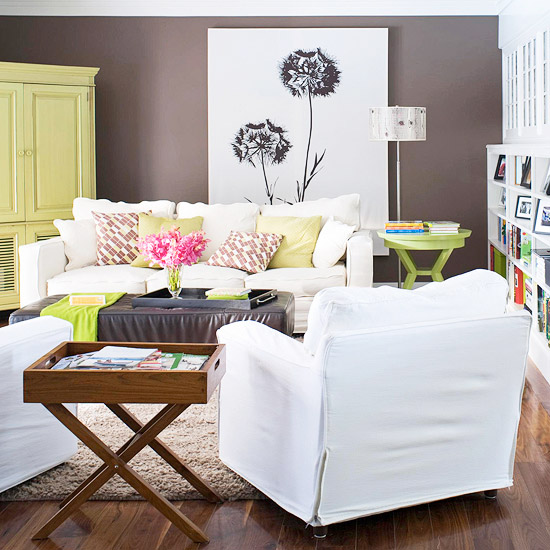 Hometalk posted this adorable girls room, and I just adore the gold spots on the walls. This DIY project could be adapted for any kind of room, and the dots could be customized to be any size or shape even!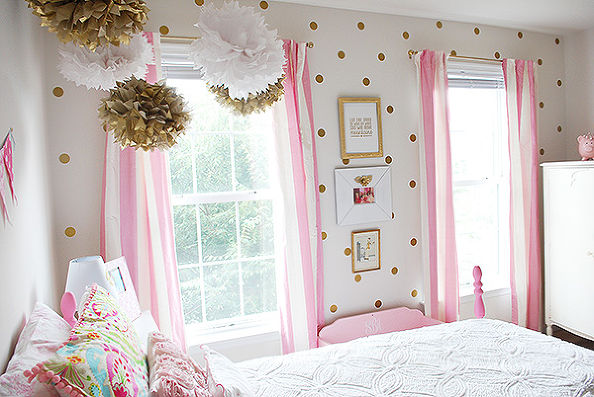 HGTV suggests taping a collage of photos on the wall to help the space feel more intimate. These black and white photos look great together, and the bright yellow tape is a nice contrast.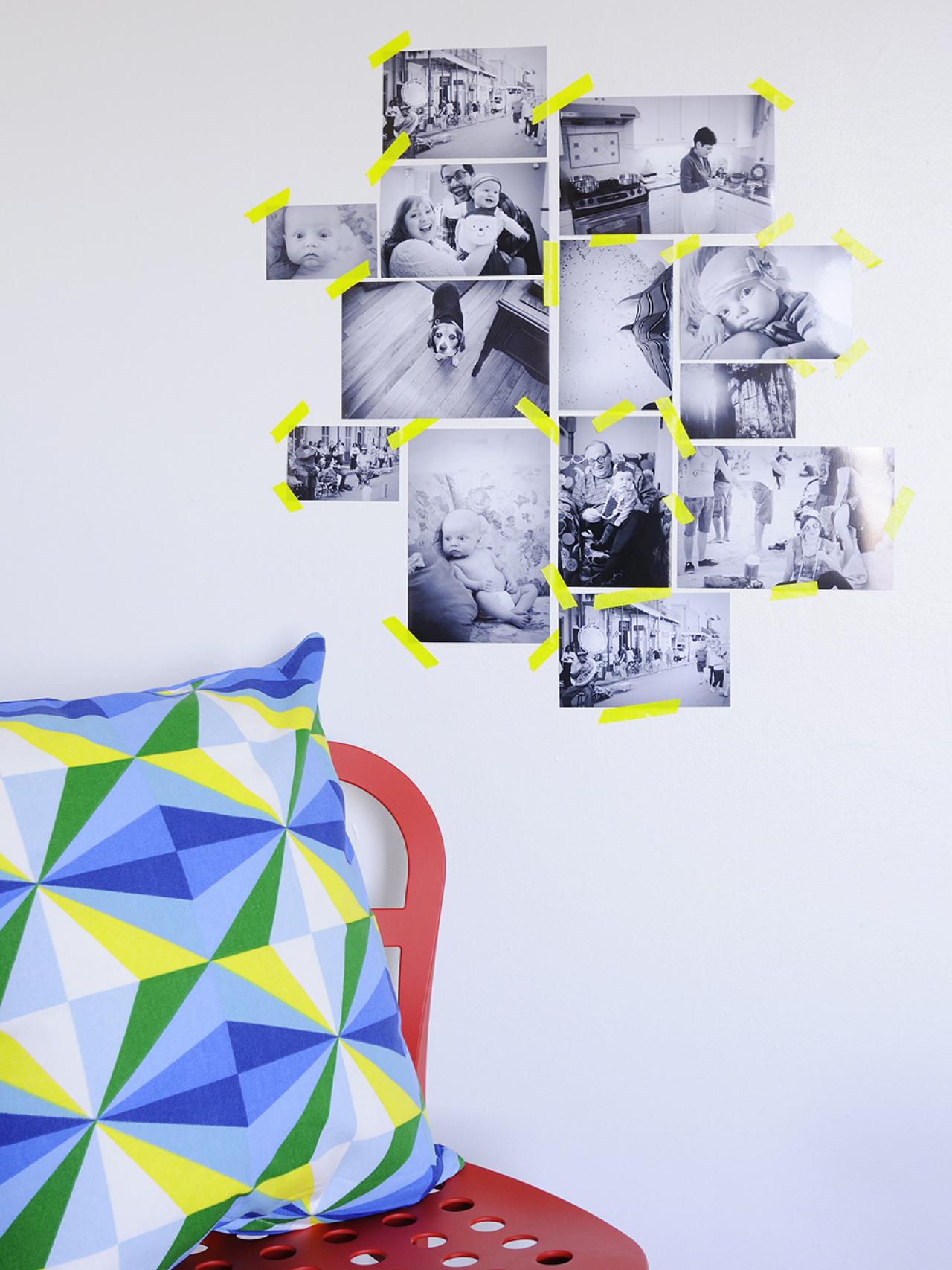 Photojojo posted a tutorial for making tiny photo shelves to display your favorite photos! This is such a cute project, and I love how it looks on a blank wall. It adds interest, but keeps things clean and classy.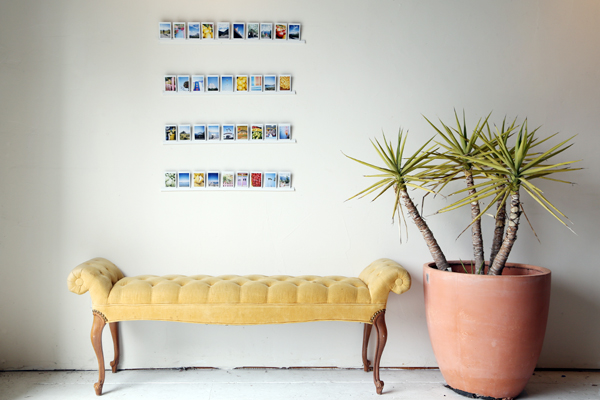 Better Homes & Gardens posted this lovely wall art that would be easy to replicate. Plates in frames would be a lovely accent in a dining or kitchen area. And I love the lovely papers in the background.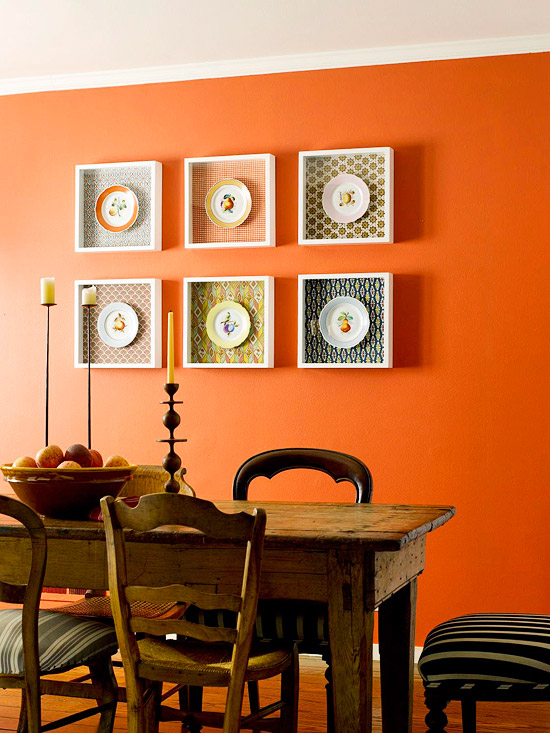 Design Improvised suggests turning a blank wall into a kids' art wall. You'll be brighten up your space while simultaneously showing your kids how much you love their art! It's a win/win!
Jenni Bowlin Studio Inspiration Blog posted a tutorial for these lovely letters that look marvelous as an alphabet but which would look great spelling a name or word also. This would be a really fun project that would be super cute for a bedroom.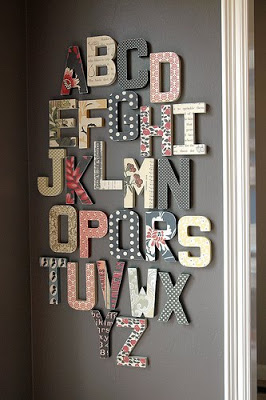 South Shore Decorating Blog suggests hanging a large mirror on a blank wall so that you can open up the space and help it feel brighter. I really love this vintage mirror, and the baby blue paint is just to die for.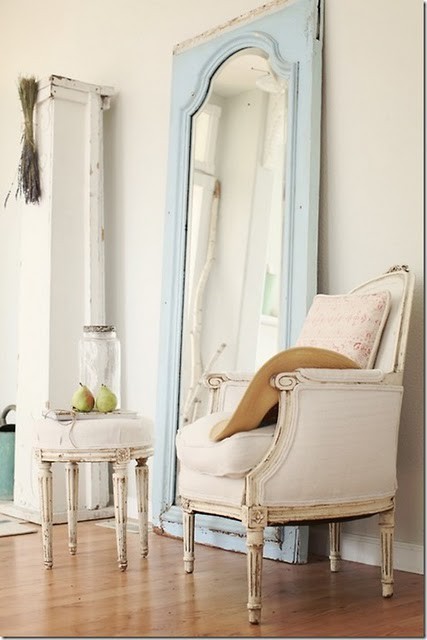 Addicted to Decorating posted this wall that is anything but boring! I love plates, and I especially love this eclectic collection of beautiful and vintage plates. This would look lovely in any room of the house.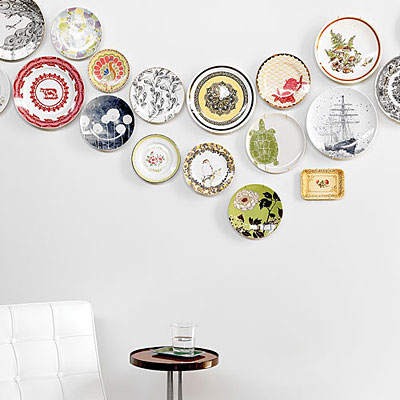 I found a great idea on Pinterest for decorating a blank wall–baskets! Baskets look great hanging on a wall, but you could also hang another collection of something that you want to show off–like hats or plates!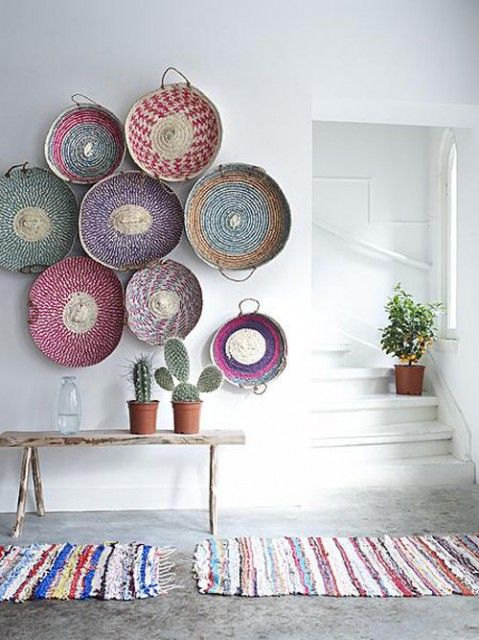 Better Homes & Gardens posted a room that turned a boring wall into an interesting one by covering it with plywood! I love how bright and natural this is–it really adds a unique vibe.