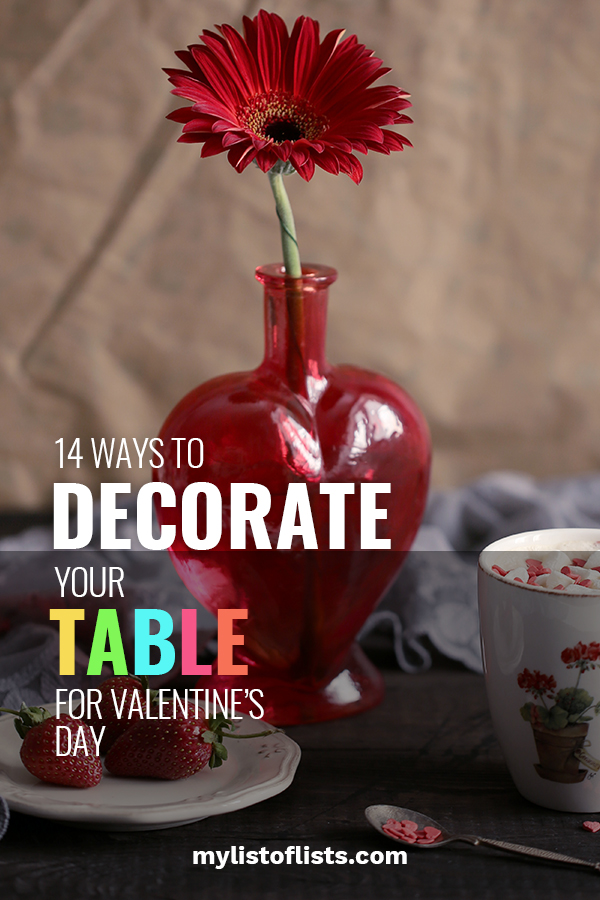 Got ten minutes? Then you have ample time to fashion these holiday-themed centerpieces! Fill a decorative vase with conversation hearts and lighted white candles.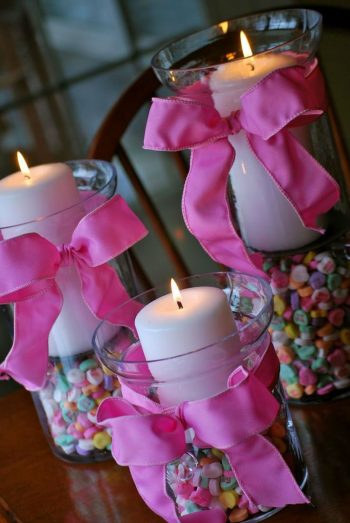 Now, I'm not exactly a talented crochet-er, but these DIY coasters from The Crochet Channel have even amateur crocheters looking like pros!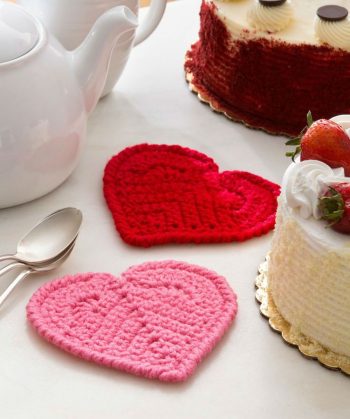 Hi, I'm just over here drooling over this homemade XOXO table cloth. While I wasn't able to find the step-by-step tutorial (if anyone knows the source, please comment below!) you could easily recreate this! Paint a white tablecloth (while it's easier to paint on plastic, a fabric tablecloth does tend to feel more vintage) with hand written X's and O's.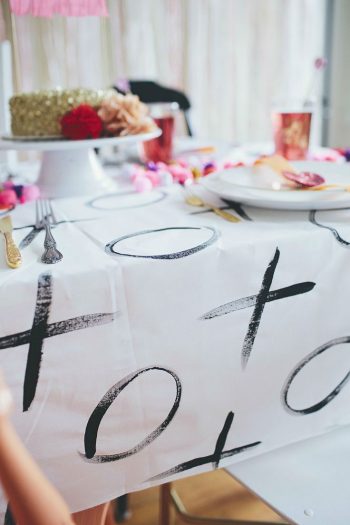 Black butcher paper decorated with a chalkboard marker is the perfect table runner for your Valentines Day meal. Leave a marker at each chair and invite your guests to leave messages to one another.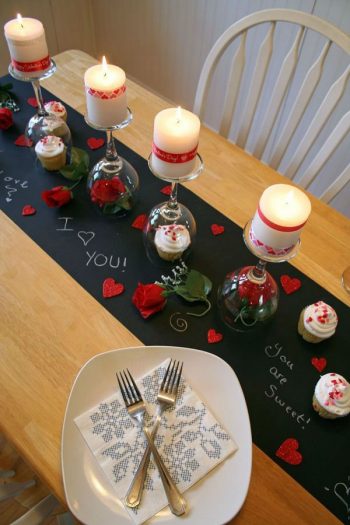 Wait! Don't put away those ornaments from Christmas! At least, not quite yet! Red ornaments paired with fresh flowers, on top of a serving tray (seriously, just a serving tray!) work together to make a perfect Valentines Day centerpiece.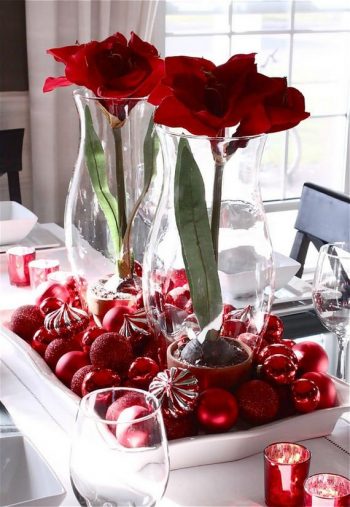 Flowers cut out of felt are sure to liven up any boring table scape. No centerpiece is needed with these beauties!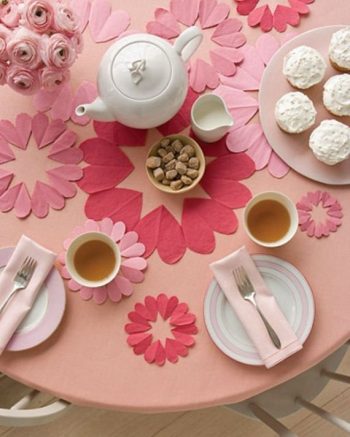 Feeling crafty? It's time to make homemade candles! Check out this tutorial from Design Sponge for more information on creating your own. It's easier than it looks, I promise!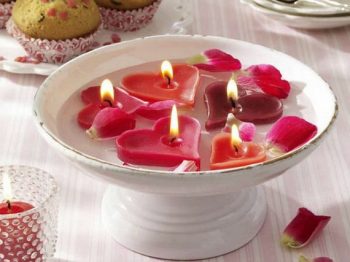 I am a wooden letter addict! I have several phrases created from wooden block letters that I put up around the holidays, but my Valentines Day blocks are definitely my favorite! Oh My Crafts Blog has a wonderful article on how to make these your own.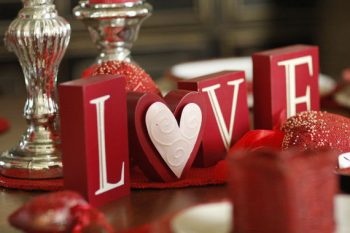 Channel your love for rustic decor into your Valentines Day tablescape with vibrant red lanterns and sprigs of greenery.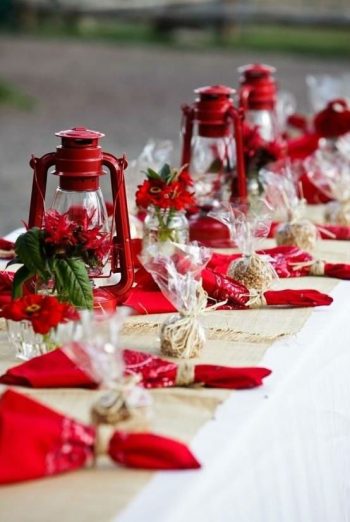 Look no further! I've found that perfect table-for-two that you've been lusting after! Make your date night extra special with a chalkboard table runner (butcher paper works fabulous!) and don't forget a few candles, they look lovely as centerpieces.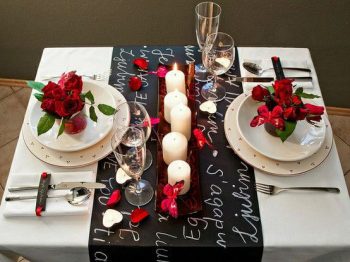 I love the idea of having a formal dinner for the family for Valentines Day. Valentines Day is a fun holiday to get dressed up for, and your table absolutely deserves that same luxury! Decorate with tall candles, red goblets, and layered napkins.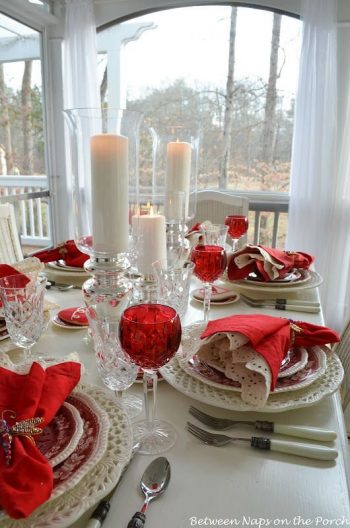 Nothing says "I Love You" quite like a vase full of bright red Tulips. Can you imagine how fresh these smell?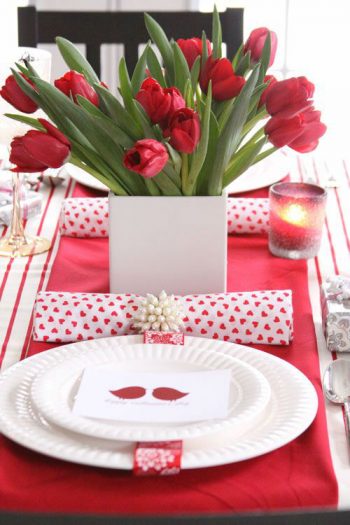 Are you throwing a party this February 14th? These centerpieces could definitely be the perfect addition to your party tablescape. Instead of filling with confetti, fill with Hershey Kisses or M&Ms for a yummy snack!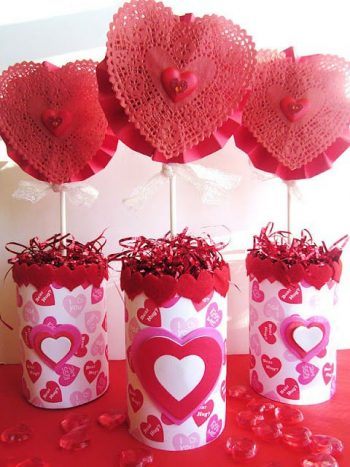 Put your hoardes of old and unused scrapbooking paper to good use with these DIY candle holders.