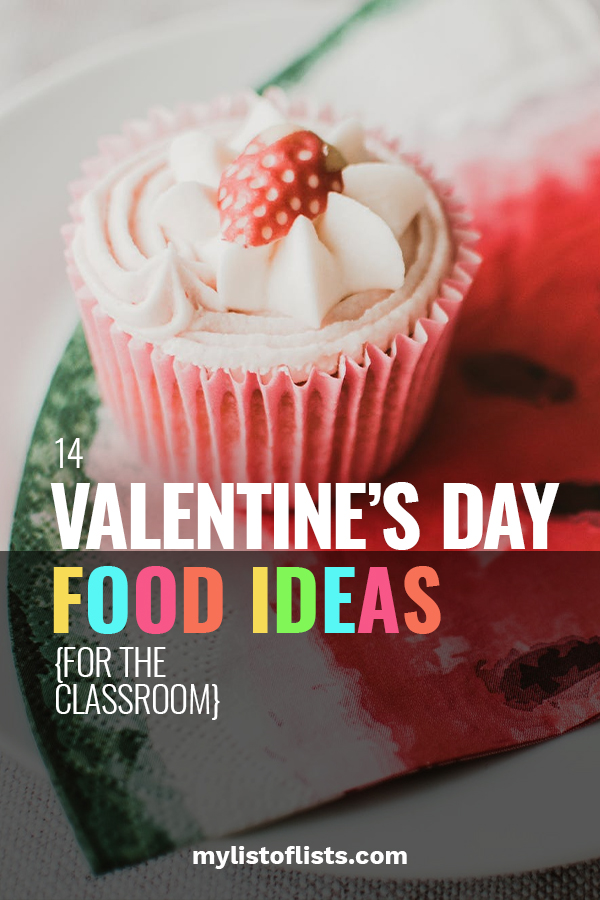 Strawberry Float from Frugal Coupon Living
While these might be a little messy for a classroom party, these strawberry floats from Frugal Coupon Living hit the spot after a day filled with sour candy and suckers!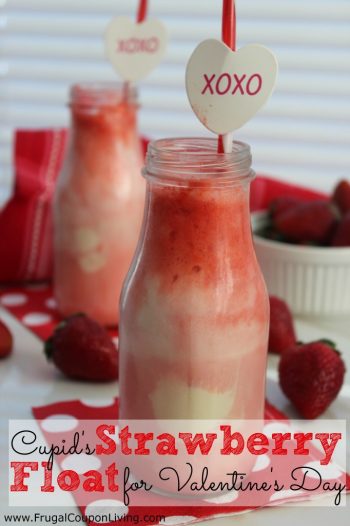 Valentines Chocolate Bark from Salty Creamy Sweet
Is there really anyone out there who dislikes graham crackers? I thought not! Make a typical snack even better (and holiday themed!) with a chocolate covering and candy sprinkles.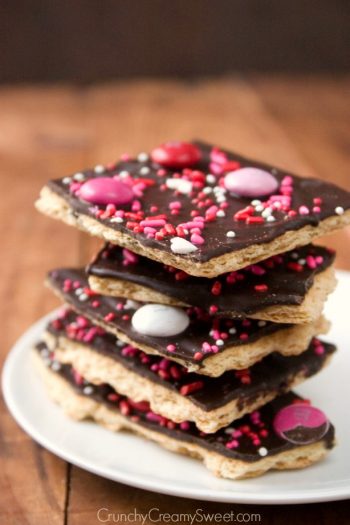 Love is All Around Cake from CleoButta
This Valentines Day treat is all about the tiny details. This is super easy to serve, and the frosting is on the inside, making it a less messy option!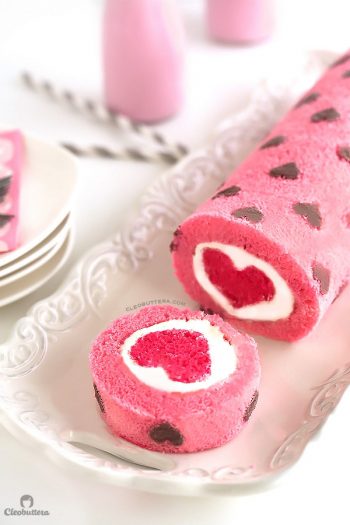 "Love" Themed Ding Dongs from Worth Pinning
Classic Ding-Dongs are one of my favorite desserts. I used to love when I would find them wrapped in my lunch box! Remember your childhood, while celebrating a fun holiday with your children. These Ding-Dong "Love" cakes are a delicious treat!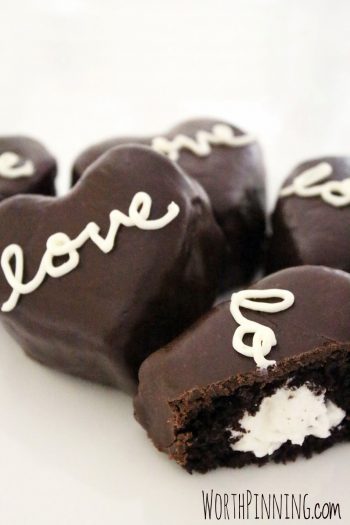 Hershey Kiss Cookies from Life is Sweet
Hershey Kiss Cookies are a unique take on a classic V-Day sugar cookie recipe. When decorating, pick a variety of sprinkles that have edible glitter mixed in. The added sparkle will really make these treats pop!
Smore's Party Mix from A Night Owl
 Kids are suckers for snack mixes! Combine favorite snack items into one large bowl, and serve in individual baggies to prevent illness from spreading. Some fun items to mix are: graham cracker gold-fish, mini marshmallows, and M&M candies!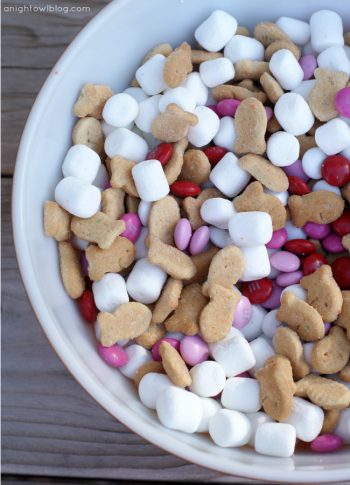 Marshmallow Treats from The Sweet Life
These chocolate dipped marshmallows are a beautiful decoration and an even better snack!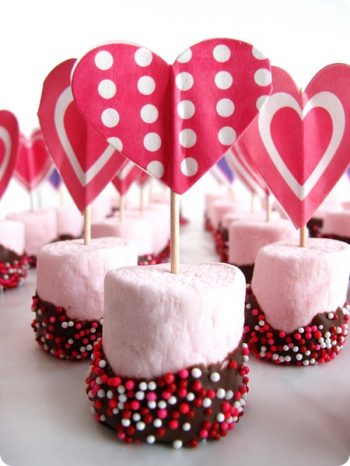 Mini Baked Donuts from My Baking Addiction
The only way classic donuts could get better is to make them half the normal size! Decorate with heart candies, sprinkles, and other varieties of candy.
Pinwheel Sugar Cookies from Just a Taste
Pinwheel sugar cookies are a deliciously unique Valentines day treat idea. The swirl is sure to have a "spellbinding" effect on the eater. Well, at least on their stomach!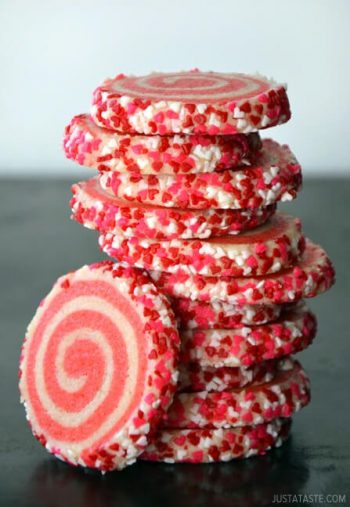 Conversation Rice Krispie Treats from Frugal Coupon Living
Make a classic rice krispie treat recipe a bit more special with a few drops of red food coloring. Use a heart cookie cutter, and a few conversation hearts to finish off these delectable holiday treats.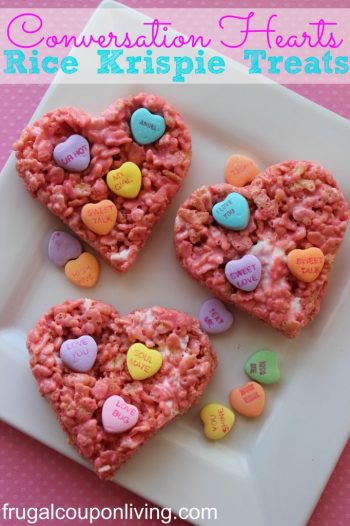 Strawberry Glazed Donuts from Frugal Coupon Living
Remember when I said the only way donuts could get better was if you made them mini? I definitely retract that statement! The only way donuts could really be even more delicious is with this incredible strawberry glaze from Frugal Coupon Living!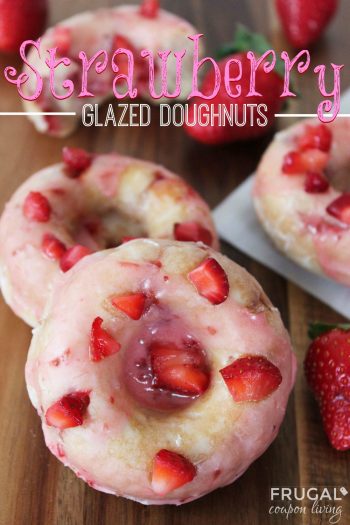 Stained Glass Heart Cookies from No Empty Chairs
Jolly Ranchers are all you need to make these yummy stained glass sugar cookies. However, I must warn you: these are a bit difficult to bake! Oodles of patience is definitely a necessary ingredient.
Valentines Day Oreos from Four Generations One Roof
Candy-coated Oreo cookies are sure to make any sweet tooth tingle.