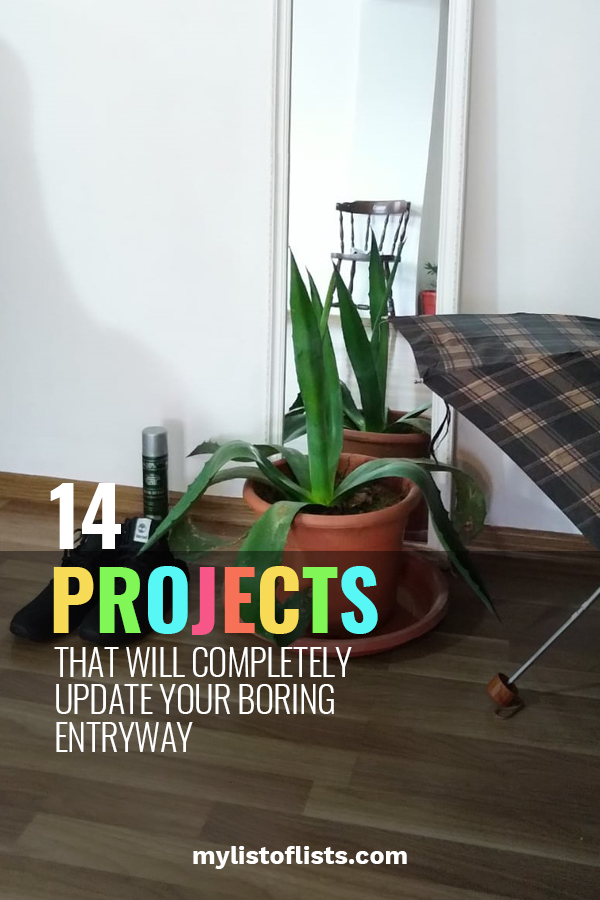 Isn't this entryway relaxing and bright?  Ahh!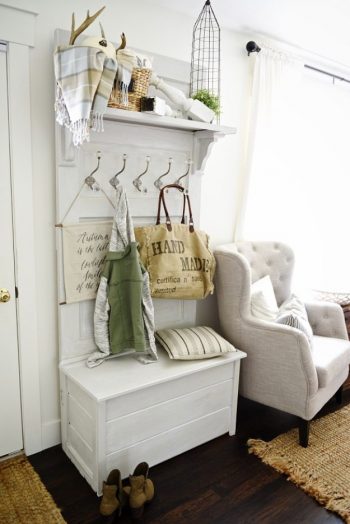 The best DIY's are the ones that just let you get creative. Gallery walls are a perfect way to update a boring space!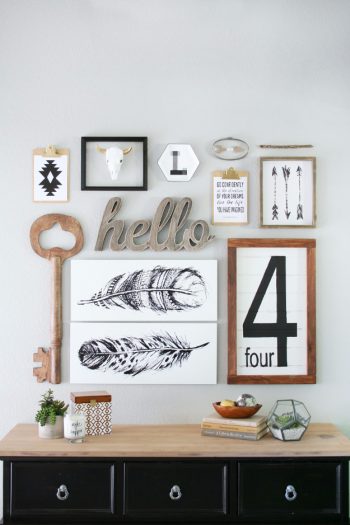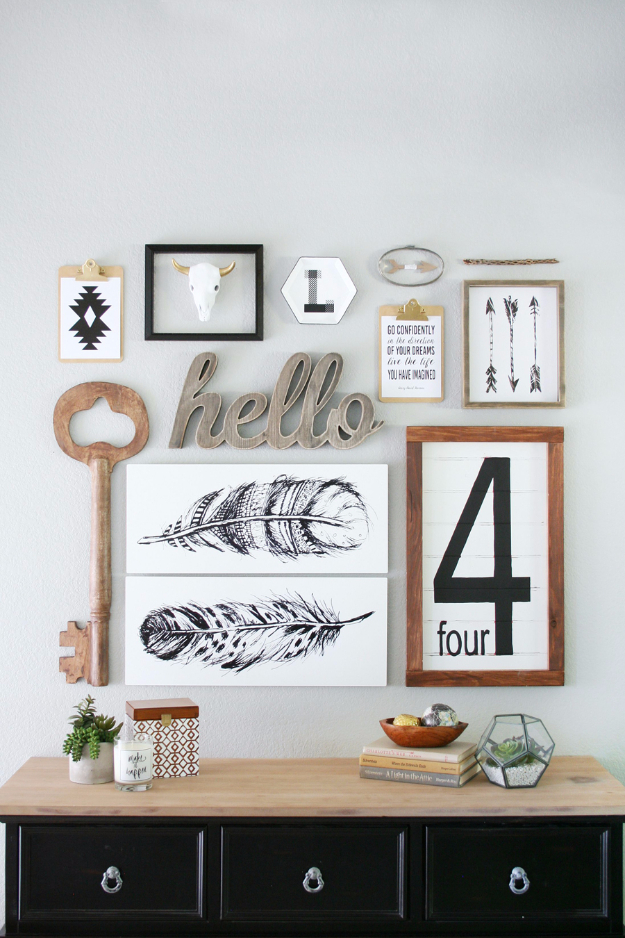 The color scheme here gives a very 60's like feel to an entryway.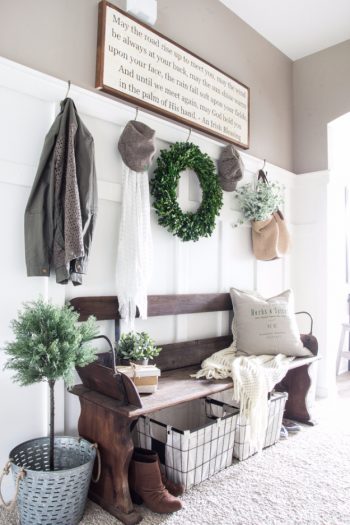 Nowadays people just post their favorite lyrics on Facebook, whatever happened to entryway signs? Post your favorite lyrics there instead!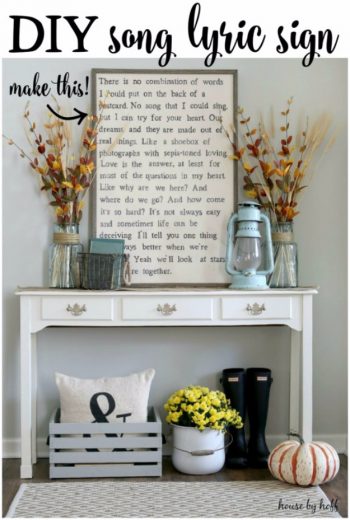 A very minimal and modern farmhouse feel is achieved with this beautiful entryway! Kind of like the house from Interstellar.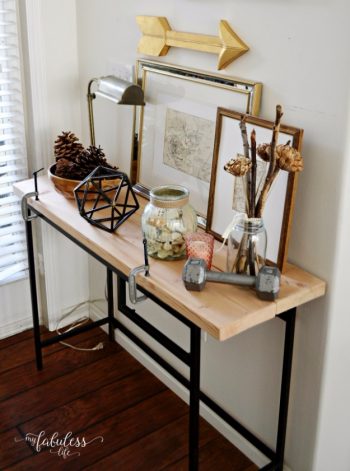 I love these vintage ballpark chairs, festive and vintage is definitely an understatment.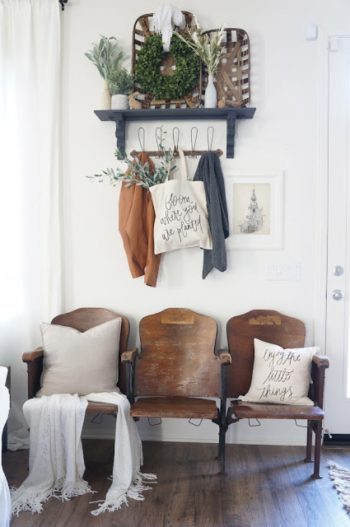 One can never have too many shoes…. (or shoe racks..)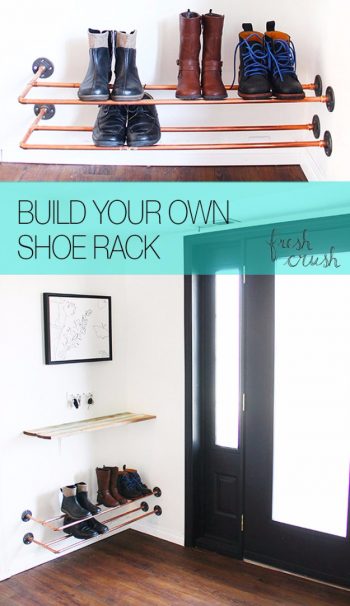 Organization is just one of the many things pallets are good for.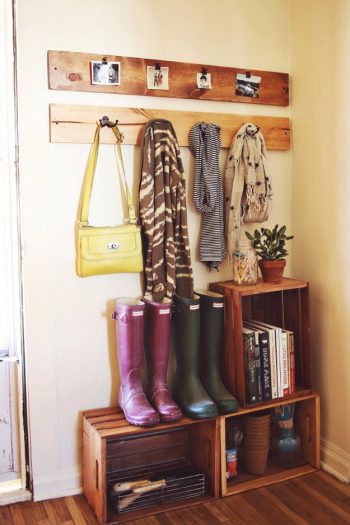 To give anything a new purpose is a step in the right direction. Learn how to use your old shutters by clicking the link in the header!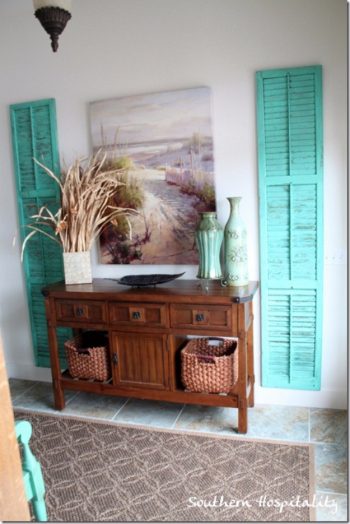 On a hot summers day when you need somewhere to put your freshly squeezed batch of lemonade, you'll be glad you saw this. Truly. Use an old china hut to create a little bench in your entryway. Perfect for relaxation, and lemonade sippin'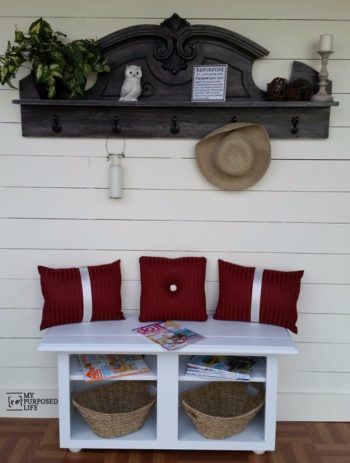 Boots are so much easier to take off while sitting on a bench!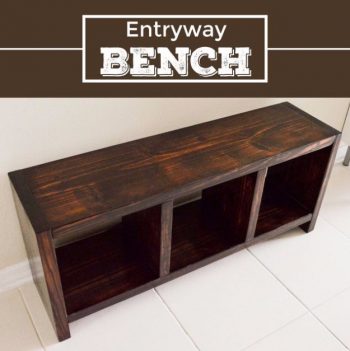 Somewhere to set your keys is really nice when you are literally running to the bathroom.
These small tables will stand the test of time, sand, and ocean breezes.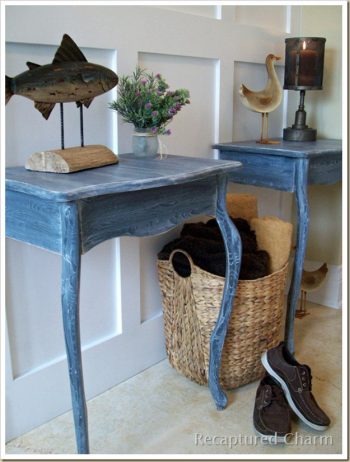 Lists and organization are a beautiful combination. They're even better when in a convenient location!