There seems to be a storage solution for EVERYTHING. And the best part is, storage solutions can double as adorable décor! Check out these fab ideas I came across online:

1. Vintage Suitcases. Definitely one of my faves! I think they are especially handy for blanket storage. Source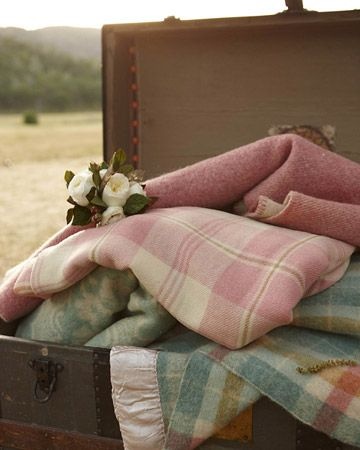 2. Mounted Wooden Bins. Love the rustic look of this storage area! Very versatile too. Idea from Funky Junk Interiors.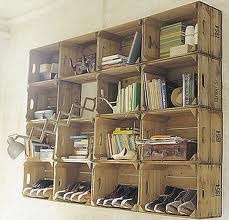 3. Vintage Coca-Cola Soda Container. Mounted sideways, this piece makes for perfect craft supply storage! Arts and Classy shared this cute idea with us!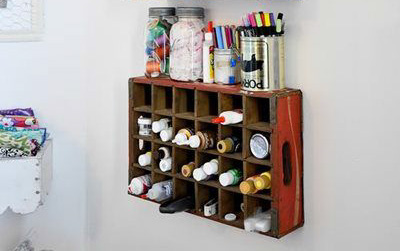 4. Over-the-Door Shoe Organizer. Think outside the shoe with this one! Great for craft supplies and even food storage! I found this idea from Mobile Home Living.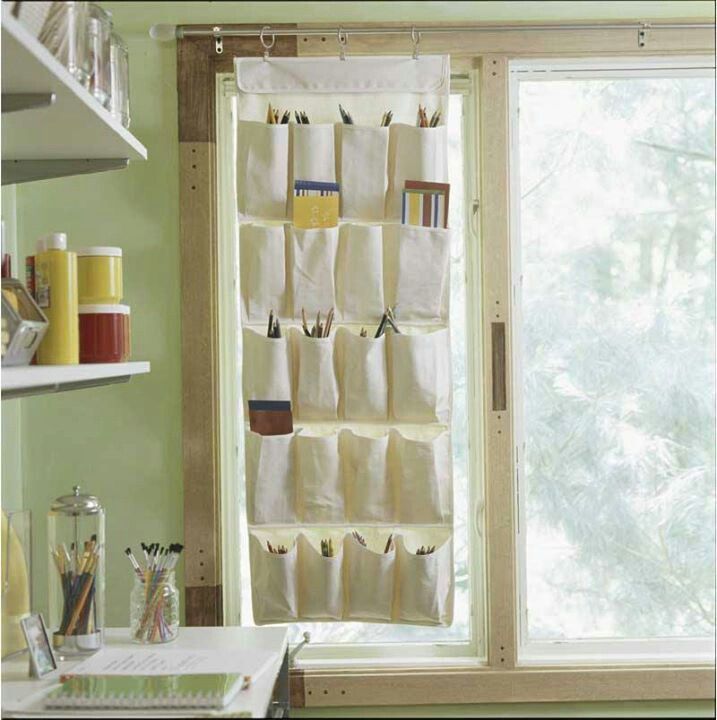 5. Muffin Tin. Perfect for storing small odd-and-ends that tend to get lost. This idea is from Stephanie Howell.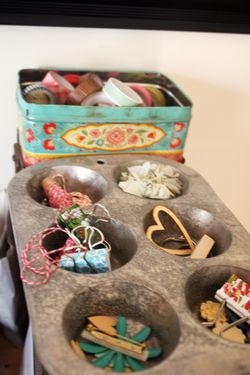 6. Ladder. This rustic ladder is a great way to store bathroom essentials, and looks cute too! Adorable storage idea from DIY Enthusiasts.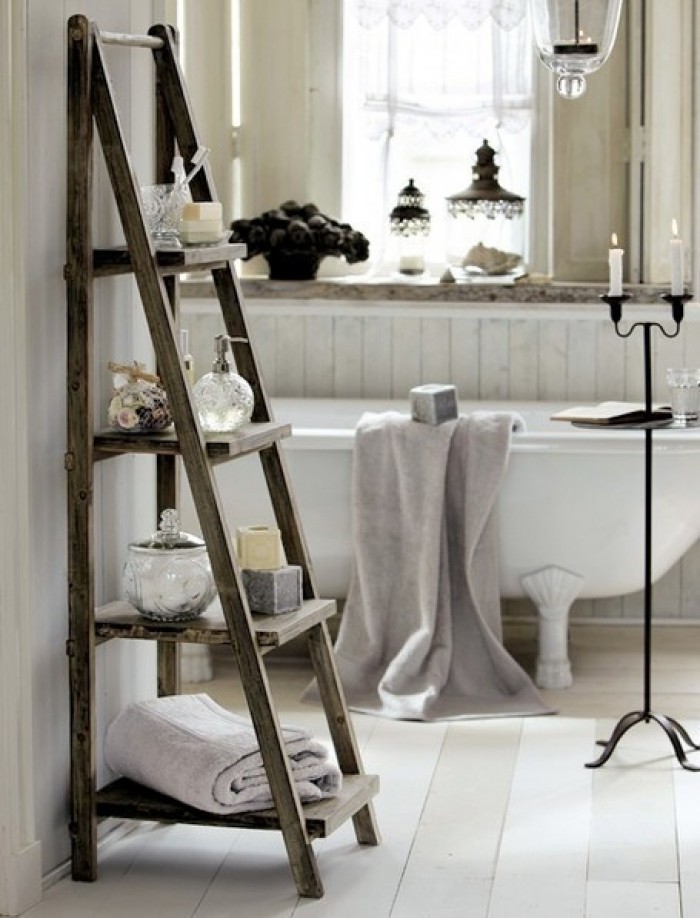 7. Clothespins. A line of clothespins mounted to a board becomes a brilliant necklace holder. I have been looking for a solution like this! Idea from Power Tools and High Heels.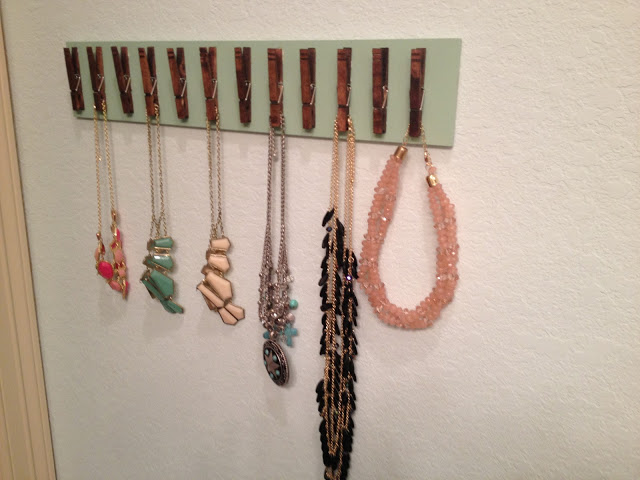 8. Magnet Board. Create a magnet board from an old frame, attach mini magnets to the back of your makeup products, and enjoy having easy access to your makeup without having to dig through a bag! Clever idea from Allie Grace.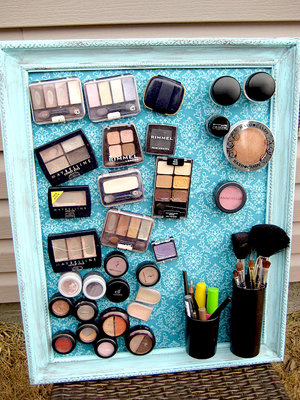 9. Pocket Organizer. Finally, a solution for the car! This is such a great idea! (Apparently you can find something like this at the dollar store). Great idea from Decorganize Crafts.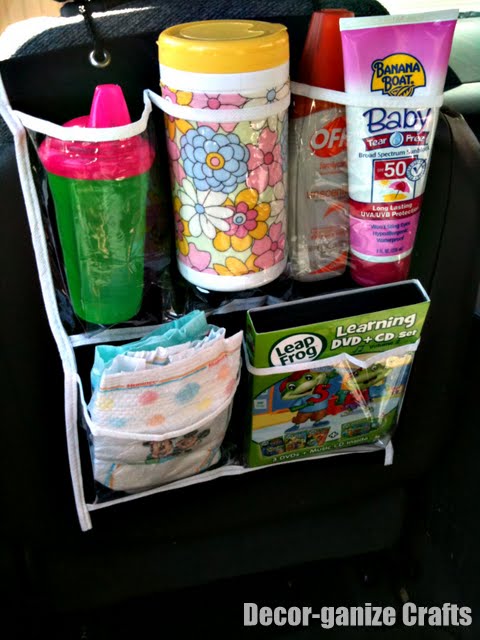 10. Birdcage. This vintage birdcage makes for a perfect mail organizer! I need one of these….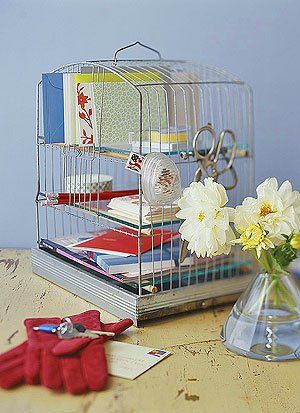 11. Bathtub. What a brilliant idea from Yahoo Homes. The tub is already there, so why not store all your bath/shower needs in the side?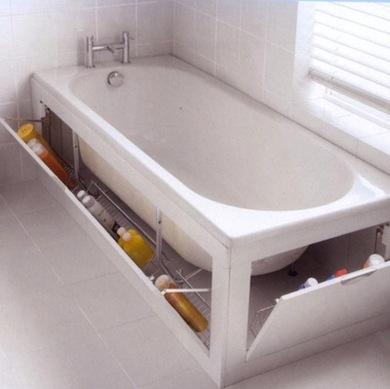 12. Laundry Bags for Potatoes and Onions. Great way to save some space in your pantry! Idea from Everyday Home Blog.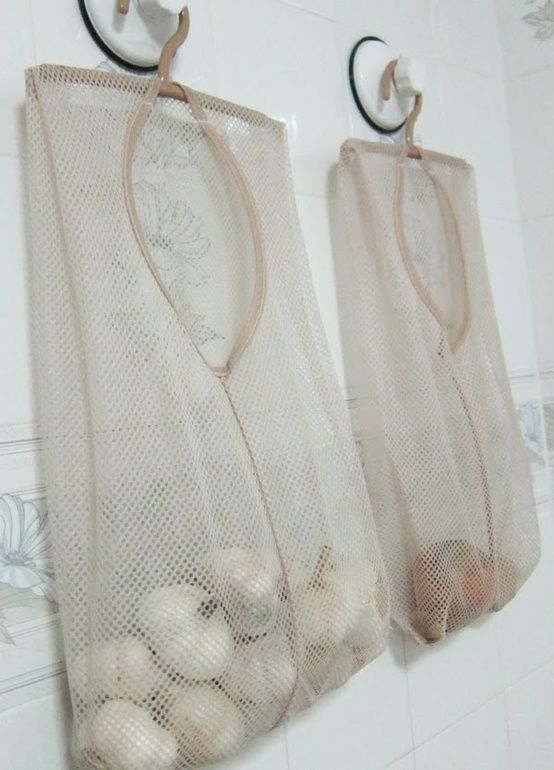 13. Under Stair Storage Cabinets. I have seen little closets under the stairs, but this really uses that space as much as you can! For the full idea visit Home and Garden.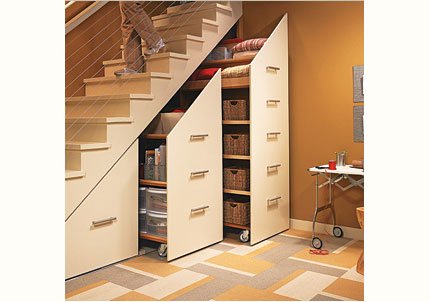 14. Coffee Cans. How awesome are these? Way cheap and super cute, and you can paint them whatever colors you need! Great idea from Trusper.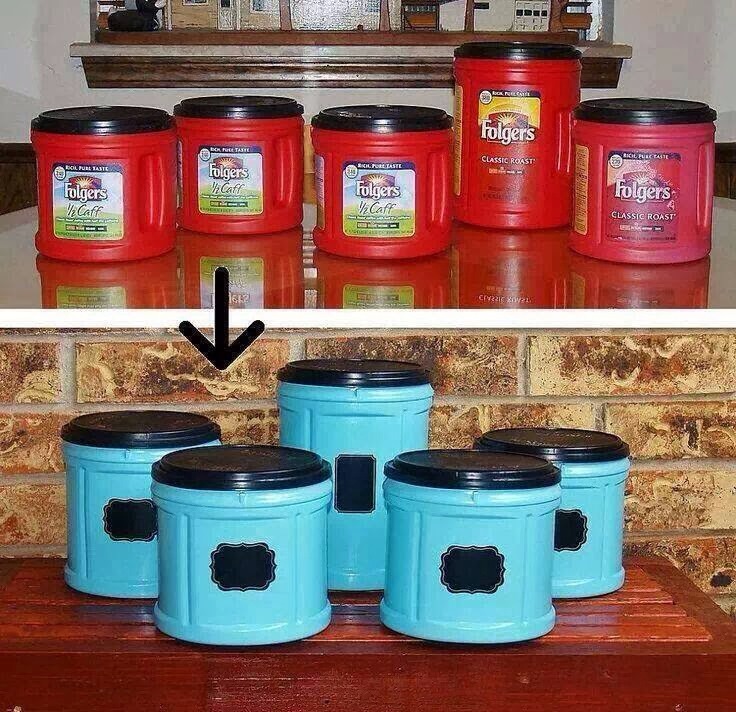 15. Rake Wine Glass Rack. An inexpensive and cute way to store your wine glasses! I love the rustic look of the rake. Idea from All That Is Interesting.

Feeling better about getting organized? I hope so!