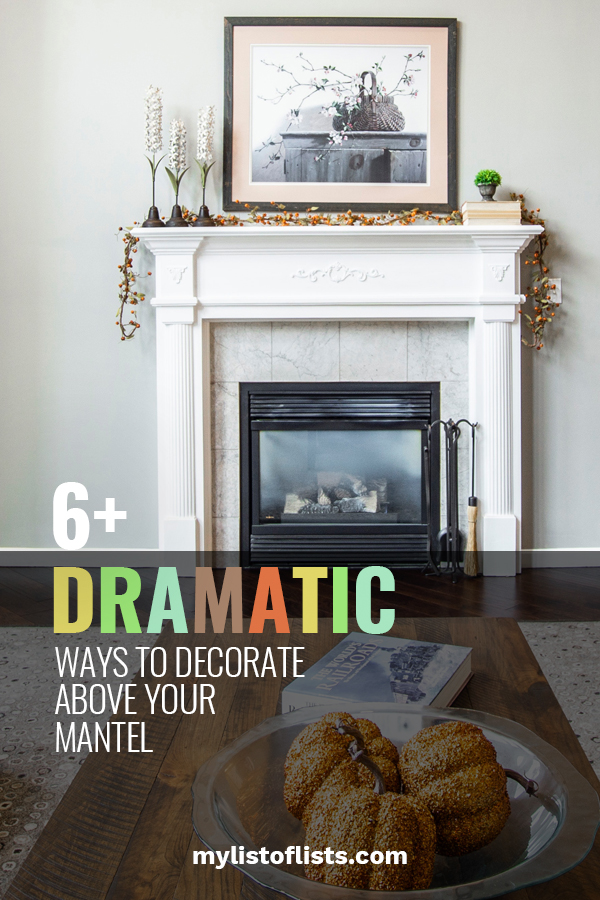 Dogs, rustic 2x4s, and candles will do a room cozy.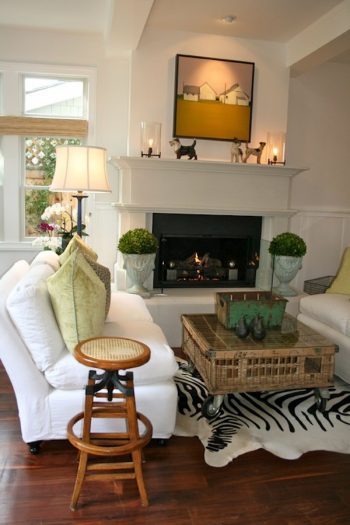 Art makes perfect sense for a centerpiece, especially if its your own. And after all, you get family photos done for the mantel, right?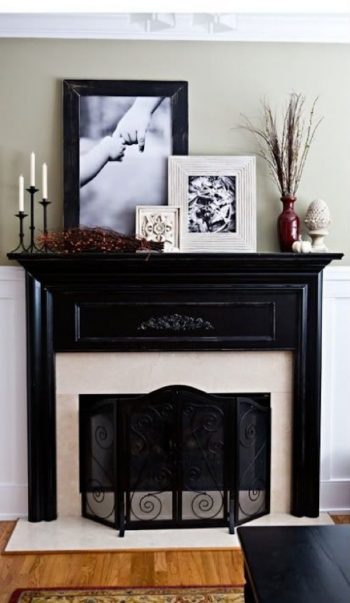 They fill the space perfectly and gives your entertainment area a clean look.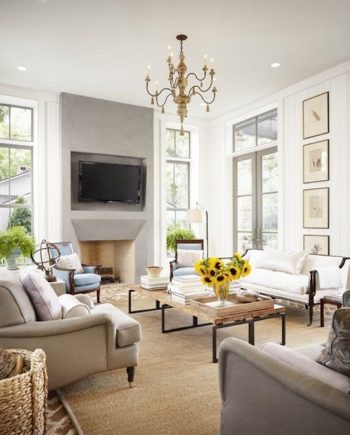 The area above your mantelpiece is perfect for displaying seasonal decor like wreaths! Click the link above for the easy tutorial!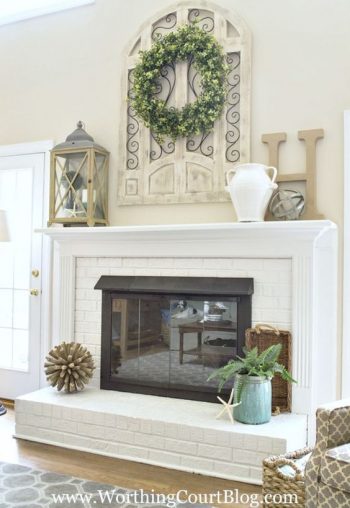 I am in love with this shiplap and wreath combo from Tile Shop! Shiplap is one of my favorite ways to decorate that awkward above-the-mantel space.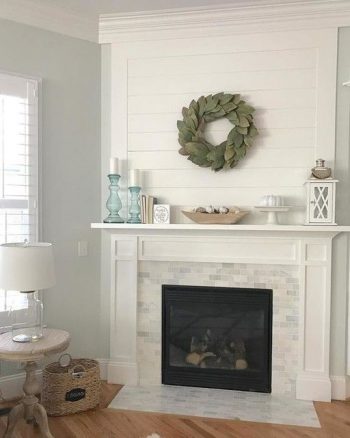 Large Clock
Always keep track of the time with a large clock! I am unaware of the direct source of this idea, so please comment if you know it! Also, check out the shiplap in this room!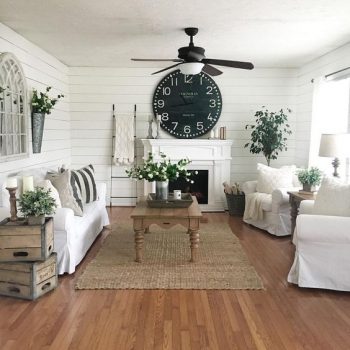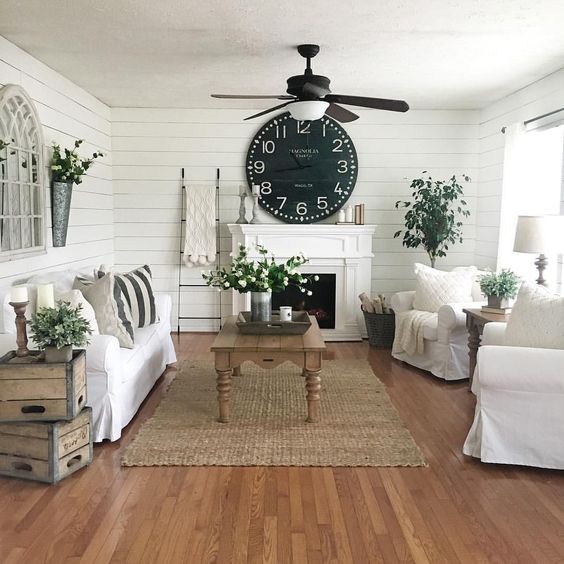 Vintage Mirror
Decorate the space above your fireplace with a vintage mirror. This one looks great because it looks so much more interesting than a normal, square shaped mirror!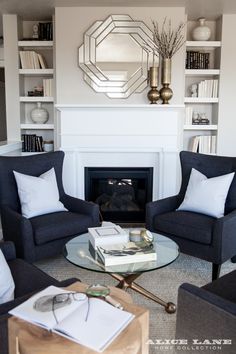 A quick way to decorate is to use a variety of framed images to create an eye-catching work of art above your mantel piece. Experiment with shapes and sizes! You'll be glad that you did!