Spices are important. But somehow I always seem to misplace them while I'm cooking. And that won't do!!! In order to fix this problem, I've resolved to organize my spices. I've found some of my favorite ideas for spice racks and spice organization from around the web. Hopefully I'll be able to pick one!
1. Classy Clutter posted a tutorial for this amazing pull-out spice organizer. You really could put anything in it: jam, cans, spices, mac 'n cheese. This is a total space saver, and it will help you know where everything is all of the time! No more chaotic cooking!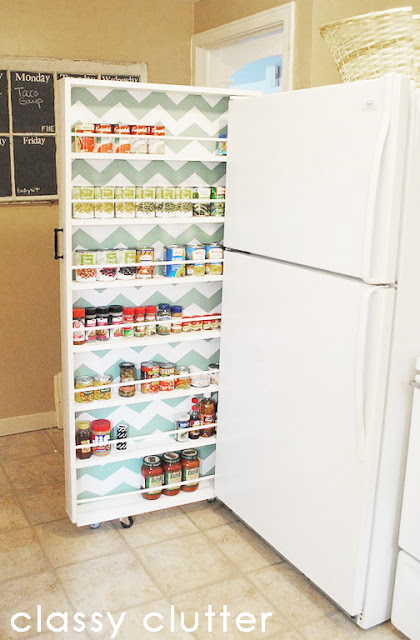 2. Snippets of Design posted the printable for these spice jar labels. Labels are a super important part of organization, and these ones are just so cute! I also love the idea of putting spices in matching mason jars with ties. It adds sophistication and style. I might need to try this one!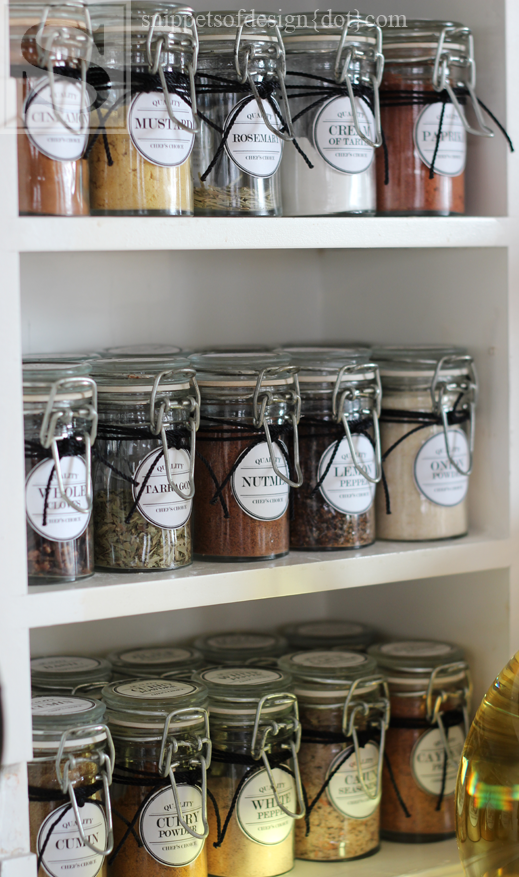 3. Design Sponge posted a creative idea for storing spices. Instead of a spice rack, this is a metal board. The spices are in jars with magnets on the back so you can just stick them on the wall. Make sure you get jars with clear lids so that you can see the spice inside! You may want to label it too.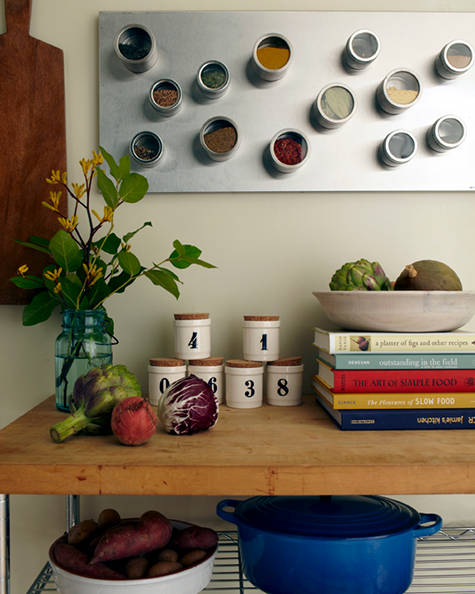 4. Not Just a Housewife posted this amazing organizational idea! This isn't a traditional spice rack, but it's a great way to encourage using freshly grown herbs! You could plant basil and rosemary . . . any herbs you like! And not only is this system more convenient than a traditional garden, it also looks amazing in your kitchen! I love fresh greens.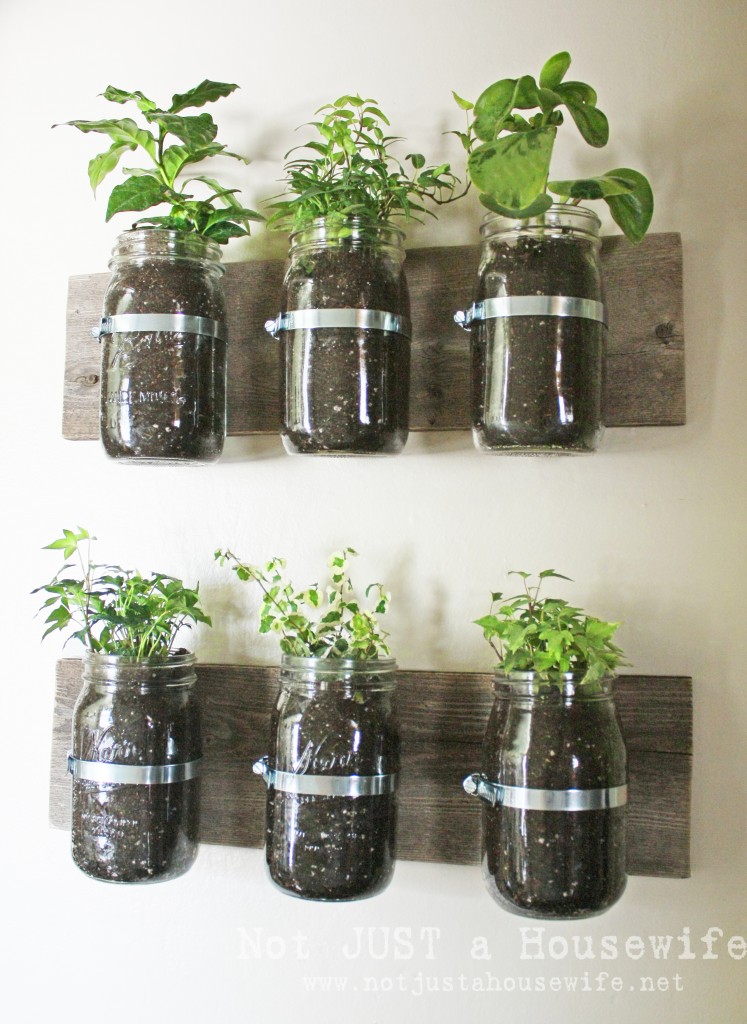 5. Amy from the Idea Room stored her spices in these cute glass containers. She add darling labels and put them in a cool wooden box on her counter for easy access. This is an easy DIY project that will make your home more organized and more stylish. It's a win/win!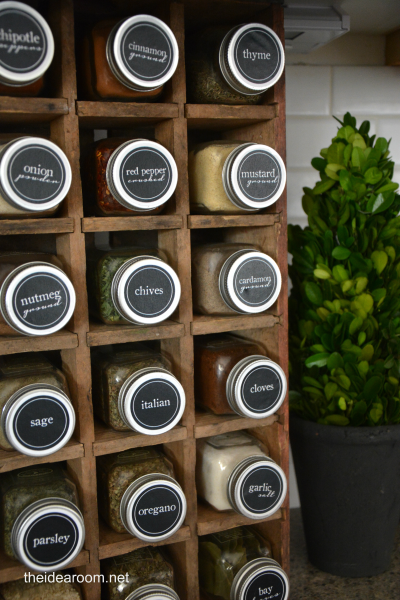 6. HomeDIT suggests hanging up IKEA's spice rack, and then painting chalkboard paint behind it so that you can label the spices. This is such a cute way to customize these unassuming shelves! And when your spices change, you simply write a new label on the wall. It's functional and adorable at the same time!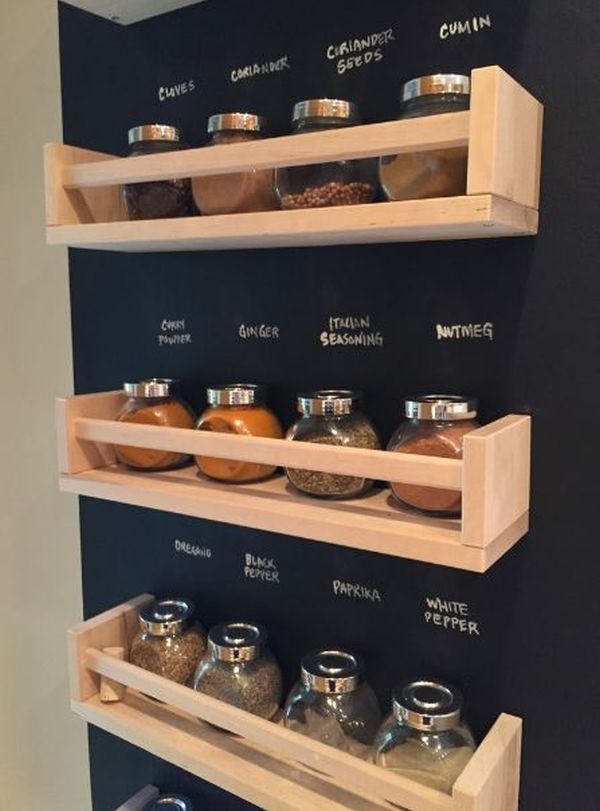 7. Tidbits from the Tremaynes has a complete tutorial for building a spice cabinet into your wall. This is a bit of an intense DIY project, but if you have the time and desire, this project is totally worth it. Your spices will be beautifully displayed, conveniently located, and the rack won't take up any extra space. What a fabulous idea!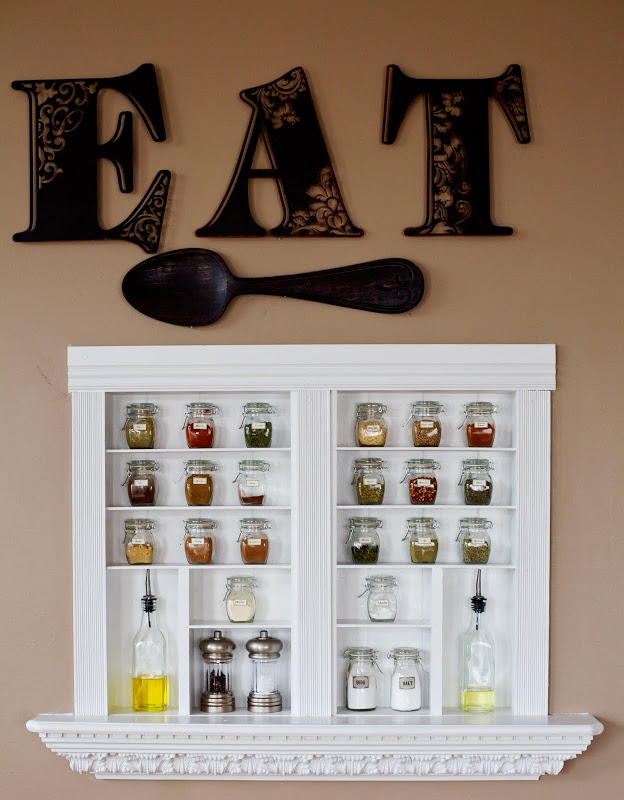 8. Kate from Discover.Create.Live used a vintage Cocoa-Cola crate to store her spices in. She simply hung the crate on the wall, put her spices in glass jars that fit the slots, and organized the jars inside! This is a crafty way to incorporate vintage pieces into your kitchen. It can really add personality and spunk to the space!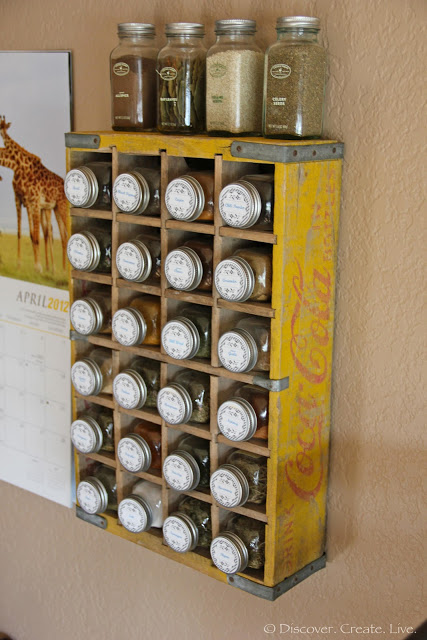 9. GneissSpice on Etsy sells amazing magnetic spice racks. The jars are magnetized on the back, and the fit together in a beautiful design. You'll want to play with this spice organization system all day! I love the metal background slab as well. It would be a beautiful accent piece for your kitchen. Functional and beautiful!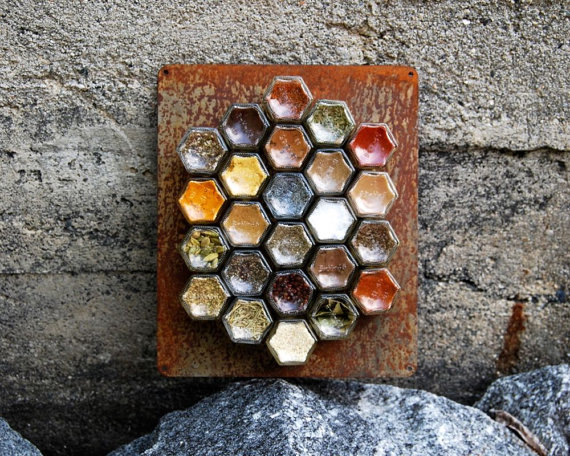 10. Design Sponge posted this awesome idea for storing spices. Instead of the typical rack, these spices are hung on the wall! You'll need to hammer some nails into the wall in even rows, add some sting to the back of your spice jars, and there you go! A decorative and practical spice rack!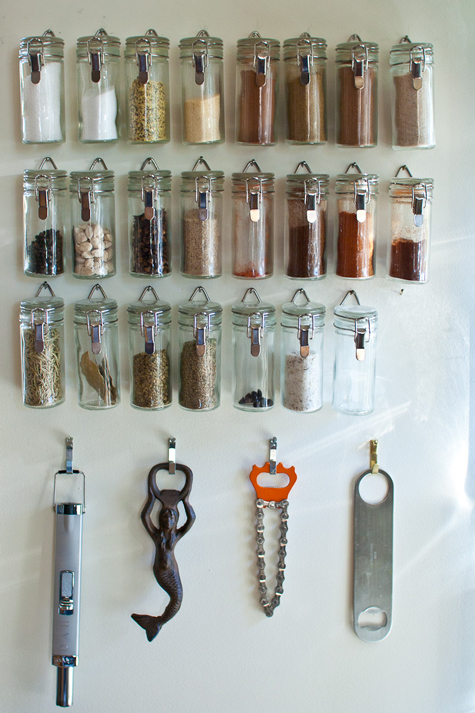 11. Remodelista posted a Dean & Deluca spice rack that is simply stunning. You can fill these tubes with any spices that you like, but don't put them away in a cupboard! The tubes are so beautiful you will definitely want to display them. Who would have thought such a simple design could be so stunning?