Holiday baking season is just around the corner, and It's probably a good time to up my workout regime…or at least loosen a few notches in my belt! The holiday season isn't quite the holiday season without indulging in a sweet treat or two. I'm sure you have your family favorites…but how about adding a few of these to your arsenal?
December 12th from It's Always Autumn
Everyone is always "in" when it comes to a cup of hot chocolate. A candy corn makes the nose and pretzels make the arms and legs. Use melted chocolate, or icing for the features.
December 13th from One Little Project
These brownies are as easy as whipping up your favorite recipe, cutting it into a triangle, and decking it out with all things Christmas tree.
December 14th from Frugal Coupon Living
Pretzels are one of my favorite items to snack on..these treats are everything that I love, all in one! What a perfect mixture of salty, sweet, and slightly crunchy!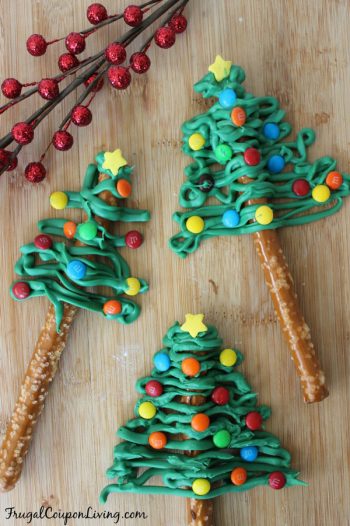 December 16th from Bombshell Bling
Ho Hos were one of my favorite treats growing up. I loved when my Mom snuck one in my lunch box! I'm planning to instill that same love in my kids, but I think I'm going to dress them up a little first!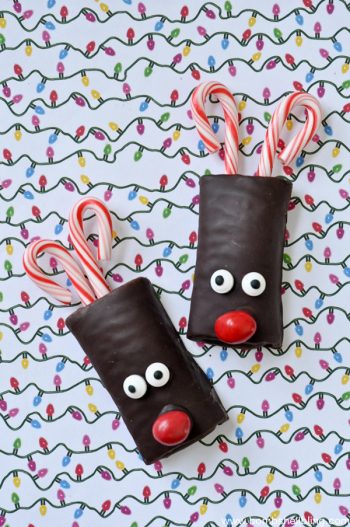 December 17th from I Heart Naptime
A half bar of Hershey's chocolate make for an adorable "chimney" for Santa to get stuck in! Of course, I think I'd rather use Red Vines for the legs…
December 18th from It's Always Autumn
You'll surprise a few of your guests when they discover that these are BROWNIE filled.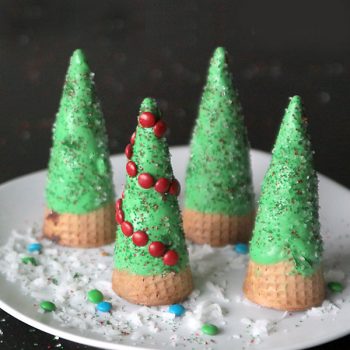 December 19th from Smart School House
Looking for a healthier option? You can't go wrong with a strawberry themed snack! Fill with frosting or whipped cream.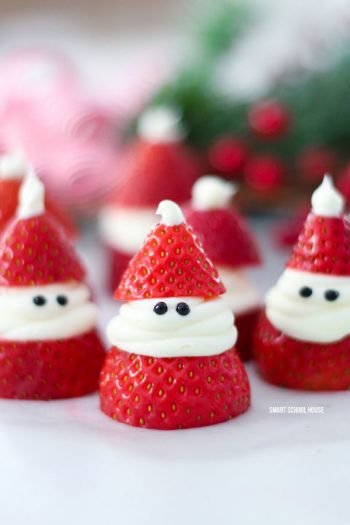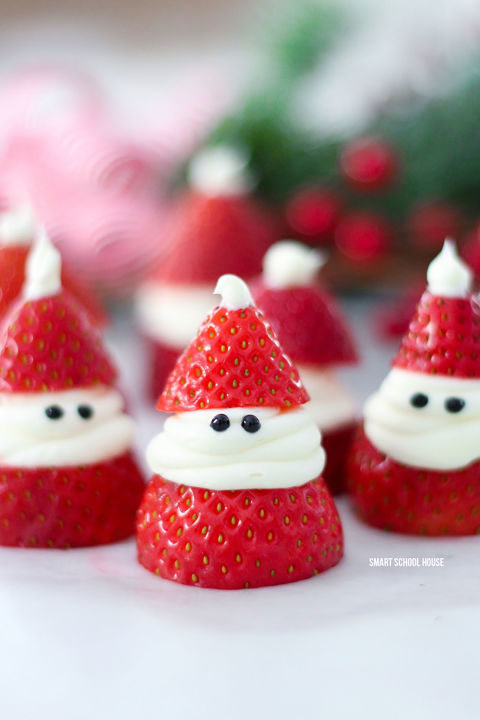 December 20th from Just a Taste
Cupcakes are the perfect dessert for a party or other holiday event. I've always felt that you have so many more options when you scale down your cake…the best part of these is definitely the cream cheese frosting.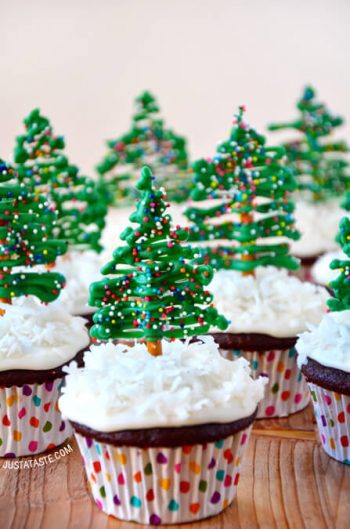 December 21st from Land O Lakes
Oh, no! These snowmen weren't prepared for a warm winter day! They got caught melting!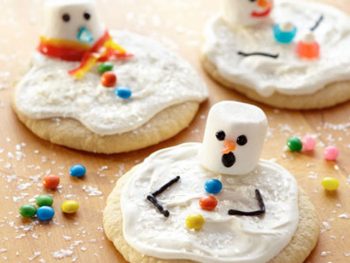 December 22nd from Plain Chicken 
Because regular muddy buddies aren't quite good enough, these ones are Christmas themed.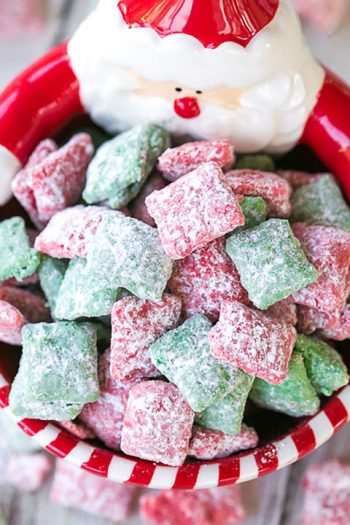 December 23rd Bake At 350
You can't go wrong with a classic sugar cookie, and the tiny decals make these look even more special!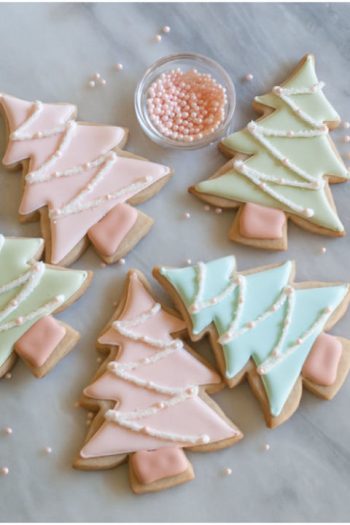 December 24th from Cooking Classy
Melt chocolate kisses on square pretzels. Before they melt, stick holiday covered M&Ms into the chocolate.