It's almost canning season! Which means it's almost time to eat fruit in my favorite form. There's nothing better than some homemade jam made from fresh fruit spread on a crusty piece of warm bread. I love jams, and I especially love trying new jams! I've gathered together some tried and true favorite recipes, as well as some new ideas for making the perfect jam.

1. Flour On My Face posted a recipe for Pear Vanilla Jam. This isn't your typical jam, but it's amazing on warm bread and lovely in the autumn. It has a rich flavor that is so comforting and homey.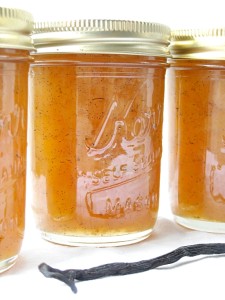 2. Natasha's Kitchen posted a recipe for Plum Jam and it's so easy! You don't have to peel anything, and you don't have to use pectin! This would be a great jam from breakfast foods like crepes and pancakes.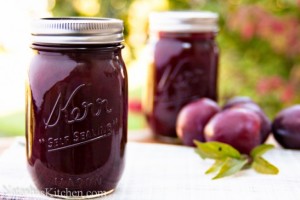 3. The only ingredients you need for this yummy Homemade Apricot Jam are apricots, sugar, and lemon juice. Without pectin the jam will be thinner, rather than thicker, but if you ask me it's totally worth it. Thanks for the awesome recipe, The Idea Room!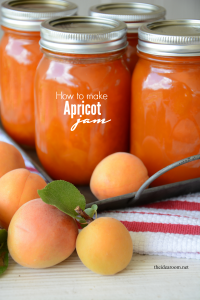 4. Lexi's Clean Kitchen posted a recipe for Easy Blueberry Jam which would be a great food to add to your diet. Blueberries are an excellent source of Vitamin C, and they are very high in antioxidants. Plus, this is a healthy food your kids will love!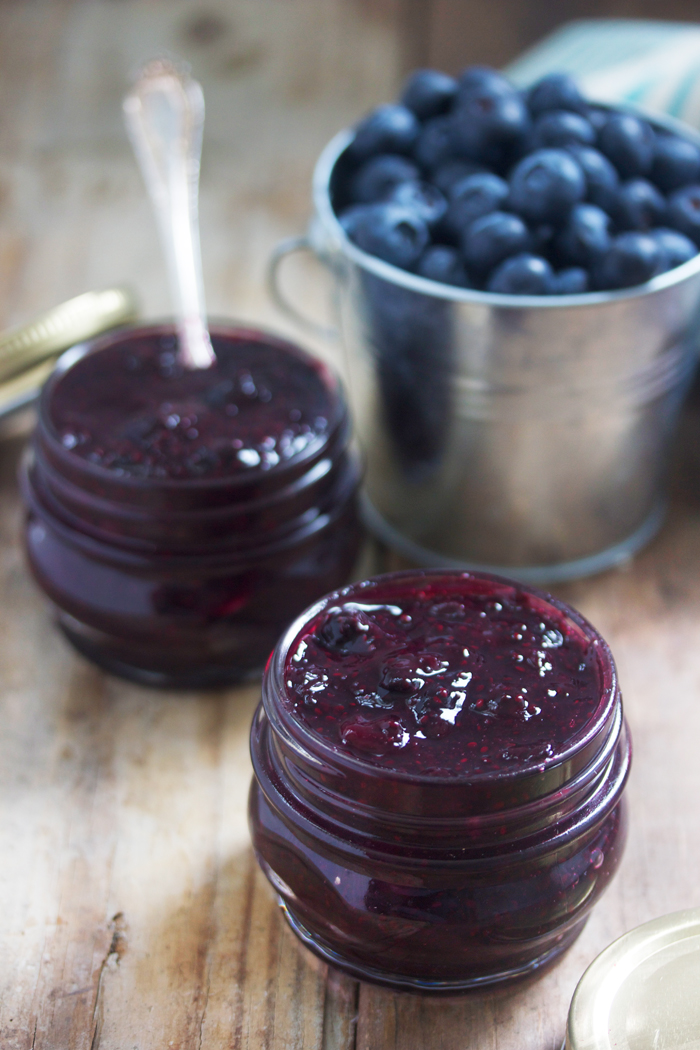 5. My Frugal Adventures posted a recipe for 10 Minute Blackberry Jam that is super simple to make and just a joy to eat. This recipe makes quite a bit of jam, but you can change the measurements to fit your needs. This jam will last for a few weeks–plenty of time to eat it all up!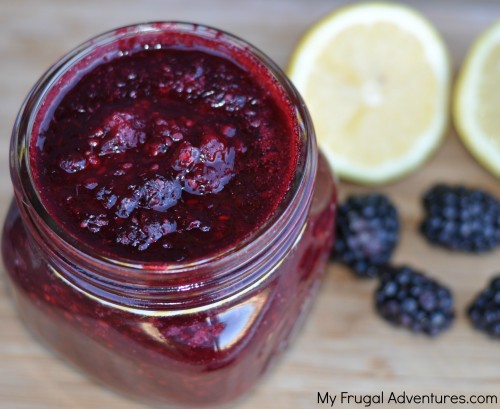 6. A Sweet Pea Chef posted a recipe for amazingly delicious Fresh Peach Jam. This is a simple recipe, but it won't disappoint. One tip for making peach jam is to pick the uglier peaches. They may be less expensive, but they taste just as good!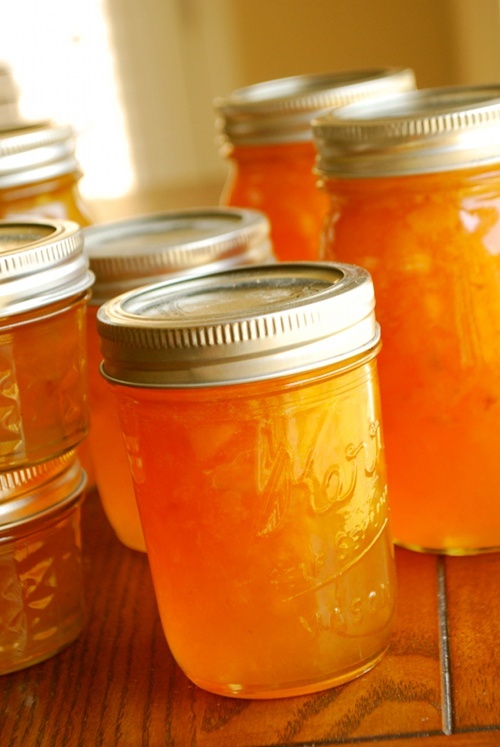 7. A Family Feast posted a recipe for Christmas Jam. Though it's great during the holidays, you can definitely eat this delicious jam all year round. It's main ingredients are strawberries and cranberries.
8. If you're just looking for a basic Strawberry Jam recipe, I've found just the one for you! This recipe from KitchMe requires only 3 ingredients, and it takes less than an hour to make. It's great atop cookies, breads, or muffins!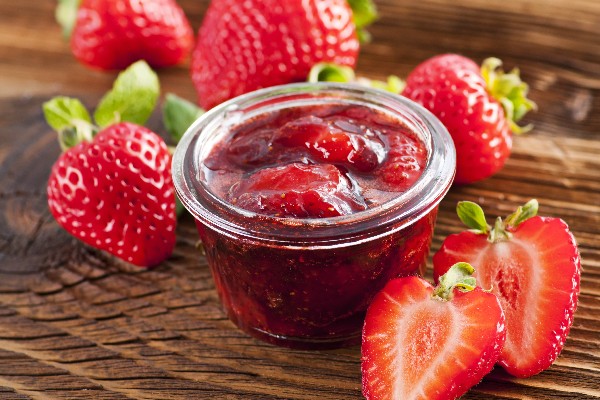 9. A Latte with Ott, A posted an unusual recipe that I'm really excited to try out. This Carmel Apple Jam gets its delicious taste from 2 cups of brown sugar and some delicious seasonings. This would be a perfect way to remember the tastes of autumn all year long!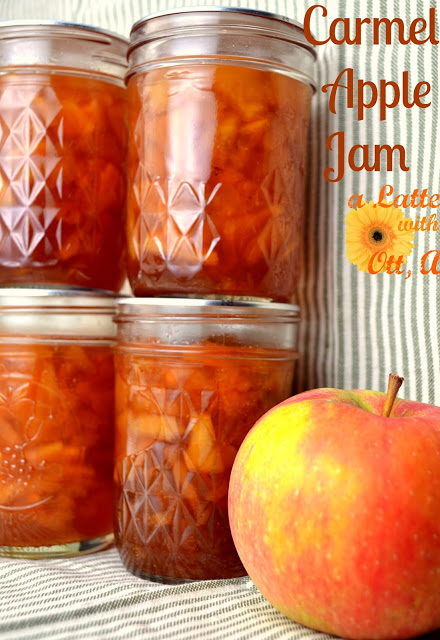 10. One Good Thing by Jillee posted a recipe for Simple Lemon Jam. Though lemons and jam usually don't mix, this recipe would be perfect paired with sweet cookies and tea. It's a bit more tart than your typical jam, so look out!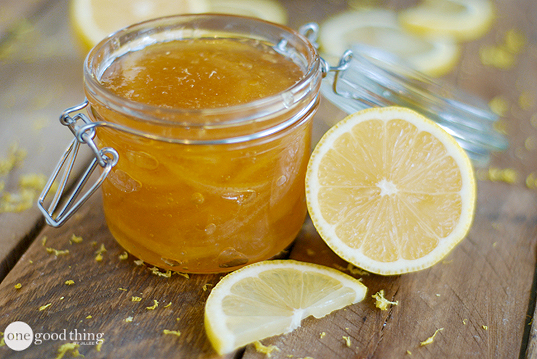 11. Wicked Good Kitchen came up with a genius idea for jam: Carrot Cake Jam! I love carrot cake so much; I can't even imagine how great it would be as a jam! The main ingredient in this jam is carrots, but with the additional seasonings, this is anything but carrot-y!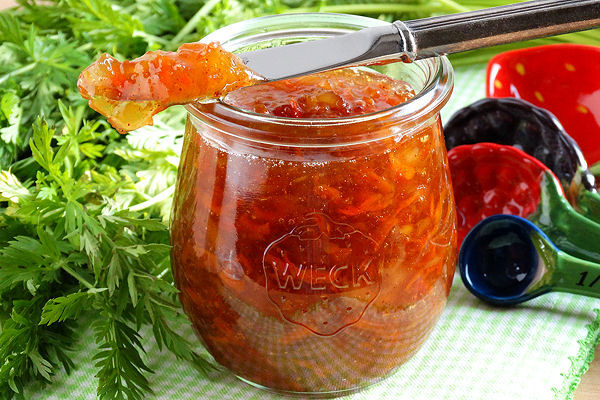 12. The Cottage Mama posted a recipe for Slow Cooker Strawberry Rhubarb Jam. Slow cookers are seriously one of the best kitchen inventions. Start this jam out in the slow cooker in the morning, and in just a few hours your house will be filled with its enticing scent.