Changing up you window treatments is a great way to spruce up a space. Window treatments can change the feel of a room quickly and inexpensively. So if you feel like you need a change, maybe the first thing to update is your windows! Here are some ideas to help you get started.

HGTV suggests painting a simple stripe on linen curtains to add a punch of color. These cafe curtains are perfect for a small kitchen window to let in lots of light while still maintaining privacy.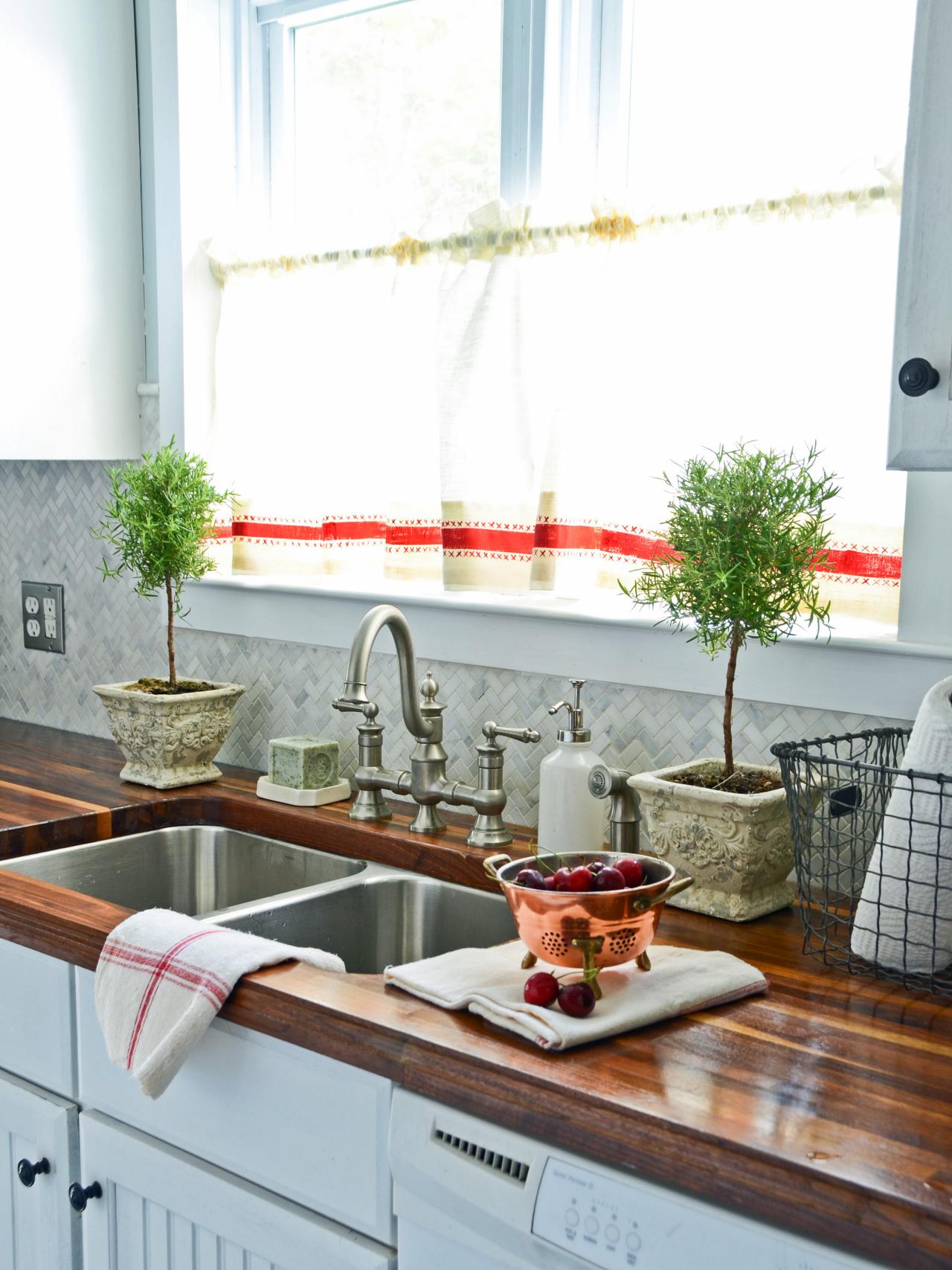 If you've got a tricky dormer window that you want to update, you should check out this idea from Home Talk. It's so cute and really easy to install. No more boring dormer windows!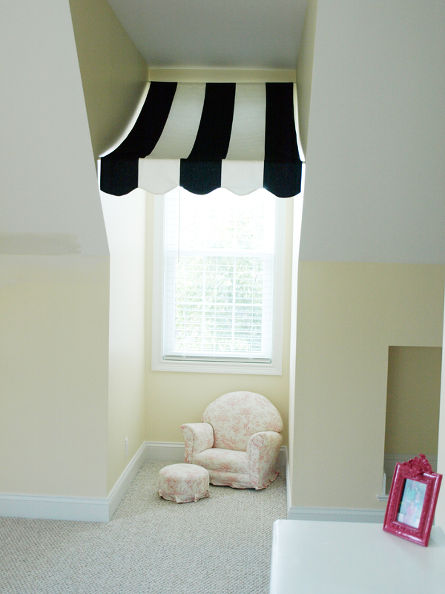 For a rustic chic look, try sewing lace doilies onto the edge of your curtains. I love this example from Design of Furniture. The lace adds a subtly romantic feel to the space.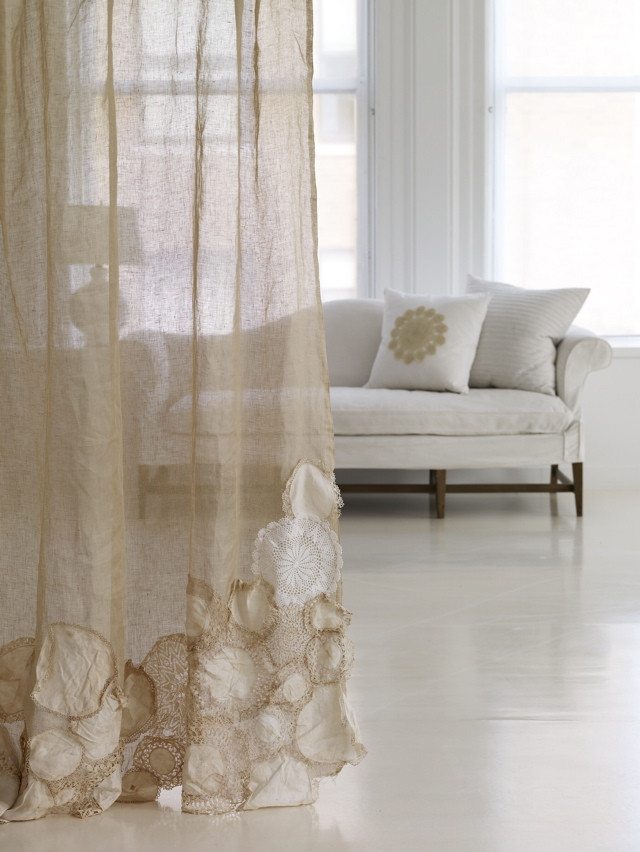 If you want to represent your favorite schools or teams, you could hang pendants in the window. This is a cute way to add personality to a space and super easy! Thanks for the idea, HGTV.
Curbly posted instructions for making this gorgeous upholstered cornice box for a window. This window treatment looks so expensive, but it's not that hard to do it yourself! This could be a great option for any space!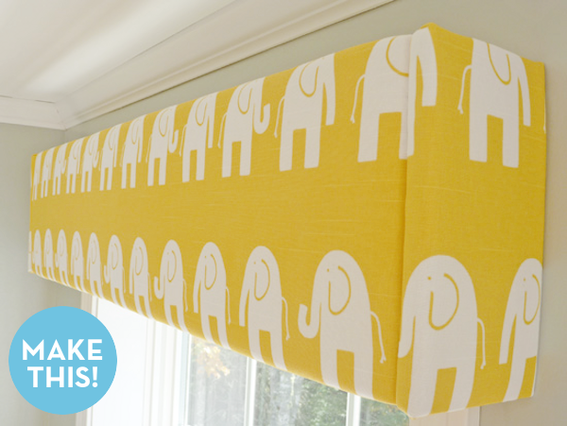 We up-cycled a map into a lovely window treatment. This is quite a statement piece! It's colorful and interesting while still letting lots of light in. What a winner!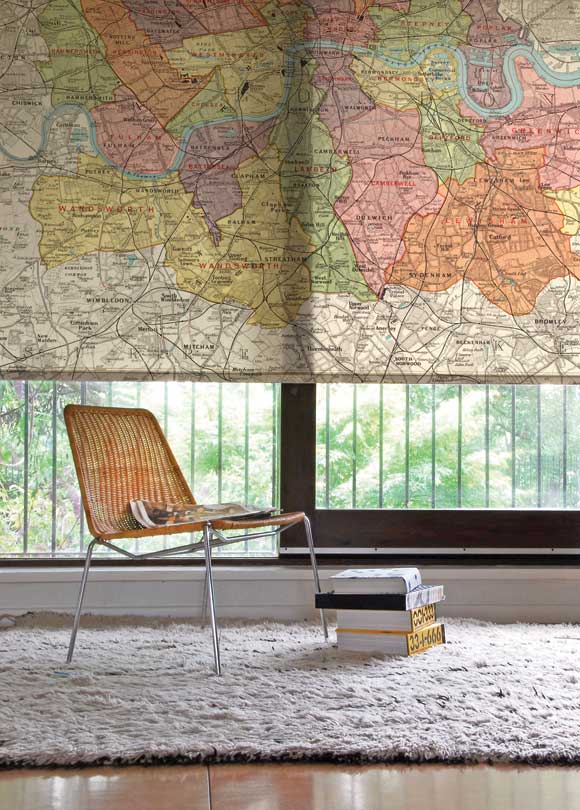 HGTV turned pink bed sheets into a frilly window treatment perfect for a little girl's room. This is an easy way to add color to a room, and if you have sheets laying around, this would be super inexpensive!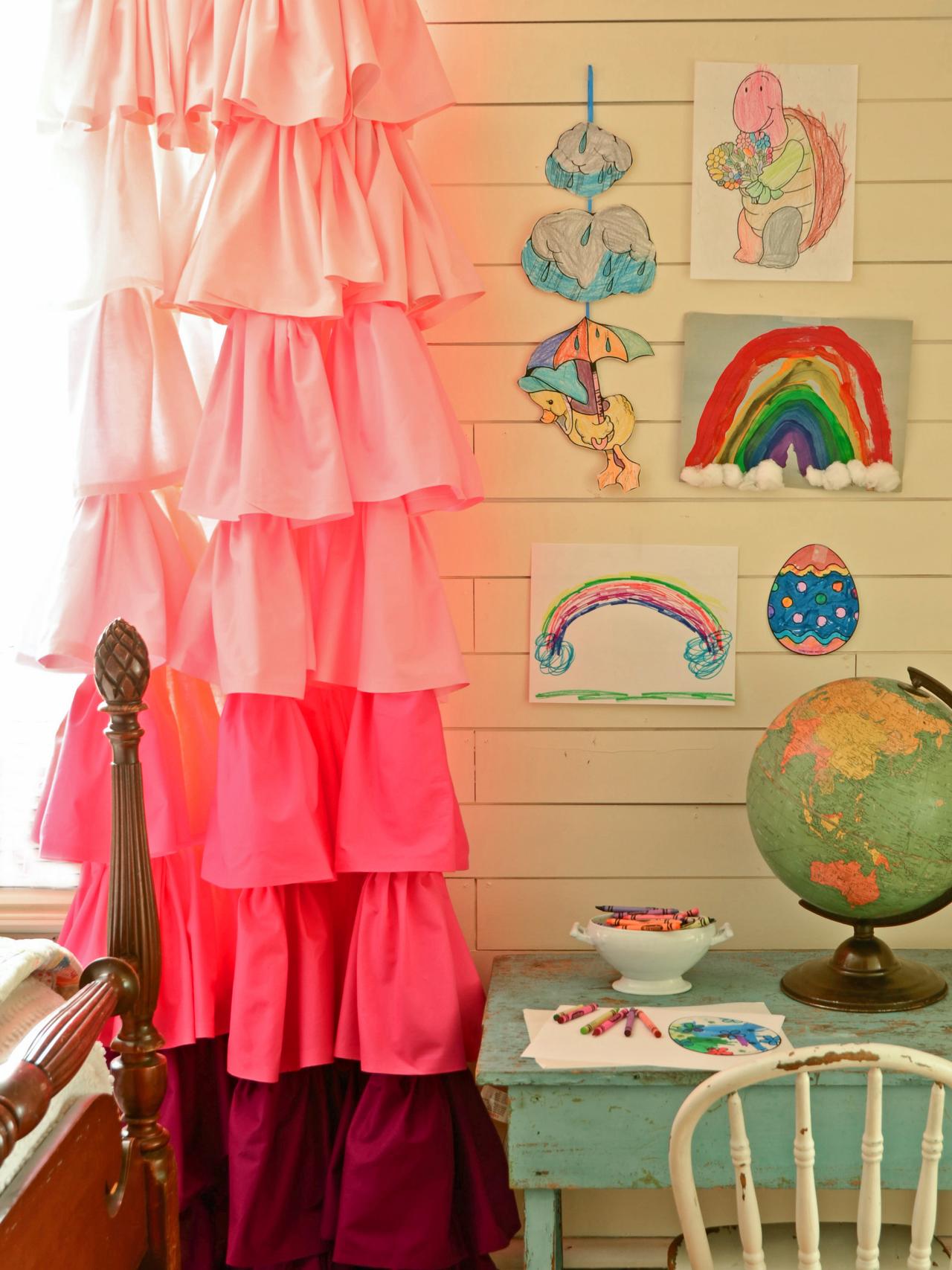 Centsational Girl turned crown moulding into a cornice box for this gorgeous window treatment. I love how simple and understated the project turned out! With light and airy curtains framing the window, this is a beautiful option for any window.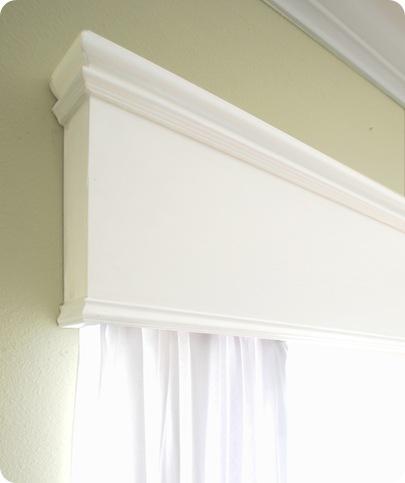 If you want something really different for your window treatment, and you're not worried about privacy, you might want to try this idea from It All Started With Paint. Instead of fabric covering the windows, they used plants in mason jars!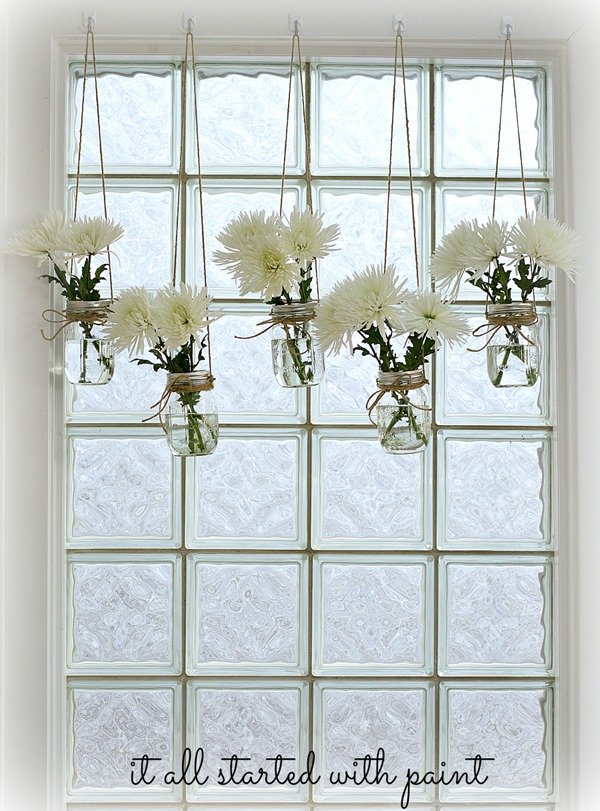 If you want to update your windows in under an hour, try tying strips of fabric to a window rod. I love this example from HGTV–it's so airy and fresh!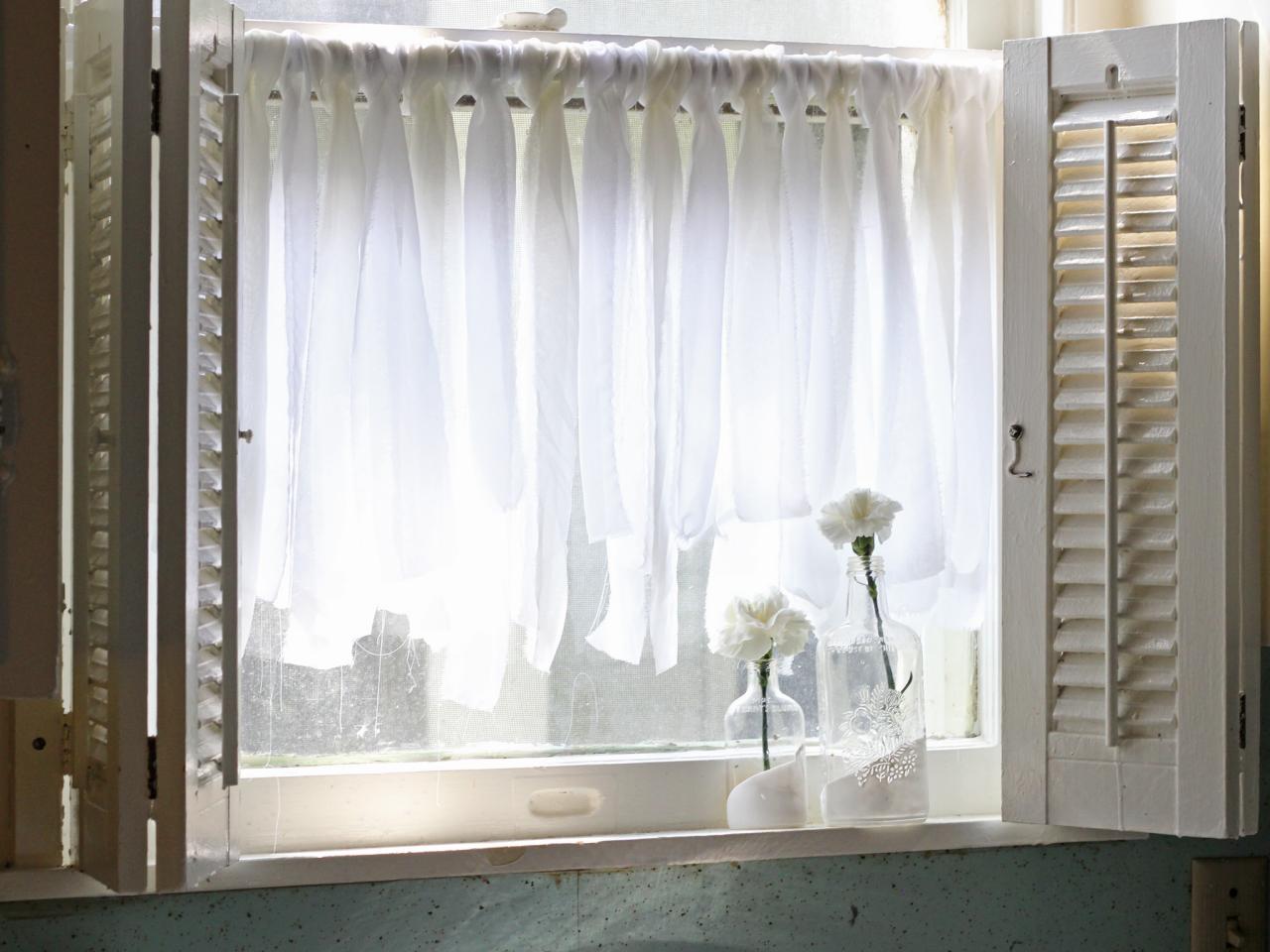 Interior Design Article posted this adorable nautical window treatment. This would be so easy to replicate in your own home. All you need is some rope to tie the curtains up with! Love it!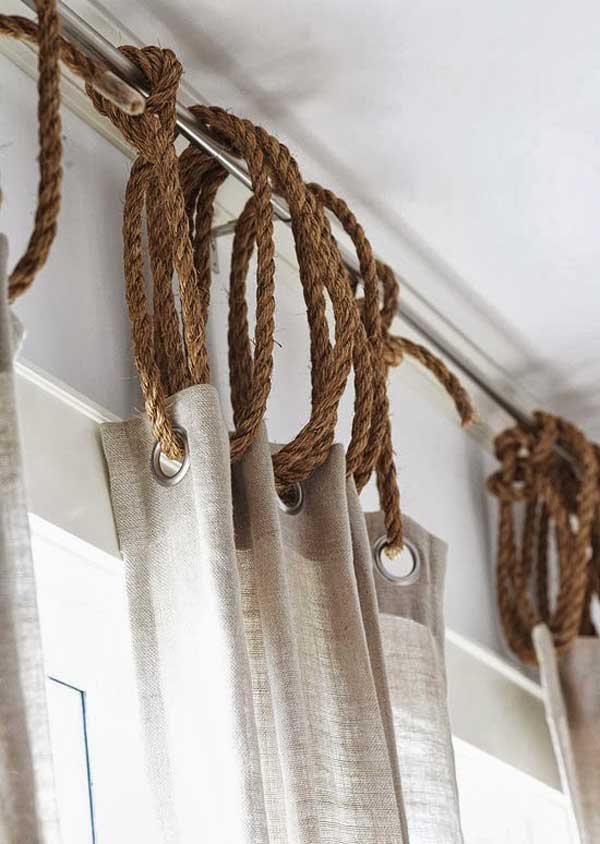 Even if you don't want to update your curtains, you could update the curtain rod! I love this creative idea for a curtain rod from Country Living. You could use a paddle, a baseball bat, or even a piece of drift wood!