How many times have you been tempted to throw something away because it wasn't useful to you anymore? I know that I'm guilty of this almost daily! Instead of tossing that old dining room chair, those unused paint stirrer sticks, or fabric scraps that have been stored in your craft room since FOREVER, here's a way to give them new life!
If you don't have an extra mason jar in your craft supply arsenal, you can get them for cheap here! Purchase a soap pump and measure it to fit in the lid of an old mason jar. Tutorial via Country Living.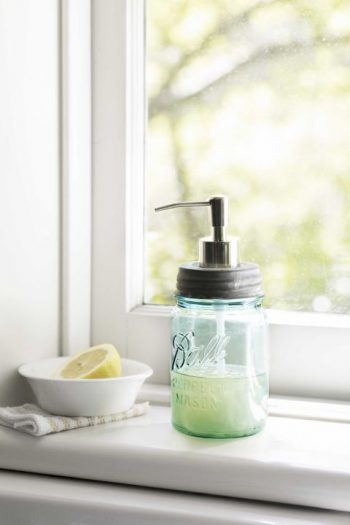 If you have a few old linen sacks that you're dying to repurpose, try this embroidery craft! This project is a little more complicated than some of the other ones featured, but it's worth the work! Plus, your old flour sacks would love to be repurposed as wall art! 😉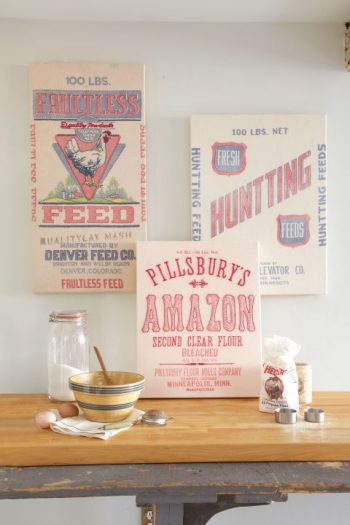 Don't toss out the paper in your shredder! Use it as a paper mache tool instead! Use an existing bowl as the mold for your DIY project, and paint it to match your DIY dreams!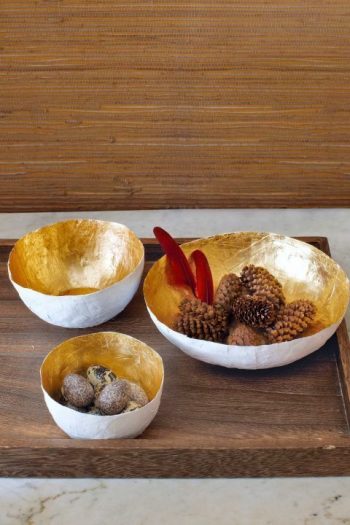 Any avid DIYer probably has a stash of unused paint brushes hiding in some craft room drawer. I know that I definitely do! Instead of hiding them in an unused drawer, upcycle them into a totally fab DIY vase.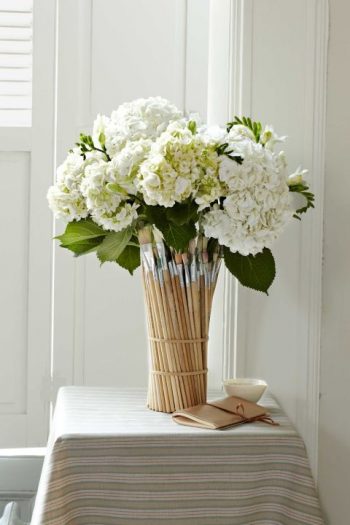 I don't have a ton of these laying around my house..but I'm tempted to hit my local Home Depot and take all of their old ones off their hands! Who would have thought that old paint stirrer sticks could be transformed into a light fixture as stunning as this?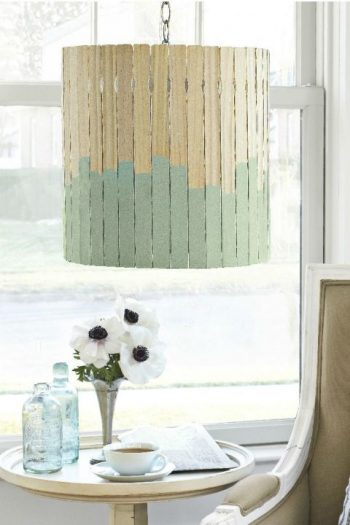 Don't send all of those trimmed tree branches to the shredder! At least, not yet! Break off a few smaller pieces and wrap them in embroidery floss. This DIY from Home Made Ginger is so easy that you could even have your kids help you with it, I know I will!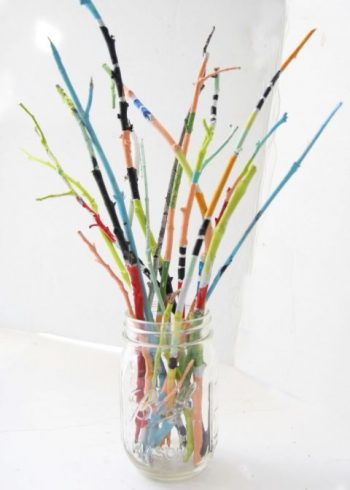 Head to your local Lowe's (or hey, even take a look inside your junk drawer, I did!) for a few paint chips samples in your favorite seasonal colors. Line a clear glass vase with the tones you've chosen, and use it as a chic DIY centerpiece!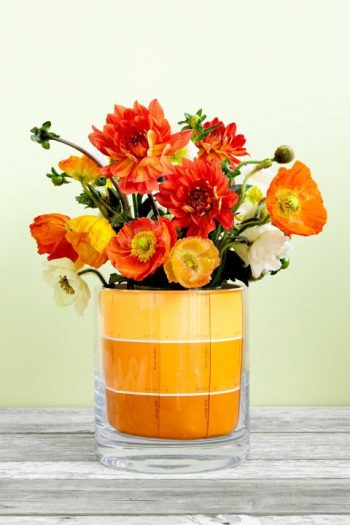 Don't even think about tossing out that chair hiding out in your attic! Even if it's stained, make it even "more" stained with a splatter or two of bleach. Make sure that you tackle this DIY outdoors!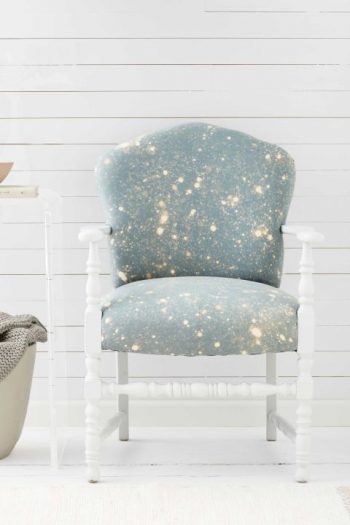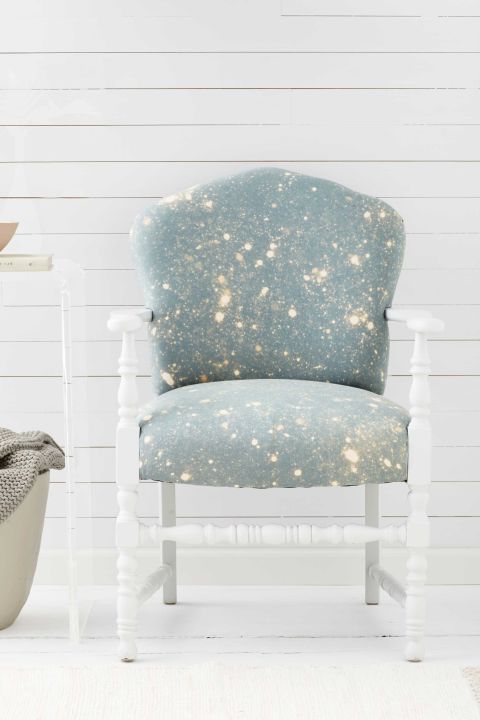 Looking for a more masculine curtain tie back? Try a snap hook instead! Find the DIY here.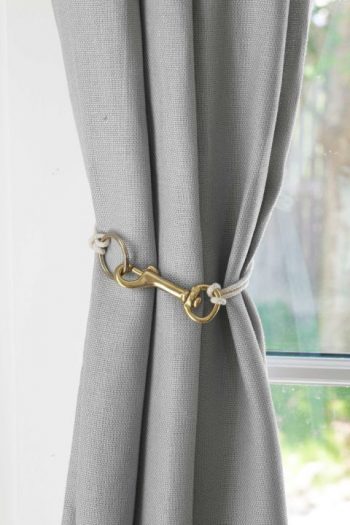 I'm not exactly an avid sewer, but I do have my fair share of fabric scraps, so I can't imagine how many you avid sewers actually do have! Put your scraps to good use by creating a quilt like wall hanging. If you love the look of a quilt, but don't have the time to make a quilt, I think this DIY project would be perfect for you!
Life Hack: Don't have any fabric scraps? You can use colored paper scraps instead!