There's nothing nicer than pampering yourself with some homemade beauty products! I especially love using sugar scrubs to exfoliate and moisturize my skin. Sugar scrubs feel amazing and they smell so yummy! I've found some of the very best recipes so you can make your very own sugar scrubs. Make sure to make a large batch–all your friends are going to want some too!

1. Raspberry Lemon Sugar Scrub
Jessica at Bespangled Jewelry posted the recipe for this scrumptious sugar scrub. It reminds me of sipping lemonade by the pool. You can't get more relaxing than that! This scrub would be perfect for a summery spa day.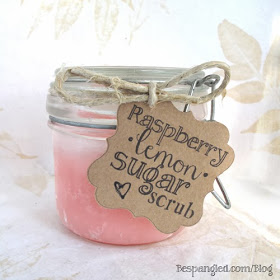 2. Lemon Sugar Scrub
Gabby from Living Well Spending Less put together a tutorial for a simple lemon sugar scrub. With just a few ingredients, you can have a nourishing scrub that smells lovely. You only need coconut oil, lemon oil, and sugar–it's so easy!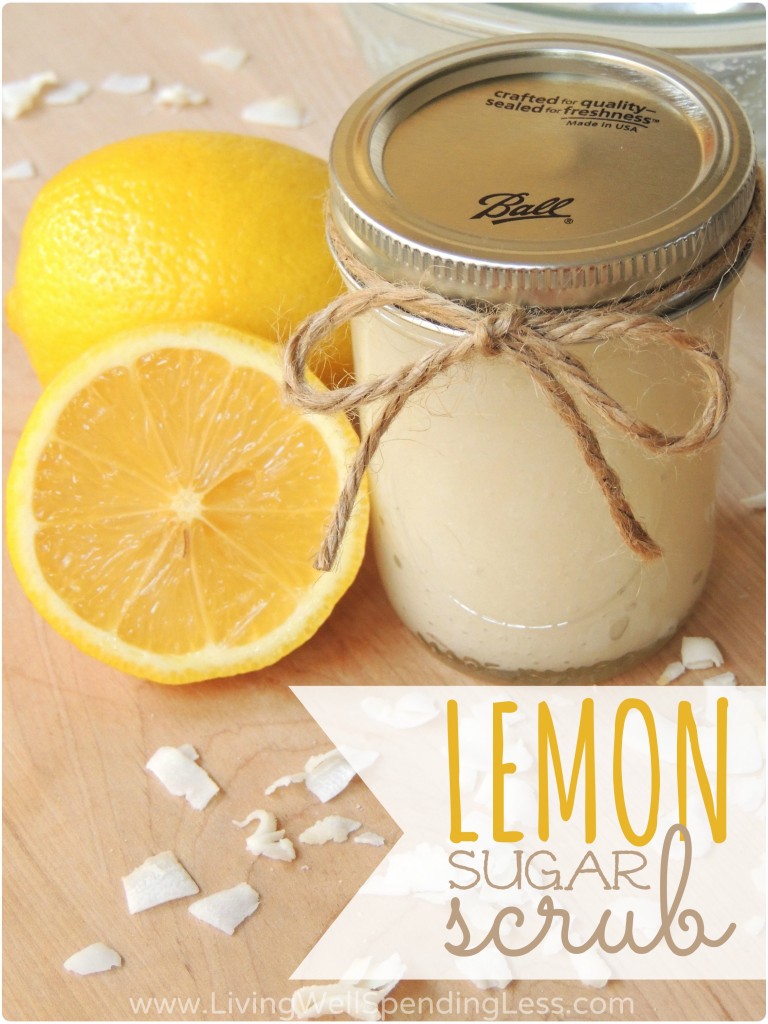 3. Lemon Honey Sugar Scrub
Lindsey at Homemade Mommy invented a sugar scrub that is truly calming and soothing. The lavender and lemon in this scrub are the perfect combination of scents. The honey in this recipe will help moisturize, and the rosemary will exfoliate. You'll love this scrub.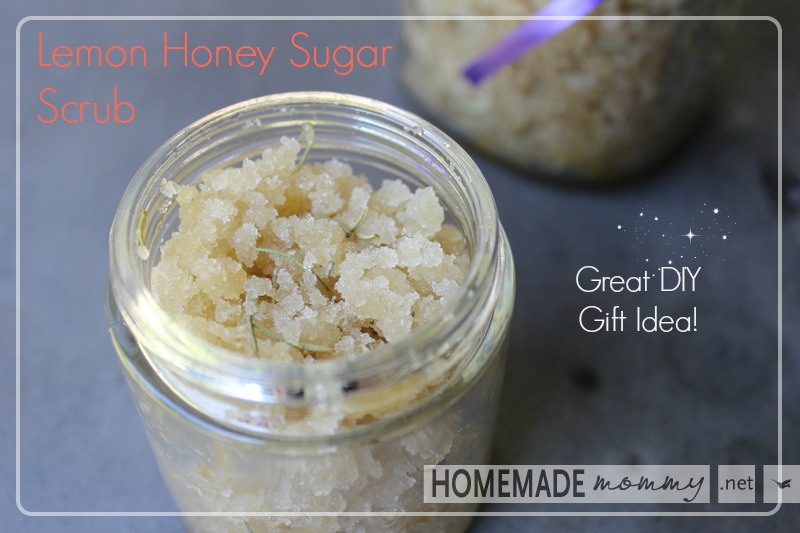 4. Mint Sugar Scrub 
Liz from Love Grows Wild made a yummy mint sugar scrub that is so refreshing and perfecting for pampering. This would be such a good Christmas gift, but I love mint so much, I would give this scrub out all year long! I also love Liz's packaging–the doilies and string are so adorable!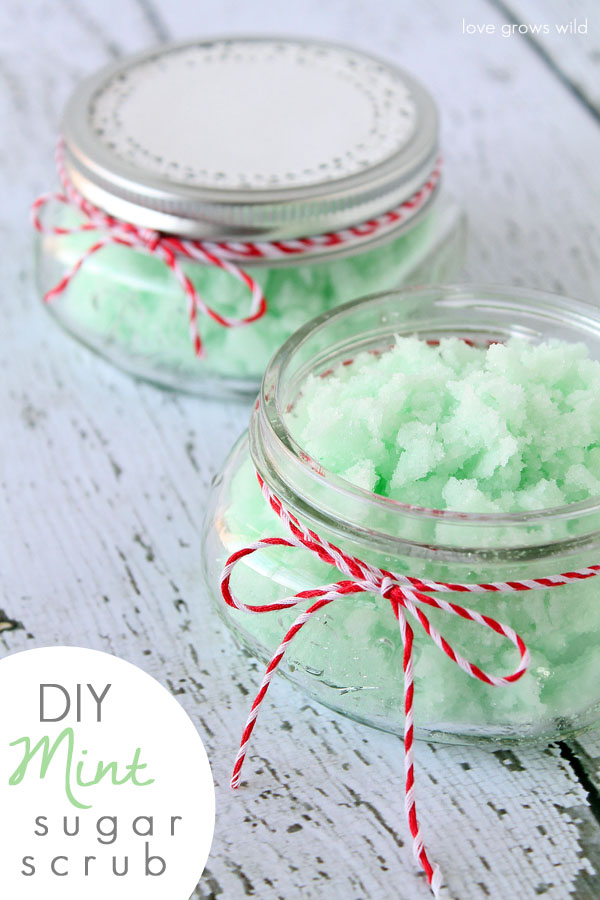 5. Apple Cinnamon Sugar Scrub 
Simply Shellie made a delicious apple cinnamon sugar scrub which would be an awesome present for the teachers in your life! This is such a good combination of smells–it will remind you of apple pie. I can't wait to make a few jars of this scrub!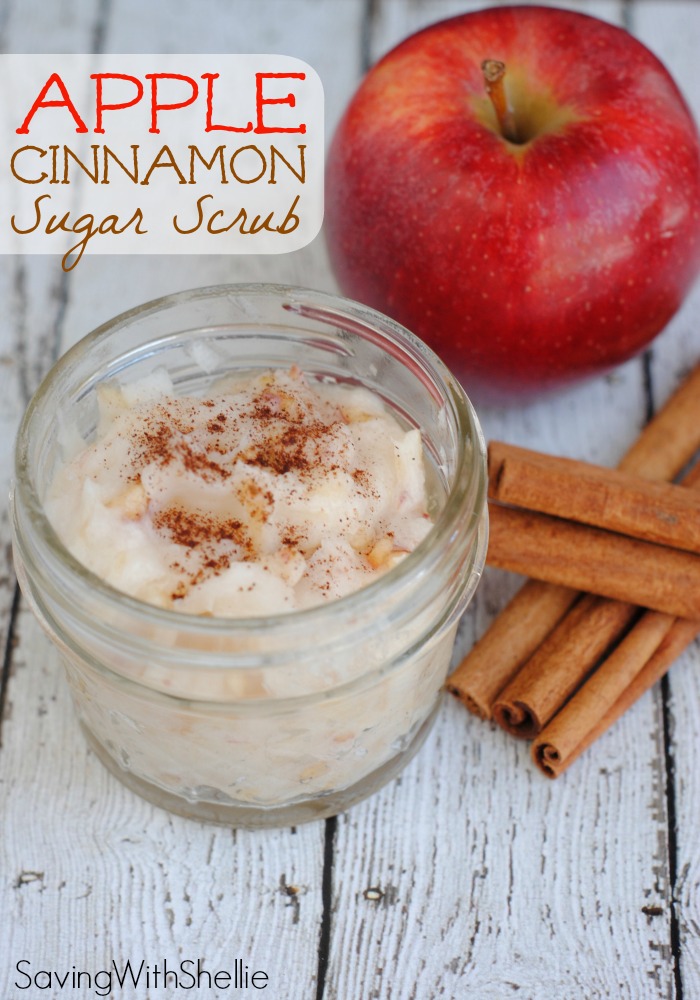 6. Cinnamon & Vanilla Sugar Scrub
Amy from The Idea Room made this lovely sugar scrub that basically smells like a snicker-doodle! The texture of this scrub is coarser, and the effect on your skin is amazing. The exfoliation will help your skin glow! Amy even posted a download for her darling tag, so make a bunch and give some to your friends!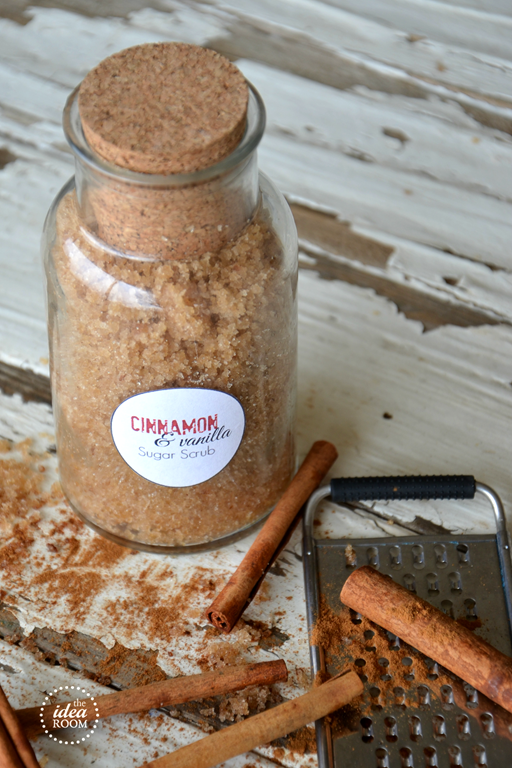 7. Snow Cone Sugar Scrub
Tonia from The Gunny Sack posted a creative recipe for a snow cone sugar scrub! I love this idea and it would be so easy to pull off. Just pick a couple flavors like watermelon, lime, and raspberry, add food color to match the scents, and you've got a perfect snow cone for pampering yourself!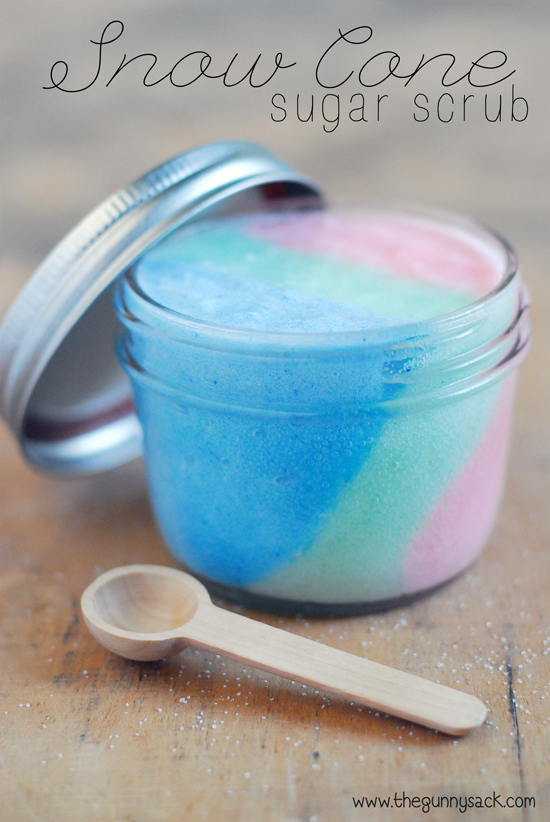 8. Strawberry Sugar Scrub
 Tonia from The Gunny Sack made this sugar scrub is made with freeze dried strawberries and coconut oil. It will feel amazing on your skin, and it will smell amazing as well. I love the deep pink color of this scrub so much, I want to give this as a gift to all my friends! How pretty!
9. Chocolate Sugar Scrub
Amy from The Idea Room made a sugar scrub using my very favorite ingredient–chocolate. This scrub looks and smells so good, I want to eat it! To make this scrub even more exciting, you could add orange, mint, or cinnamon oil to spice it up!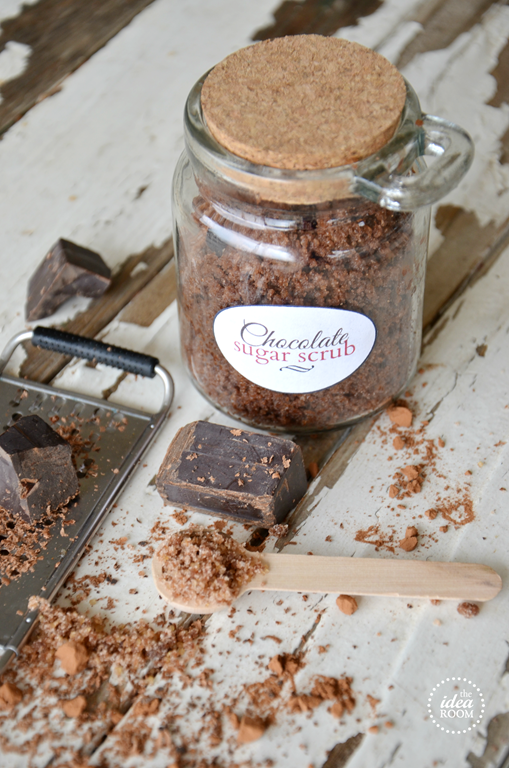 10. Vanilla Pumpkin Sugar Scrub
Emily at Smart School House created a recipe for the perfect autumn sugar scrub. This vanilla pumpkin scrub would be a perfect housewarming gift during the holidays. It's hard to beat a pumpkin + vanilla combo. Your friends will love you!