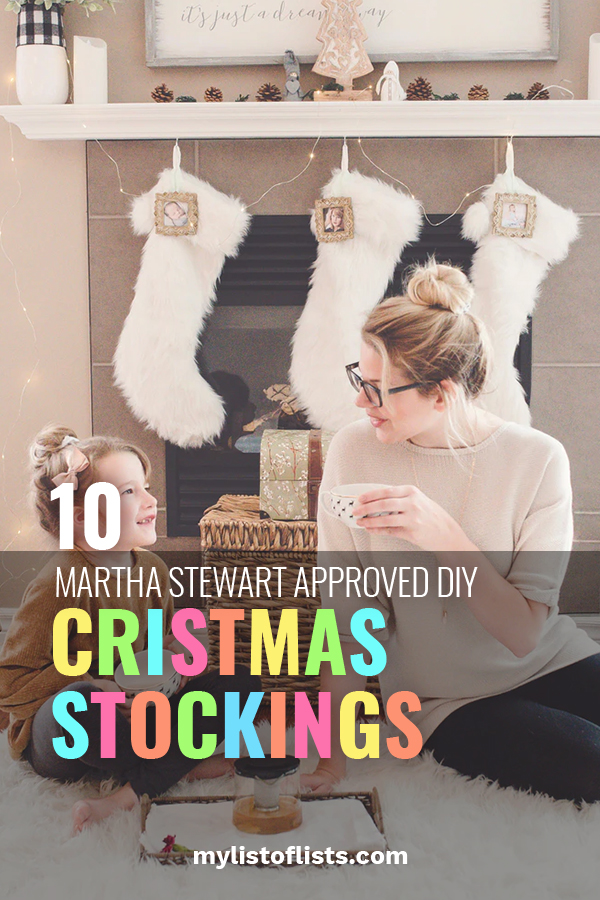 No holiday is complete without Christmas stockings, and well…a little touch of Martha Stewart's seasonal spirit. If you've had the same stockings for as long as you can remember, and if you're desperate for a little more holiday pizzaz; don't go anywhere! Martha Stewart's holiday stockings are perfect!
Are you a talented knitter? Use your knitting needles to DIY your way to  brand-new holiday mantelpiece decor. Plus, think of all the goodies you could stuff inside of these!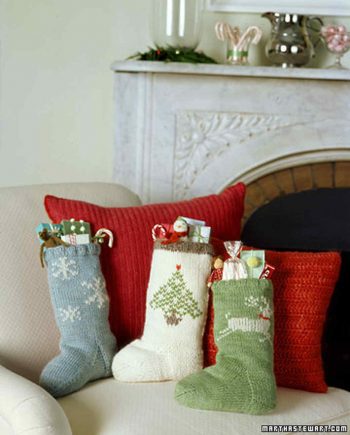 The best part of these stockings is that they look like melted icicles! Now you can "walk in a winter wonderland" right in your own living room. This project is even easier if you have access to a knitting machine. Tutorial at Martha Stewart.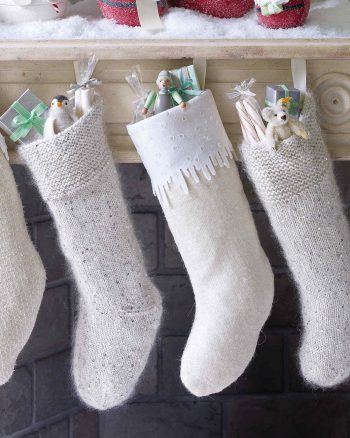 You'll need to pick up a set of crafting scissors, and a TON of felt to complete this fashionable DIY project. If you have kiddos that love to decorate their rooms for Christmas, this is the perfect project for the end of their bed. From Martha Stewart.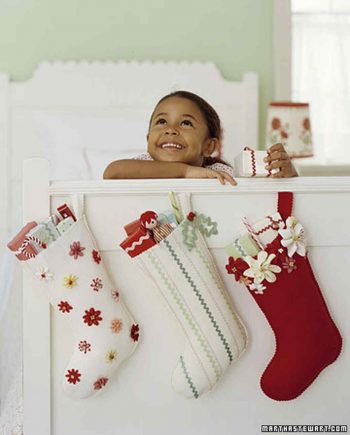 The best way to adorn any Christmas tree is to outfit it with tiny felt stockings. As an additional holiday decor idea, you could create a garland out of your leftover stockings. The best part? Each one of these stockings is labeled as an advent calendar. Sweet treats for all 24 days of Christmas!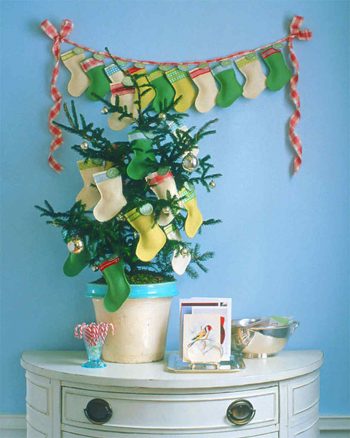 No one would guess that these stockings were made from old pieces of felt! They're simply too beautiful! Adorn your felt stockings with tiny bells, and cut-out patterns. Before cutting out your design on the felt, make sure you practice it on a scrap of fabric!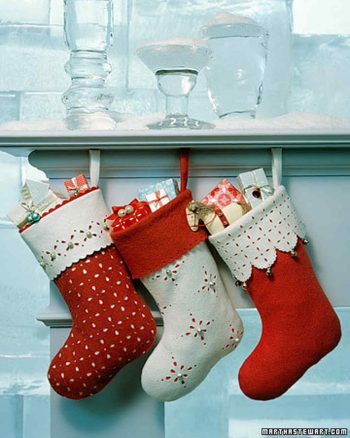 Chocolate advent calendars bought at the store are kind of well…subpar. If you are looking to give your kids another reason (other than that seriously gross chocolate) to be excited for the holidays, make them an advent calendar instead! This one from Martha Stewart takes mis-matched socks and makes them incredibly festive! Hang across your fireplace for an easy DIY garland.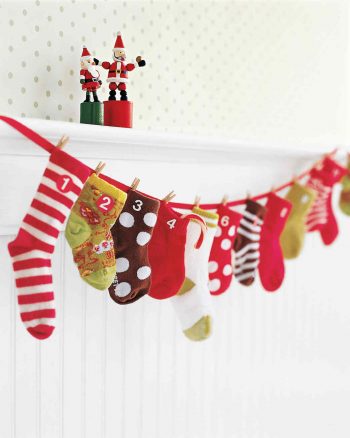 Old socks strung together make the perfect holiday statement. Embroider the letters of your childs name and string them together across your mantlepiece, or on a few chairs. You can't go wrong with this project! 
Are you a lover of all things rustic home? Why not make yourself a burlap stocking? Sew some embellishments on your creation and sit back as guests "ooh and ahh." The striping on the cuffs of this stocking are to die for! Learn how add a tassle accessory over at Crafted Passion.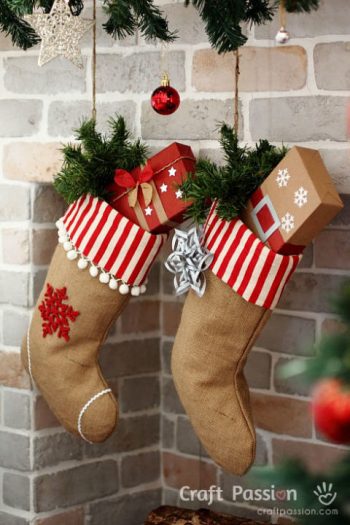 If you love the coast..bring it into your home this holiday season with this DIY from Lucy Design Online!  You'll need a steady hand to sew the details on these stockings, but any seasoned DIYer could definitely handle it!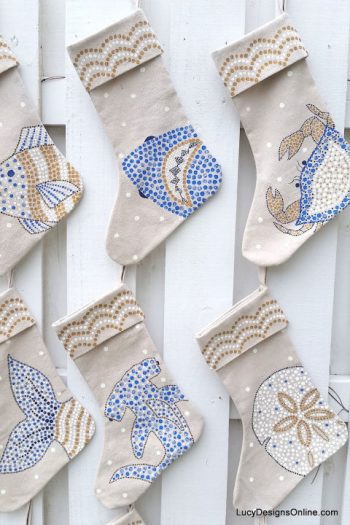 If personalizing your stockings with the names of your family members isn't enough for you…give each member of the family a specialized quilt patterned stocking! Tip: This project is complex. So only begin it if you are a skilled sewer! From Simplify: Merry.