Tulips Umbrella Wreath
April showers bring May flowers!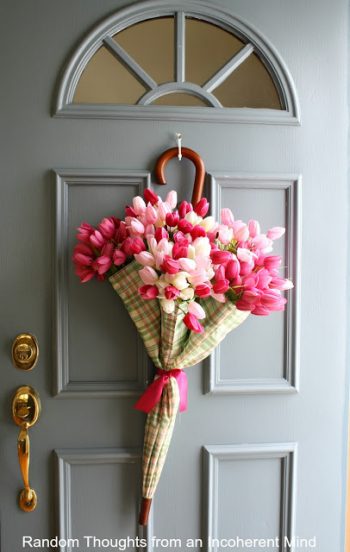 Begonia, Hydrangea & Rose Spring Wreath
The perfect accent to a front door or porch lacking color! Isn't this a beautiful contrast?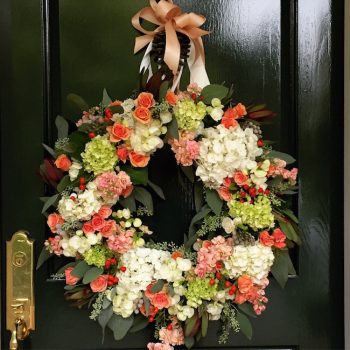 Easter Egg Basket Wreath
Lets just hope a bird doesn't decide to lay her eggs on your front porch!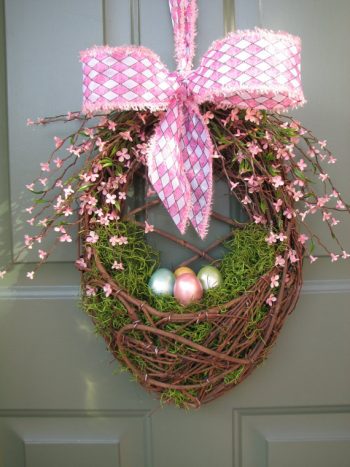 Easter Chicks Wreath
Hooray! The chicks have hatched at your front door!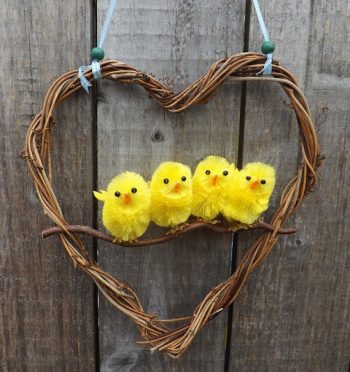 Easter Wreath
A soft pink coincides perfectly with a stick wreath.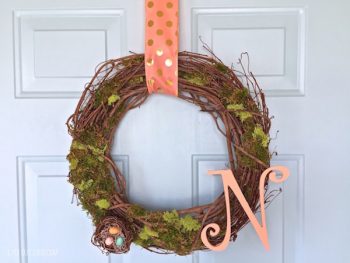 Eucalyptus Monogram Wreath
The funnest thing about this wreath is that it'll grow in full by summer!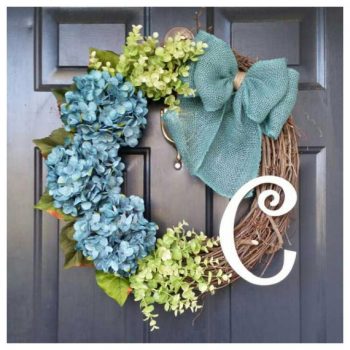 Floral Wreath
Floral wreaths are as timeless as your grandmother's couch.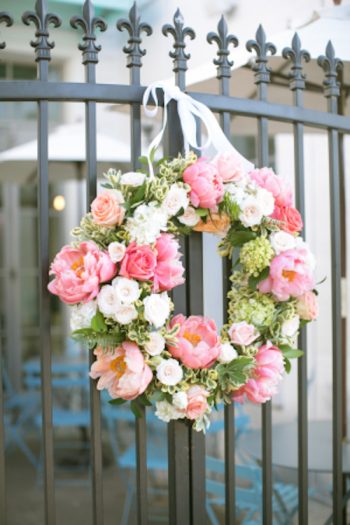 Gerber Daisy Wreath
Daisies are perfect for those lazy spring Sunday mornings.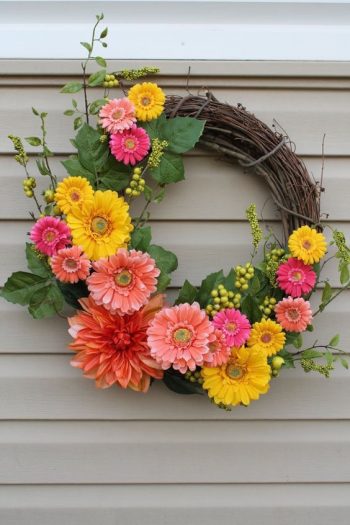 Floral Monogram Wreath
If you're feeling extra motivated, you could spell out "No Soliciting" in flowers.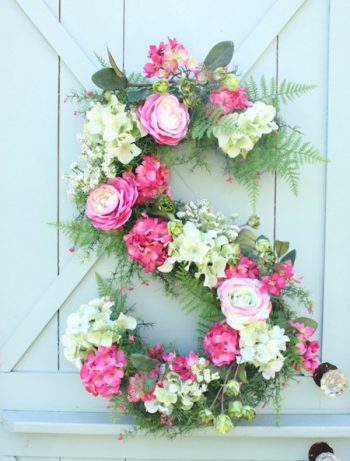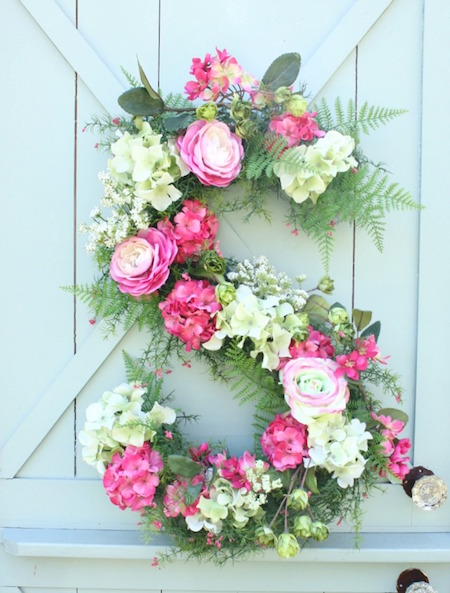 Pastel Easter Egg Wreath
This is a great craft night idea for April, the eggs can be any color you choose!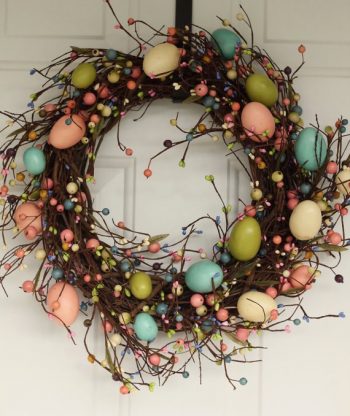 Hydrangea Wreath
If it hasn't already, this one is sure to grow on you.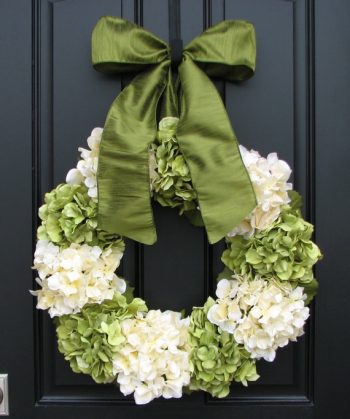 Spring Peppergrass Wreath
A simple and easy idea that will look refreshing all spring long.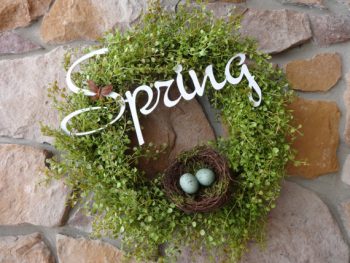 Tulips in a Metal Planter
Tulips are the unofficial/official flower of spring!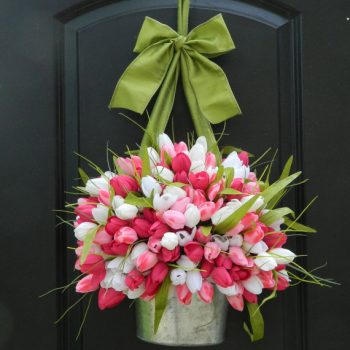 Rustic Watering Can
This one definitely gives off that, "You've arrived safely at Grandma's house" feel. Welcome home!