Decorating is so fun, but sometimes it's easy to go overboard. Too much decorating, or the wrong kind of decorating, can make your house look more like a monster than a model home. I've gathered some tips & ticks to help fix decorating mistakes that make your house look messy. If you follow these pieces of advice, your house will look lovely without looking overwhelming. Good Luck!

Refinery 29 recommends keeping your furniture away from the walls. If all of your furniture is up against the walls, the space will look cluttered and messy. It's much better to evenly space the furniture in your room.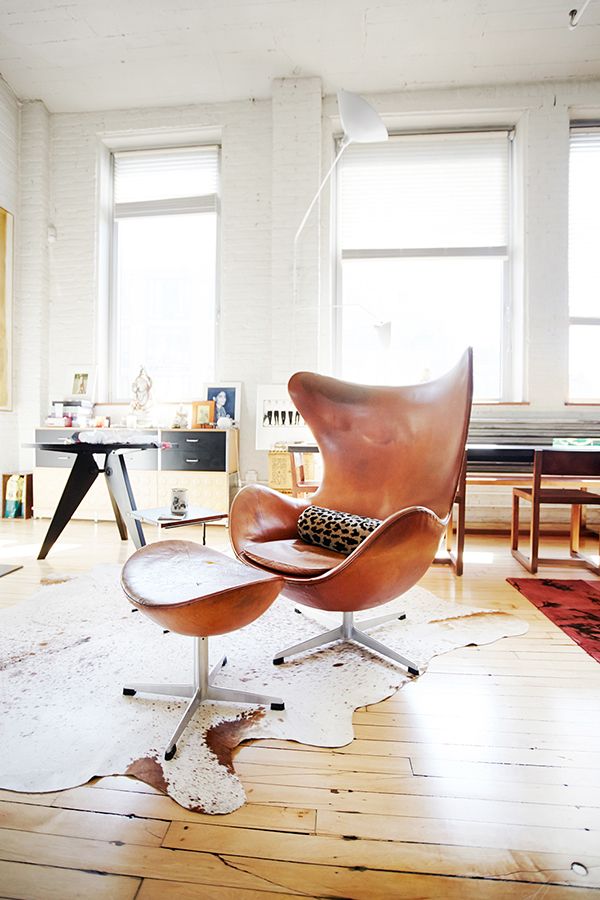 Eat Sleep Decorate suggests hanging pictures in an organized and balanced fashion. If you hang too many pictures everywhere, they can be overwhelming. But if you place a choice few in a pleasing arrangement, they can help beautify a room.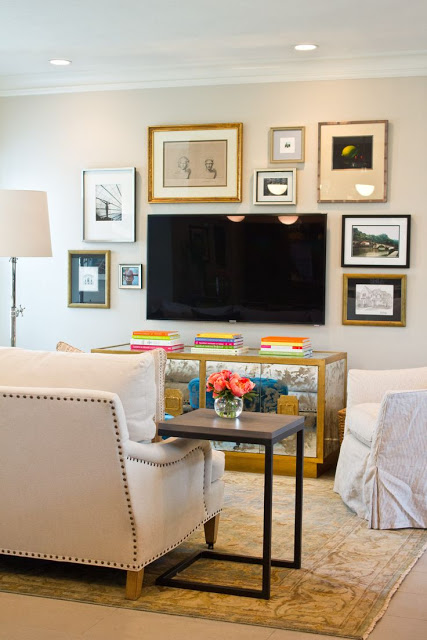 Refinery 29 recommends making sure the scale of your furniture is similar. A mix of scales can make a room look thrown together, rather than tastefully designed. It's also nice to align things, like in this picture. It's easier on the eyes.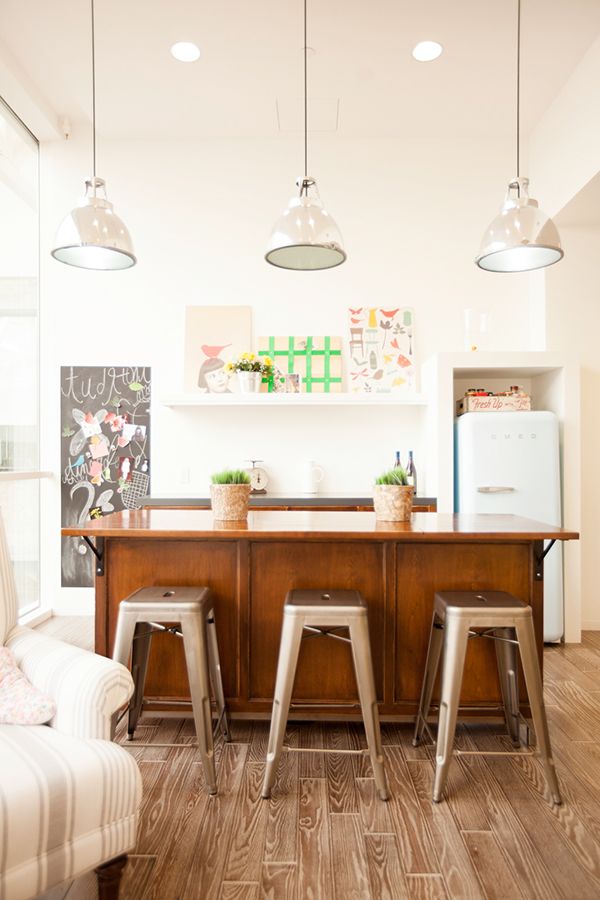 Domaine Home recommends fluffing your pillows in your living room. When pillows are flat and disheveled, the entire room looks messier. All you have to do is give your pillows a quick fluff, and the whole room looks fresher and cleaner.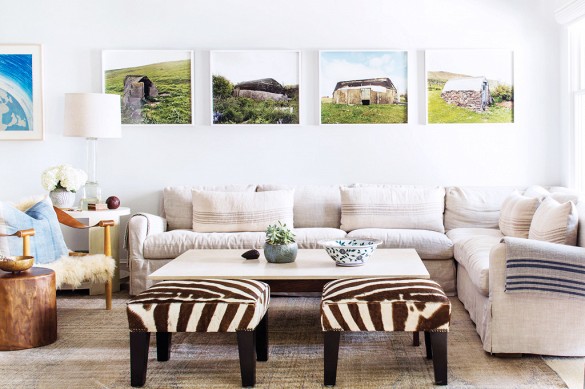 A disorganized pantry makes for a disorganized and messy house. Chez Larsson posted a pantry redo that puts every pantry thing in its place. Instead of looking like a tornado (like my kitchen), this kitchen pantry enhances the entire home!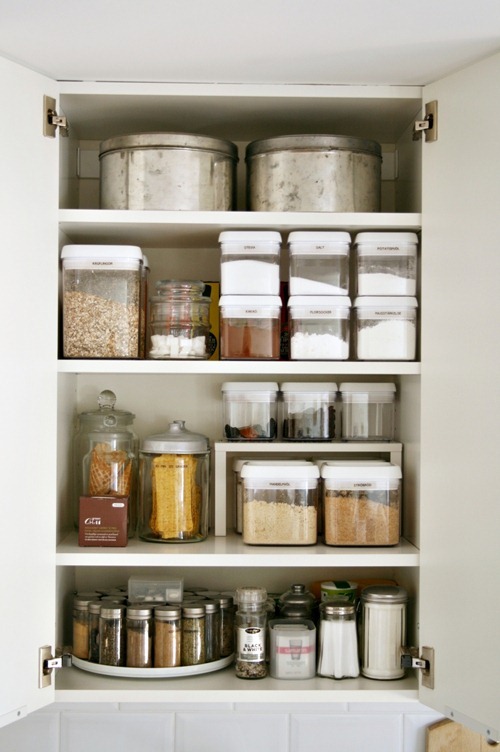 Aimee Weaver recommends organizing and decorating the entry way to your home. Since that is the part of the house that first greets visitors, it's imperative that it makes a good impression. If it looks messy, the whole house will look messy!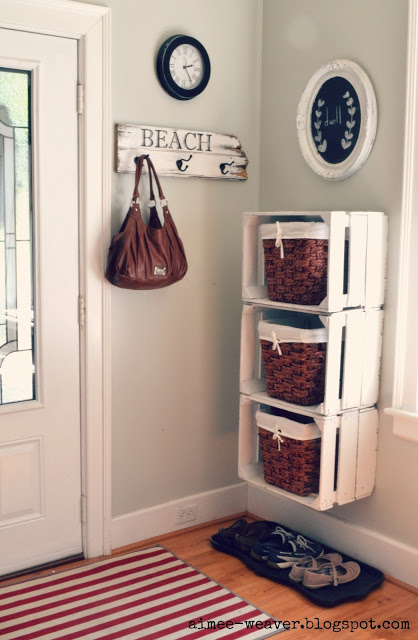 The Budget Decorator recommends tagging your storage pieces so that things are easy to find. There's nothing worse than buckets and baskets filled with all the wrong things! What you really need is to add cute little tags!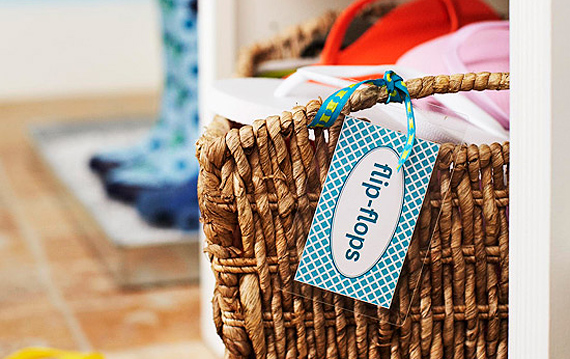 Poofy Cheeks posted a tutorial for hiding electronic cords that is just brilliant! TV cords make family rooms look so messy, but with a little DIY action, you can make your TV area one of the best in the whole house!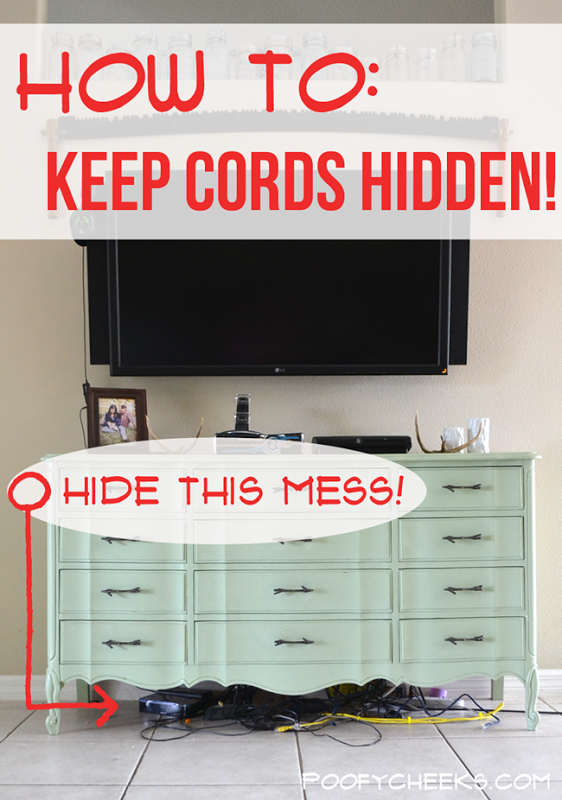 Decorating Your Small Space posted an idea for organizing stuffed animals that would help make your toy room sparkle. Just built a wooden box with bars for the sides and then stuff your bears inside! Cute and definitely clean!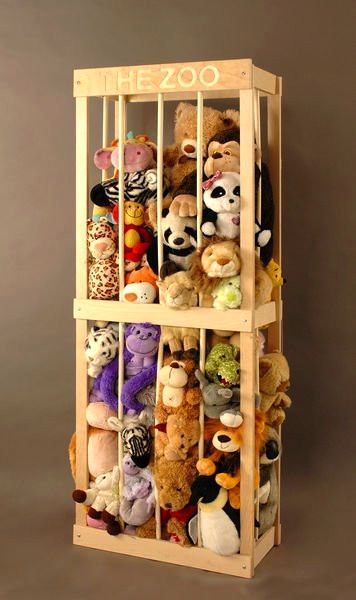 My Paradissi posted photos of a beautiful apartment in Sweden that utilizes shelves to keep things organized and clean. You don't want a lot of clutter on shelves, that will defeat the purpose. But tasteful and sparse decorations on shelves can make a huge impact in  your home!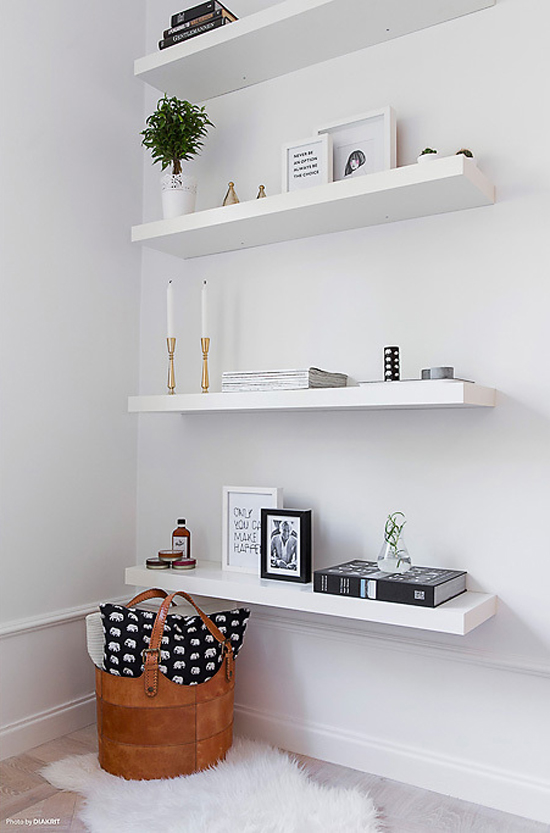 Remodilista posted a beautiful home that is very minimalist and oh so beautiful. The key here is to make sure you get rid of clutter. Countertops should be essentially barren. Too many things clustered around, and your kitchen will turn into a mess rather than a beauty.