Who else LOVES Downy Unstoppables? I add them to my grocery list every week under the name "Smell Good Things." I add a sprinkle to each load of laundry that I do, but did you know that these smell goods have other uses outside the laundry room? You betcha! Here are several ways to use Downy Unstoppables outside of the laundry room.
#1: Freshen up your garbage disposal by sprinkling in a tablespoon or two. Let it sit in the disposal for several hours, and then run the disposal like you usually would.
#2: Did you know that you could put Downy Unstoppables into your candle wax warmer? I didn't either! Add a sprinkle to the wax heater on your Scentsy. This is a cheaper alternative, and smells just as good!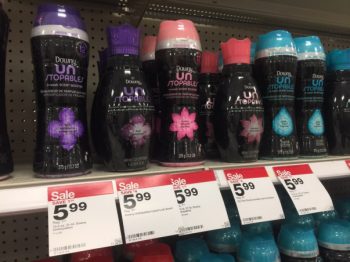 #3: Add a sprinkle of Unstoppables to your stinky kitty litter. Remember, a lot goes a long way! Replace as often as you change your kitty litter.
#4: Use Unstoppables when giving yourself a pedicure! Add a teaspoon to warm water and let soak. Alternatively, you can use the pellets as an exfoliator until they dissolve fully.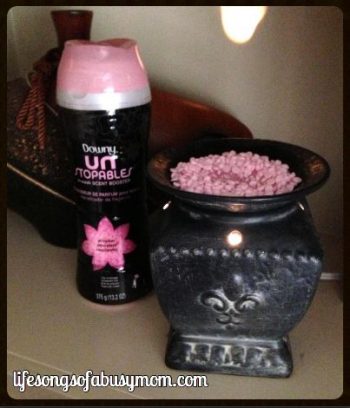 #5: Place a cup full of Unstoppables in a plastic or mesh bag. Stick one of these in your sock drawer to keep things smelling permanently fresh.
#6: Fill a glass bowl with a cup full of Unstoppables and water. Place in a warm window for your very own DIY potpourri recipe.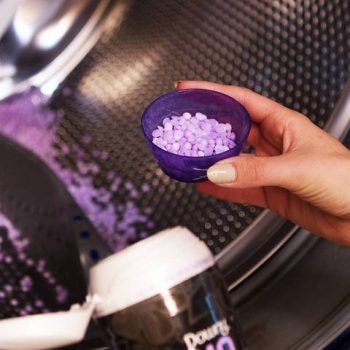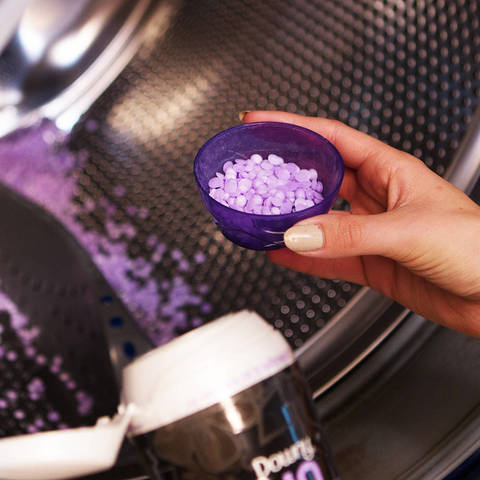 #7: Did you accidentally buy unscented wipes when you meant to get the ones that smell amazing? Never fear, freshen things up with a few Unstoppables. Sprinkle them directly into your package of baby wipes.
#8: Got a smelly odor that you just cannot seem to remove from your carpet? Mix equal parts baking soda and Unstoppables. Sprinkle this mixture directly in the carpet, and let sit for 30 minutes. Vacuum up when done!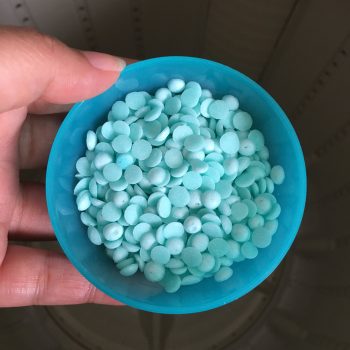 #9: Freshen your linens AND make your own DIY Febreeze spray with this tutorial from YouTube. All you need is water, and Unstoppables. What could be easier?
#10: Stinky shoes don't stand a chance when you sprinkle the magical scent thingies directly into your shoes! Let them sit overnight, and then empty in the morning. Fresh and clean!