Terrariums are such a nice and easy way to bring outside beauty indoors. They are so easy to make, and they're even easier to maintain. I love making a few and putting them around the house to brighten things up. I can even trust my kids with them because they need hardly any water! Terrariums also make great gifts. You really can't go wrong with these tiny ecosystems!

Apartment Therapy posted a terrarium that featuring this cute little puppy dog! Terrariums are so easy to personalize–lay some stones, add some dirt, plant some succulents, then add tiny plastic animals to add some character. What a great gift!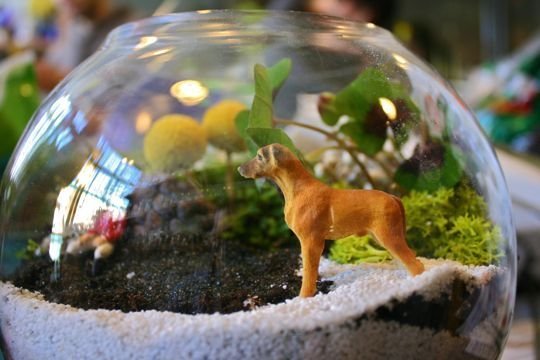 Check out this beautiful terrarium that is a beautiful combination of wood and glass. Some terrarium plants do better if their glass home is completely enclosed. Make sure you know what is best for your plants!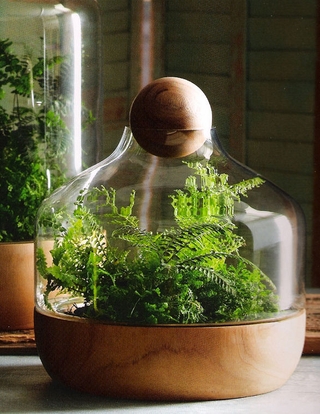 My Clean Slate Blog posted a tutorial for this simple and elegant terrarium. Any shape of glass bowl works for terrariums. You can go to a local thrift store and find all sorts of awesome containers. Or just look around your house!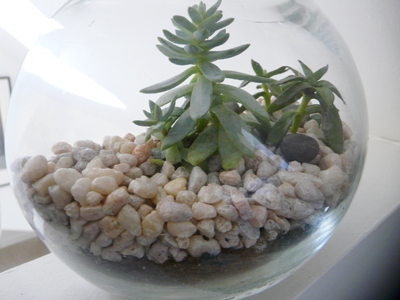 Saved by Love Creations posted these gorgeous terrariums. She used a variety of containers and plants to create a truly lovely arrangement. If you're making one, you might as well make several! They're beautiful clustered together.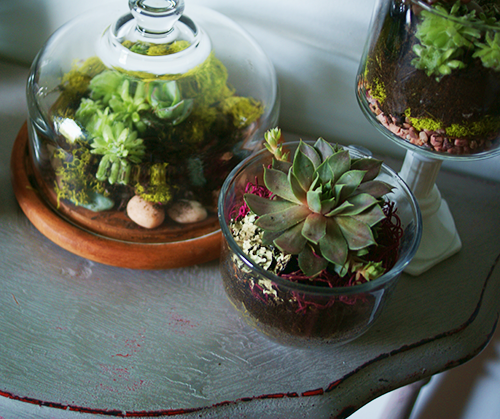 Wee Green Spot on Etsy sells terrariums that are just stunning. You could easily make one that's similar! Use a clean jar with a clamped lid, plant moss on the bottom, and add some darling animal figures. I love the tiny cows!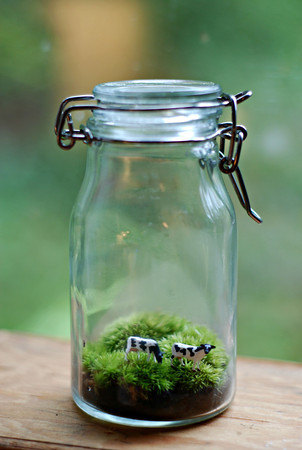 Adventures in Cooking posted this sensational terrarium. You can find similar tiny glass jars from most craft stores. Hanging a glass ball like this would be beautiful in front of a window, and it would help your plants get enough sunlight.
The Pleated Poppy posted several terrariums that incorporate common household objects like silverware. Remember to be creative when making your terrariums! You can literally use anything to give it some personality.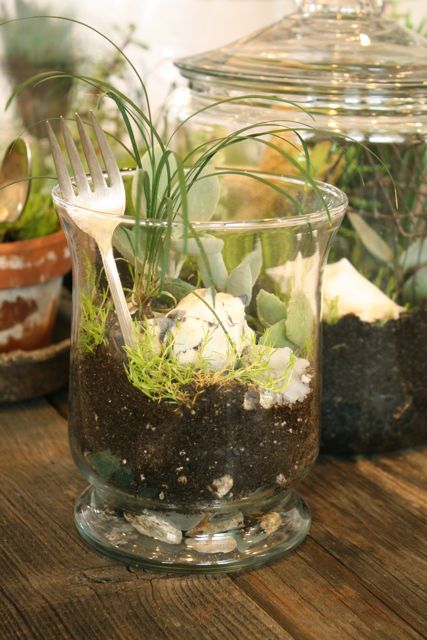 Autumn Workshop made some beautiful hanging terrariums that double as light fixtures. This is such a genius idea–I wish I'd thought of it first! If you love nature & you lighting, this is the project for you!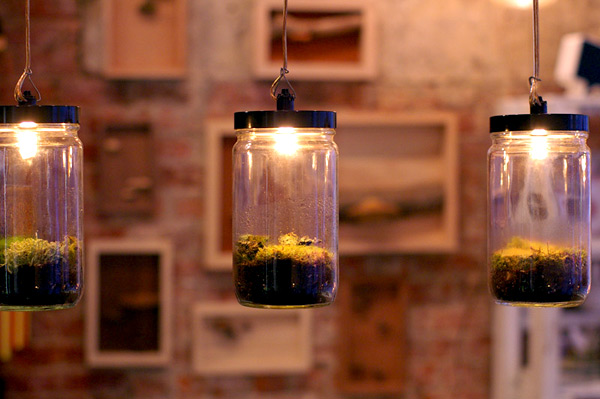 Ruffled Blog posted these adorable terrariums that are made from magnetic spice containers. Since they are magnetic, these would be great in a kitchen where you could place them on the fridge. What a great way to freshen up a kitchen space!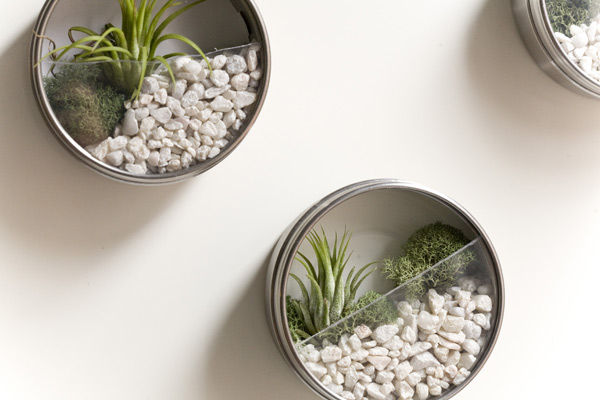 The Hipster Home posted a tutorial for making this cute little lightbulb terrarium. You need to be careful when removing the insides of a lightbulb, but the effect is so adorable it's worth the extra care. This could also make an awesome Christmas ornament!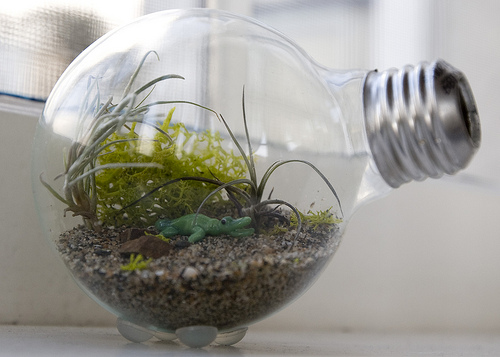 Ecouterre posted a tutorial for the cutest terrarium that doubles as a necklace! I love this idea, and I want to make a few to give to some friends! I can't think of anything I'd rather wear around my neck!