I can't wait for summer to start so I can make some wonderful memories with my family. At the end of summer it always feels like it has gone too fast, so I like to start the summer off with a bucket list. The list helps me keep track of what I've done over the summer and helps me plan fun activities for the family. I've compiled a list of some of my favorite activities for my summer bucket list–I hope you find some that you can add to yours!

1. Take a picnic to the park. What could be better to celebrate wonderful summer weather than a picnic! Bliss at Home posted several tips for planning your picnic. Her tips are genius, so check them out before heading out with your friends & family.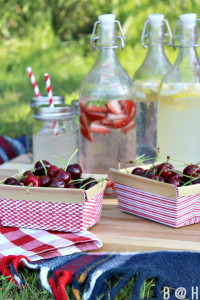 2. Make a hammock. Miss Lovie posted instructions for making an easy backyard hammock that would be perfect for relaxing in this summer. I love laying in a hammock, soaking up the sun, and reading a good book. You've got to try it!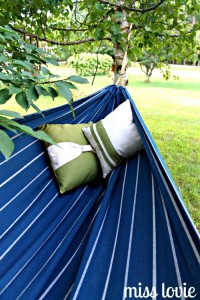 3. Tie-dye some t-shirts. Made By Hippies posted very clear instructions for making a beautiful tie-dyed t-shirt. But don't stop there! You can tie-dye towels, sheets, . . . anything!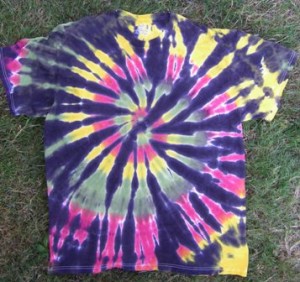 4. Fly a kite. Style Me Pretty posted instructions for making this beautiful fabric kite. You could use whatever fabric you wish. Make one for everyone in the family and then have a big family party flying kites in a park or field. What an awesome memory!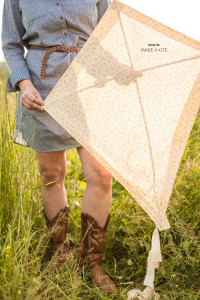 5. Attend a baseball game. Summer means it's baseball season. So grab some peanuts and cracker jacks and watch America's favorite sport. You'll have a fun time cheering on your local team with your family, and it'll help you get to know your neighbors! Image via 4 Fans Only.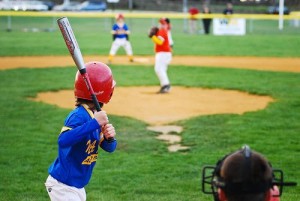 6. Take a trip to the beach. Nothing says "summer" like a family trip to the beach. Family Vacation Critic posted a list of the top 10 beaches for families in 2015. So check it out before you plan your vacation.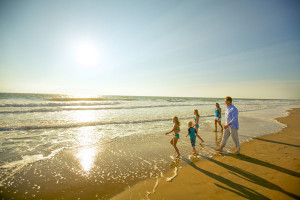 7. Make s'mores. Dessert For Two posted a lovely recipe for indoor s'mores, but if weather permits, you  may want to build a campfire and roast them outdoors. Either way, s'mores are a MUST this summer.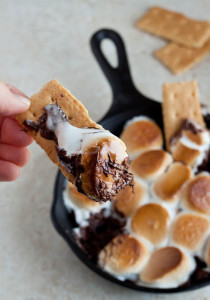 8. Visit the library. Mental Floss  posted a list of the most beautiful libraries in the world, but you could just stick to your local one if it's more convenient. Then make sure you take your new books outside so you can soak up some vitamin D!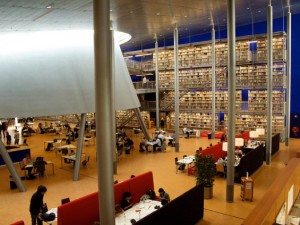 9. Turn your backyard into a water park. Event Horizons posted all the directions that you'll need to make your backyard a summer paradise for your kids. And who knows–you may want to run through the sprinklers yourself!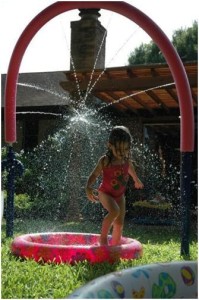 10. Eat homemade popsicles. The Slow Roasted Italian posted a delicious recipe for homemade raspberry lemonade yogurt ice pops. Try these out or make up a recipe of your own!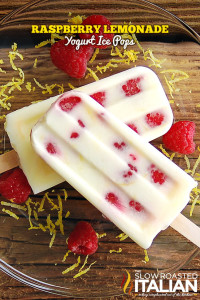 11. Camp in the backyard. If you don't have the time or resources to make it into the wild for a camping trip, consider setting up camp in the backyard. It'll be a great way to spend some family time together. P&G Every Day has a great backyard campout checklist to make the activity go smoothly.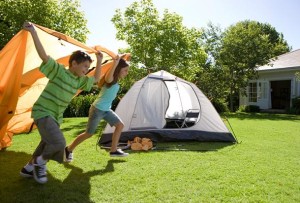 12. Pick fruit and then bake a yummy treat. Your kids will love being able to see where their favorite foods come from. And you'll get to spend more time outdoors! Thanks for the image, Completely Kids Richmond.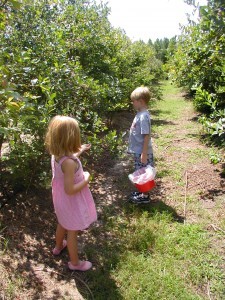 13. Feed ducks at a local pond. Bird's Flight posted a list of the best and worst foods to feed ducks as well as some basic instructions. Make sure you check it out before you get too close to the birds!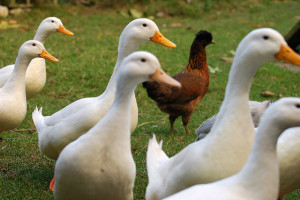 14. Play miniature golf. Jonathan Fong from eHow posted instructions for building your very own backyard miniature golf course. This is a great project for the whole family, and it will bring hours of fun.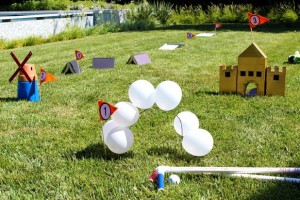 15. Make a backyard movie theater. Hello Paper Moon posted directions for building your own movie screen outside using a sheet and some wood posts. I promise that you'll get a lot of use out of this project!
16. Build a sandcastle. Red Book Magazine posted instructions for making the ultimate sand castle. This is a great activity for the whole family. And the best part is that you do it at the beach!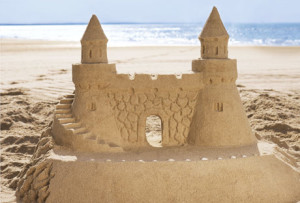 17. Host a barbecue block party. Unexpected Elegance  posted an article that includes tips for hosting a neighborhood barbecue. It may take a little planning, but what could be better than bringing the neighborhood together!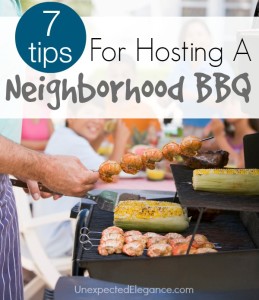 18. Try yoga. Fitness Magazine posted an article for beginning yogis that explains the most basic and important yoga positions. Try a few of these and have fun stretching!