Boot cuffs are such a cute trend right now! They really add an extra something to a normal pair of boots. Surprisingly, they're actually not very hard to make yourself! There are some really adorable patterns and tutorials out there for boot cuffs, and I've collected some of my favorites. You could easily whip up a pair of these in just a little time. I hope you find a pattern you like!

Vanessa from See Vanessa Craft created a crochet pattern for these darling aqua boot cuffs. I love the different crochet patterns she used, and the buttons are a darling addition. You can make a pair of these in no time at all. What a great gift!
Julie From Simply Notable came up with such a cute pattern for knitting boot cuffs on the round using double point needles. This is a really great beginning knitting project and it's super fast! I love the texture and the buttons are an adorable touch. Time to get knitting!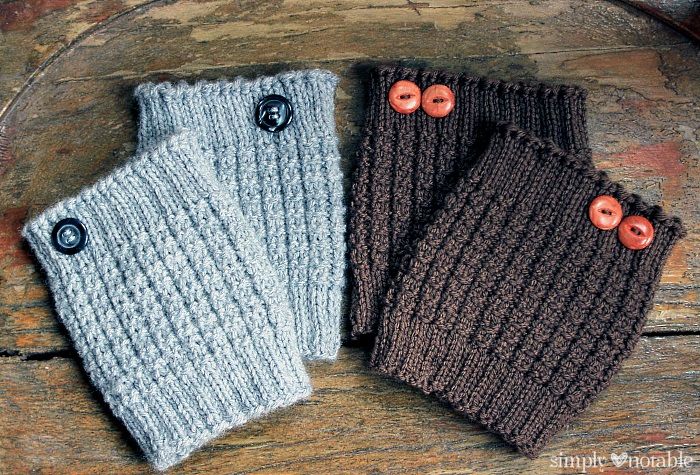 Crochet Dreamz posted a pattern for boot cuffs that are made with worsted weight yarn. Since the yarn is pretty thick, these cuffs will be super warm–perfect for a wintery day!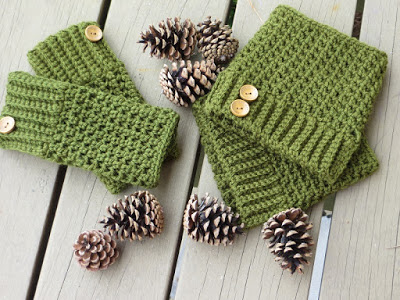 Jessica from Domestic Bliss Squared posted a pattern for these super cute boot cuffs. I love the lacey look! This pattern is a little more difficult that the simpler ones; it's geared more for intermediate to advance crocheters.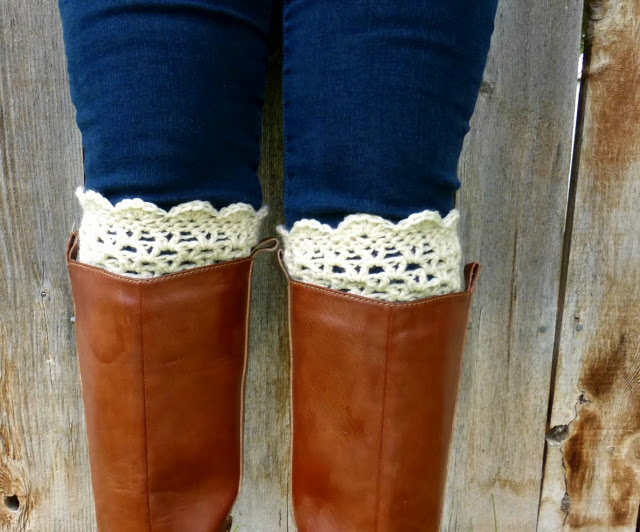 Emily from The Sits Girls made these adorable boot cuffs using an old sweater! No knitting or crocheting involved! By cutting off the sleeves of an old sweater and adding some cute lace and buttons, Emily made some darling cuffs and totally upcycled her sweater! What a fabulous idea!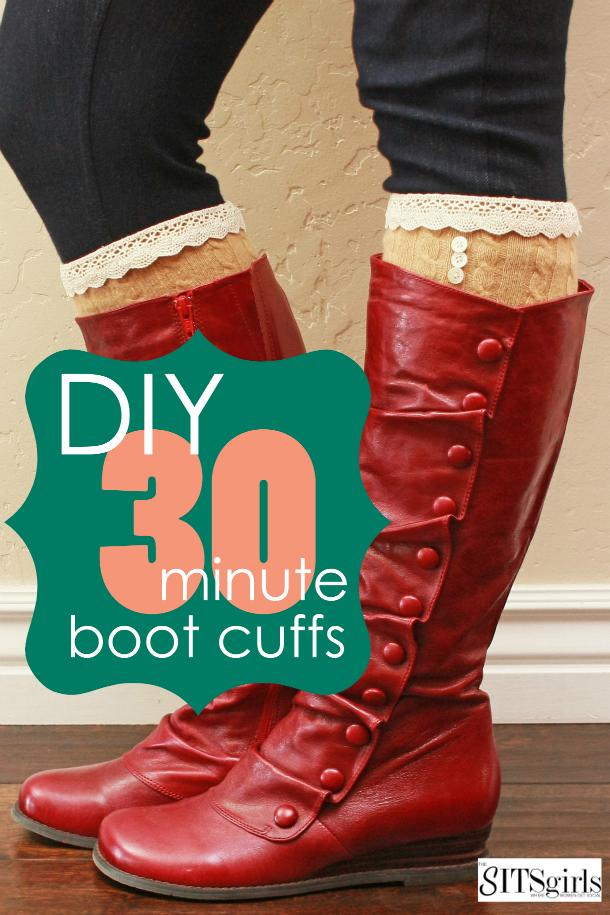 Jennifer's Craftsy Pattern is so adorable! Plaid is super in right now, and she figured out a way to turn a crochet boot cuff into a plaid boot cuff! How cute. This pattern isn't very difficult, but the results are amazing! I can't wait to play around with colors to come up with my own plaid design!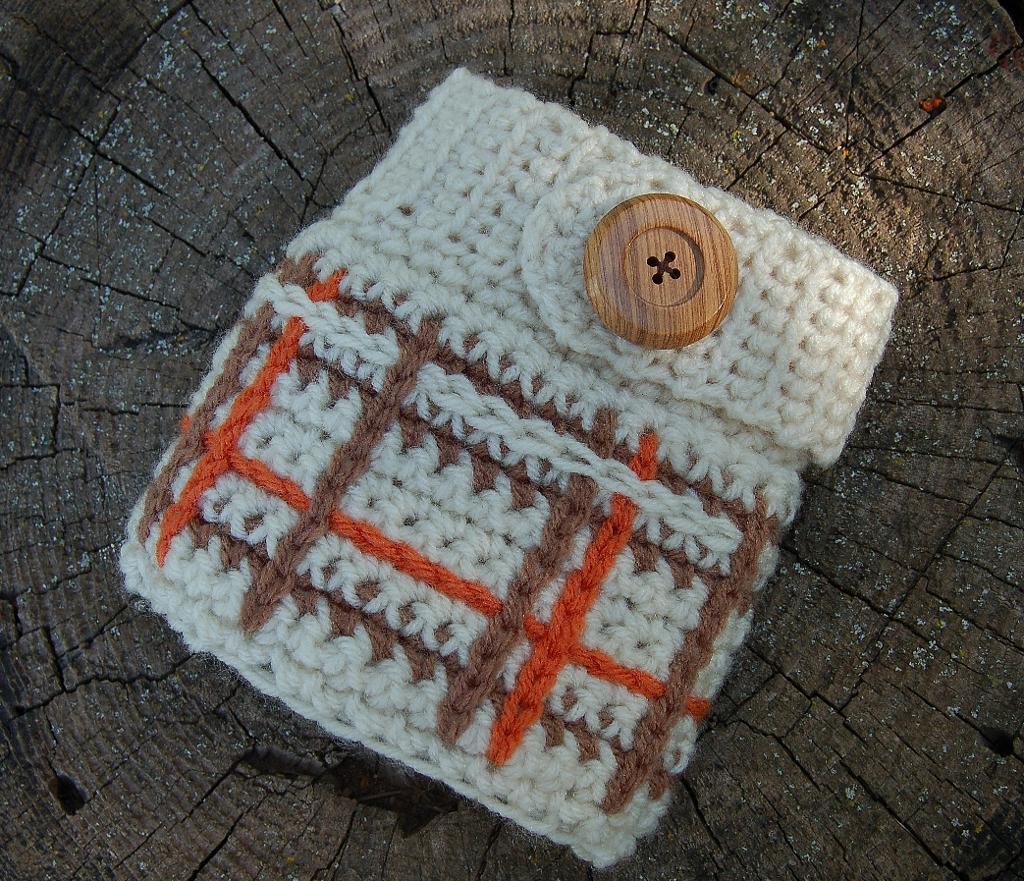 Being Genevieve posted detailed directions for making these adorable boot cuffs. She made these beauties for only $5! It's crazy how much money you save when you DIY. Using remnants materials from around the house, you can make something adorable that you'll wear all winter long.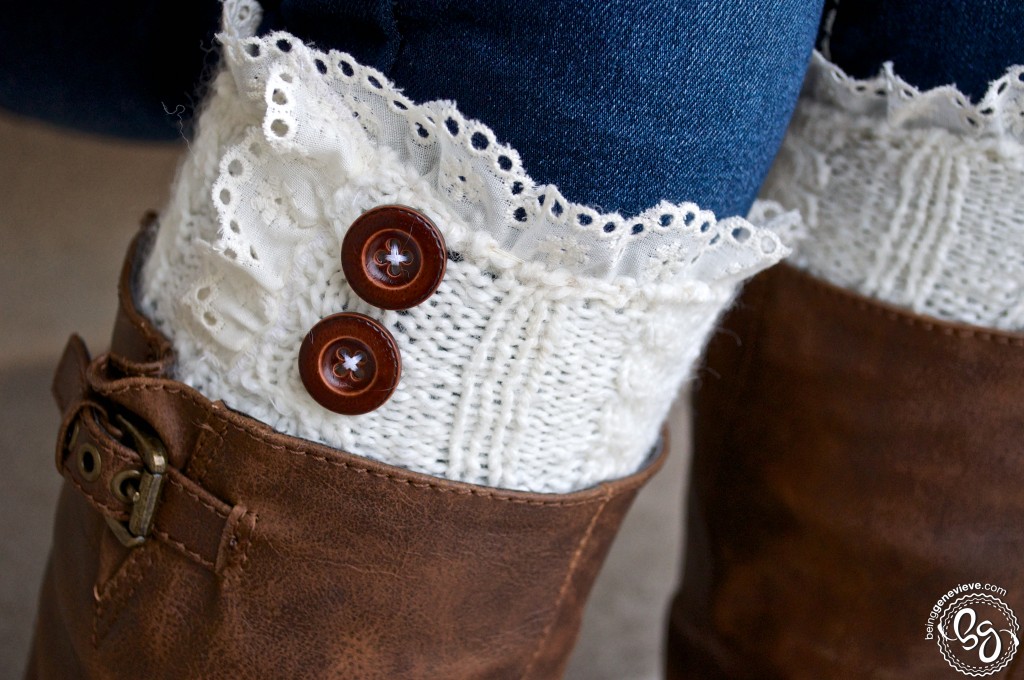 On Buzzfeed, Pippa posted a tutorial for recycling an old sweater and included a tutorial for these darling boot cuffs! I love how slouchy these cuffs are. This is a great way to be eco-friendly and totally cute at the same time. I know I've got a couple sweaters laying around that are ready to be up-cycled!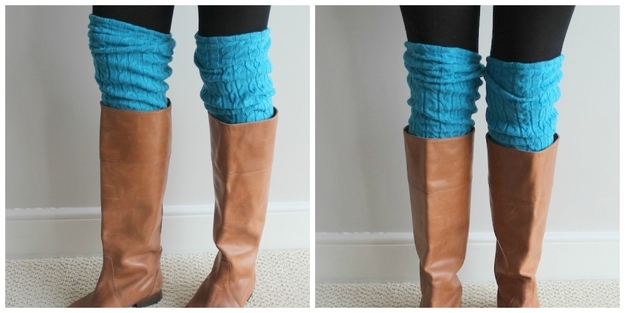 Lori Bennet Kramer posted directions on Ravelry for these beautiful lacey crochet boot cuffs. I love the pattern, and I adore the colors Lori chose. I think I'm going to need to make a whole bunch of these!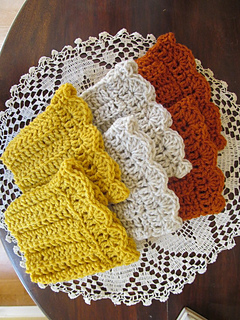 Maize from Craft Foxes has posted an awesome tutorial for crocheting lace onto the edge of a sock. This is such a beautiful way to embellish a pair of socks, but it could also be a great way to dress up some boot cuffs! I love how nice the contrast between knit & crochet looks. And it's super quick!