I'm really needing some advice for this, which is why I'm writing this post. I just hate when a brand new shirt or pair of pants gets stained! Maybe you need some help in this department too! Feel free to share tricks you've learned too!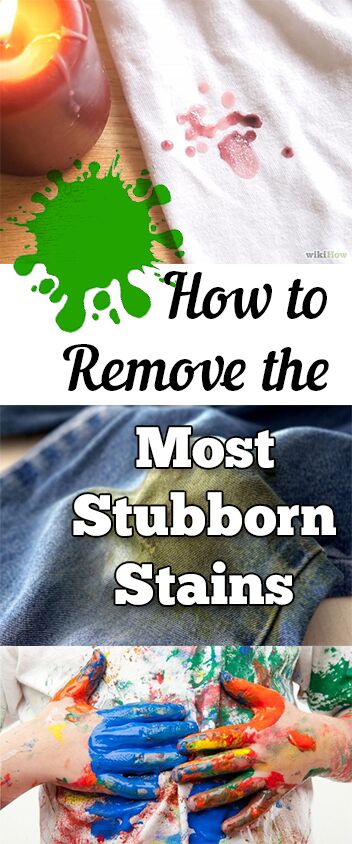 How to remove blood:
Use cold water and a sponge.
Apply hydrogen peroxide, ammonia, or dishwashing/laundry detergent to the stain and scrub it out.
If blood got on a public surface (like a table, countertop, or floor) make sure to sanitize the area with bleach to prevent the spread of disease.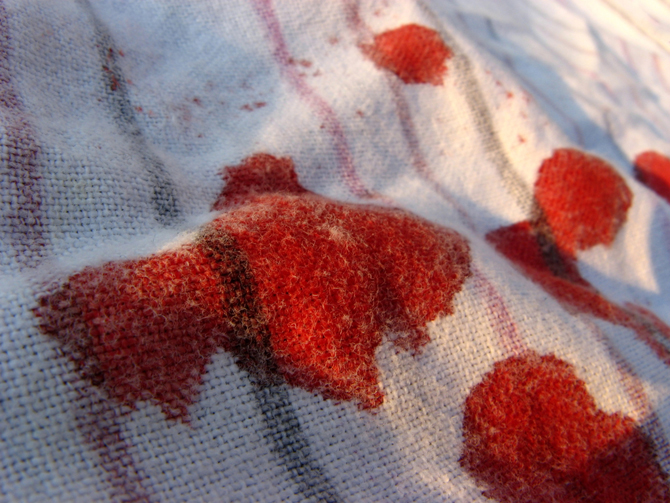 Photo from The Krazy Coupon Lady 
How to remove grease/oil:
Blot the excess oil and then apply baby powder, cornstarch, or salt to absorb the oil
Scrub out the stain with dishwasher detergent using a toothbrush and rinse with vinegar.Scrub out the stain using lighter fluid or WD-40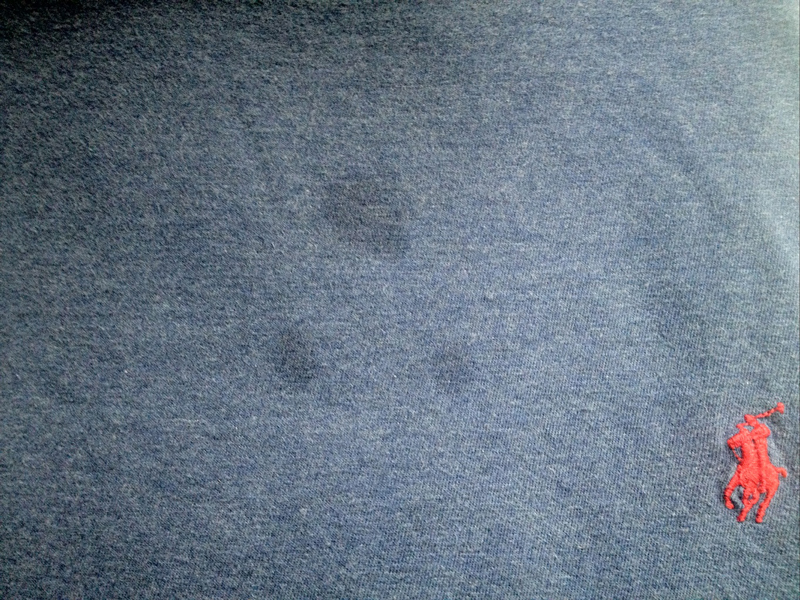 Photo from Northern Belle Diaries
How to remove wax:
Dab up wax using a paper towel (do not rub).
Once the wax hardens, scrape as much as you can off with a butter knife and vacuum it up.
Apply a paper towel to the remaining wax and iron over it on medium heat. The wax should melt onto the paper towel and come right up! You might need to use more than one paper towel.
Use a carpet cleaner or spot shot to clean off any remaining color stain from the wax.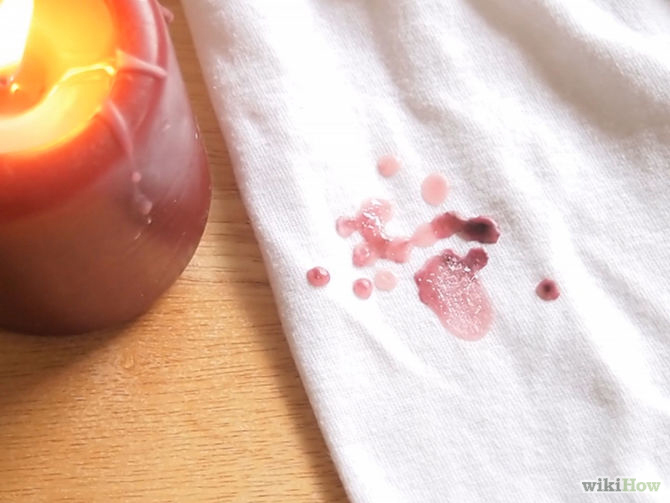 Photo from The Krazy Coupon Lady
How to remove non-washable (acrylic) paint:
Saturate the stain with rubbing alcohol and use your fingernail to scratch the paint off.
If you don't have rubbing alcohol on hand, rinse immediately with cold water.
If the stain has dried already, you may need to soak it in water first before applying rubbing alcohol.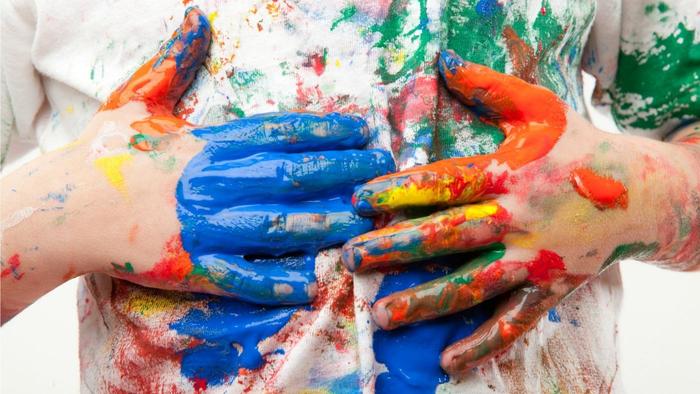 Photo from Ask. 
How to remove grass stains:
Soak the stain with a mixture of water and detergent. Do not wash until the stain is completely removed.
Using 50% rubbing alcohol and 50% water to remove the stain is an easy wash free fix!
Do not use ammonia or degreaser, as this may cause the stain to be permanent!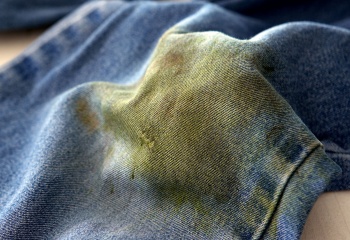 Photo from Appliance Zone. 
How to remove ink:
Using 2 tablespoons of lemon juice and 2 table spoons of cream of tartar to create a paste, cover the stain for 3-4 hours. Then wash the shirt.
Milk is another great tool to remove ink stains. Let the garment soak in milk overnight, and wash it the following day!
Pouring salt on a fresh ink stain may help to remove the stain. Gently press the area with a wet paper towel, and brush the salt off.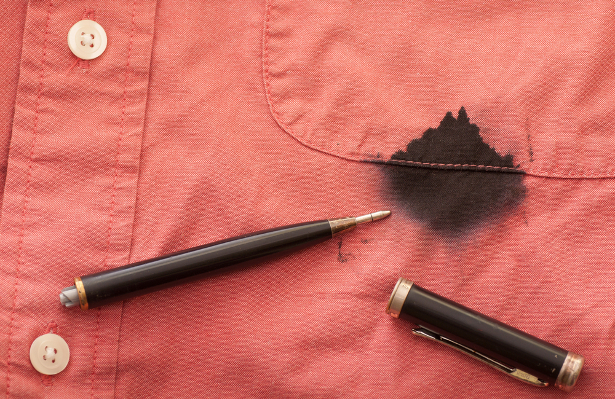 Photo from Dry Cleaning Tips 
I hope these tips have helped you too! Best of luck getting those tough stains out!