Christmas is one of my very favorite times of the year! With all the magical snow, sparkling lights, and happy attitudes it's simply divine. Christmas is simply a joy to celebrate! Though my kids are growing older as we speak, I still take pride in starting a Twelve Days of Christmas event with my kiddos starting on the 12th of December. Every December 12th, we officially start our Christmas holiday off with a host of Christmas movies, activities, and service projects. It's a ton of fun, and my kids look forward to the festivities every year. Use my twelve days of Christmas ideas included in the list for some holiday festivities of your own. See all of my Twelve Days of Christmas ideas below!
P.S. Feel free to shuffle the order of these Christmas ideas. All of them can be done whenever is most convenient for you and your family!
December 12th
On the first day of Christmas my true love read to me! On December 12th read your favorite Christmas story as a family! Some of mine include: The Polar Express, The Grinch, and The Best Christmas Pageant Ever.
December 13th
Since you've already read your book, it's time for a movie! Take a vote throughout your household to decide what the Christmas movie favorite is in your home. Watch it on December 13th as a family!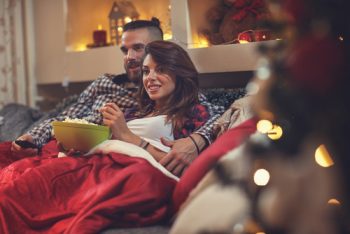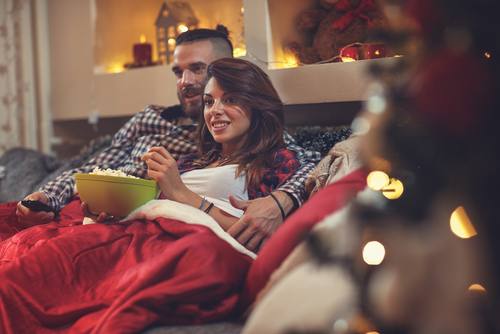 December 14th
How about a batch of homemade hot chocolate? It's bound to be getting chilly in your area of the country, so set about making some homemade hot chocolate as a family. Use this recipe and I'll bet you have everything needed already in your pantry!
December 15th
On this day of Christmas, play a board game with your family! It doesn't matter which game it is–it could be Monopoly or a game of Go Fish–sit down and play it with your family. In the words of Jay Gatsby, a little competition never hurt nobody! Or is it a little party never hurt nobody…?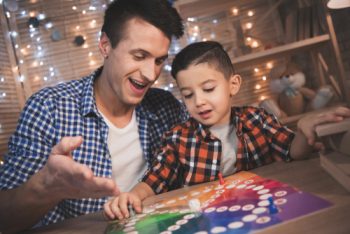 December 16-17th
For two days during the Christmas season my family likes to get together to do random acts of kindess or random acts of service throughout our community. We can often be found hanging out at the soup kitchen or folding clothes at our local thrift store. It's a blast to lend a hand throughout the holidays!
December 18th
Time for a holiday craft! For one of our Twelve Days of Christmas, each of my kids and I will create a craft to gift their father or grandparent for Christmas. It's a blast for them to be able to make a gift by themselves and we will even wrap it at the end of day for one of the best twelve days of Christmas ideas!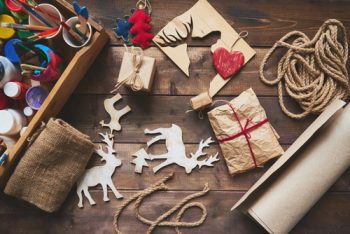 December 19th
It's time for a holiday dance party! Crank your favorite Christmas tune and boogie with your favorite family members!
December 20th
Tonight, take some time to create an ornament as a family for your tree. For one of the easiest of twelve days of Christmas ideas, take a simple glass ornament and have your family members add their own personal touches and messages to it. When complete, hang atop your tree. See if you can't keep this Christmas tradition going year after year. You'll treasure the different ornaments and their memories!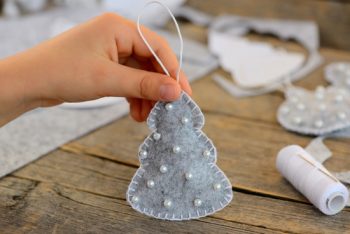 December 21st
Wrap, deliever, and create neighborhoods gifts as a family this evening! You'll have fun dashing away from doors so you won't be seen as you deliver the gifts!
December 22nd
If the weather permits it, head outside with your family to partake in building a snowman, going sledding, or having a snowball fight. It doesn't matter what the activity is, so long as you are all outside together!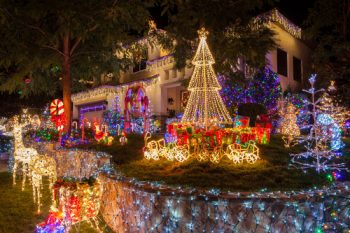 December 23rd
Drive around your neighborhood enjoying the light displays on all of the homes. You can even have your kiddos vote on their favorite ones!
December 24th
Though you've already spent a night brewing hot chocolate, December 24th is the perfect night to spend baking cookies for Santa. Get your family together to decorate holiday sugar cookies for the big man. Don't worry…we won't tell if you have one! Use these tips and tricks for the best Christmas cookies.