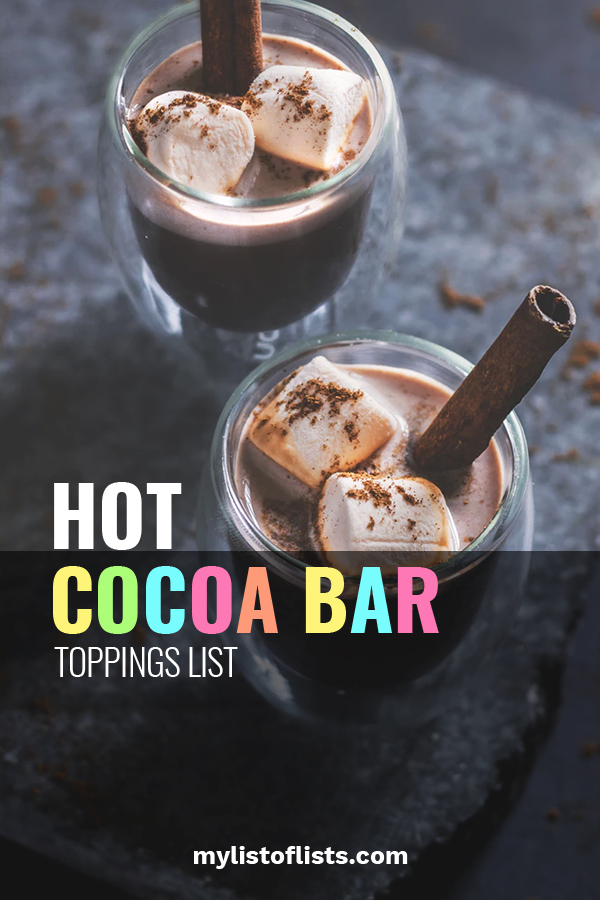 In my area of the country, we woke up to some CHILLY temperatures this morning! My kids were begging me for a cup of hot chocolate before they even got out of bed! Of course, I obliged as it's always harder to wake up when it's cold outside, and my kids are willing to do anything (including wake up) when there is a promise of sweets involved! While I was bummed regarding the chilly weather this morning, my kid's cravings got me thinking about one thing: my world famous hot chocolate bar!
Every year, during the holidays, I have a hot chocolate bar set up for any time use! It helps to warm my kids (and guests!) up the moment they enter my home. Of course, a hot chocolate bar isn't complete without tons of different hot-chocolate toppings! Keep reading for my list of must-have hot chocolate toppings for the winter season.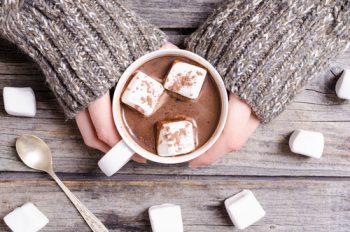 White and Dark Chocolate Chips
Chocolate preferences are different for all of your guests, so appeal to all of the chocolate tastes with white and dark chocolate chips! Store the chocolate chips in small bowls or cups when displaying on your hot chocolate bar!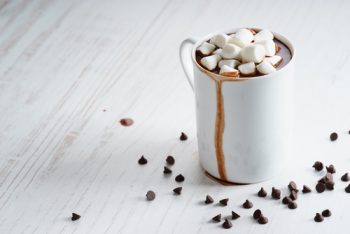 Cocoa Puff Cereal
It sounds crazy…but just wait until you try it! The crunchiness adds an element of surprise to your hot chocolate and the flavoring in the cereal makes drinks even richer!
Sprinkles
You read that right…add a spoonful of sprinkles to your hot chocolate for an unparalleled amount of sweetness AND color! This hot chocolate topping is to-die-for!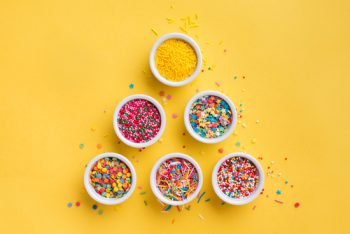 "Hot Tamale" Candies
I loved these candies growing up…so when my Mom suggested that I add one or two to my cup of hot chocolate, it didn't take much convincing! Add a few hot tamales to your cup of hot chocolate for a much needed "kick."
Peanut Butter
Yep, peanut butter melts exceptionally well in a cup of hot chocolate and it tastes seriously DELICIOUS.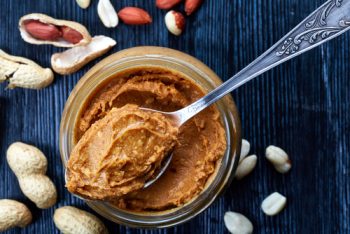 Whipped Cream
You can't forget the classics when it comes to hot chocolate toppings! Set out a can of whipped cream at your hot chocolate bar when you are expecting guests. They'll love the extra bit of sweetness! Add a sprinkle of cinnamon on top for a really festive beverage!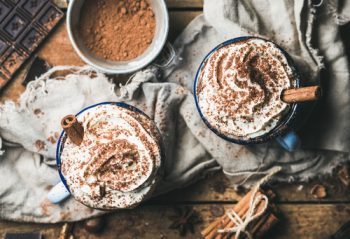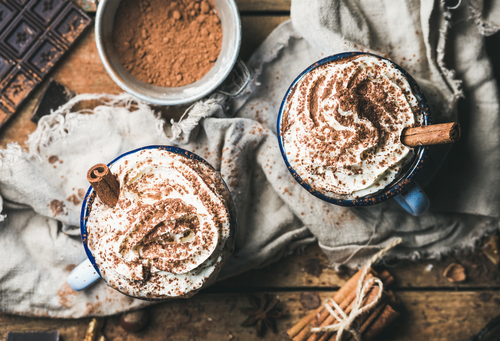 Caramel Sauce
Like a chocolate sundae, a squirt or two of caramel sauce always tastes good in a cup or two of hot chocolate! Add a bit to yours for a bit of rich flavor!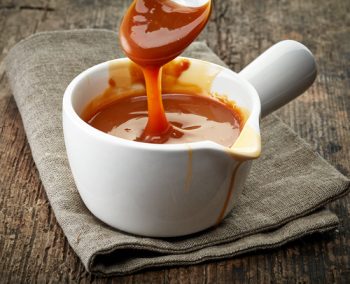 Crumbled Candy Bars
Crumbled Heath bars taste great on an ice cream cone, but they taste even better when mixed in with hot chocolate! I love adding crumbled candy bars to my hot chocolate bar. In my own hot chocolate bar, I like to feature crumbled Reese's, Twix, and Crunch bars! My guests have told me that they love the variety AND the taste!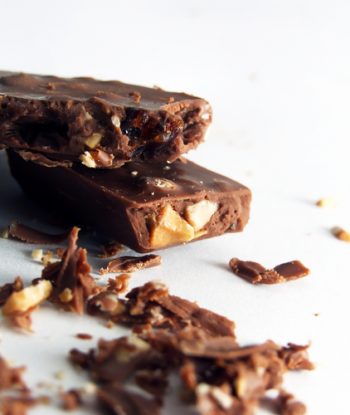 Sweetened Coconut Shavings
Sweetened coconut shavings will transport you to Hawaii from the moment you sprinkle them into your cup of hot cocoa! Shaved coconut may not be for everyone, but the guests who can't resist will appreciate it in your hot chocolate bar.