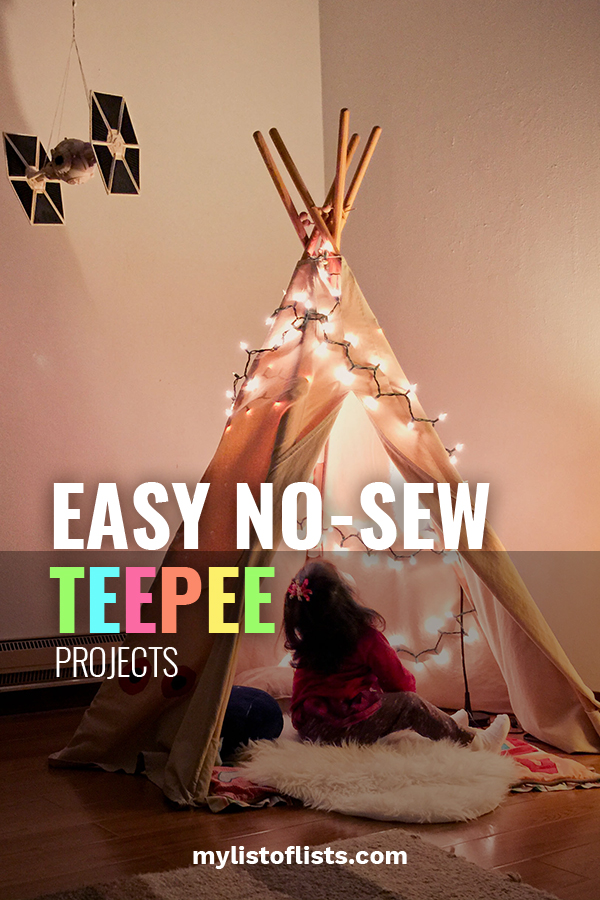 No sew teepee projects add cute touches to a child's bedroom, while offering them somewhere to retreat and relax! These no sew teepee DIYs are seriously so easy, you can even invite your kids to help make their own no sew teepee.
This projects look like it was sewed together, but really this blogger just worked hard to weave strips of fabric in between the wooden supports. This blogger even adds Christmas lights up top!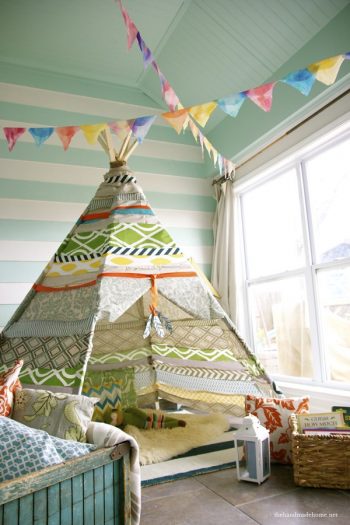 Pick up dowels at your local home or craft store, to work as your support system. Pick durable, and breathable fabric that will stand the test of time.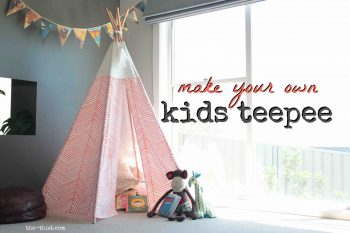 Even your pets need somewhere to relax when things get crazy. Dog crates are expensive, I get it. Make them a no sew teepee instead!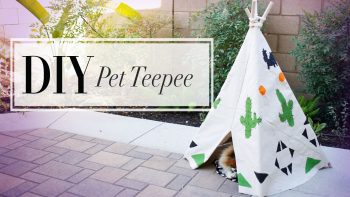 Perfect for a bohemian birthday party, or a hillside hangout, this DIY no sew teepee is the perfect place to sit in the shade! Click the link at the end for access to make a pretty DIY dream catcher.
This adorable teepee was made from an old duvet cover. Tied together with twine and accessorized with an old scarf, this DIY teepee would look beautiful in a playroom or kid's bedroom.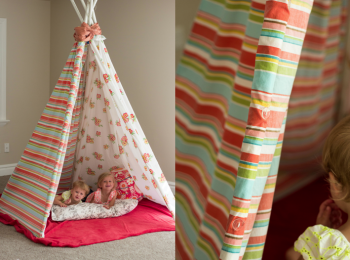 Thirty dollars is just about all you need to tie together this no sew project. The fabric is attached simply by weaving the fabric around the wooden poles.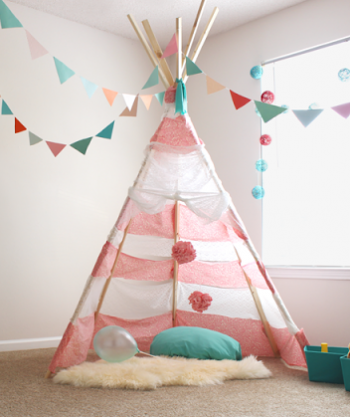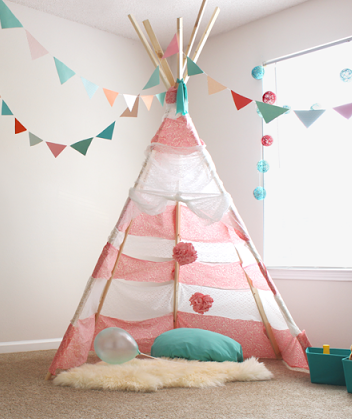 I found my no sew teepee DIY projects at the following places:
Fabric Scrap Teepee: from The Handmade Home
DIY Kids Teepee from The Thud
DIY Pet Teepee from Youtube
Bohemian Teepee from Dimartini World
Duvet Cover DIY Teepee from Do It Yourself Divas
Striped Fabric Teepee from We Lived Happily Ever After