7 Great Ideas for an Indoor Herb Garden
Having an indoor herb garden is a great way to garden in small spaces. Need an idea to get you started? Check out these:

1. Tin Can Herb Garden
These are inexpensive, and with those cute labels make an awesome decoration. You can set them on your window sill, or wherever you can din some extra room for them! Life is a Party teaches us how to get started on our own tin can garden!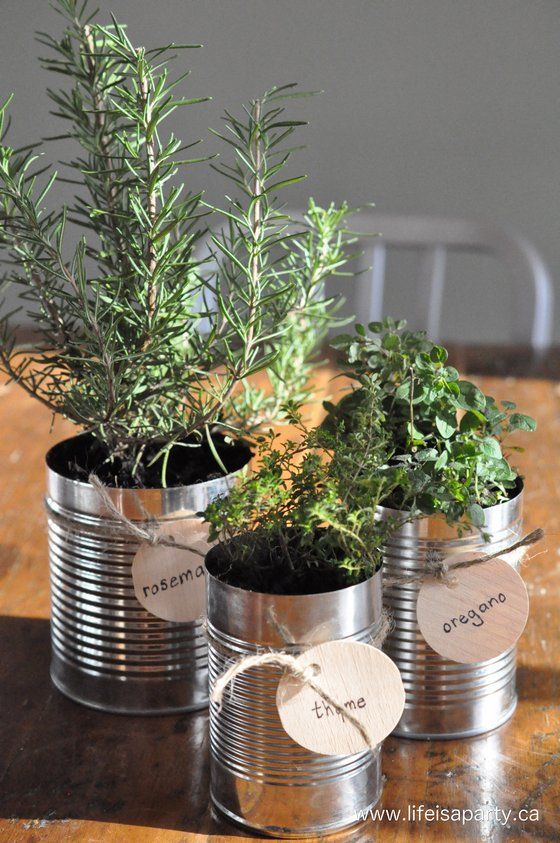 2. Mounted Jar Herb Garden
You can cut off what you need right there in the kitchen while you cook! And the best part is that it doesn't take up any of your counter space. I found this adorable idea on Pinterest.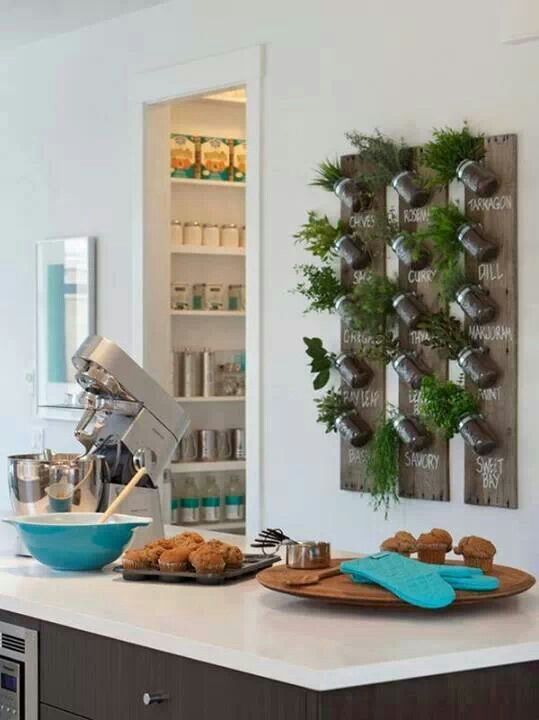 3. Hanging Pots
These herbs get plenty of sunshine hanging in front of a window from coat hooks! Brilliant idea and so cute! Itsy Bits and Pieces shows you how to create this great idea in your home!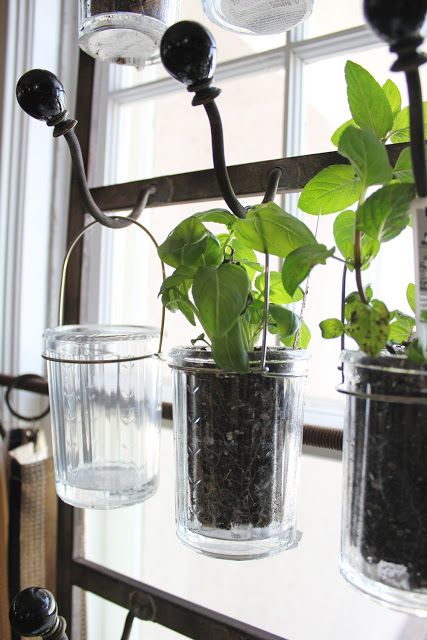 4. Egg Shell Garden
What a great way to use supplies that you already have at home to start your herb garden. Just put the shells right back in the egg carton and put in on your window sill. To learn how to start your eggshell garden visit Apartment Therapy.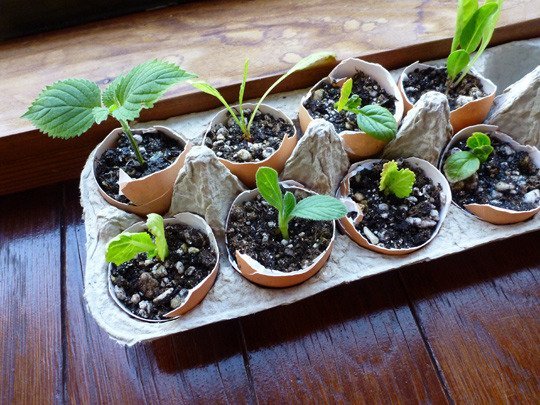 5. Hanging ceramic pots
I love the look of these! You could switch up the pots and these would look great in every kitchen! To get your ceramic pots visit Babble.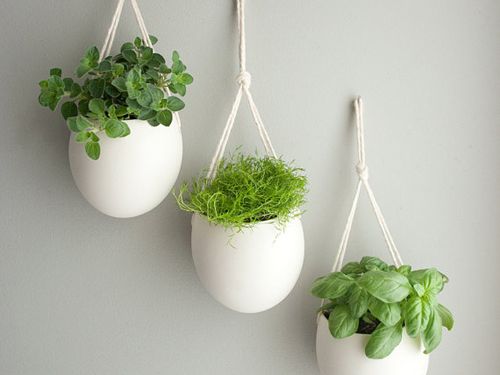 6. Mounted Pots on the Inside of the Kitchen Window
Aesthetically pleasing and functional! I think these add the perfect touch to a kitchen window. I found this cute idea from Julie Blanner.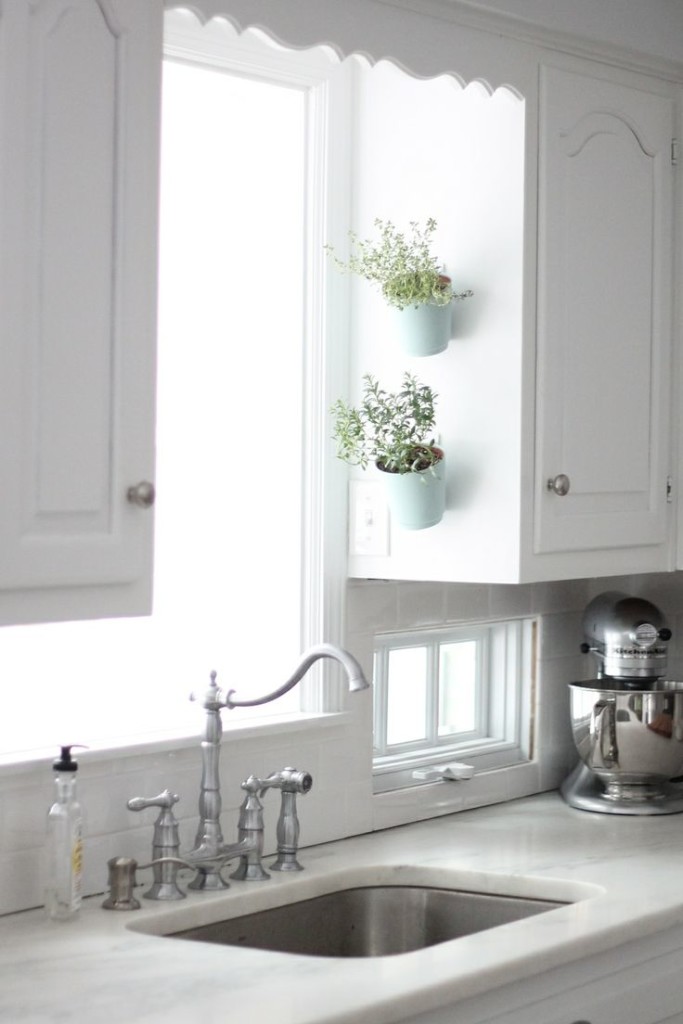 7. Colorful Hanging Pots
These would definitely add a nice color pop to your kitchen! I love the mismatched clothespins as well! I found this one on Pinterest, but couldn't find the original source!
Enjoy having fresh herbs on hand for all your favorite recipes!