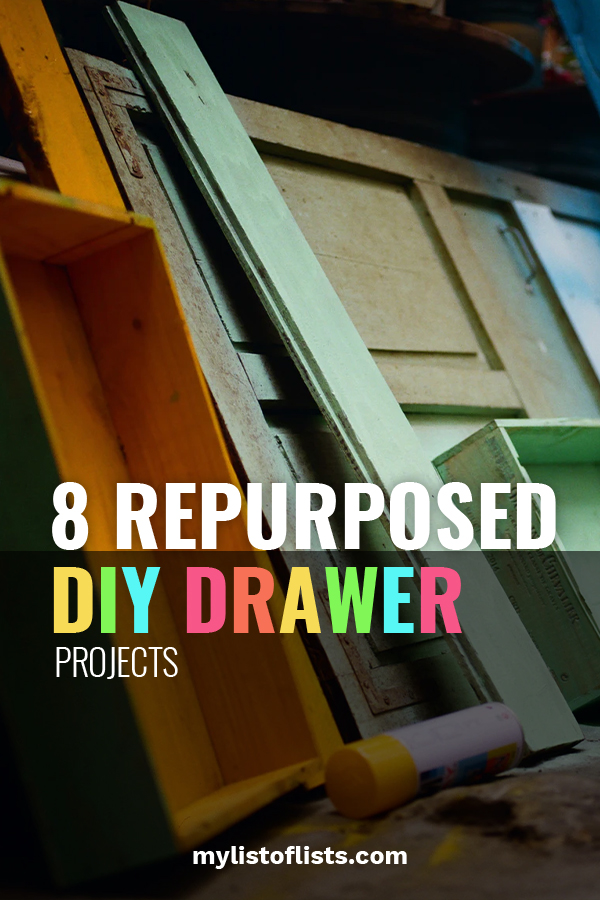 I love any and all kinds of repurposed projects! It's a blast to take something old and transform it into something new and updated. It's time to repurpose your dresser drawers, how will you choose to transform yours?
Turn a vintage dresser drawer into something a little more useful. Give it a coat of paint and an accessory and hang it open side out. Use it in your bathroom to store any necessities.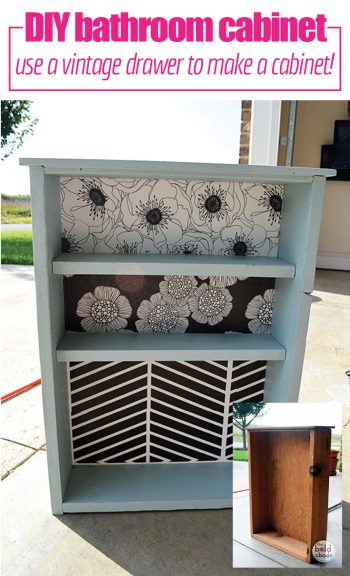 Use a repurposed drawer to organize spices, or just to give your home vintage appeal. Use small dividers to section things off just like an old Apothecary shop. Take a look at how this blogger did it in the picture below.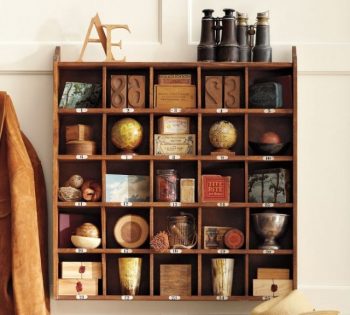 An old dresser drawer makes a fantastic nightstand. Remove any wood accents before mounting on the wheels! Now you can roll it around wherever you'd like!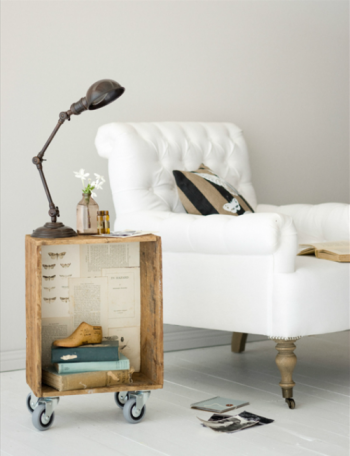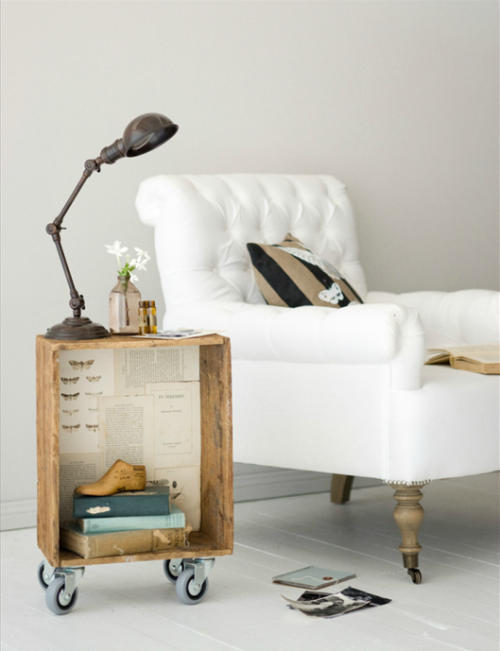 Everyone needs a place to come home and put their feet up! Fill an old dresser drawer with a comfy filling of sorts, and upholster it however you'd like!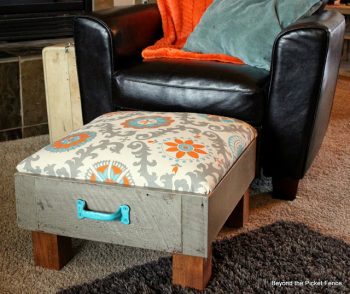 Use a set of vintage dresser drawers to showcase items from a favorite vacation, or just a few favorite photographs.. You can't miss this fantastic paint tutorial from Ava Blake!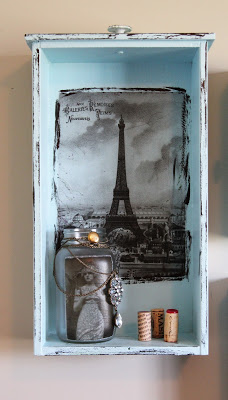 Everyone could use a little more storage room somewhere in the home. If you think you could benefit from a little extra under-the-bed storage space, repurpose dresser drawers! Attach some wheels for easy access under the bed.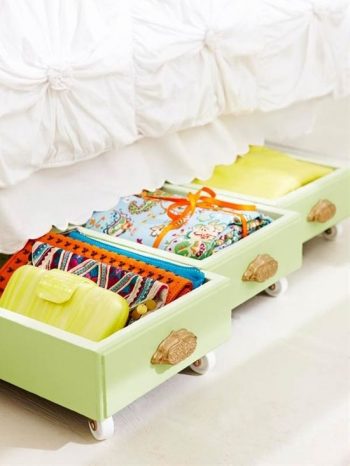 This blogger mounted the top drawer of these nightstands and mounted them to the wall to organize her craft paints. As an additional project, she took the leftover nightstands and transformed them into a function desk with storage.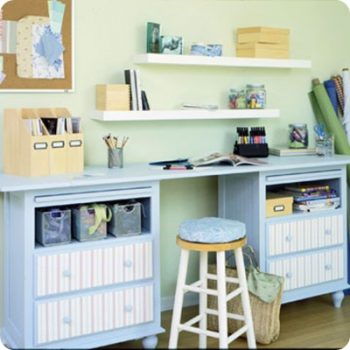 Keep pests away from your petunias and old drawers out of your attic with this fun garden planter project. Make sure you put a lining in your planters–to protect the wood.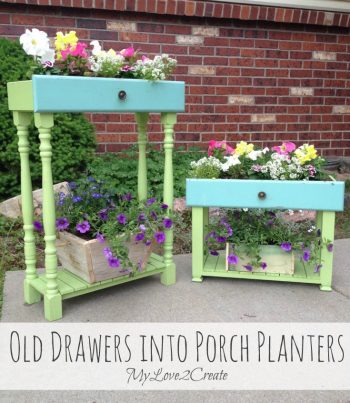 I found all of my dresser drawer repurposed projects on these blogs and websites:
Bathroom Cabinet from the Bold Abode
Apothecary Dividers from House of Hawthornes
Repurposed Night Stand from My Ideal Home
DIY Footrest from Beyond the Picket Fence
Vintage Dresser Drawer Photo Display from Ava Blake Creations
Under-the-bed Storage from Home and Heart DIY
Desk Drawer Office Organization from Everything Etsy
Drawers to Porch Planters from I Love to Create