My kids are the BIGGEST stinkers about doing their chores!  If they would actually work, they could have them done in all the time they spend whining about it.  Anyone else have this problem?  I have needed some way to motivate my kidlets to work around here.  Here are a few ideas!

Velcro Chore Chart
Once the child has completed the chore, they get to fold it up and see what's left. That way they know exactly what they have left to do without us having to tell them 20 different time. I think this is perfect for those every day chores that they always need to have done! Amy gave us this great chore system idea, see it at My Name is Snickerdoodle!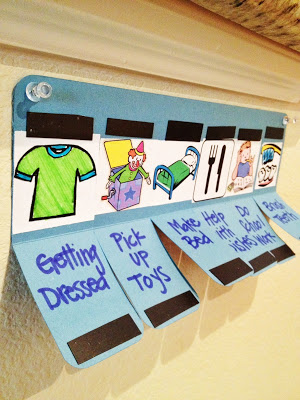 Monetary Motivation
What kid (or adult for that matter) isn't looking for a way to earn a few extra bucks. This is the perfect way to award them money for completed chores! Another idea is to create "coupons" like going out for ice cream, renting a movie, playing a game, etc. Be creative with this awesome idea. Find it here on Pinterest.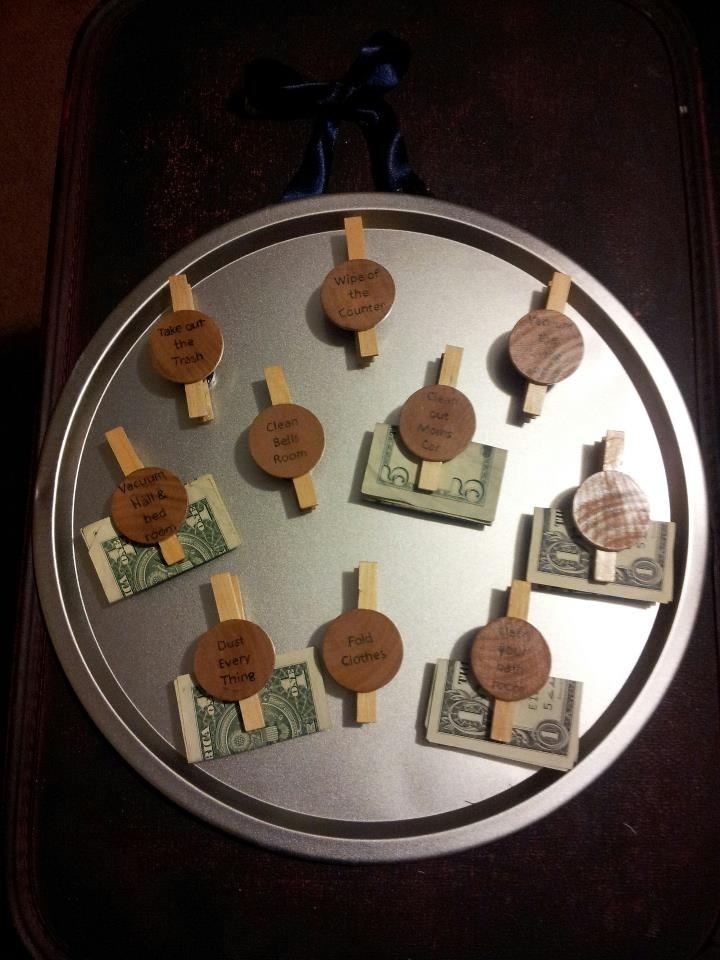 Write Chores on Popsicle Sticks
I know that sometimes my kids think I am just out to get them and give them the hardest chores. Well, to avoid this argument…let them choose! Kids randomly choose one, and put it into their can. Once they've all been done over a period of time, place them back in the chore jar. Thanks to Krysta for this cute and creative idea!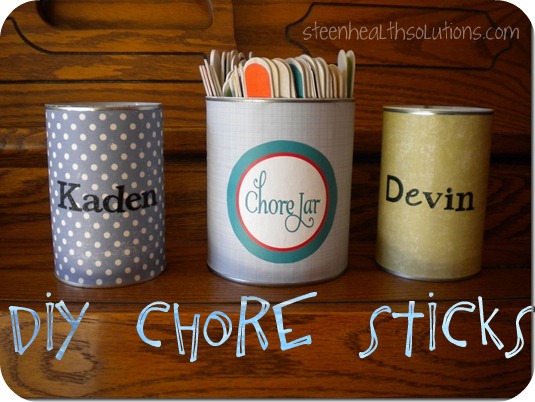 Chore punch card
What a great idea! This helps get the kids excited about doing chores, so that they can get one more punch in their card. You get to choose the chore, and the surprise, so it's a win for everyone! This idea I found on Stuck on You.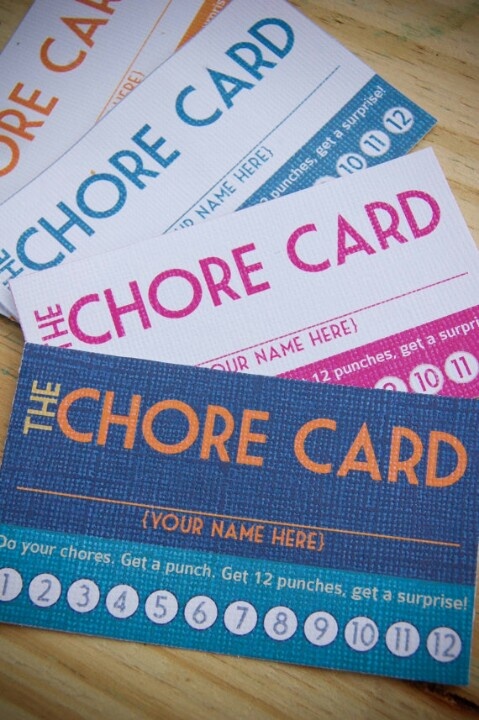 The Pebble Jars
 When a child completes a chore, they get to put a pebble in the jar. If they do something disobedient, a pebble is taken out. When the jar is full, they get a prize! What a cute decoration for the house, and the kids can see how they are progressing! I was so excited to come across this idea on the Winthrop Chronicles!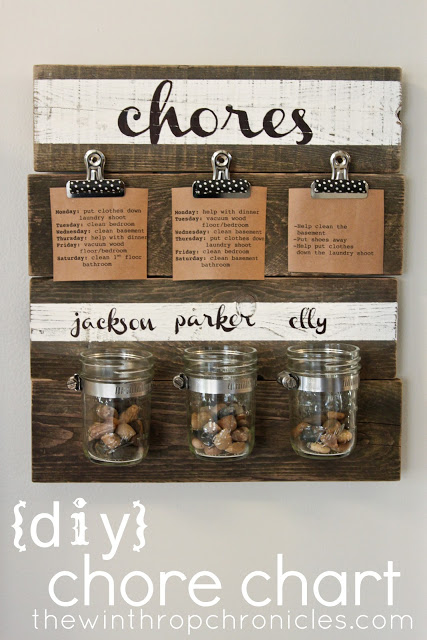 Spray Paint Old Cookie Sheets
What a perfect re-purpose activity, and the cutest chore chart! Each magnet represents a chore, and when the child completes it, they can move it from "to do" to "done"! You could do any color combination to find one that goes with your house! Find out how to make these cute chore charts here!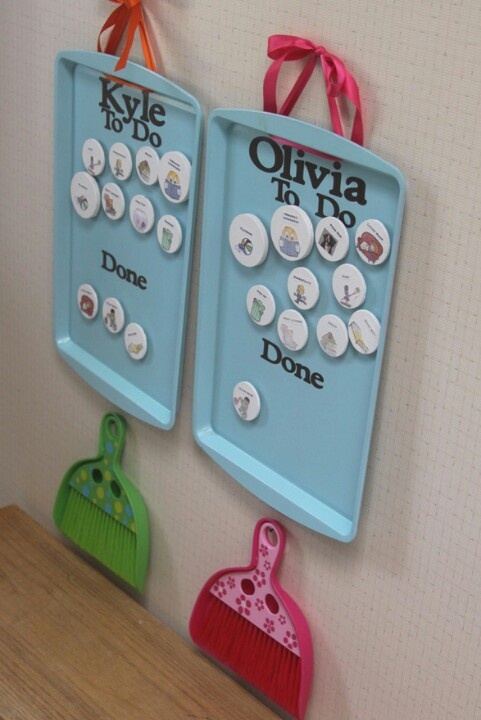 Sometimes I think we should move to the country and put them on a farm to learn hard work.  So, until then, hopefully one of these ideas will work.