You can always use a little more glitter in your life, right? A bit of sparkle can brighten up any dull day. That's why I just invented the word "glitterize." And that's why I wrote this post. Enjoy.

1. Glitter-Dipped Candles idea from Decozilla.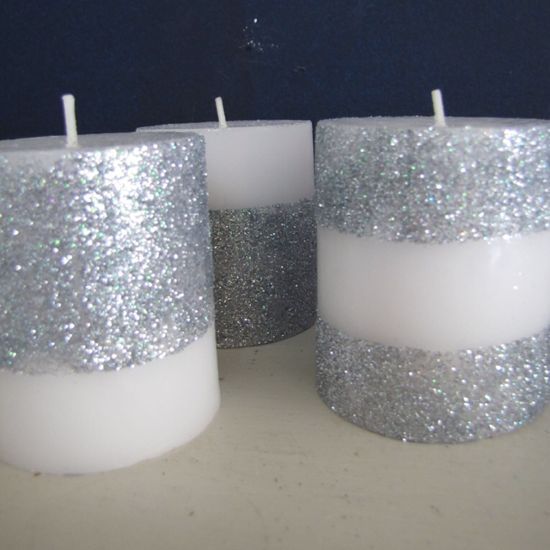 2. Glitter-Dipped Mason Jar Vases idea from Iced Coffee and Peonies.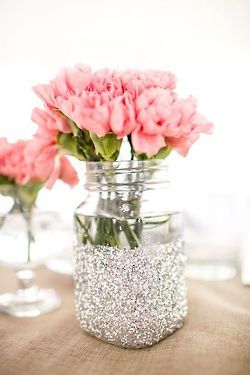 3. Glitter Monogram cute idea from Flickr.
4. Glitter Light Switch Panels tutorial found on Snap Guide.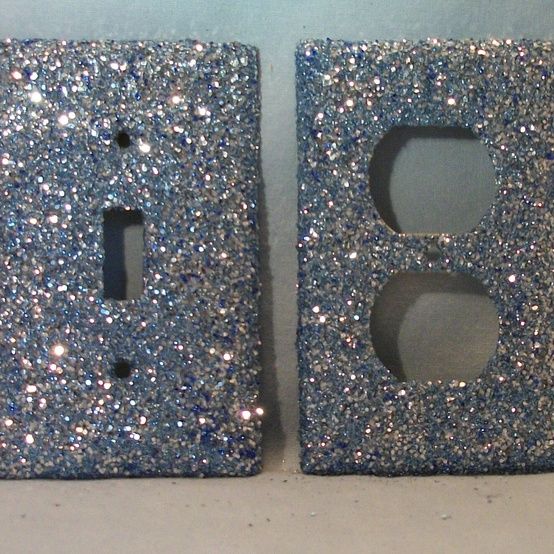 5. Glitter Clock. You can buy this one on Etsy, or get creative and make your own!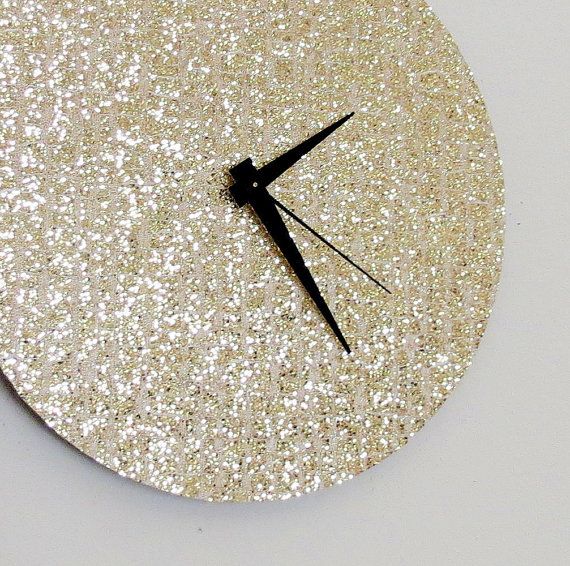 6. Glitter-Spined Old Book I couldn't find the original source, but I found this one on Pinterest.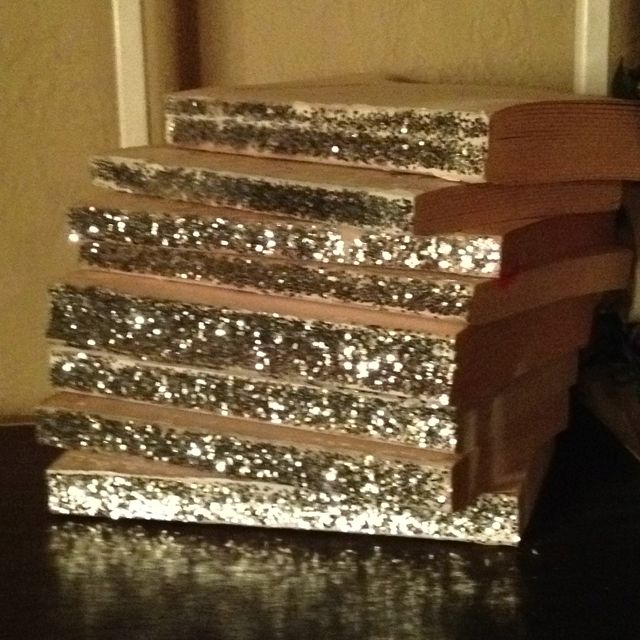 7. Glitter Clothespins idea from Java Cupcake.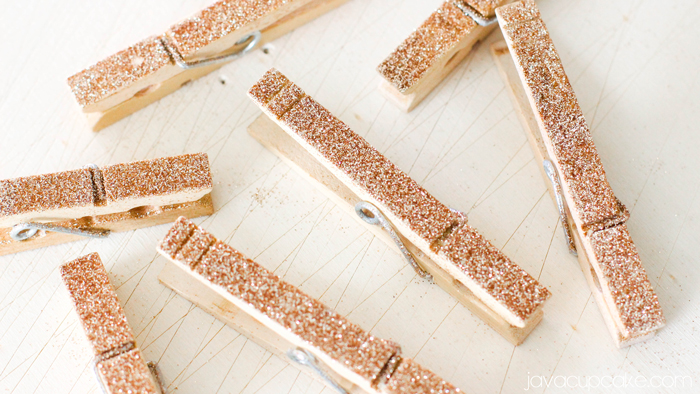 8. Glitterized Faux Fruit idea from A Pumpkin and a Princess.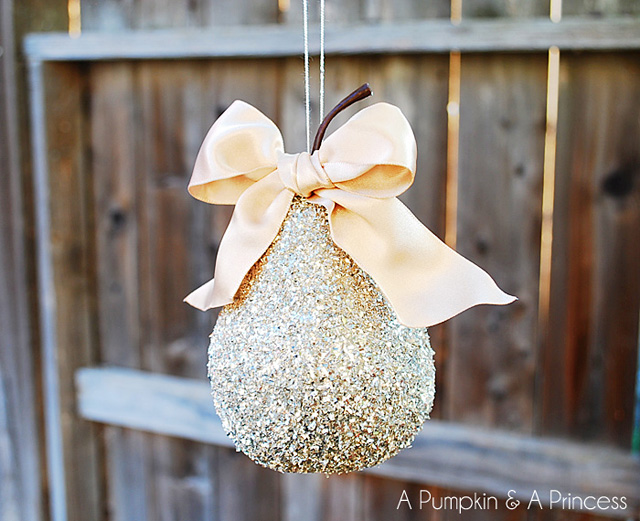 9. Glitter Shoe Makeover! I love this idea from WobiSobi.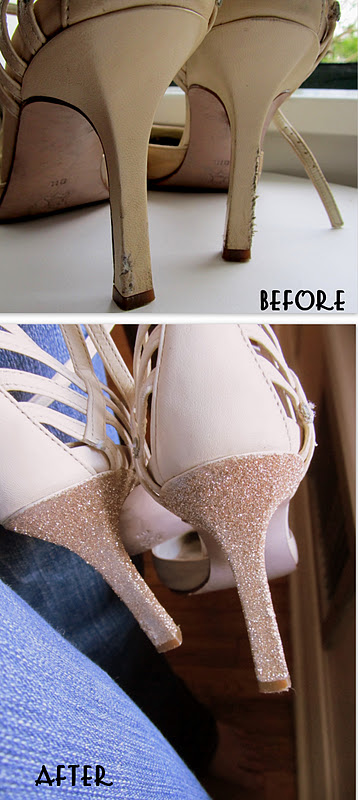 10. Glitter Siverware. This would be so cute for a wedding dinner! Idea from Wedding Chicks.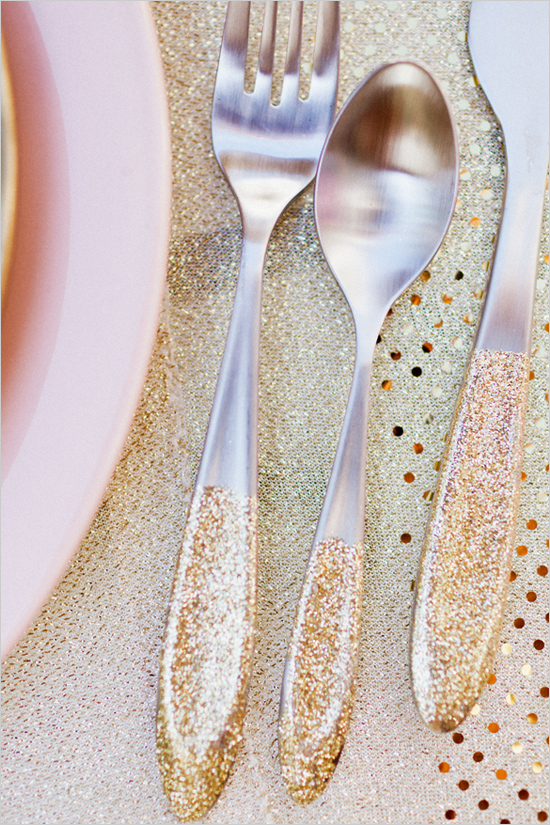 And to finish off, never forget this little piece of advice: