STORAGE. It's necessary in virtually every home. However, even something considered a necessity can be extremely expensive. Fortunately for all of you thrifty organization mamas, we figured out 20 of the best (and least inexpensive) storage ideas. These will work in every home!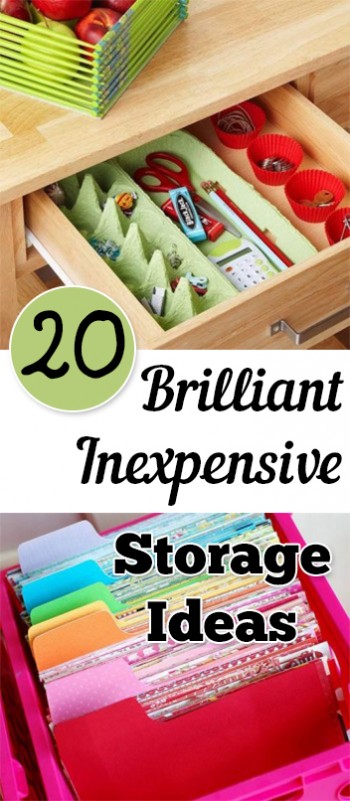 Storing tupperware can be the bane of everyone's existence. There really just isn't a way to get everything to fit! Until now. Use a CD rack to organize and store a variety of differently sized tupperware containers. It fits great inside a drawer, and you probably already have one laying around!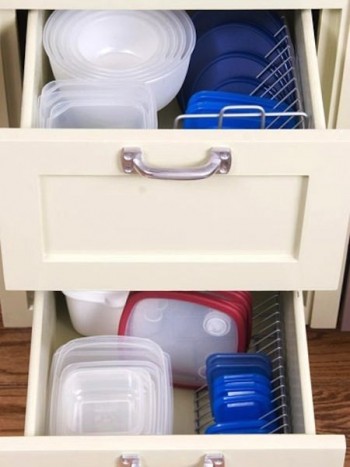 A paper towel holder could be the solution to your craft room woes. Use the holder to store ribbon and keep the ends from becoming a tangled mess. Plus, it's nice to actually see the different varieties you have!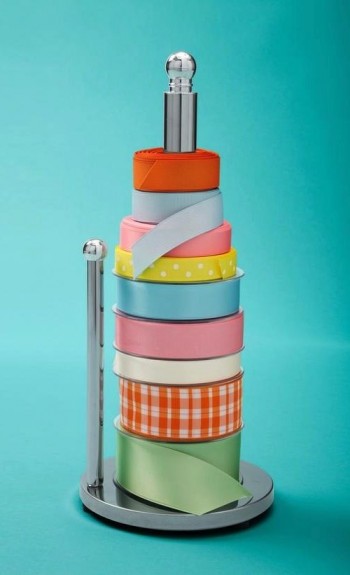 Soap box holders are a frugal solution when it comes to storing your board games and card decks. They're only about $1.50 each, so they're inexpensive enough for all of your games.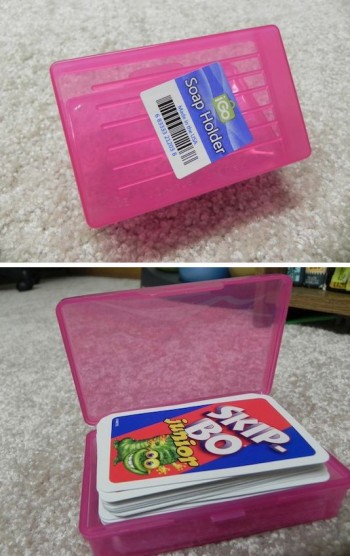 Hats and scarves can be some of the trickiest items to store inside of a closet. Attack some shower rod holders to a hanger, and loop your hats through it. You won't have hats toppling over any longer! You could do the same thing to organize scarves or camisoles.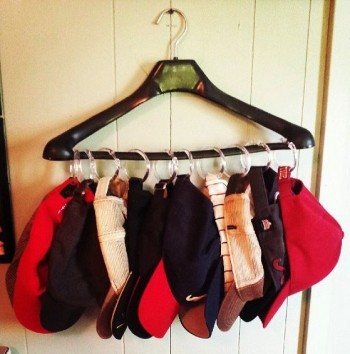 If you can never seem to get your pots and pans  organized the way you would like, it may be time to try turning a bakeware organizer on it's side. Turning it sideways creates little shelves that are sized perfectly.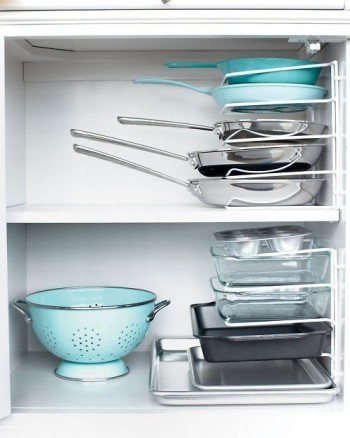 Use silicone muffin liners, or an old egg carton to store the messier items kept inside your drawers. Store spare change, thumb tacks, and rubber bands in the muffin liners. Larger items such as pens and scissors can be stored inside an old egg carton.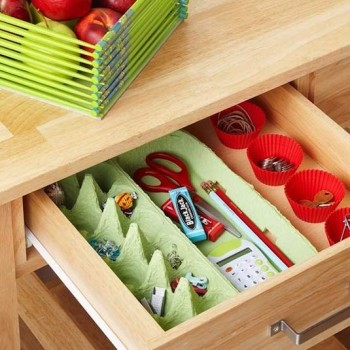 Glue plastic cups onto a sheet of cardboard. Store your Christmas ornaments inside the cups. This can be made for virtually nothing, and will do a great job when it comes to keeping your ornaments safe and not broken!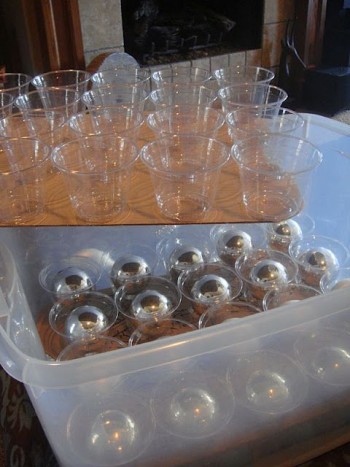 Curtain rods and Command hooks make a great DIY gift wrap storage center. Say adios to crumpled and ripped wrapping paper!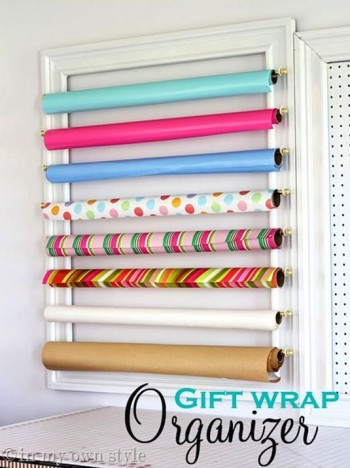 Christmas lights are the worst to store! Wrap them around square pieces of cardboard for an easy, space savvy way to store your Christmas lights.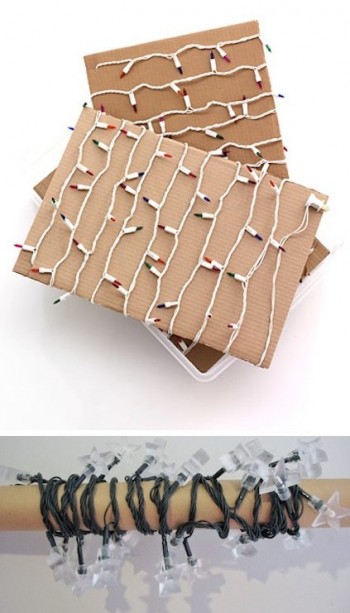 Attach a file box to the side of your bathroom vanity. The file box is the perfect size for a hairdryer, straightener, or curling iron. This frees up a crazy amount of counter space!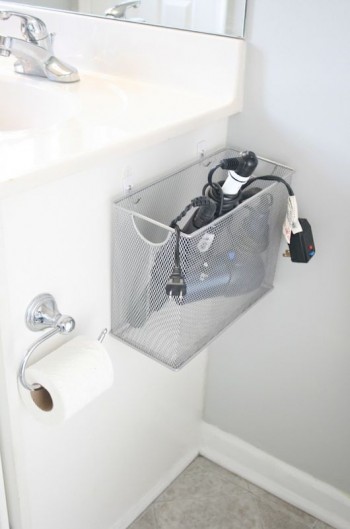 Shoe organizers can be used for a lot more than pairs of shoes. You can store virtually ANYTHING inside of one of these! Use it to store cleaning supplies, or take it outside to store gardening tools.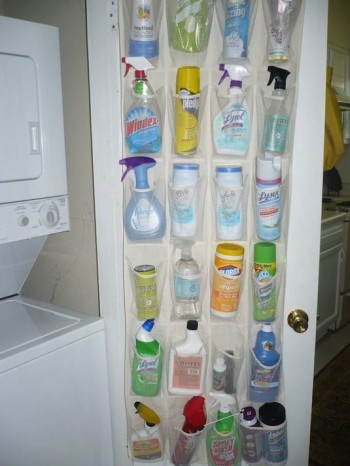 Tackle boxes are great ways to store the little items around your home. They're the perfect size for storing batteries, sewing supplies, and hair ties. You could seriously dedicate a tackle box to every room in your house.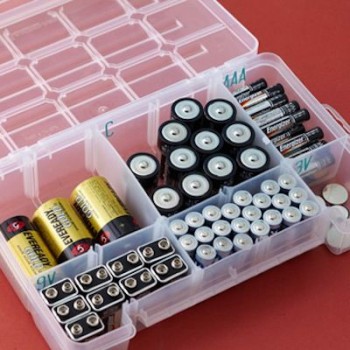 Ice cubes are an inexpensively awesome way to store rings and other small pieces of jewelry. They're the perfect size for earrings!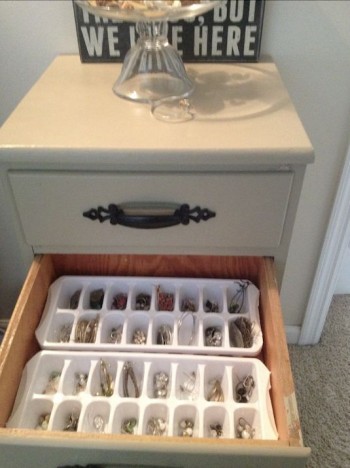 Another creative way to store ribbon is on the spokes of a skirt rack.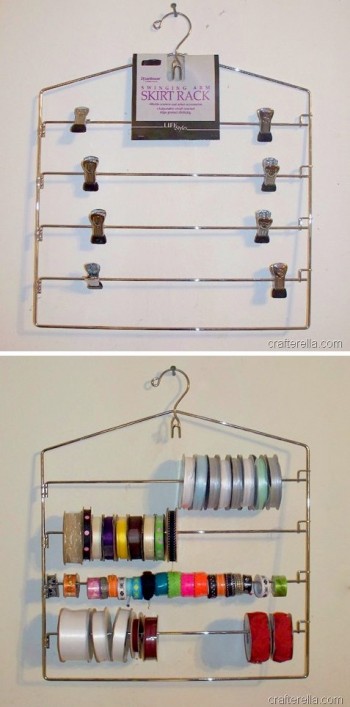 If you are in need of a towel rack ASAP, use a wine rack as a towel holder. Roll the towels and fit them where the bottle of wine would go.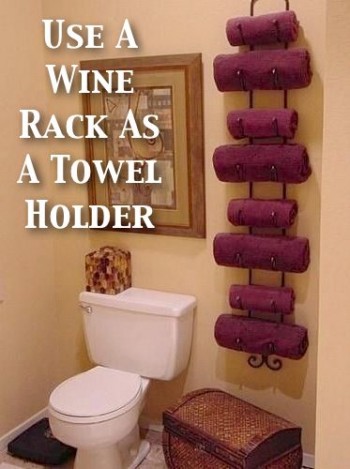 Hide your tooth brushes by creating a cutout in your cabinet.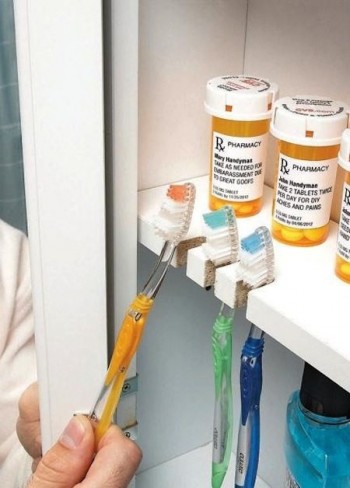 Small plastic baskets can make great inner-drawer storage. Separate your toiletries and organize using a basket!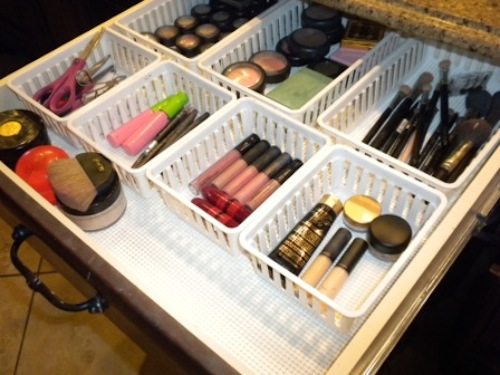 Repurpose an old case of baby wipes and use them to store crayons. These fit perfectly inside of a purse or diaper bag, so you can always have a coloring activity on hand for restless little ones.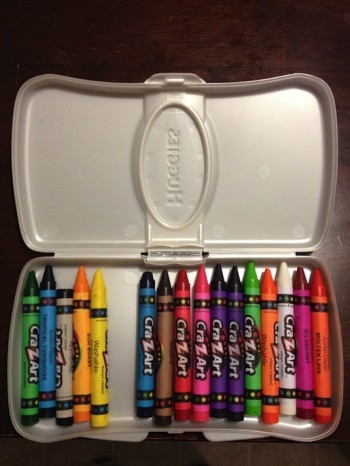 Repurpose a set of vintage door knobs. They make great places to store hand towels, plus it is a genius touch of unexpected interior design.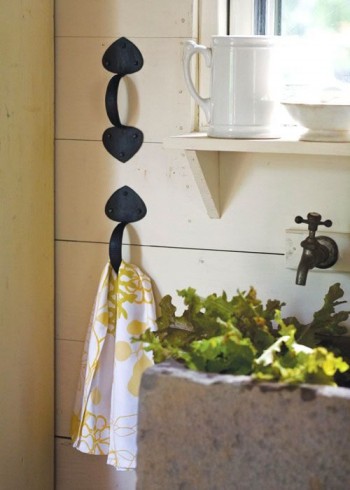 The best way to store your scrap booking paper is to file it according to its color and pattern. You won't have to look at pesky booklets anymore!