Cutesify those boring onesies for your little one with these great ideas! These could also be a great baby shower gift!

1. Felt Bow-Ties for your Little Man
You could sew it on or just pin it so you could change it out. Inspiration via TheWishingElephant.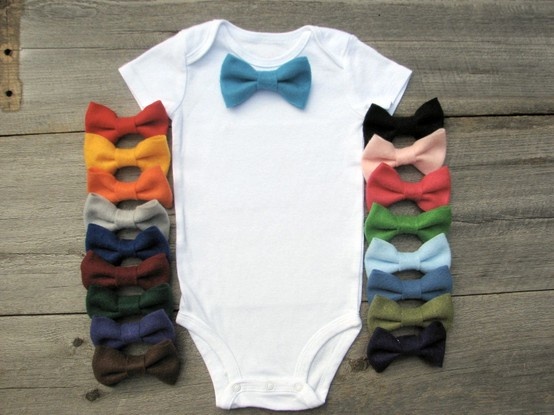 2. Fabric Flowers and Ruffle Bottom
Isn't this cute? Perfect way to add some girly touches without having to put on extra clothing! I love the gray and yellow together too! Available to buy on Etsy, or get creative and make your own.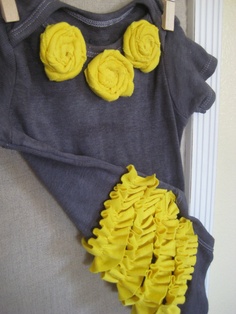 3. Necktie and Suspenders Onesie
So much for napping—this baby is headed to the office! This would be darling for a wedding or church since it's always hard to find fancy clothes that fit them right! This is pretty cheap to buy on Etsy, or if you want to find a pattern and make your own…more power to ya!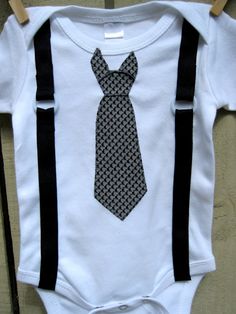 4. Ribbon Ruffle Onesie
That one looks pretty simple to do! And soooo cute! I found this cute idea here.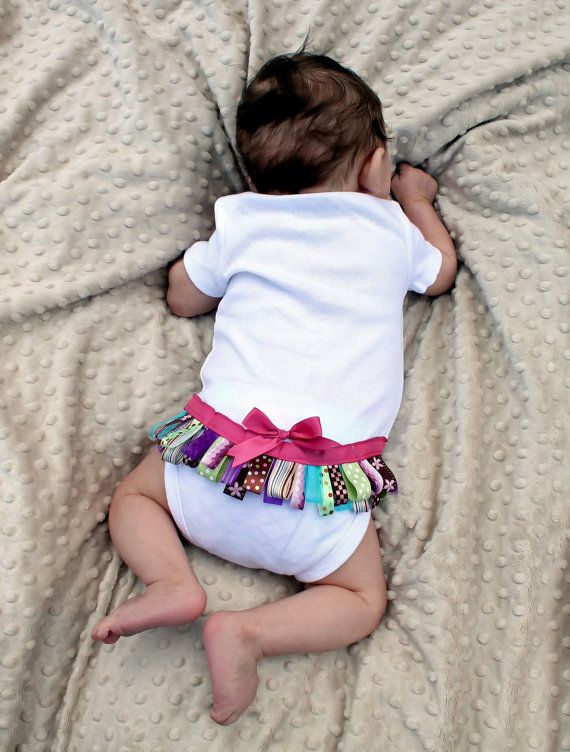 5. The Sheriff's in town!
How perfect would this be for a Halloween costume?? Buy it here.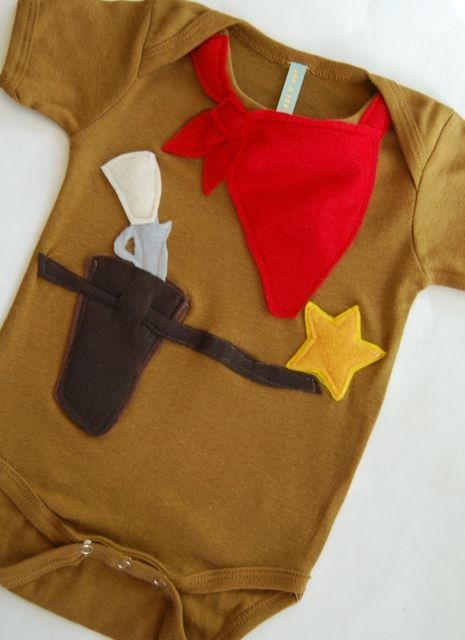 6. Lace Trim Onesie
Simple and sweet. This one would be so easy to do, and you could even add some of the lace on the bottom! If you don't want to make it, buy yours on Etsy!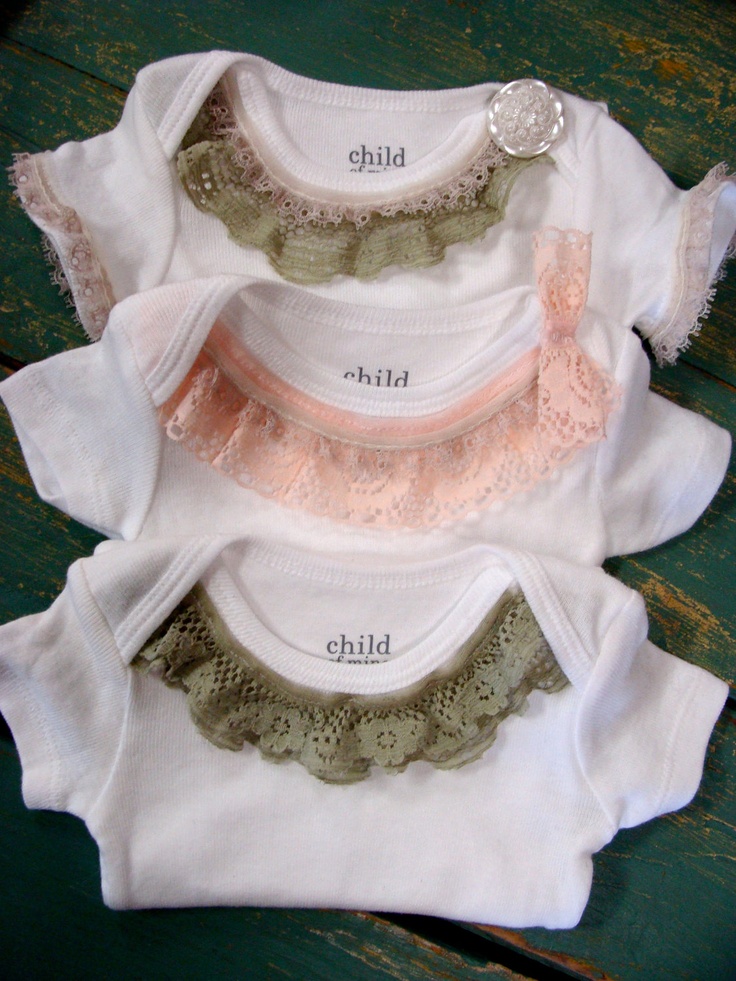 7. Monogram Applique with Matching Skirt
I think this one may be my favorite! How cute is that little ruffled skirt?? I found this cute idea here.
8. Onsie Dress
This one is similar to the last, but the dress is actually sewn on the onsie. I love it! Canary Street crafts shows us how to make this cute outfit here.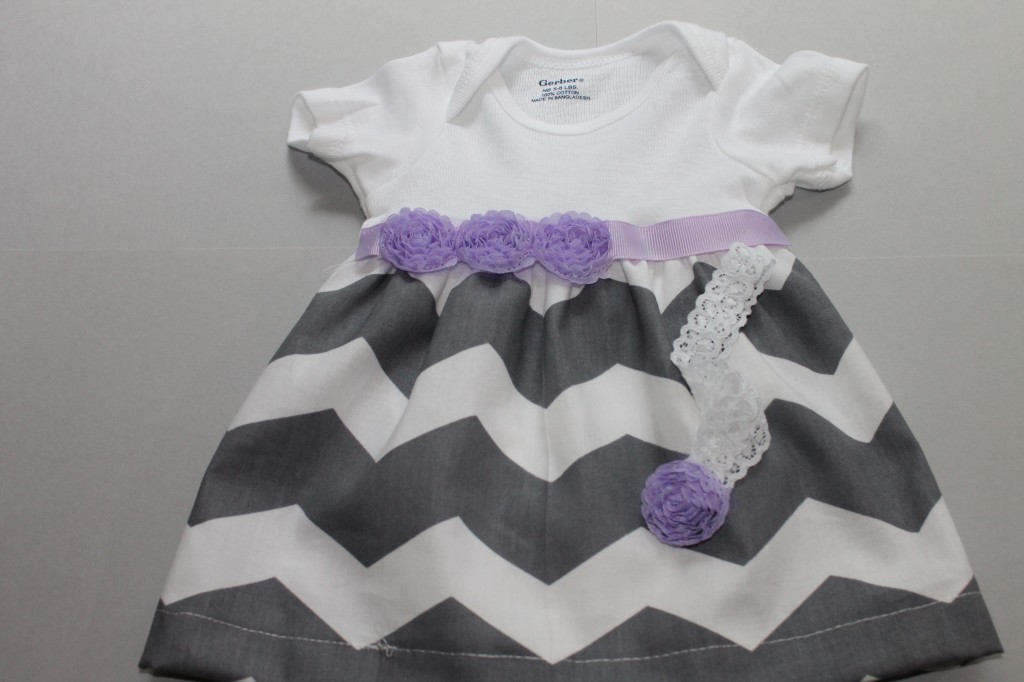 9. Dyed Onesies
For those of you like my who aren't as good with a sewing machine, this idea is great! You can buy the inexpensive white onsies and dye them whatever color you want! I fount this idea on Babble via Pinterest!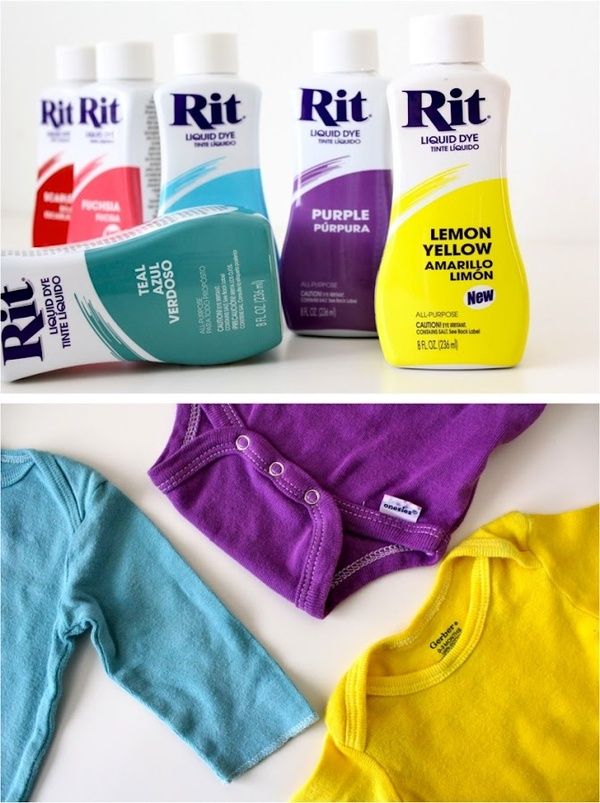 10. Monthly Onsies
These would be perfect for those monthly pictures of your new little one. You could make them for yourself, or as a gift. Either way, they're perfect! Find out how to make your on Stylish Spoons!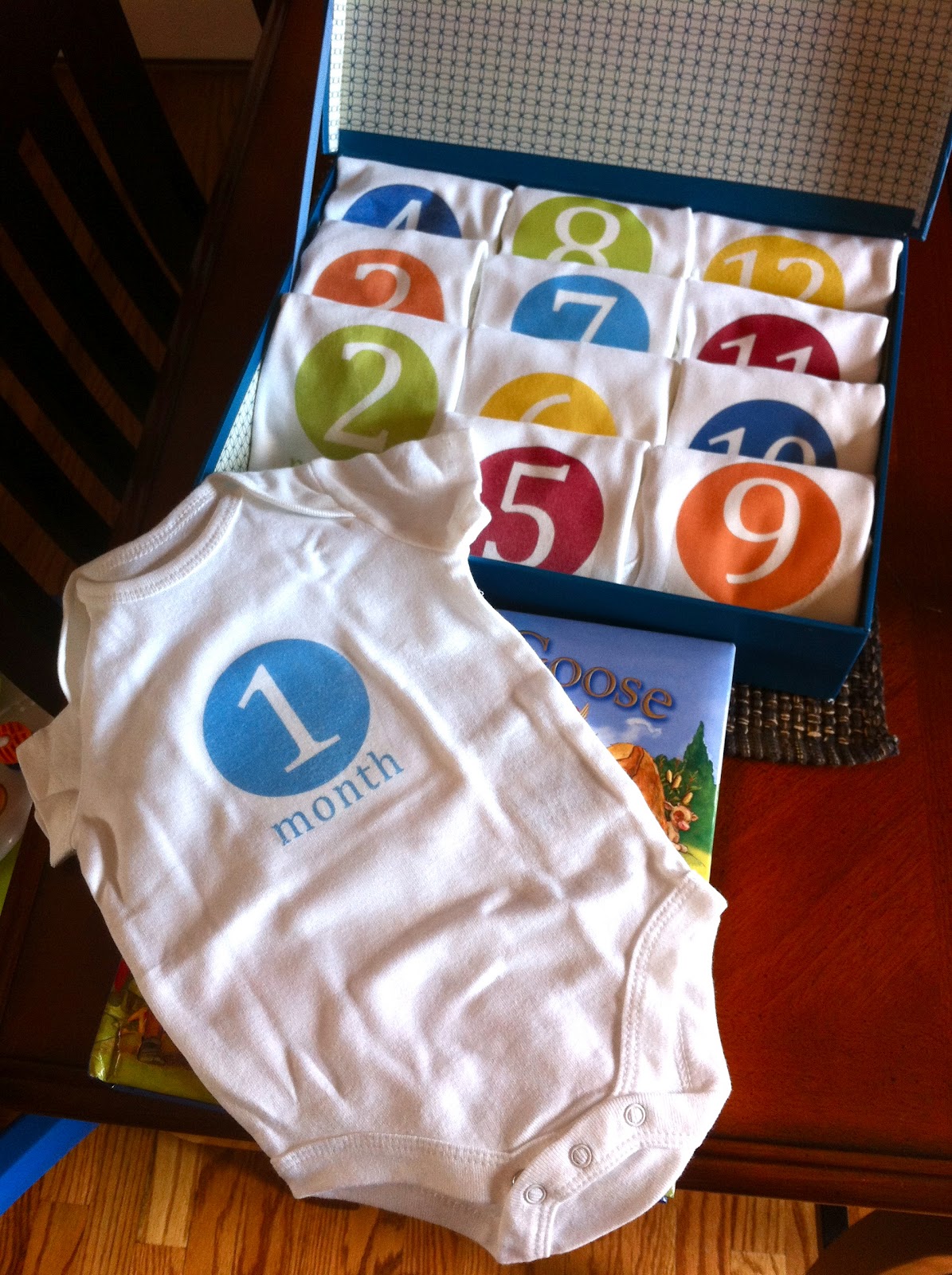 Aren't those adorable!? Now I just need to have a baby! Or get one of my friends to have a baby, ha ha…