6 Ways to Make Your Bedroom More Romantic
Is your bedroom blah? Maybe what it needs is a fresh romantic touch! Here's to a more beautiful bedroom—check out these ideas:

1. Install a flowy canopy over your bed. I think it looks especially awesome with the four-poster bed! Source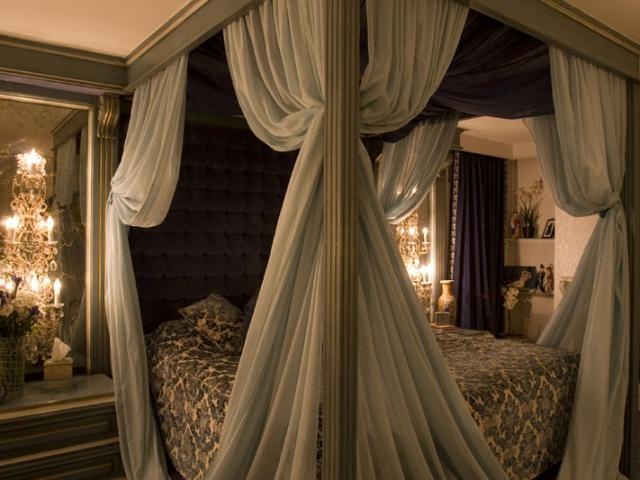 2. Install a shelf above your headboard for holding candles. Source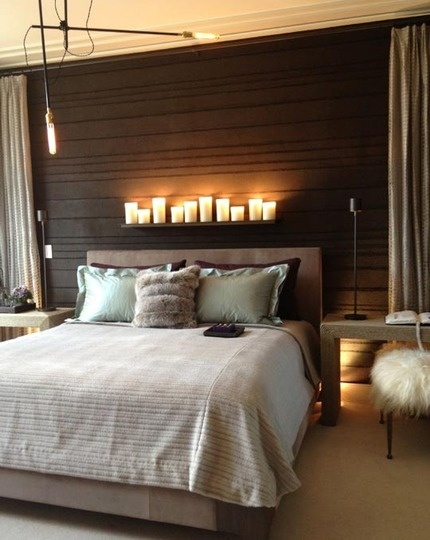 3. Replace your boring ceiling light with a chic chandelier to give a candle-like feel and provide dimmer lighting in the evening. Source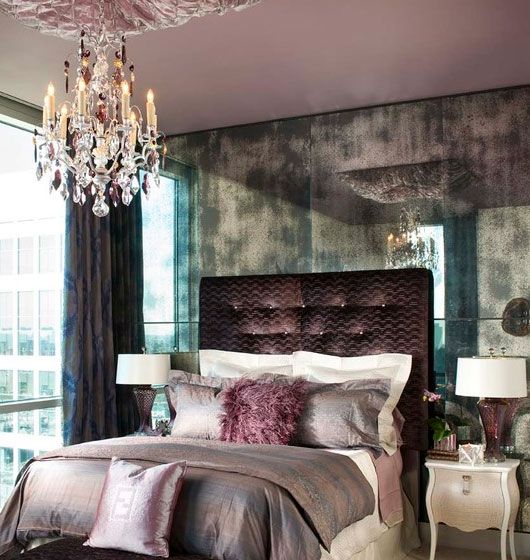 4. Consider your bedding. Different colors and fabrics evoke different moods. I think the light, soft, lacy look of this fabric gives it a romantic feel. Source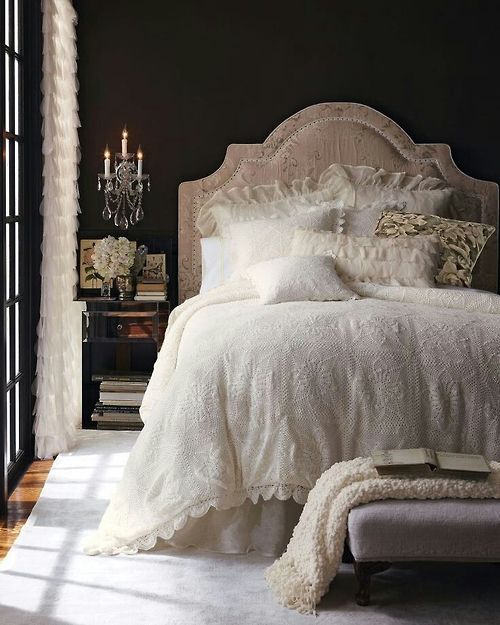 5. Use lamp light. Lamps give off a warmer, softer light than overhead lights. And there are so many cute lamp designs out there to choose from! Source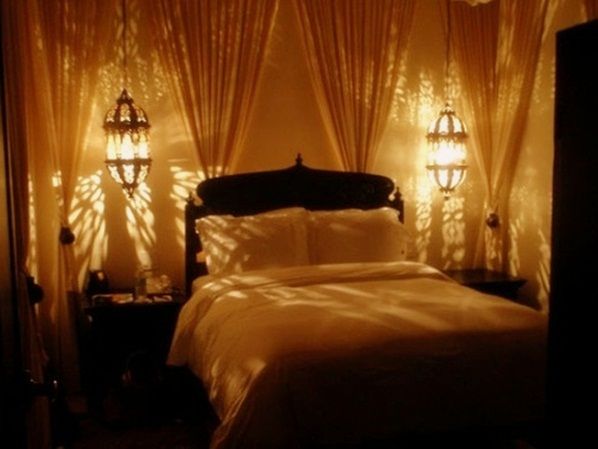 6. Cozy things up. Add pillows, blankets, and curtains to your bedroom. Make it feel like a place where you want to be snuggly. Source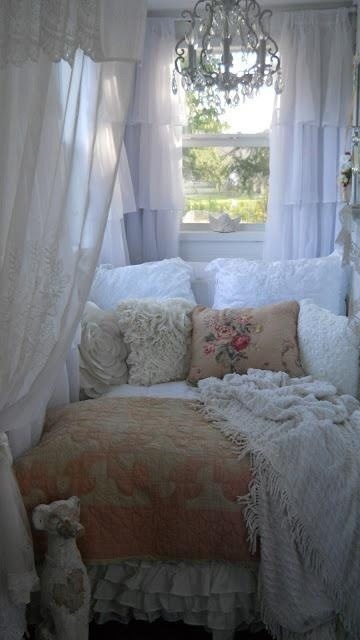 I love these ideas and can't wait to use some of them in my home! I hope you feel inspired too—thanks for reading!