Throwing a Halloween party can be lots of work and it may just seem easier and quicker to buy a few bags of chips, some off brand soda, and a few silly decorations. This year, don't take shortcuts but turn your food and beverages into awesome Halloween themed snacks as well! Here are just a few great ideas to serve at your party!
Pumpkin Puke
This is so simple to make! All you need to do is arrange your guacamole or dip to look like it's spilling out of the mouth of a pumpkin! No extra work is needed except carving (or buying) a scary looking pumpkin! Arrange chips around the puke for an awesome food platter!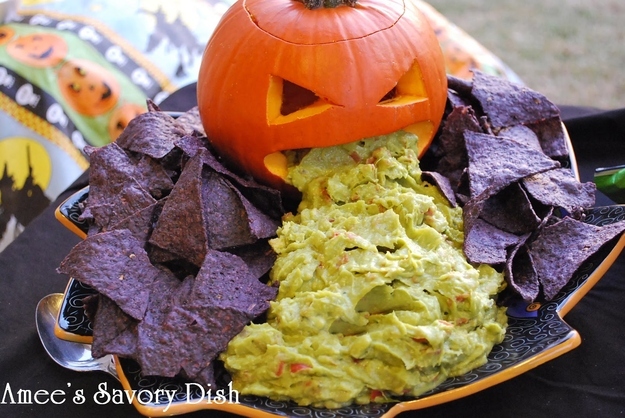 Marshmallow Pops
The great thing about this food is that you can make so many different kinds! You can make ghosts, ghouls, monsters, and pumpkins for all your guests to enjoy!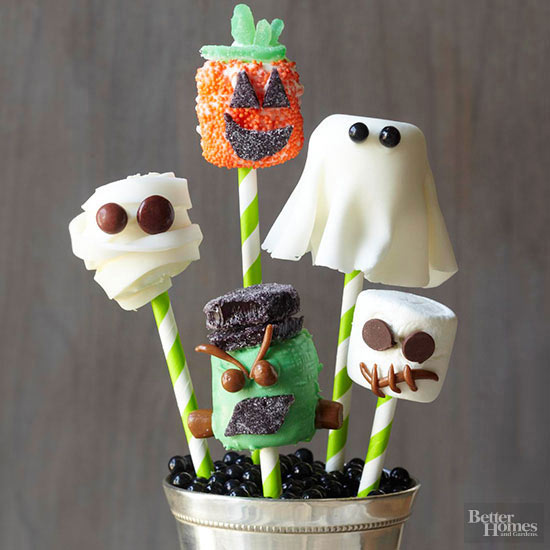 Halloween Hors d'oeuvres
These are quick and easy to make and are great treats and decorations! You can make as many varieties of these snacks with as many combinations of animals, objects, and creatures that you want!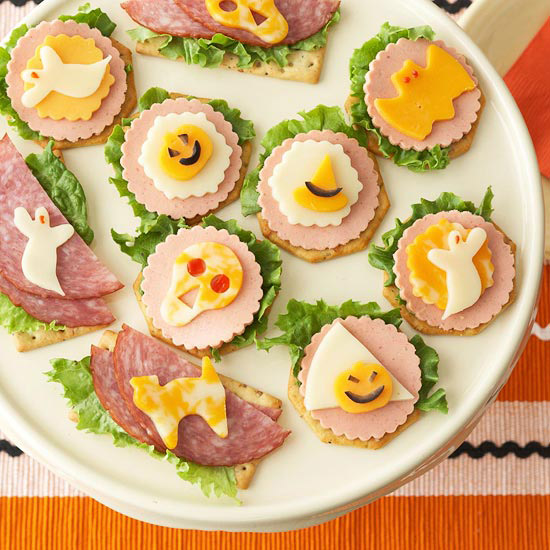 Chocolate Spider Cake
This may seem like an impossible treat for you to make, but it's actually quite simple! All you need to do is make a chocolate cake, put some eyes on it, and then add a few legs to it (either made out of chocolate sticks or pretzels).
Cheese-o-lanterns
If you're gonna whip out the grill for your Halloween party then try this fun idea! Melt the cheese on your burgers to look like fun or scary jack-o-lantern faces! Your guests and family are sure to get a kick out of this one!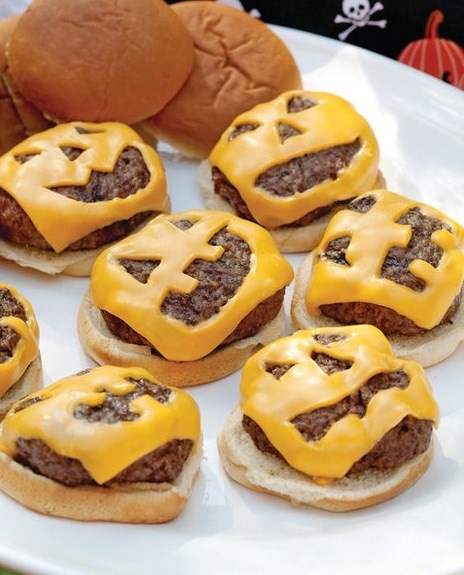 Witch Cupcakes
Take a pair of pretzels, add some paper witch shoes to the ends, and stick them into the green frosted cupcakes. Voila, you've got an easy upside witch cupcake!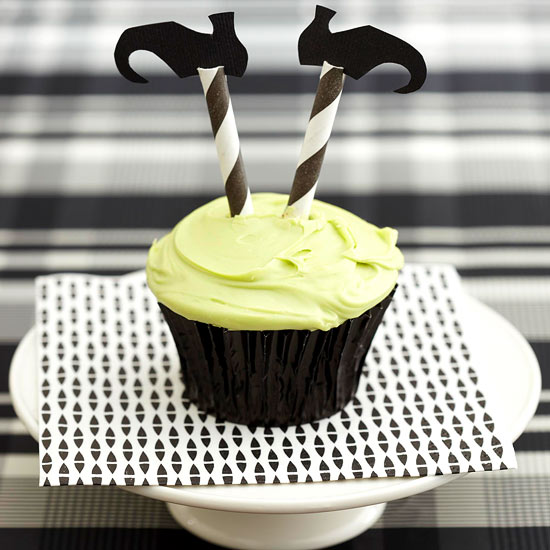 Veggie Skeleton
This is a fun and healthy snack option for your Halloween party! Take your normal veggie platter and arrange it into a fun Halloween shape! Skeletons works easy since the veggies so easily look like body parts, but you can be as creative as you want.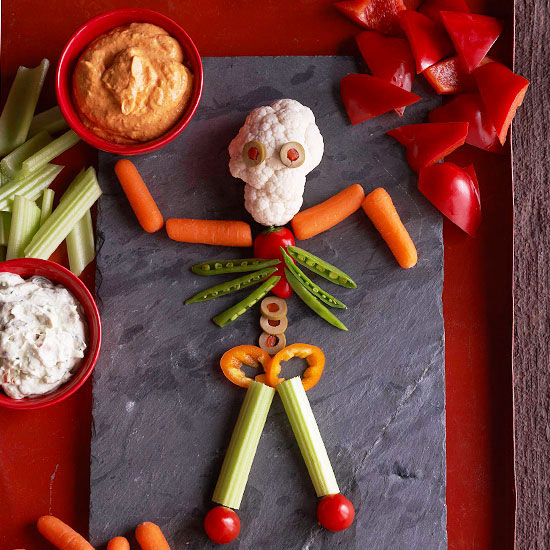 Bone Dip
You can make these treats two ways. You can either take store-bought chips and break them to look like bones, but that may take a while and be a hassle for you. The other option is to make your own chips and shape them into bones before you cook or fry them.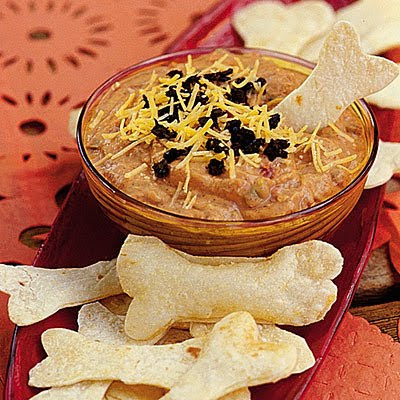 Fall Cookies
These cookies are so awesome that you and your guests won't even want to eat them! The cookies are made to look like fall leaves or little gusts of wind blowing them off the trees! How awesome!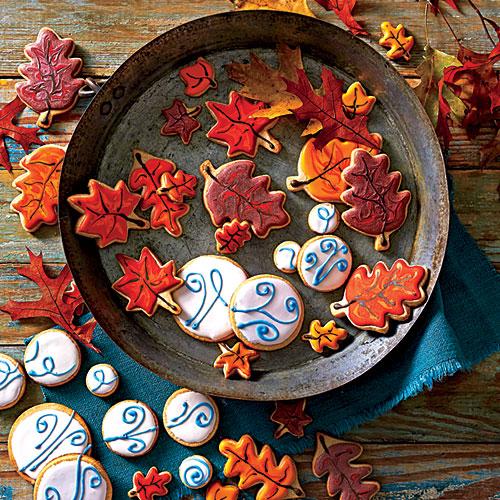 Pumpkin Oranges
Healthy and Halloween-y! You can't get a better combination! All you need to do is peel mandarin oranges and insert green colored things into the top for the stems. You can use green sour strip candies or anything else that you think would look great.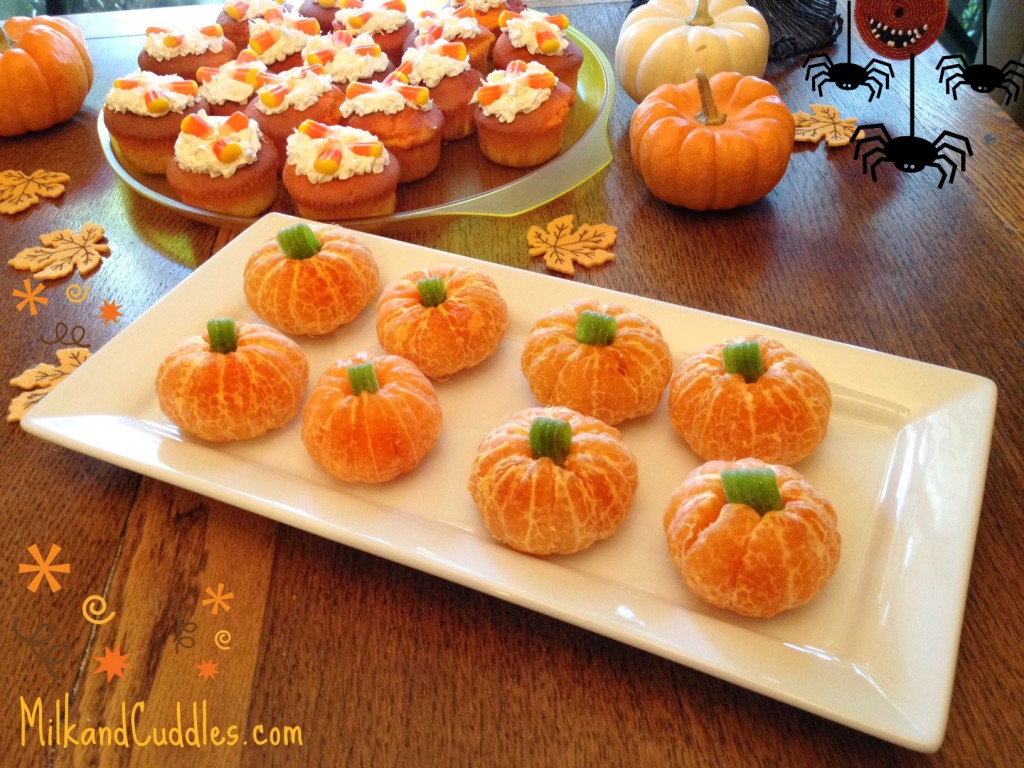 Eyeball Punch
This definitely isn't a party food idea for the squeamish, but it's pretty cool looking! There's lots of recipes online that have different ingredients, so find one you love and go for it!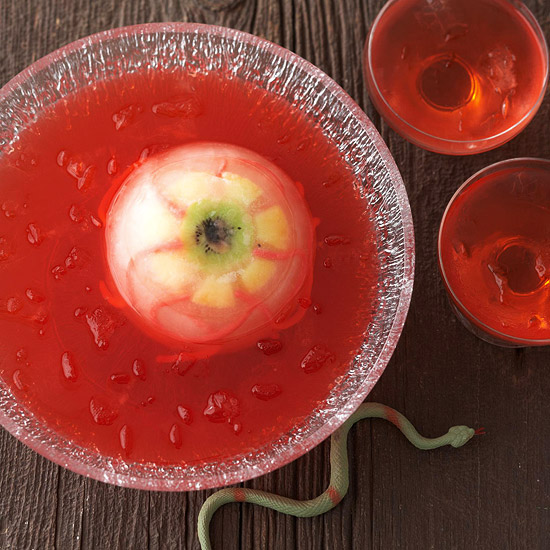 Finger Food
These can be made with pretzels, sandwiches, or even fruit, and they're all as yummy and horrifying as the next! Choose the ingredients that would work best for your party and have fun making your very own finger food!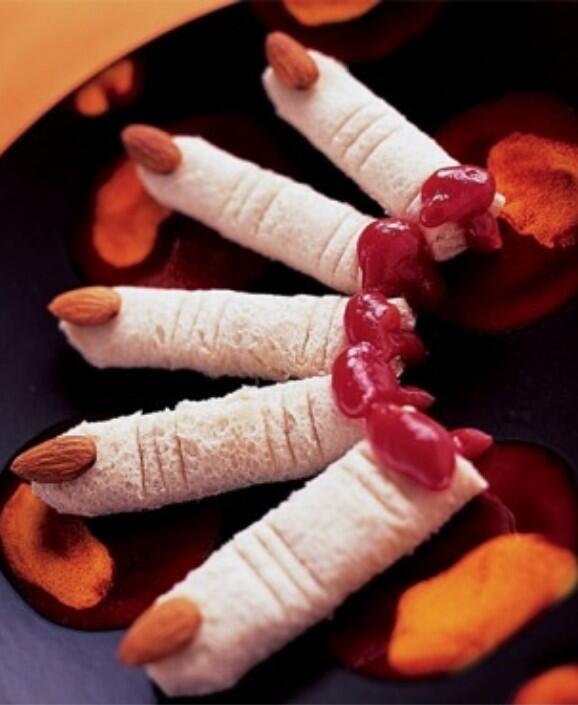 Mummy Dogs
The kids are sure to love these little mummified teeny weenies! Wrap up the dogs like a pig in a blanket, but leave a little slot for the eyes and use some dough as a head wrap. Then cook them and use dots of mustard to make the mummy's eyes!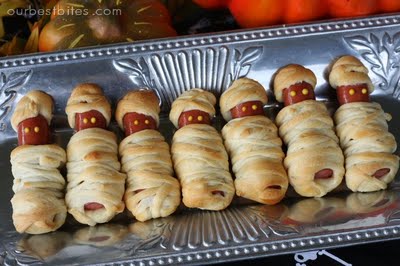 Shrieking Strawberries
Frightening fruit is sure to take your party to the next level! These are a healthy and simple snack that are great for any Halloween party. Just dip the strawberries in white chocolate and paint on shrieking faces with drops of milk chocolate.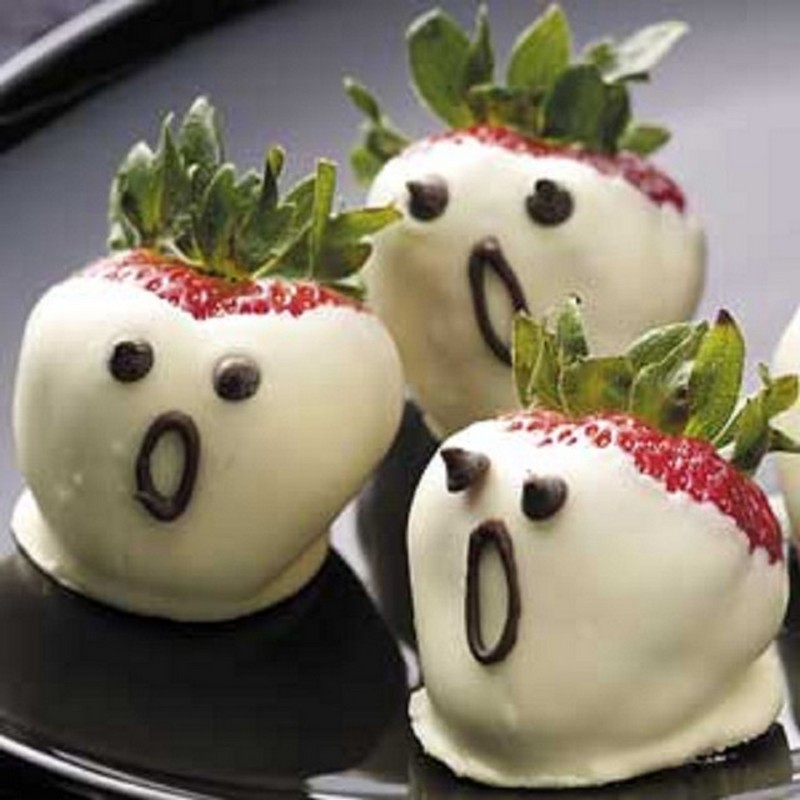 Veggie Platter
Here's another decorative option for your veggie platter. Arrange all the carrots, broccoli, celery, and whatever else you have to make a big, fun pumpkin!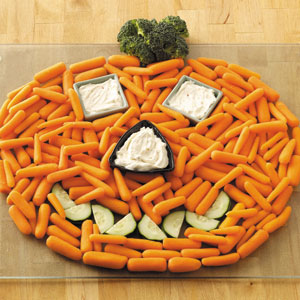 Peanut Butter Eyeballs
These may be nasty to look at but they sure are delicious! Believe it or not, there are actually tons of eyeball food recipes online, so if you want a specific flavor or need to avoid certain ingredients, then a simple search will give you plenty of options!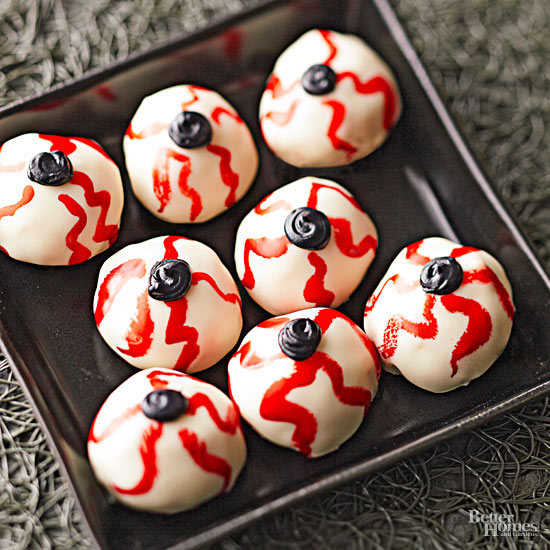 Slime Jell-O
Gummi worms just seem to be a candy that was meant for Halloween. Mix some Jell-O together to make fun Halloween colored slime, and then just add some gummi worms to make it look like a little snake's home!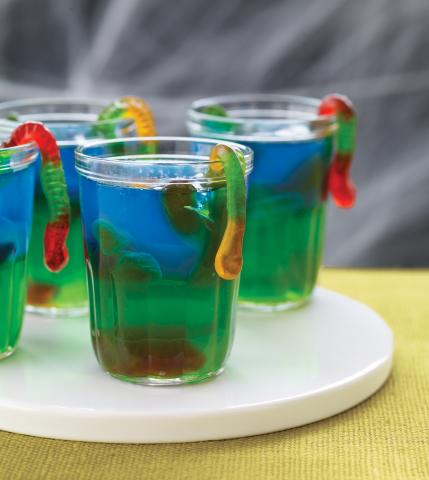 Shrunken Heads
These may require a little extra work than other snacks, but they're definitely worth the work. Not only do they look awesome, but they're actually healthy for you since they're made out of fruit! Follow the directions and get some awesome shrunken head snacks!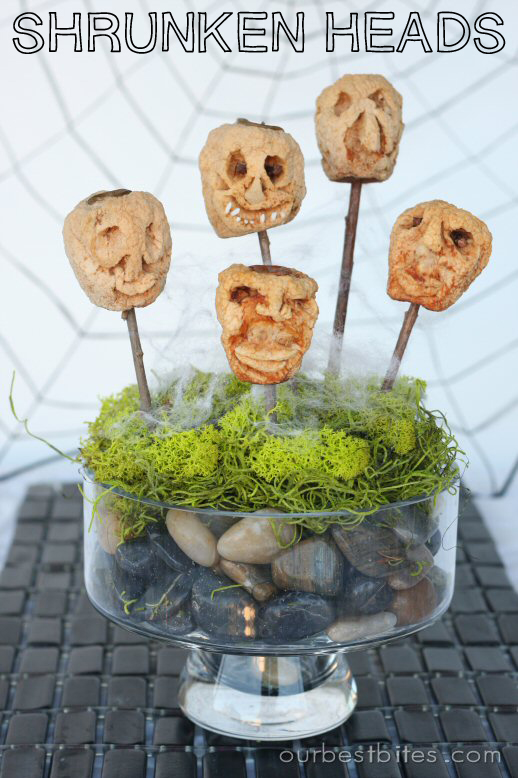 Candy Corn Cupcakes
Take candy corn to a whole new level with this awesome party food idea. Each tier of frosting should match the colors of a candy corn and, if you want, you can even top the cupcake with a piece of candy as well!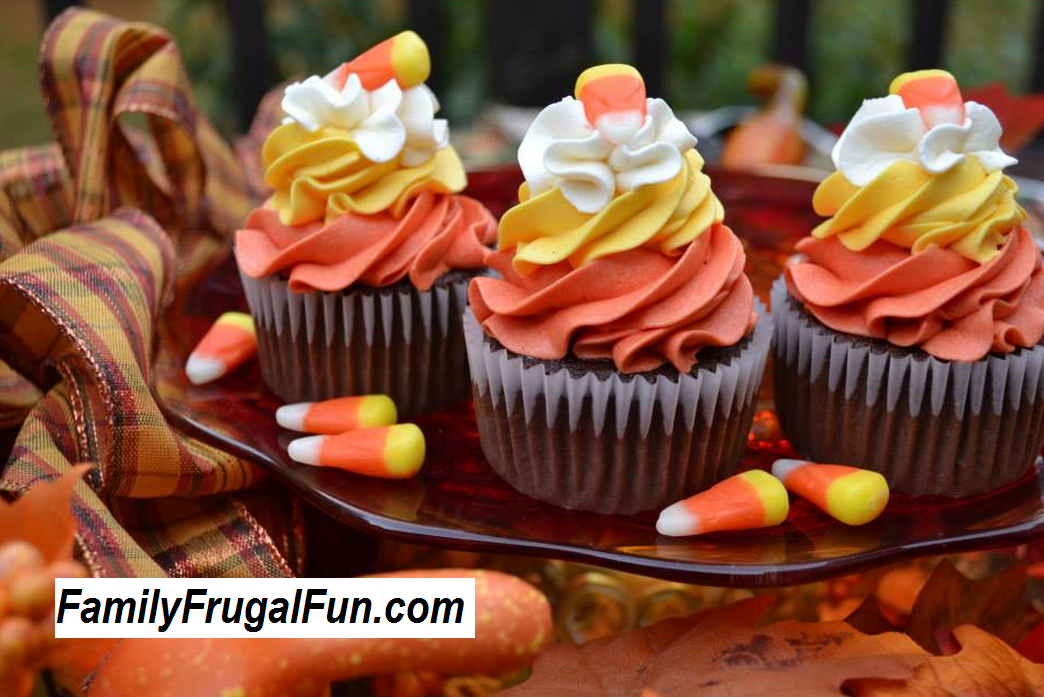 Band-Aids
Okay, these are pretty gross snacks, but I could see a very few select groups of people liking them. If you think your party guests fit that bill, then for sure give this idea a try!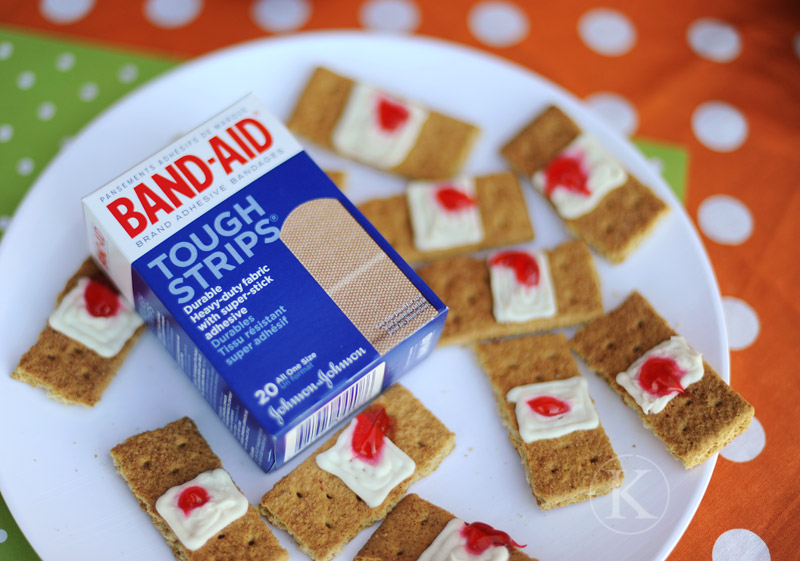 Worms
Here's another gummi worm idea! All you need is some pudding and whatever kind of chocolate you'd like to crumble over the top.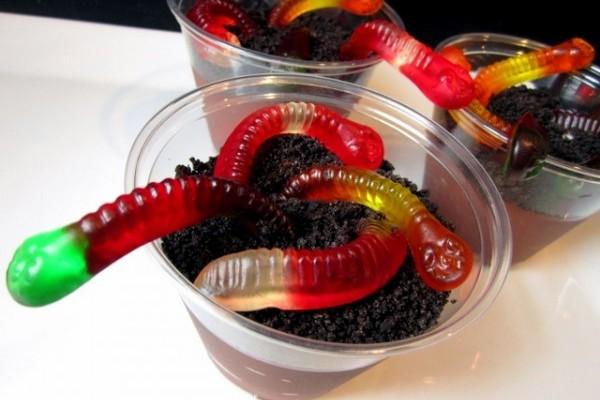 Spider Bites
Little pumpkin spiders on top of purple cupcakes: that's pretty much as Halloween as you can get when it' comes to food ideas! These may take a little time to make, but everyone will love them!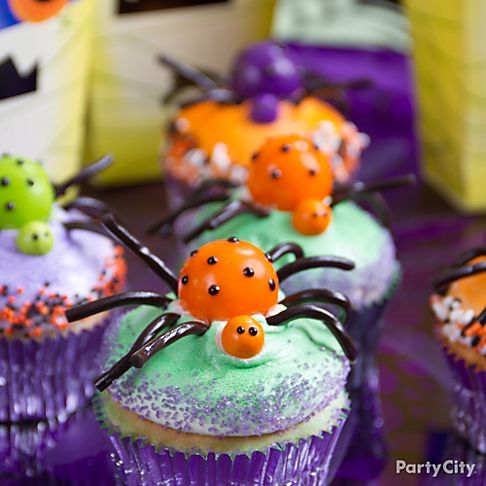 Tombstones
Nothing says Halloween like food in the shape of tombstones and cemeteries! Write funny names on each of the tombstones to make your guests laugh while also enjoying the great food!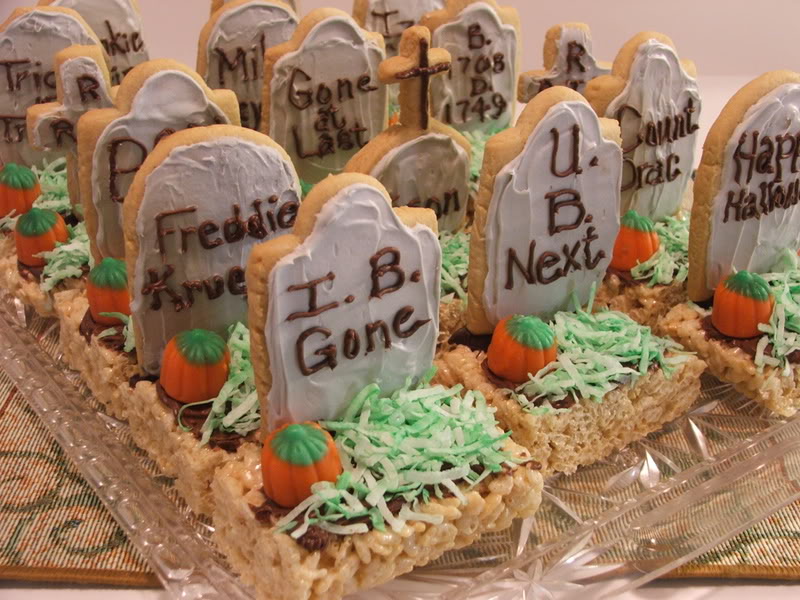 Watermelon Monster
This is such a cool idea! And it's also completely healthy for you, so it's a win-win! Have fun carving the watermelon into a scary monster face and then spread the other fruits out to look like your monster is throwing up!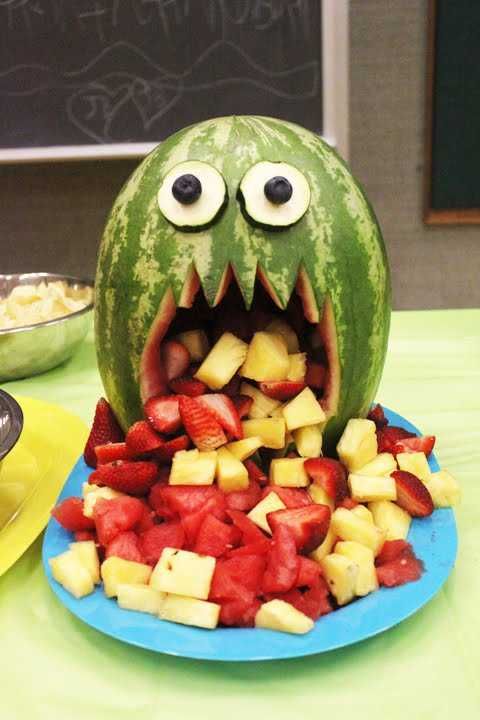 Stuffed Heads
These are probably more for actual dinner and not simple party snacks since they're pretty filling, but use them however you want! Cut fun faces into the sides of the peppers, and then fill them to look like spaghetti is coming out of their brains!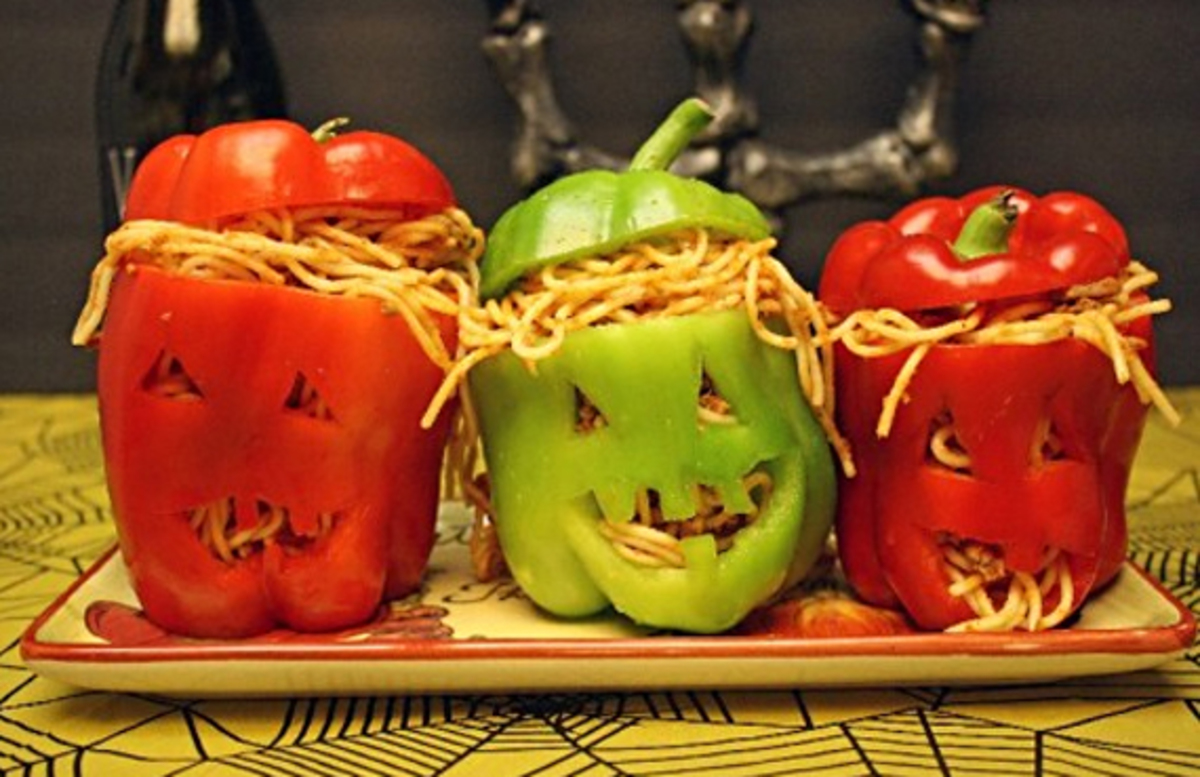 Web Dip
Make a simple chip dip, but spread out the ingredients to look like a big spider web! Go the extra mile and put a plastic spider in the middle of the dip for added effect!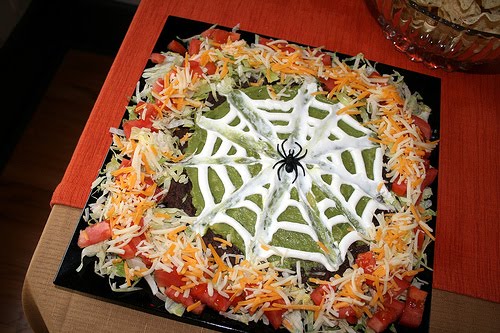 Spider Eggs
Don't just settle for deviled eggs, with just a few more ingredients you can get some awesome spider eggs! All you really need to do is add some olives and arrange them to look like a black spider sitting on top of the egg and you're good to go!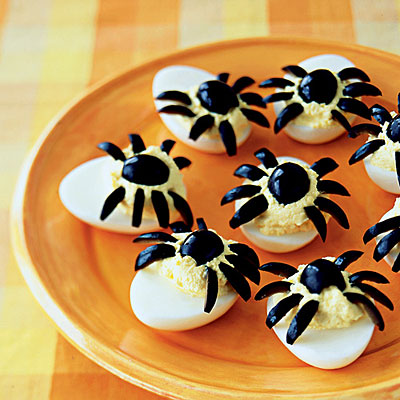 RIP Pudding
These little glasses of pudding are sure to delight your guests! The best thing is that they're easy to assemble and there's no mess afterwards; you can just throw the cups straight into the trash!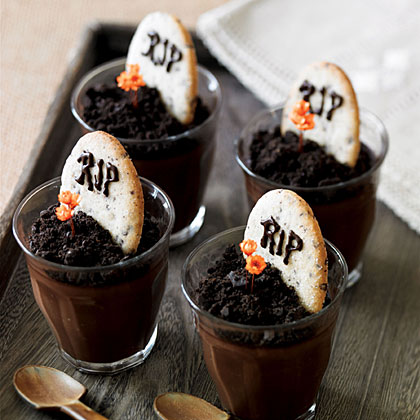 Pumpkin Buddies
These are probably more for little kid's Halloween parties, but I'm sure older kids and adults would like them just as much. Cut cantaloupe (or any other orange fruit) to look like pumpkins, and then add candy eyes and smiles.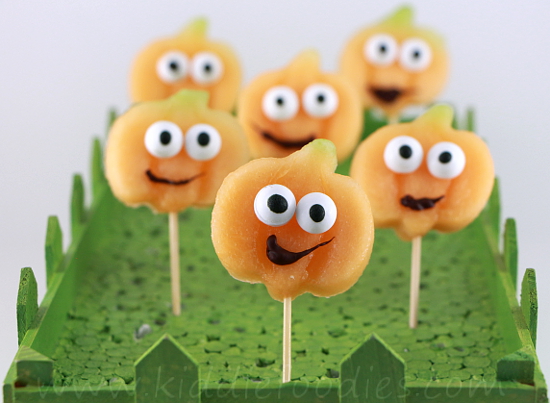 Pumpkin Macaroons
There are lots of different pumpkin-like cookie recipes out there, but this is one of the more sophisticated ones. Make the cookies, put orange frosting between them, and then green frosting and tootsie rolls on top as the stem and leaves.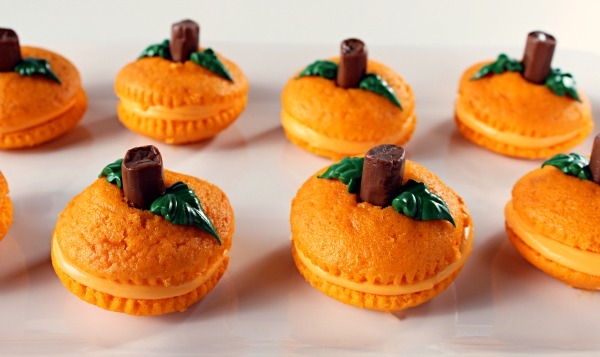 Eyeball Pinwheels
Eyeball pinwheels are actually super easy to make and they can feed lots of guests, so if you've got a big party list then here's an idea for you! You can really fill the pinwheel with anything you want, as long as when they're rolled up they look like little eyeballs.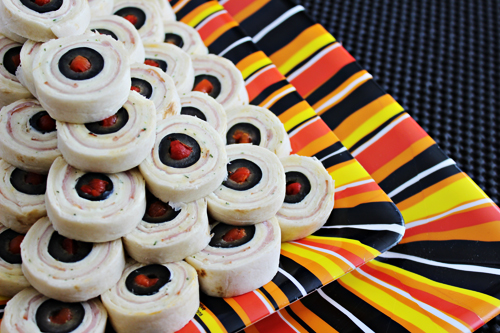 Halloween Colored Cake
Every party needs at least one cake. Don't settle for a store-bought one, but make your own and blow your guests out of the water! Make a Bundt cake that's filled with all the colors of Halloween inside of it.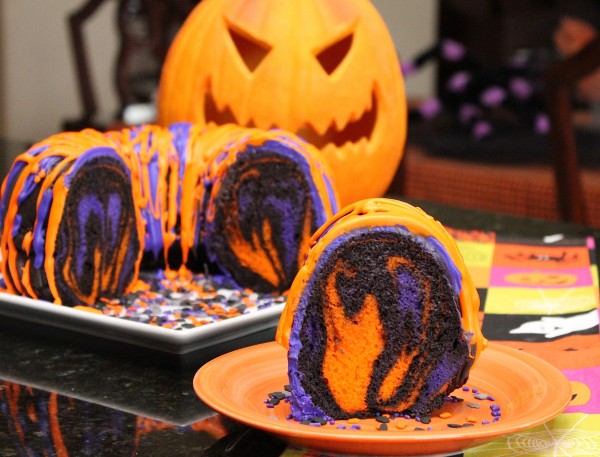 Cookie Pizza
This looks delicious and it's so easy to feed your guests with a dessert pizza. You can add whatever kind of candy and chocolate you want on the top; just make sure to add the candy corn for the Halloween spirit!