Spring is just around the corner and I seriously cannot wait! I am tired of all of the glum weather we've had in my neck of the woods! I'm already planning ahead to my Spring porch decor and am working this week on making my own spring wreaths. Keep reading below for a few of my favorite spring wreaths: front door ideas.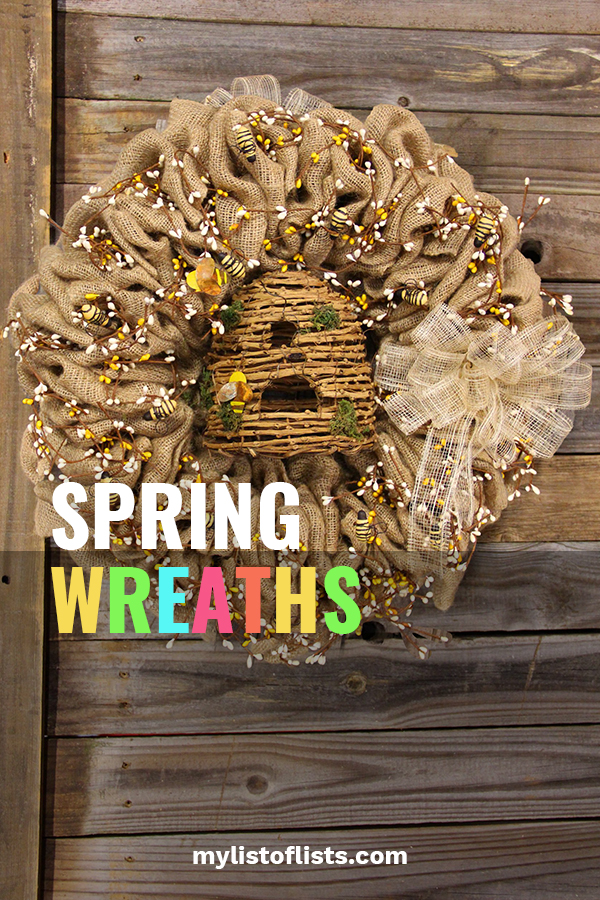 Spring Wreaths Deco Mesh
You'd be surprised how easy it is to make your own deco mesh wreath. Check out my tutorial below to make your own.
Here is what you'll need:
Deco mesh fabric (cut into long strips)
Ribbon or other accessories (optional)
Step One: Take pieces of the deco mesh fabric and wrap it around your foam wreath form, tying off the excess so it looks like a cute bow. Repeat the process until the entire wreath form is covered. Fill in any additional holes with little accessories.
Step Two: Fluff the ribbon to make your wreath look big and full before hanging it up on your door. Wasn't this incredibly easy? I sure thought so!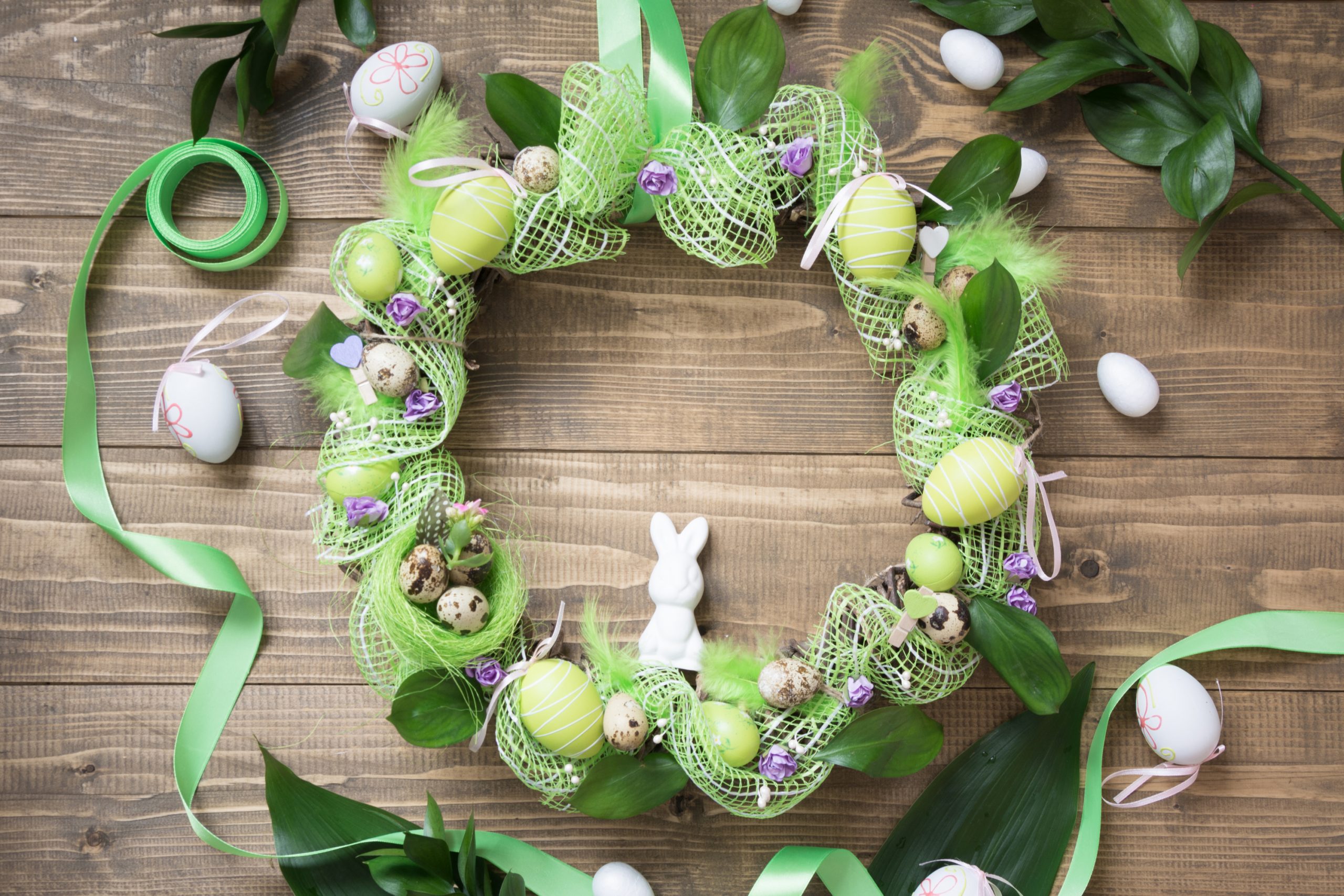 Spring Wreath Dollar Store
If you don't want to spend tons of money but you still want to look cute for the holidays, check out this Spring dollar store wreath.
Here is what you will need:
-A wreath form
-Sprigs of greenery from the Dollar Store
-Hot glue gun
-Ribbon
Step One: Place your greenery strategically around your wreath form, using a hot glue gun to secure each piece together. Repeat the process until the entire wreath is covered in greenery and wait for the glue to completely dry before moving on.
Step Two: Complete the look by tying it off with a big ribbon bow or leave it be. Pretty cute and even easier, am I right?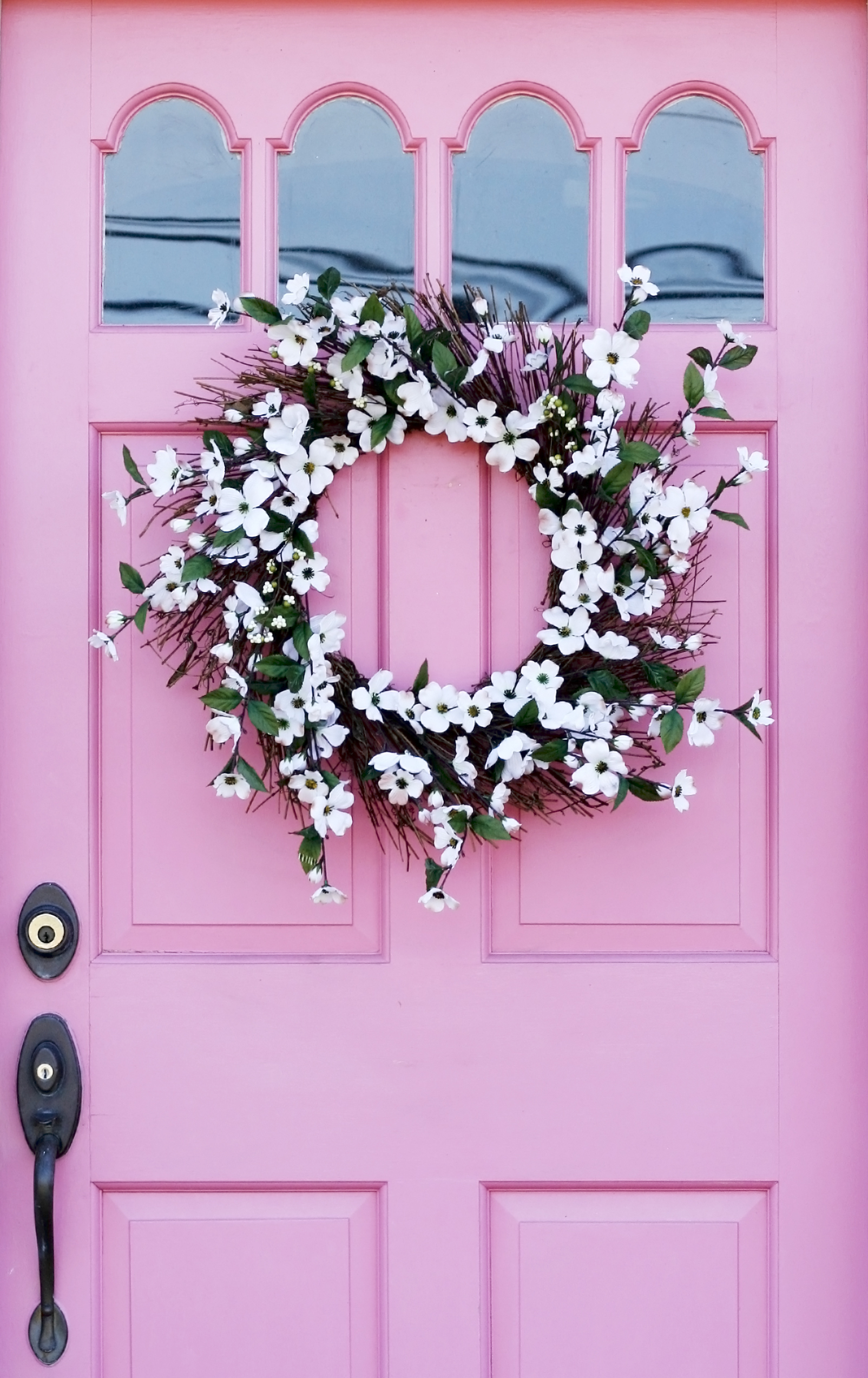 Spring Wreath Burlap
I love the look of a ruffled burlap wreath because it honestly looks great no matter what season you happen to be in!
Here's what you'll need:
-metal wreath form (NOT foam!)
-burlap ribbon
Step One: Once you have gathered the supplies for your burlap wreath, all you have to do is wrap your ribbon around the wreath form, taking care to fluff it up along the way. Again, repeat until the entire wreath form has been covered up and is as fluffy as you would like it to be. Finish it off with some accessories.