Mother's Day is just around the corner and it's time to start thinking about the perfect gift for one of the most important people in your life! What says "I Love You" like a homemade gift? Whether it's for a mom or grandma, or from an adult or child I think you'll like some of these great ideas I found! Please Share what you end up making!


Engraved Jewelry Box
Okay, so this isn't DIY, but I loved it so much that I just had to share. Check out this beautiful engraved jewelry box from Sub Culture Gift Shop.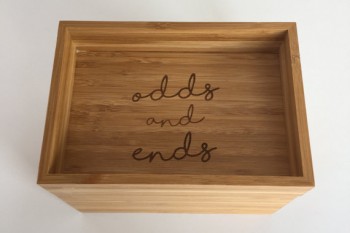 2. Handprint Flower Tote Bag
Cute present from the grandkids! Tutorial found on Paint Cut Paste.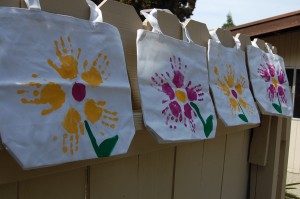 3. Mason Jar Picture Frame Vase
Adds a personal touch to your gift of flowers! Fill it with her favorite real flowers, or fake ones that last all year long! Cute idea from Home Stories A to Z.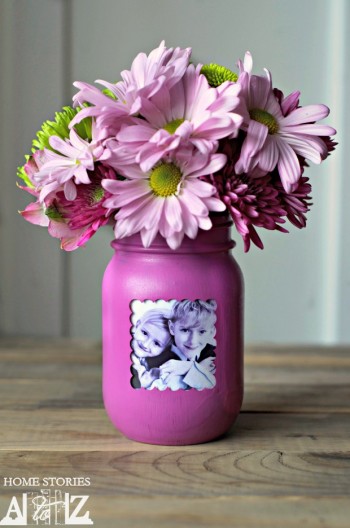 4. "I Love You Because…" Card
They may need a little help from Dad on this one, but it will be a keepsake to cherish! Instructions from Wayward Girl's Crafts.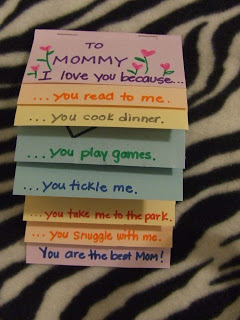 5. Homemade Gift Basket
Choose some of Mom's favorites and make a fun gift basket! This one is from Sunset.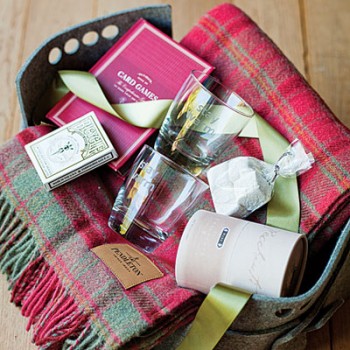 6. Monogram Wall Art
Make a cute monogram decoration like this one from Embracing Creativity.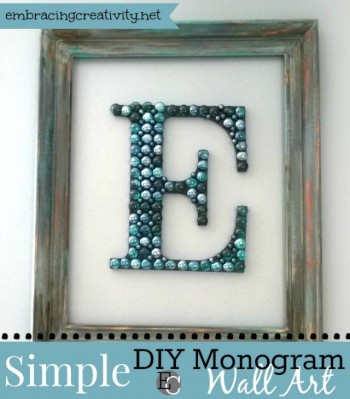 7. DIY Sugar Scrub
Every mom needs a little pampering! Get the recipe for this yummy coconut lime sugar scrub from The Idea Room.
8. Photo Bookmarks
For the reading mom or grandma….wouldn't it brighten up your day every time you open your book to see the faces of your favorite kids? Instructions found on Eyes on the Source.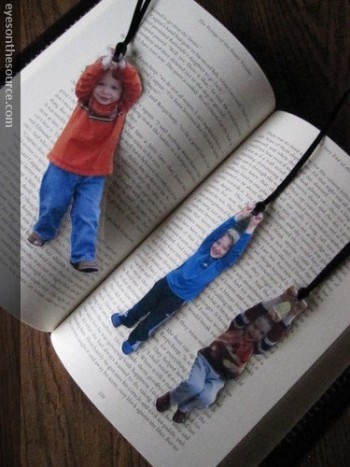 9. Mother's Day Printables
Find these FREE printables from Out of Office, and get creative of how you use them on your homemade present!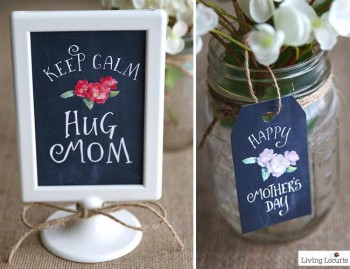 10. Paper Flowers in Upcycled Tin Vase
Mom will love this bouquet that never dies! To learn how to make yours visit Trim Craft.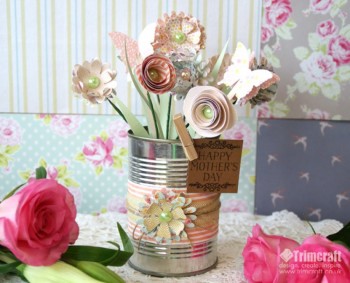 11. Pom Pom Flowers
Cute and easy! For the tutorial visit Craft and Creativity.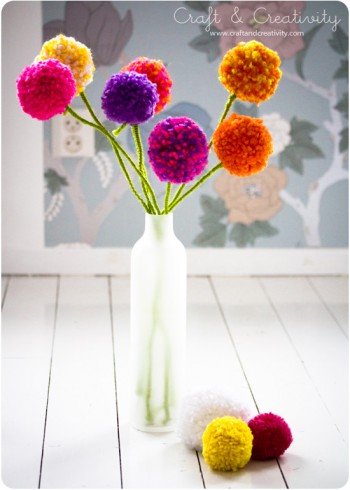 12. Brag Book
Perfect for grandma's to carry around in their purse to show off their beloved grandkids! Learn how to make yours at Nalle's House.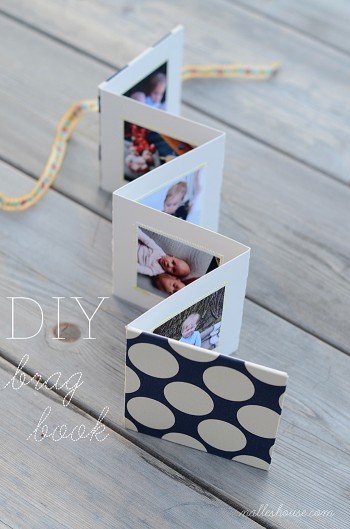 13. DIY Magnet Dry Erase
You may want to keep a 2nd for yourself! Learn how at This Silly Girl's Life.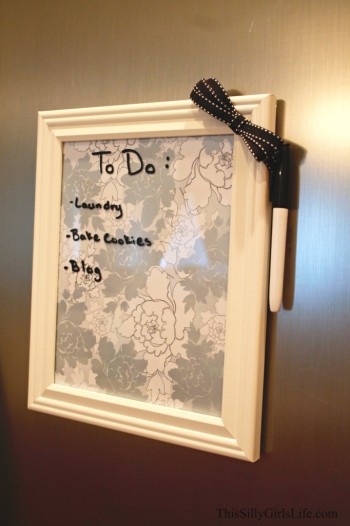 14. Washi Tape Coasters
Learn how to make these cute coasters from Washi Tape Crafts.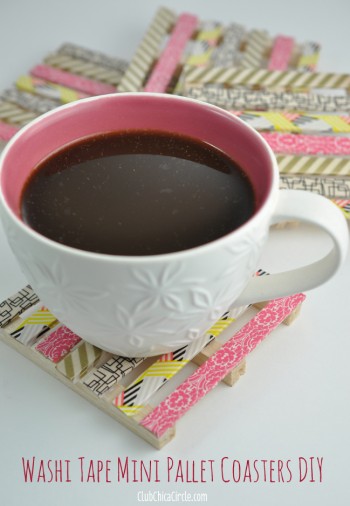 15. Homemade Sugar Cookies
So simple and you can personalize and decorate them however you want! Awesome mess free sugar cookie recipe from The 36th Avenue.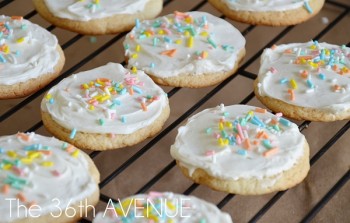 16. Mother's Quote
Find a whole bunch of awesome Mother's Day Quotes from DIY Ready. You could paint it, print and frame it, make a wood block with vinyl letters…but whatever you do she'll think of you every time she reads those sweet words!
17. Slippers Surprise
Be creative and put some of mom's favorites inside the slippers! Idea from Pretty Providence.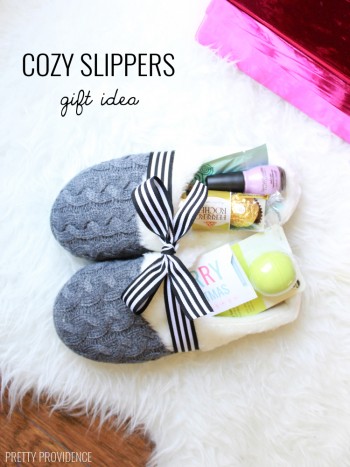 18. Candy Bouquet
You can't ever go wrong with some delicious chocolates! Idea from Edible Crafts.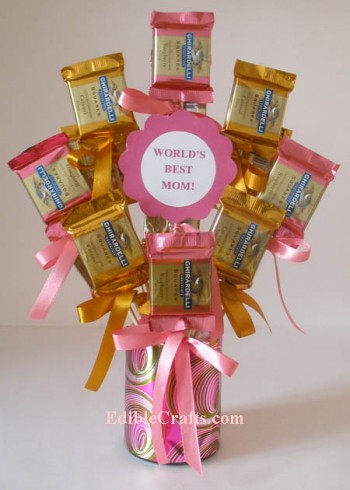 19. Personalized Plate
You can personalize it for whatever your mom would like! Love this idea from Jea Art Works.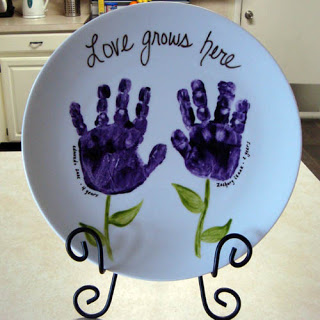 20. Citrus Fizz Bath Bomb
Another luxury gift! Recipe on Happiness is Homemade.
21. Spa Cake
Such a cute idea!! I can't find the original source, but get creative and I'm sure you can recreate your own!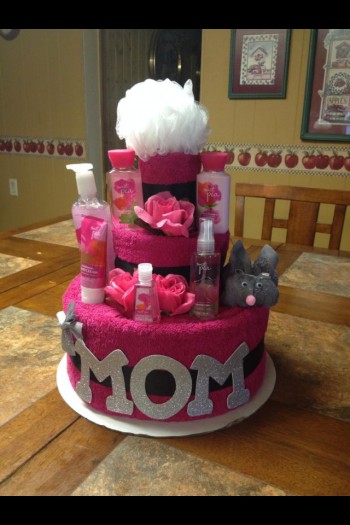 22. Homemade Lavender Soap
This looks almost too adorable to use, and I'm sure smells fantastic! Perfect for a relaxing shower or bath! Recipe from A Pumpkin and a Princess.