There are so many cute ways to be creative with Easter Baskets.  I think that must be what I love about it:)  Here are some great ideas for Easter Baskets that are really thinking outside the "basket"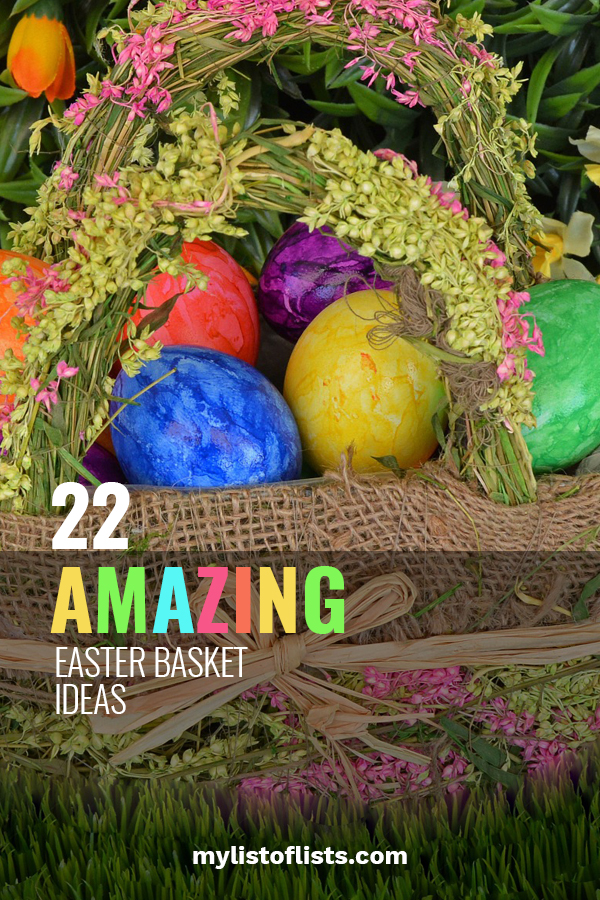 I found these bunny baskets, inspired by Mary Catherine, and absolutely couldn't resist. With just some cute paper, gift bags, string, some markers and glue, these bunny bags will fit treats of all kinds.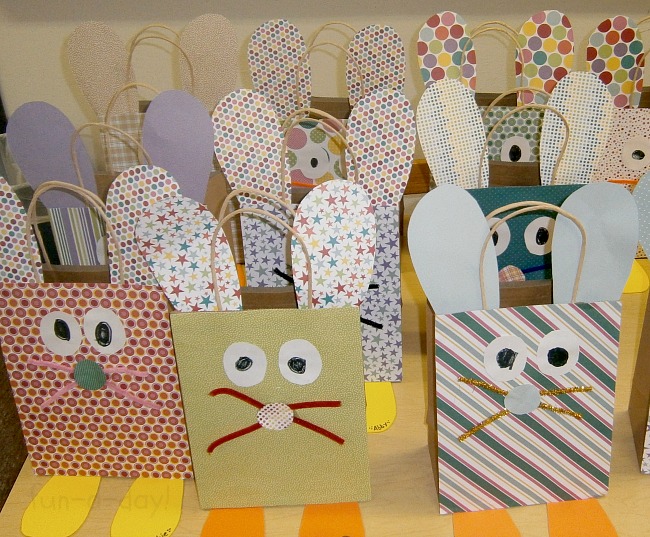 I call these "Dana" baskets, as the cute idea comes from her darling blog. These personalized baskets can be decorated in any way you want, and filled with all manner of Easter happiness. Dana has some fun ideas pictured, but the possibilities are endless.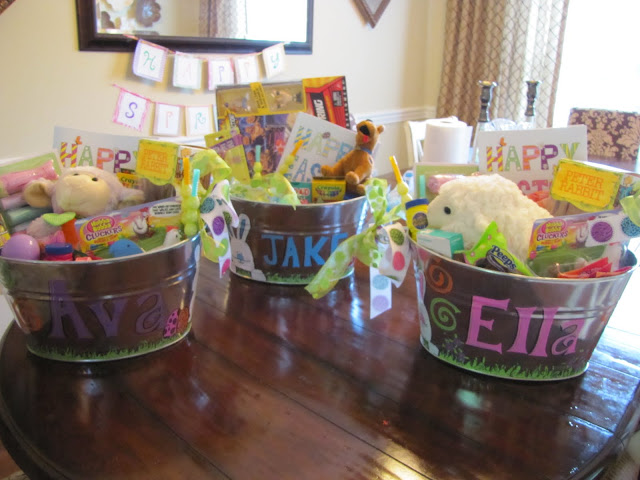 The Little Fabric Blog has hundreds of ideas using fabric for fun crafts and these stuffed bunny baskets melted my heart. They're as simple as they are adorable, and the homemade friends will last for years.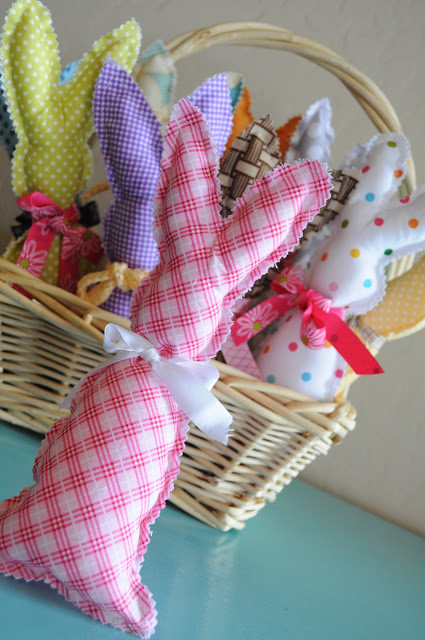 Mikki Fox wins some serious creativity points with her knitted balloon Easter craft. As beautiful as it is, it's much less complicated than it appears. This Easter Basket will become an easy holiday staple; fun for all ages yet classically beautiful in its finish.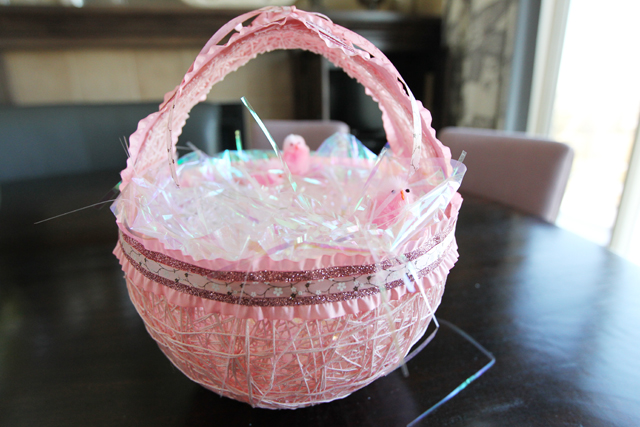 I found this one on Tamsyn's classy blog and fell in love with it. When she says it requires no sewing, she means it. As beautiful as it is, this Easter basket it surprisingly simple. Choose your fabric, take an hour or two, and you've got a Basket to be treasured.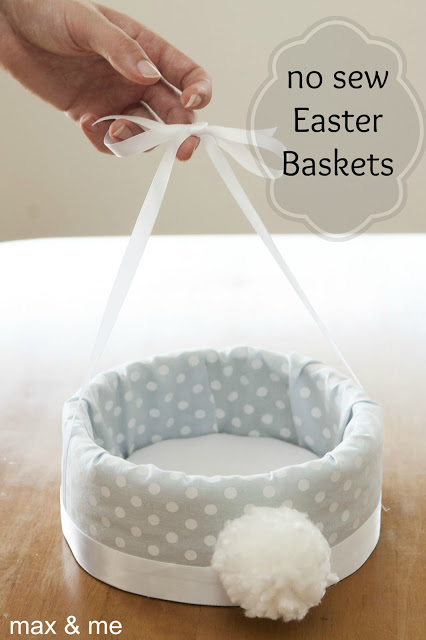 This one from Debbie Williams is slightly more complex, but I couldn't resist its creative genius. Though it may take a little longer to put together, it is impressively well-crafted and can be used as a holiday display as well as a basket for goodies.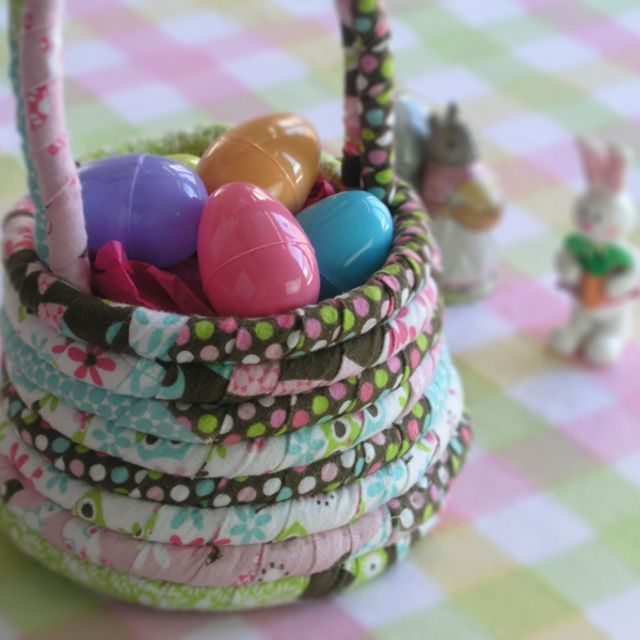 We all know that kids plus balloons are an immediate win. Jenae takes that a few steps further with this Easter basket made from a balloon and simple fabric scraps.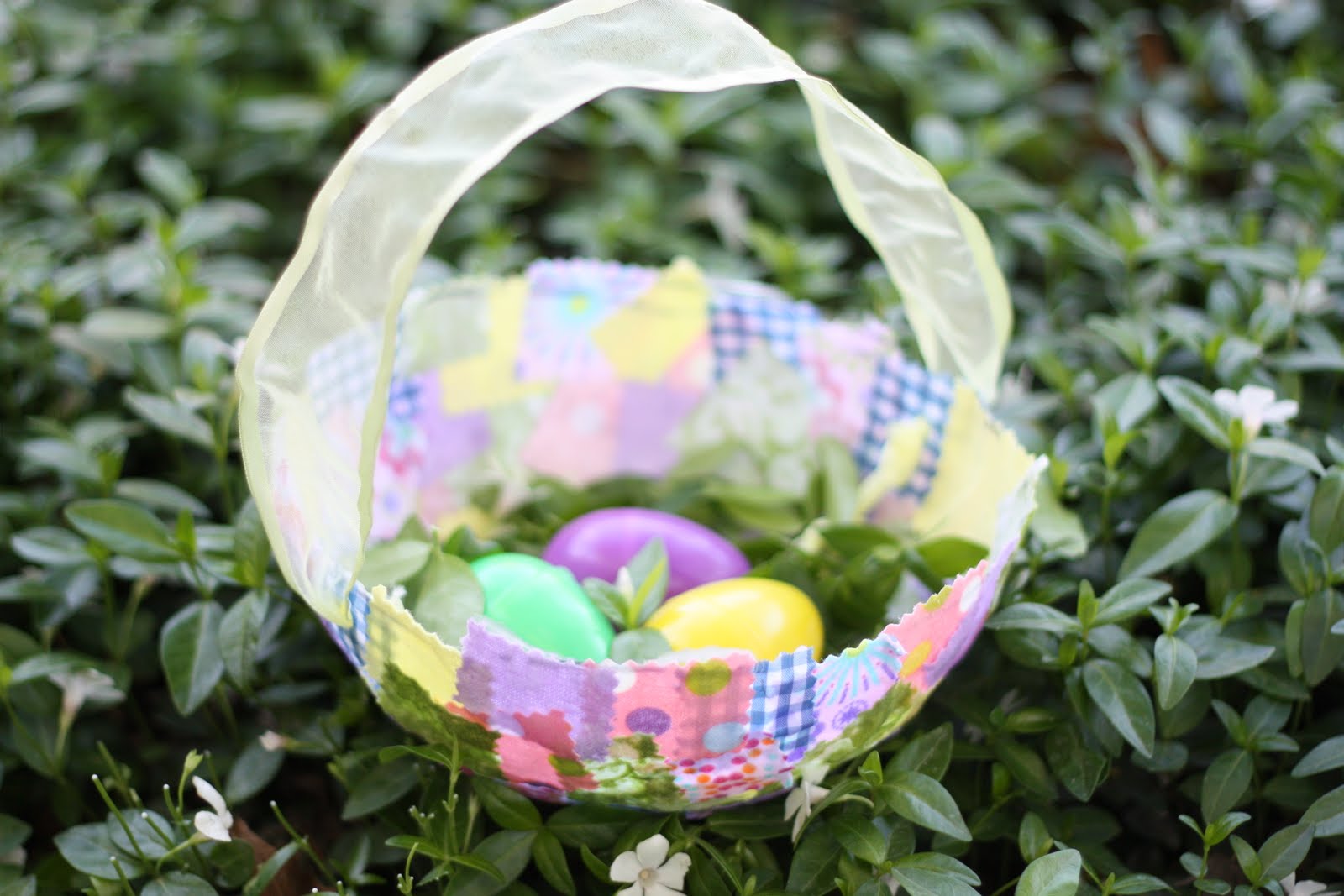 I found this idea from Alex. She uses a coffee can, but any metal can will work. I absolutely adore this idea. Cover the can with paper (or flannel), add some bows, and fill with delicacies. Love it!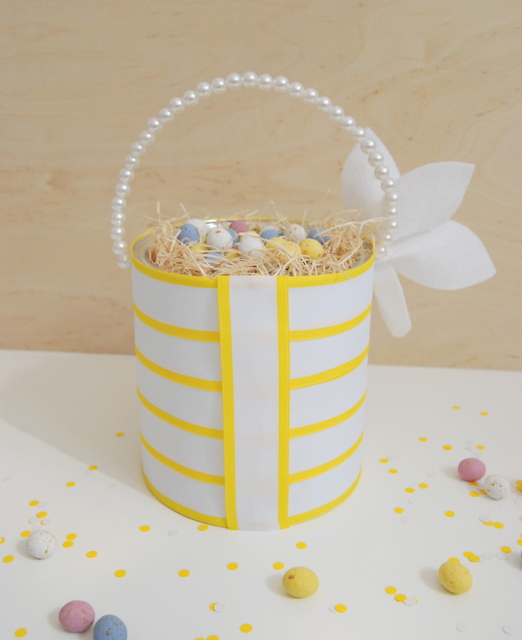 Have some empty milk cartons on your hands? So do I. Brandy's genius is a solution for that problem, as well as being a clever and fun project for kids and adults alike. Easter baskets made from milk cartons!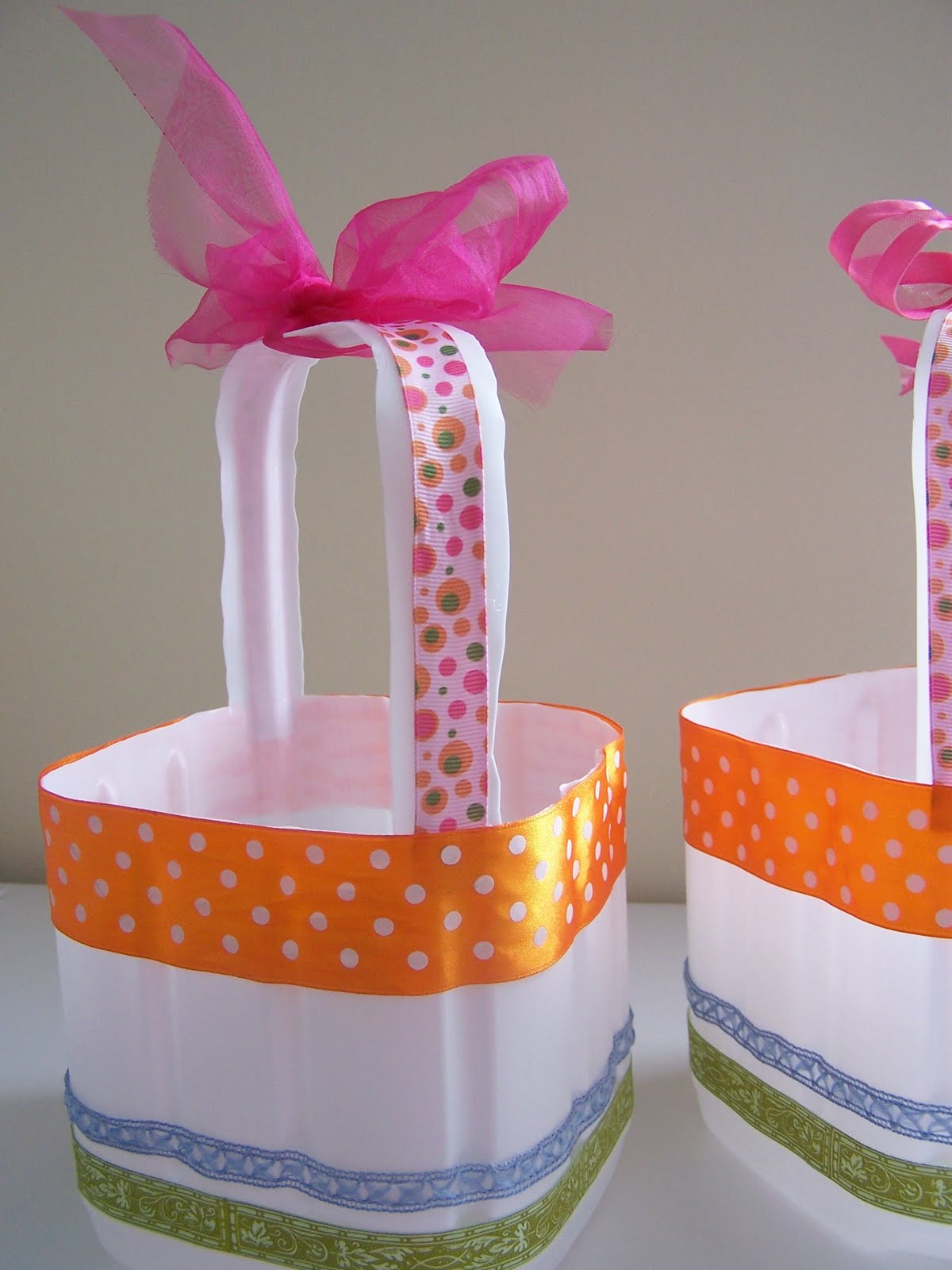 If you have an eye for the classical and romantic, Suzonne's coffee filter baskets will be just the thing for you. These baskets aren't simply crafty and cute, they are genuinely beautiful. And, to make things even better, they are not difficult to make.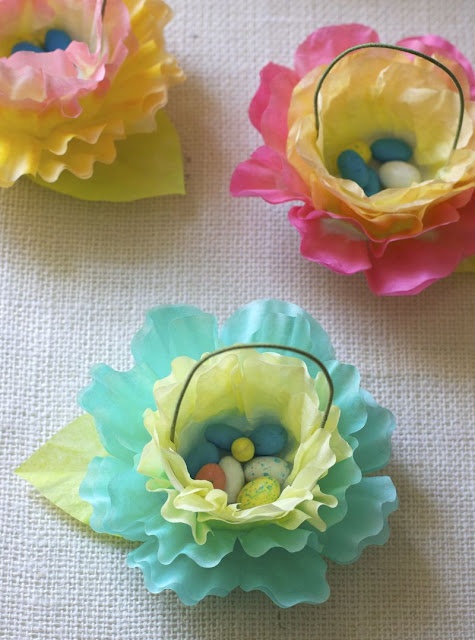 Clever, Martha Stewart blog, very clever. Using simple planting pots, you can make this ingenious little basket. Fill it with goodies for an even better basket of delight.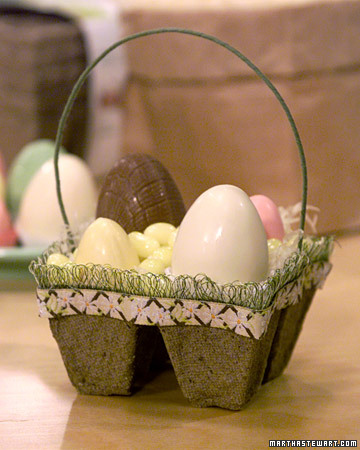 Erin Phraner, kudos to you. I think I started drooling just looking at this. It's like one big delicious rice-krispy treat in the shape of a basket, with more treats inside. Read over that sentence again. It just makes me happy. Simple to make, simple to eat.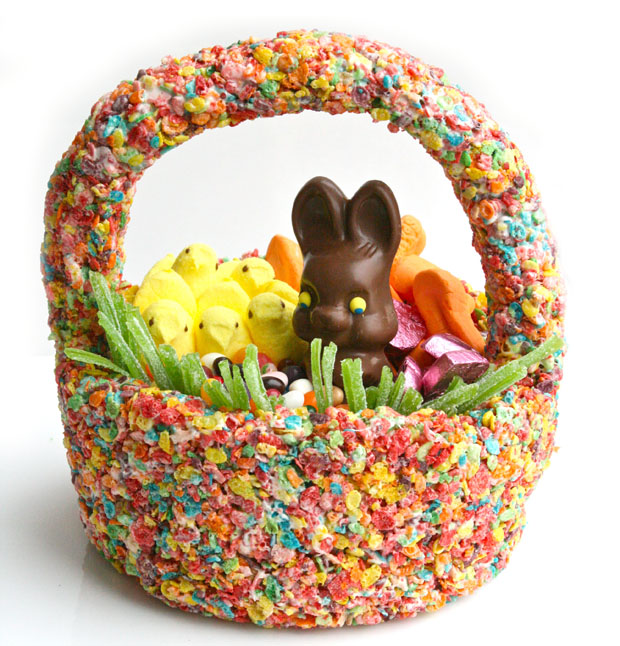 All kids network is my hero today. I absolutely love this cute bunny bag idea. This one is very simple for kids to make, and a delight to all eyes.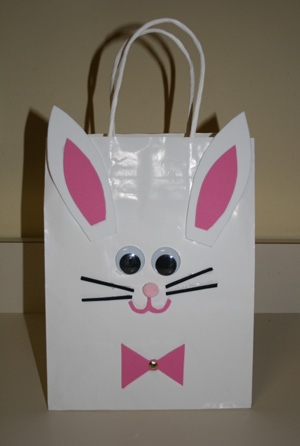 I am a sucker for all things vintage, even if just in appearance. I've always wanted more ways to put grocery bags to use, and thanks to Elli, I've got a great one for Easter. A braided basket? Is it possible to get cuter? I think, not.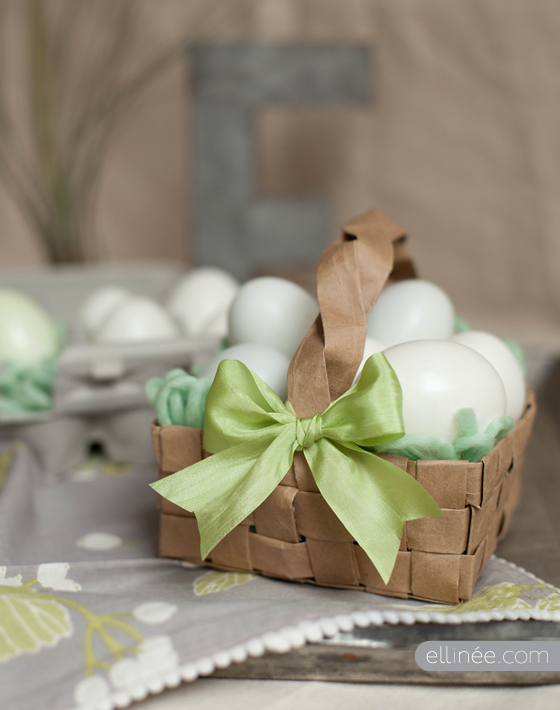 Anything has an extra element of charm when it's in miniature form. These baskets, shown by Kelli, are no exception. Tiny but packed with creative fun, these little baskets are great for all!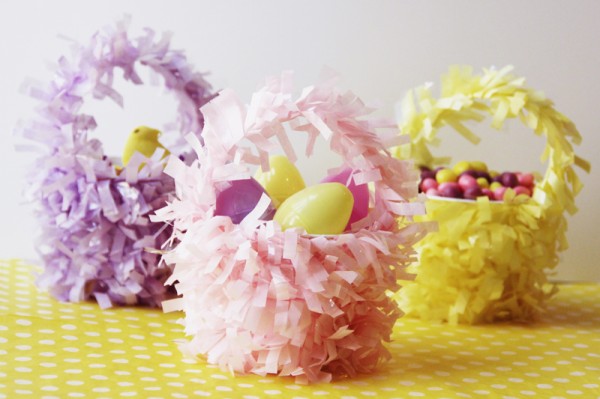 I am in love with Somerset Place. I never would have thought of using egg cartons to make mini Easter-baskets, but I absolutely love it.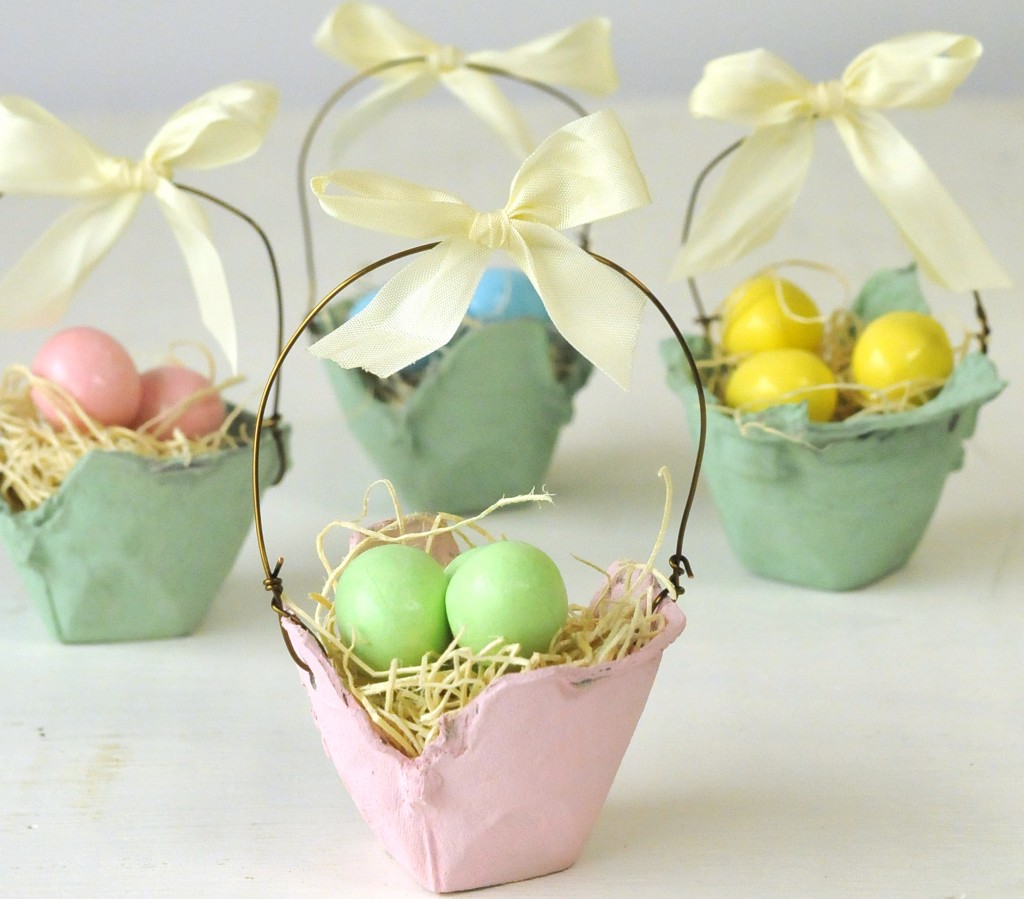 Martha Stewart, what a lady. Named for her, this website has got lots of great ideas, and this is just one of them. A crepe paper basket is beautiful, clever, and surprisingly simple.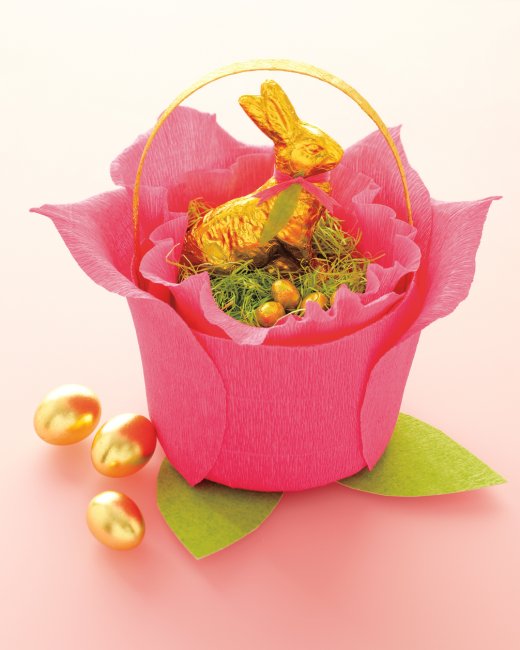 I just so happen to have to have scores of unused music around, so you can imagine my delight when I found this music paper Easter basket idea. Shout out to Julie for the idea and of course for instructions.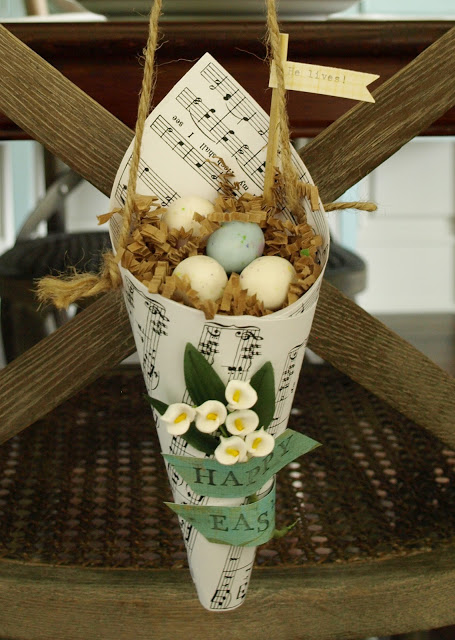 I am a huge fan of affordable crafts. Apparently, Gina is too. Who would have thought of using a Tissue box as an Easter Basket? Well, she did, and she turned that thought into a stunningly cute creation. Kids will love this. I love this!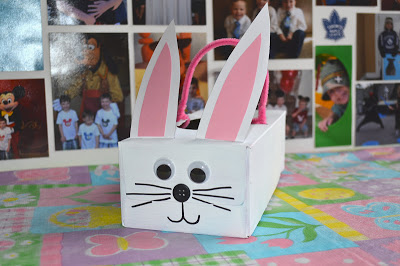 Rhonda Cothrun starts small and goes big. Made with simple Mason Jars, some candy, and ribbon, these Easter Baskets will charm anyone.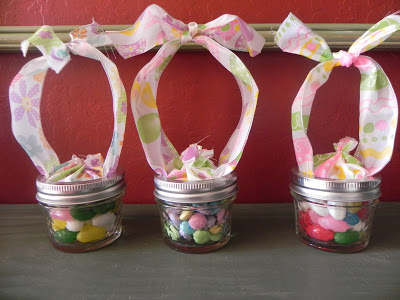 I found this idea over at Halligan's place. Beads and Easter baskets? Not the first things I would put together. But, au contraire, this basket is a clever and truly beautiful tribute to innovation.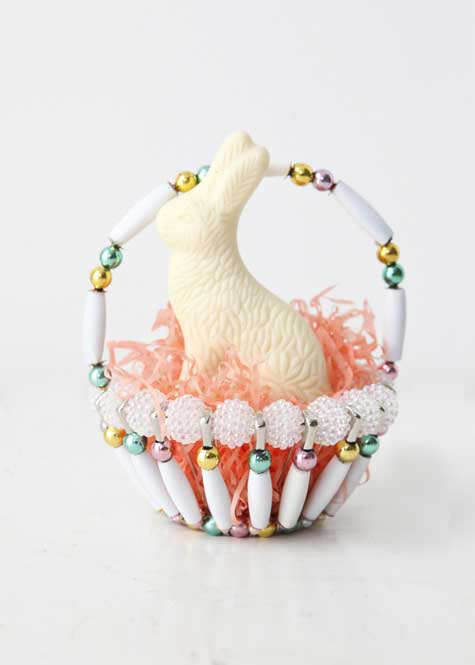 Jennifer Sbranti gets a round of applause for this clever idea. Using Tera Cotta pots (which I LOVE, by the way), make these darling little Easter baskets. One of my favorite things about this one is the level of creativity that is invited. You can decorate and fill these however you want.