Ottomans are the easily forgotten but greatly appreciated piece of furniture that looks great in every room. You can use an ottoman to rest your feet, place a tray, or just add texture and style to a room. Here are some great DIY ottoman projects that you just have to try out!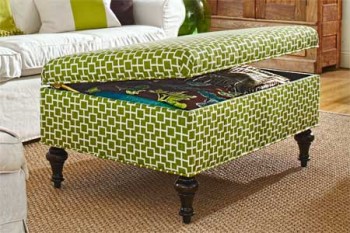 If you're tight on space, consider building a storage ottoman. It's not too hard to make, and you can usually repurpose old storage bins to get the size and shape that you want.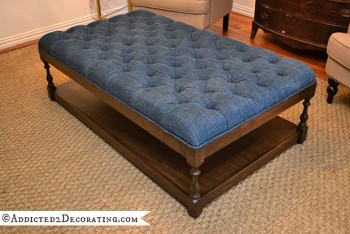 If you have a more upscale home, then try making your own elegant ottoman. These are usually long, rectangular, and probably tufted (but they don't have to be). Choose a nice color and texture for the fabric that ties your whole home together.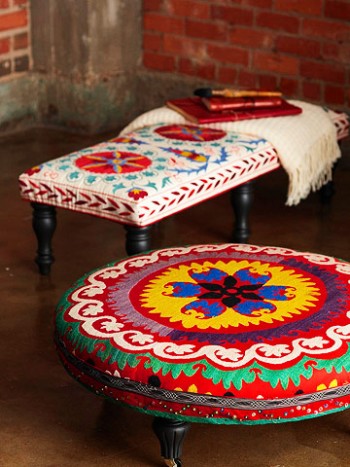 An upholstered ottoman is also a pretty good choice for your DIY project. Use a glue gun, or some upholstery tacks to avoid any kind of sewing!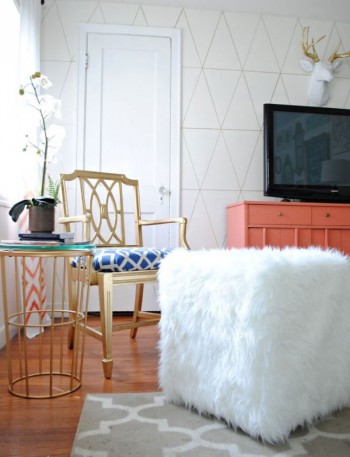 To add a bit more texture to your room, try a furry ottoman. Usually these are small and tiny (like a little pet), but you can make it whatever size you need.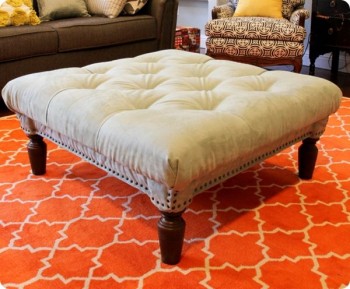 The tufted ottoman is probably one of the most classic ottoman styles, plus it adds a really high class feel. It's really easy and that means you can customize it to be whatever size or shape you want without causing too many problems.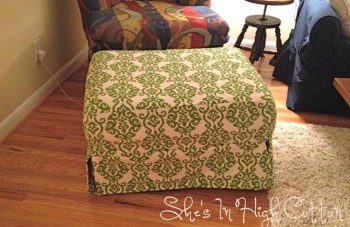 If you already have an ottoman that's the perfect size but you just don't like the color or look, then make an ottoman slip cover! It's washable, so no need to worry about stains!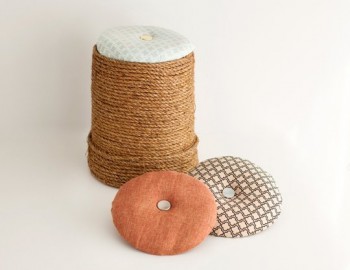 For a quick and easy DIY project, make a mini ottoman! You just make it from a 5-gallon bucket, so it's really easy to get all the materials you need.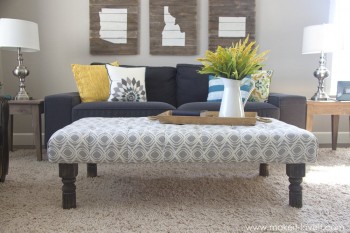 You could also try repurposing an old coffee table and turning it into an ottoman. The table already has the leg and shape you probably want, so it's just a matter of getting the color and style you want!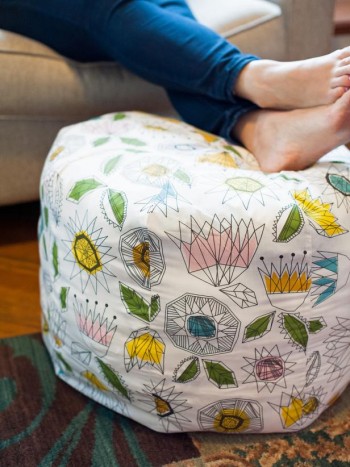 Fabric pouf ottomans are a pretty big deal right now. They're fun, bright, and just really make your room a unique feature to your house. Pick from a few different designs until you find one you love.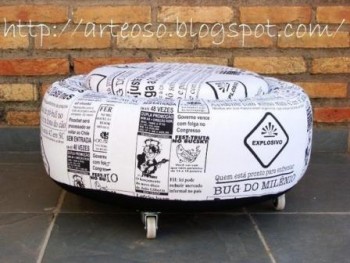 Take an old rubber tire and repurpose it to make an ottoman! This is a super inexpensive way to get that illusive circular ottoman.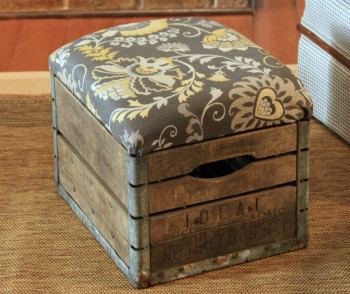 Make a crate ottoman for your home! This idea is both vintage and chic, and can also be used for storage, if you need to.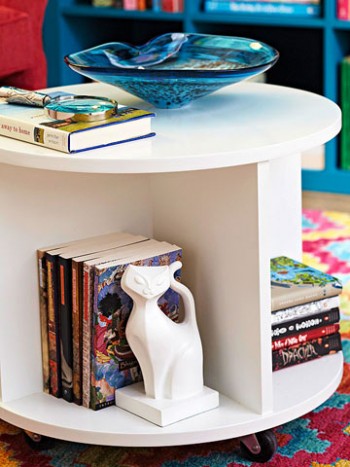 For your reading nook or just a cute storage idea, make a circular bookcase ottoman! You can store all your books and little knickknacks around the edges while still having a great place to rest your feet.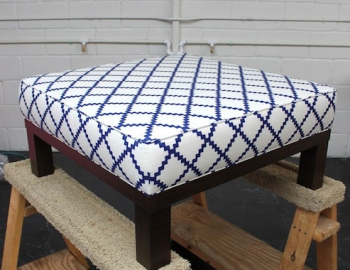 If there's a dining table that you like, but don't want in the kitchen anymore, try turning it into an ottoman! Just take the table, saw down the legs, and then add a cover or tufted material. It's super easy and lets your repurpose your old furniture.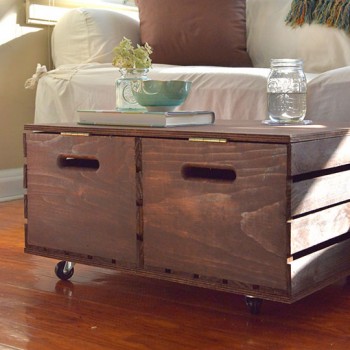 If you think you'll be moving the ottoman around a lot, put some wheels on it! It doesn't require a lot more effort or materials to do this, and it makes the ottoman so much better!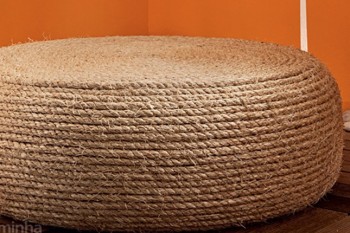 For a fun and unique design and texture, make an ottoman wrapped in rope! This could be a square, circular, or any other shape of ottoman, and you could even paint the rope if you really wanted to.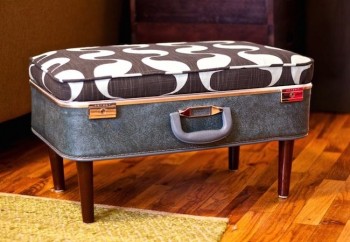 I think this is such a cute idea! Take an old vintage piece of luggage, and repurpose it into a suitcase ottoman!