Furnishism posted a cool room that would be great for a teen. If you've got limited space, then this room is ideal. The bed folds out, and there's a ton of storage space. Storage space is good-it helps your kids keep things a little less messy!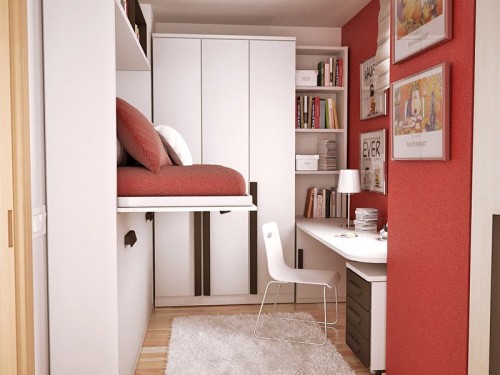 DIY Network posted a tutorial for this cool headboard that your teen boy would love. Putting together metal pipes (maybe your boy can help with that), and then lacing string through it, you've got a great headboard that can also hang notes and pictures!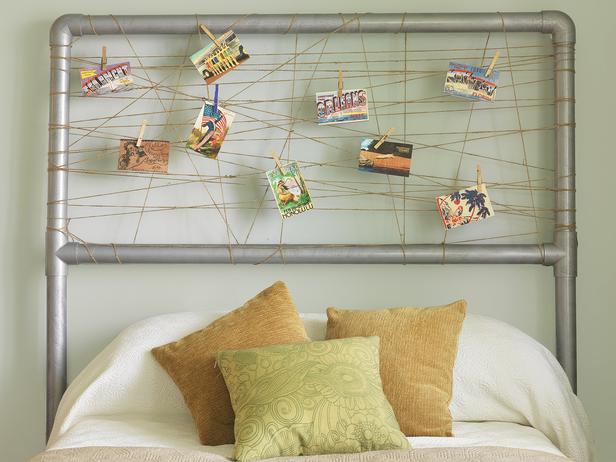 Kids-O-Mania posted this awesome room that your teen would love. I really like the modern feel of the room–and a lot of times teens do too. The color scheme of the room is also on point. Using neutrals paired with a bright color is a great way to go.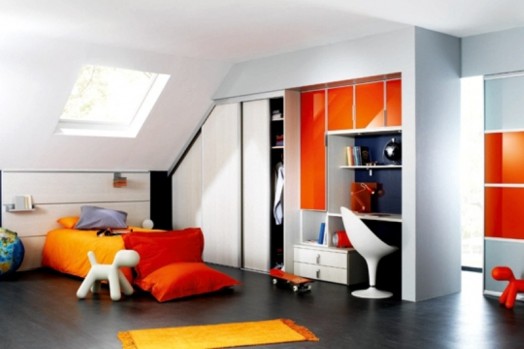 Dwell posted spread about a home that features this awesome rock-climbing wall! I can't think of a kid or teen who wouldn't love one of these things! And honestly they aren't that hard to put together. What a terrific idea!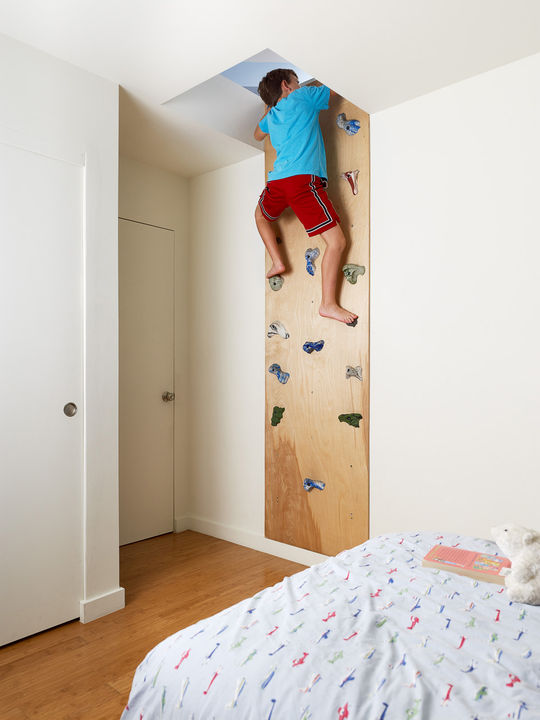 New House of Art posted this cool teen room that is a great source of decorating inspiration. I really like the way the room highlights a collection of Star Wars posters. Hanging posters is a great way to highlight your teen's personality.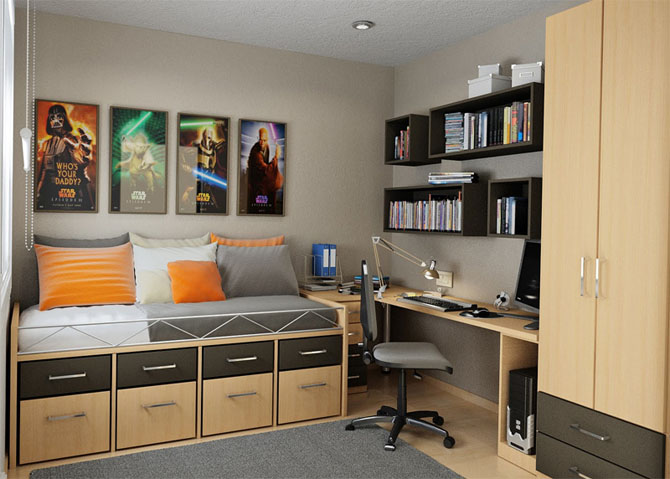 IKEA Hackers build this loft bed out of IKEA products. This is a great way to incorporate storage space into a bedroom. And we all know teens can never have enough storage.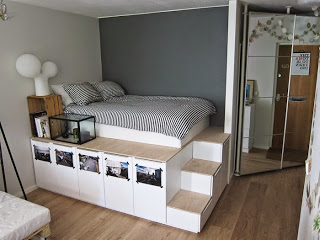 Able & Baker on Etsy sells really cool room dividers that would be great for a teen boy's room. This one especially caught my eye–it's made out of LP record jackets. It would lend a nice vintage feel to any room.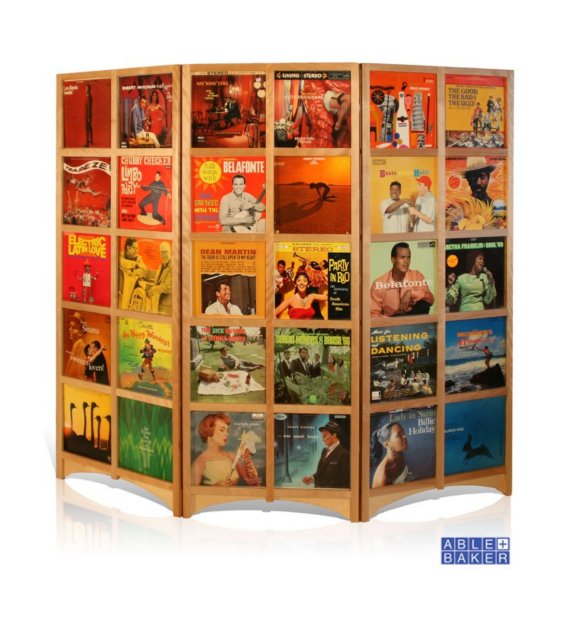 Painted Daisies  posted a really cool mural idea that you should try. Take photos of your teen playing his favorite sport, enlarge them, trace them, then paint them! You can also glue athletic gear to the mural to add a special touch.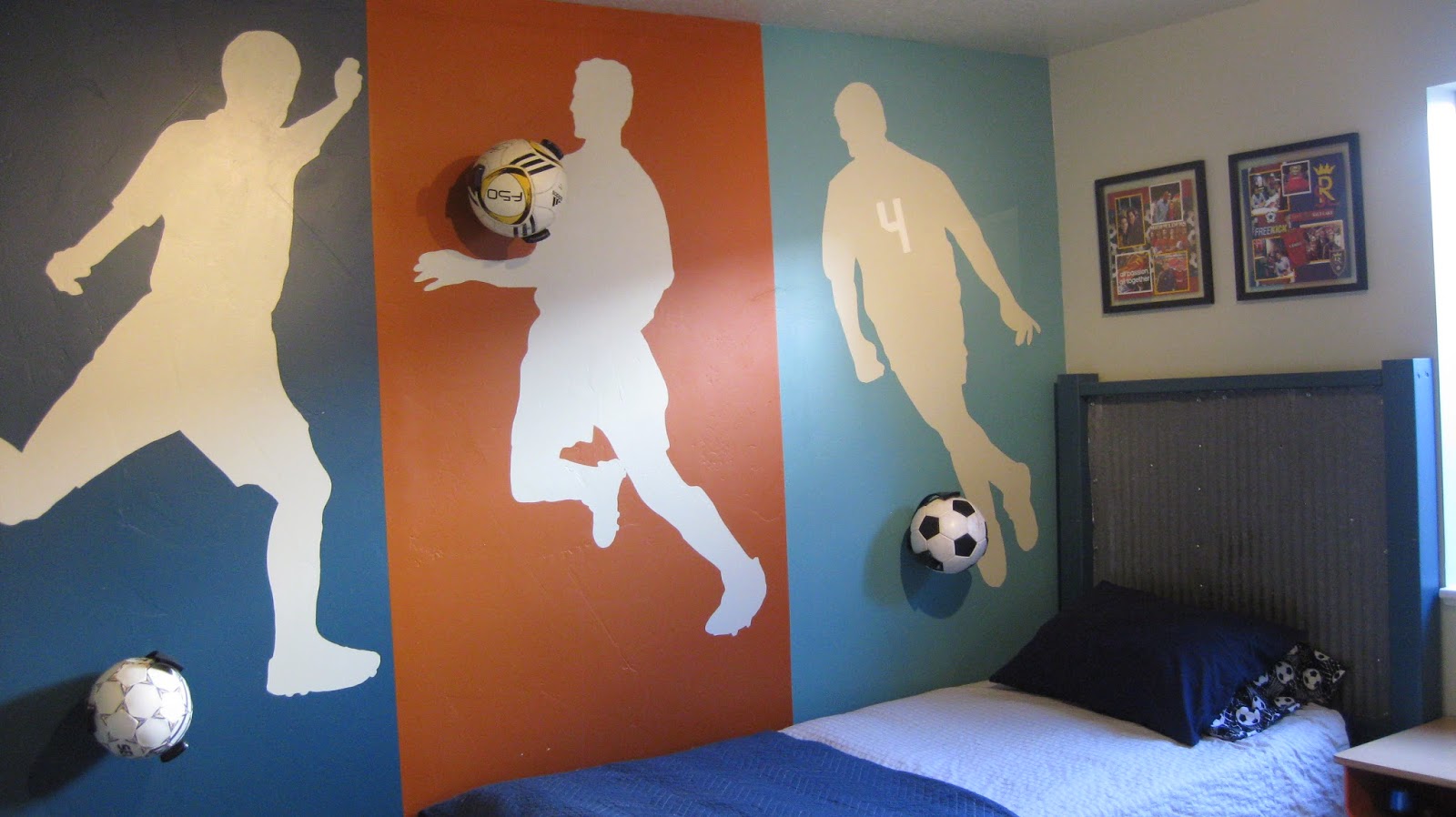 Light in a Box sells awesome star projectors which would add an awesome element to any room. Turn the lights down, turn the projector on, and you've got a fabulous light show in your room!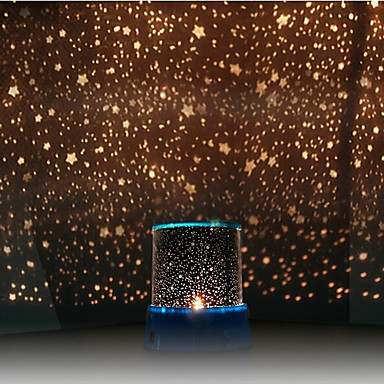 Kids-O-Mania posted an attic bedroom that your teen would just love. The colors are muted with a few bright punches, but most importantly there's room for your teen to hang out and relax.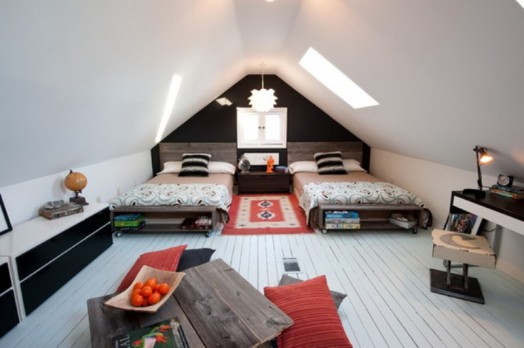 Buzzfeed posted a room makeover that would be really cool for your teen boy. I especially love the metal headboard and the choice of bedding. Make sure you keep your teen in mind when you're decorating and involve them in the process.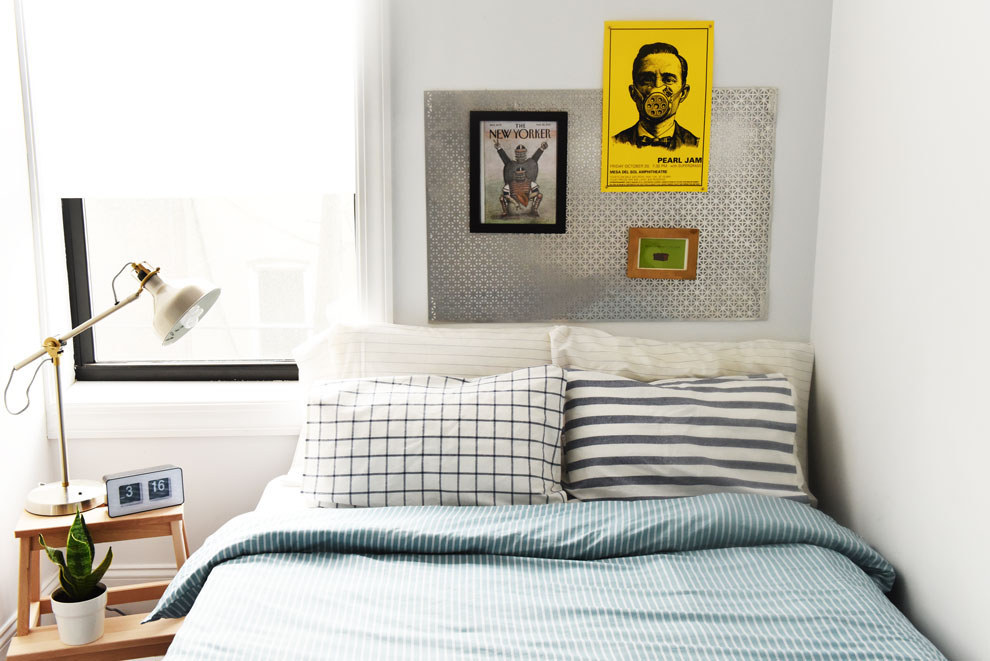 The Idea Room posted a room makeover that just screams Southern California. If your teen loves the beach, then try using that as inspiration for their bedroom. Hanging pictures of them in their happy place is a great way to start.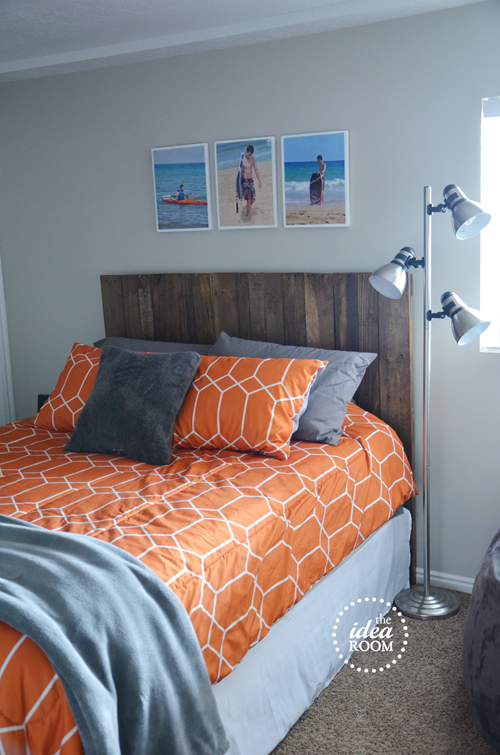 Design Mom posted a Napoleon Dynamite room makeover and the best part is the mural! If your teen has a favorite movie, try using that as a springboard for the rest of the room. A huge mural of their favorite character might be perfect!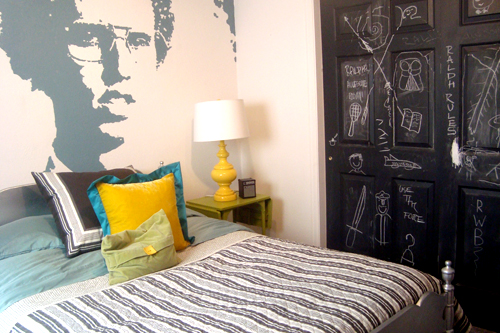 Glamour posted this great teen room that would be simple enough to recreate. The best part is the skateboard shelves! These shelves are a functional and fashionable way to show of your teen's hobbies and interests.