Have you got a free weekend but you still need a fun DIY project? Look no further! I've gathered some of my favorite DIY projects that are quick, easy, and–most importantly–can be done for under $20. I love a good DIY project as much as the next lady, but I hate spending lots of money on my projects. Well, here's the answer! I hope you find some ideas that you can use and won't break the bank!

The Every Girl painted gold dots all over the accent wall of this living room. I love the way this looks–so fresh, fun, and sophisticated. And all you need is a stencil or stamp and some paint! Easy and inexpensive!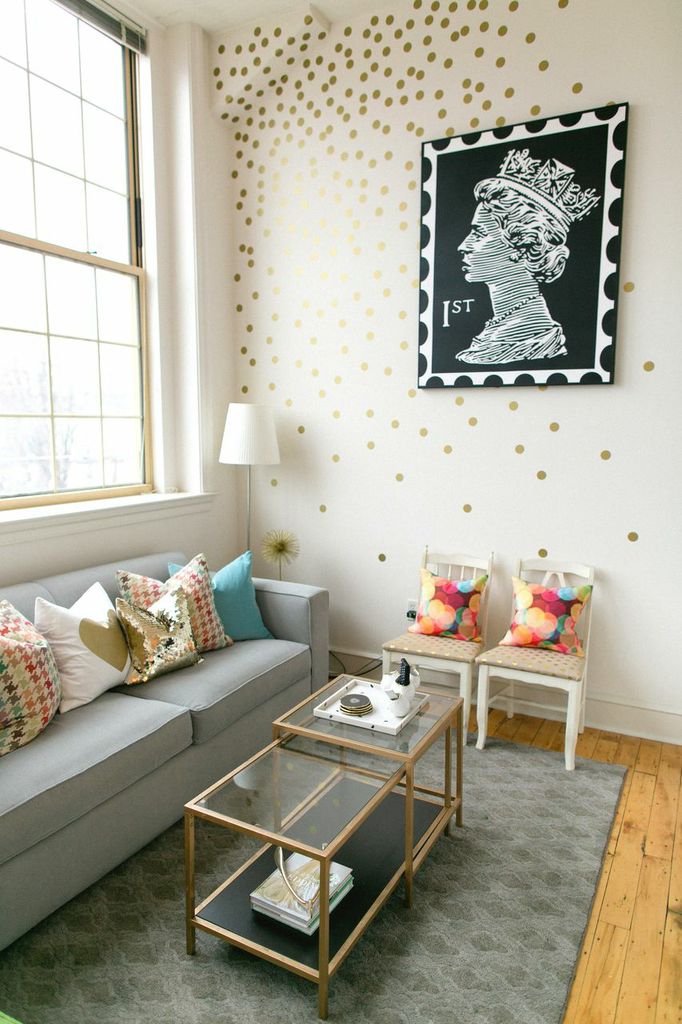 Charming Zebra posted a tutorial for making this lovely window hanging. This would be great for a door or small window, and you can just use fabric remnants! You might be able to do this project without spending ANY money!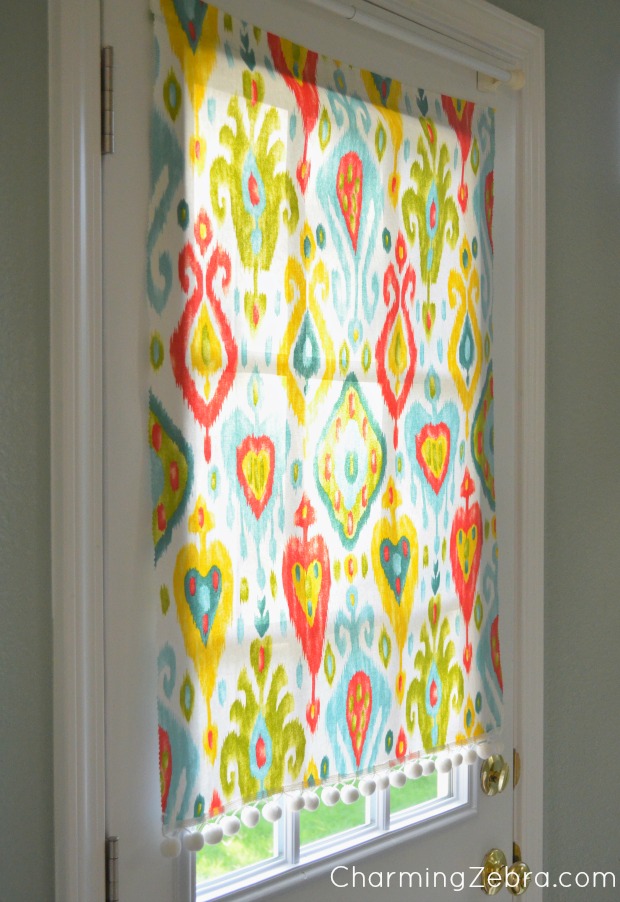 At Home In Love posted this beautiful kitchen with a bright blue accent window. I love the idea of simply painting the frame of a window. And this is such a great example! The blue really pops in the mostly white kitchen. Now I just have to decide what color to use!
Day 2 Day Supermom posted a tutorial for making these beautiful wood candle holders! These would look beautiful clustered together on a coffee table or a shelf. And they would also make great gifts for friends and family!
Tatertots & Jello posted a tutorial for updating a boring bedskirt with vibrant tassels! This project can be made with scrapes, so it's inexpensive, but the results are anything but! Love this idea, I might have to do this to all my bedskirts!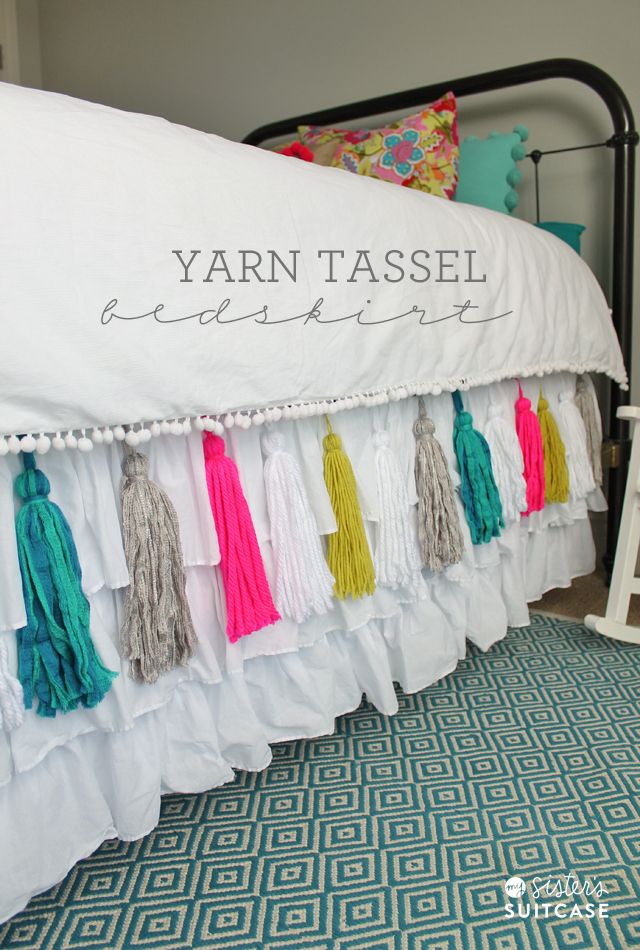 Nap Time is My Time posted a tutorial for making DIY pallet art. Using wood from an old pallet (free) and some paint (practically free) you can have a stunning piece of custom art to hang in your house.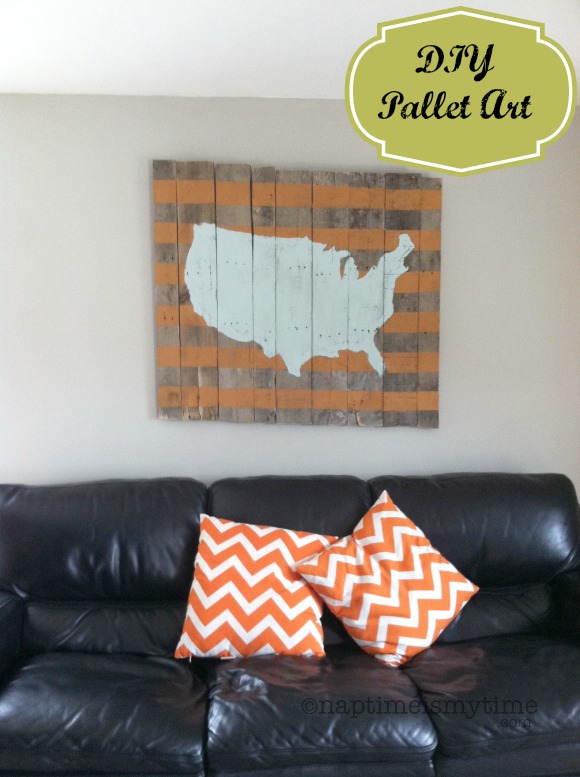 Designer Trapped posted a tutorial for painting linoleum flooring. Old linoleum can look so tacky, but with a little elbow grease and a can of paint, linoleum can take on a new life and be the highlight of your house!
Love Grows Wild posted a tutorial for making a lovely and festive wreath out of coffee filters and a Styrofoam base. This would look so lovely for all seasons, and it's so easy to make! It may take a little time, but it's totally worth it!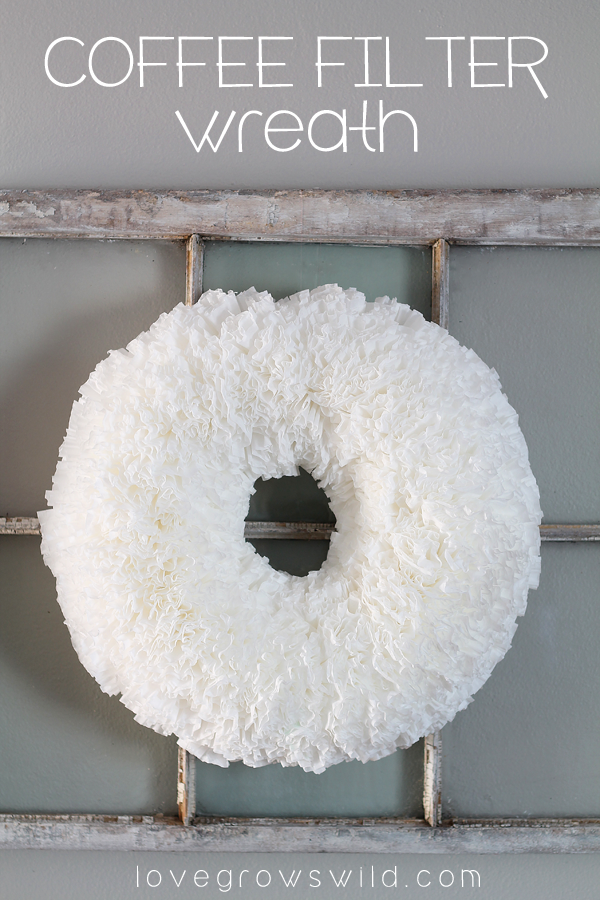 DIY Ready posted a tutorial for making this beautiful tufted headboard. Tufted headboards look so luxurious and expensive, but they are actually pretty simple and inexpensive to make!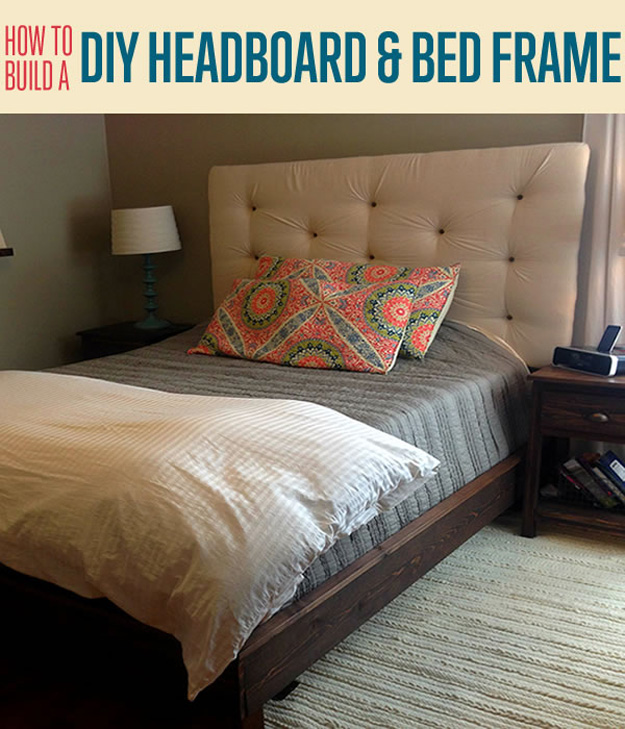 Orchard Girls posted a tutorial for making these stunning mason jar lanterns. I love how these look on the porch. With summer coming, this project may need to move to the top of my to-do list!
Purchase your own mason jars here!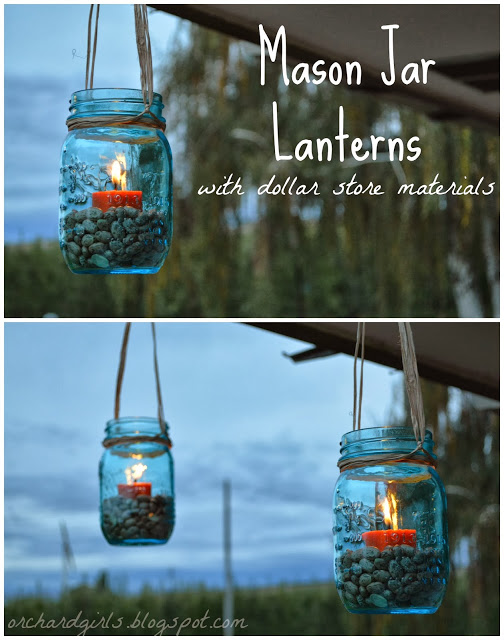 The Garden Glove posted a tutorial for making a fire pit. Fire-pits are so fun to have in the backyard. They're great for parties and they make the best hot dogs and s'mores. If you don't have one already, you've got to build one!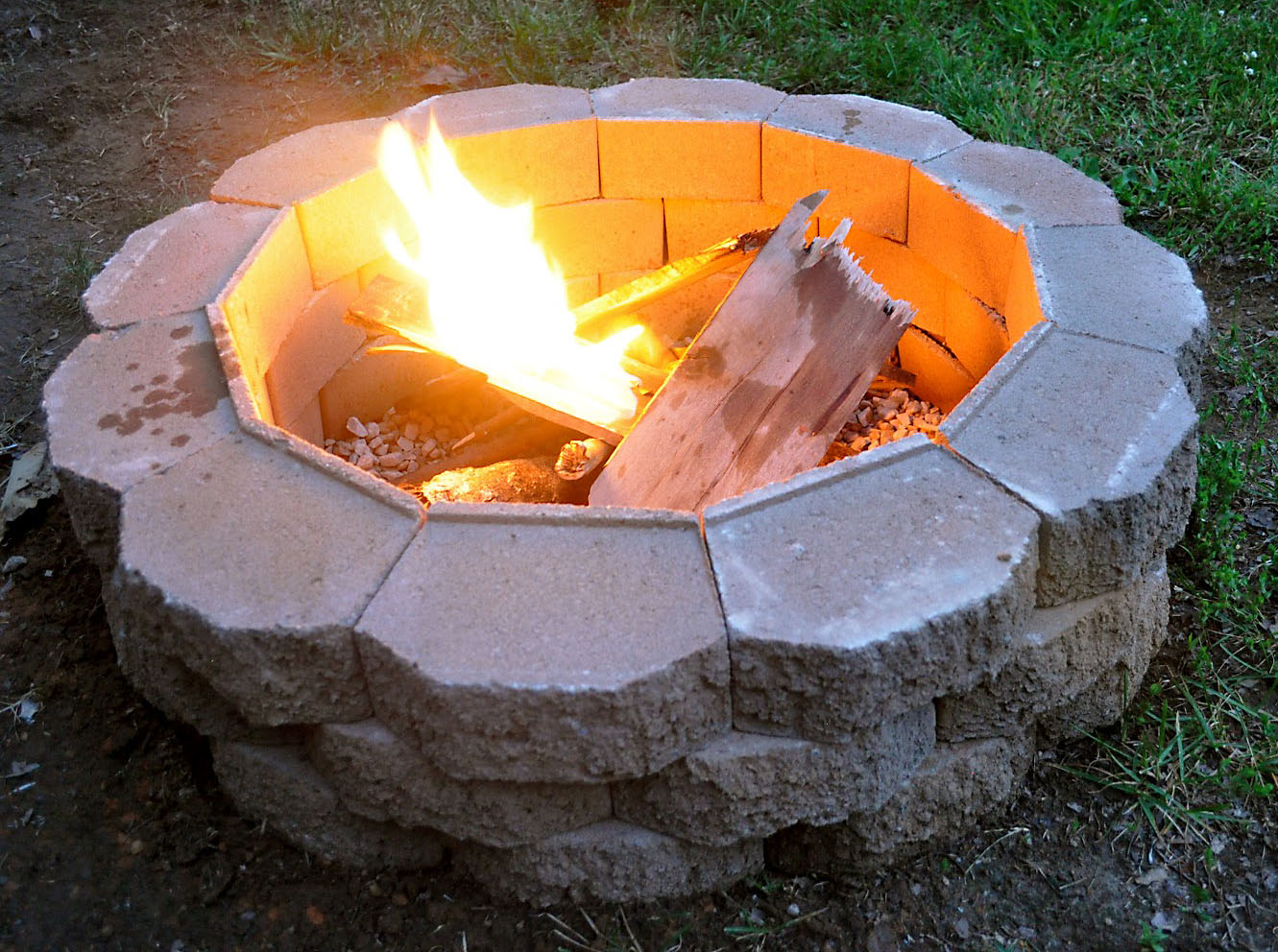 Wonderful DIY posted a tutorial for making a stone bath mat. These mats feel so good on your feet–I just love them. Put don't buy one! They're so expensive! Just make one yourself–it's fun & easy.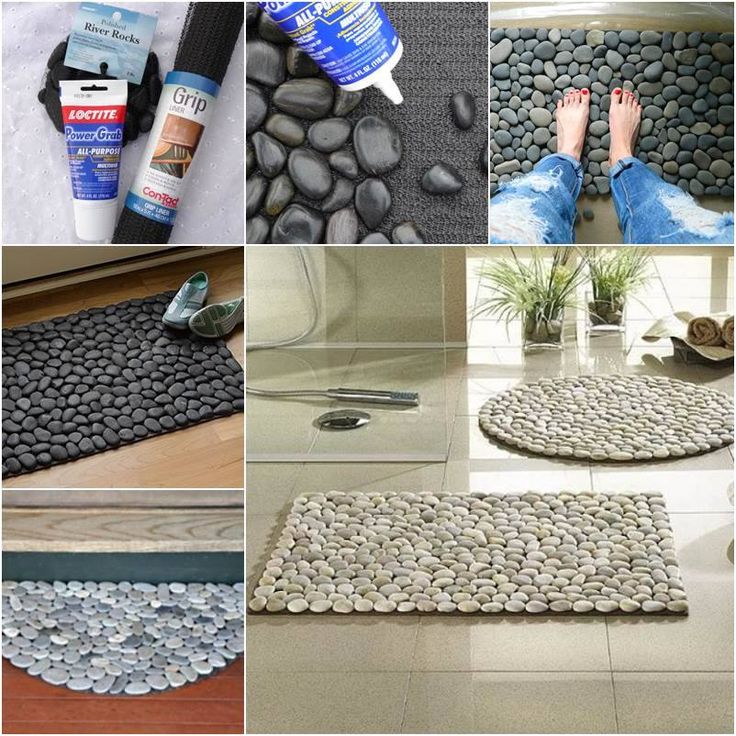 Pro Flowers posted an article about the best ways to decorate your shelves. Decorating shelves is a really easy way to make an impact on the design of your house, and it's completely free! Look at their directions for some really creative ideas!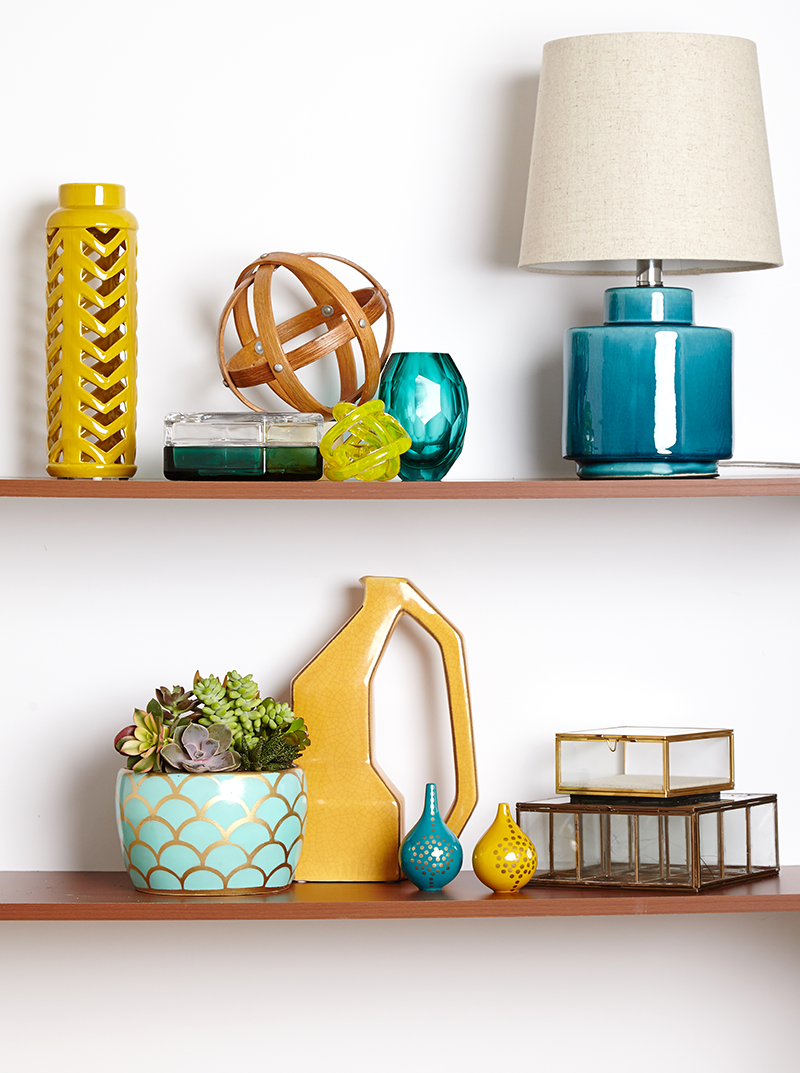 Clad & Cloth posted a tutorial for making these lovely hang in terrariums out of light bulbs. These look so beautiful hung in a group, and they make great gifts as well! If you love succulents, you've got to try this!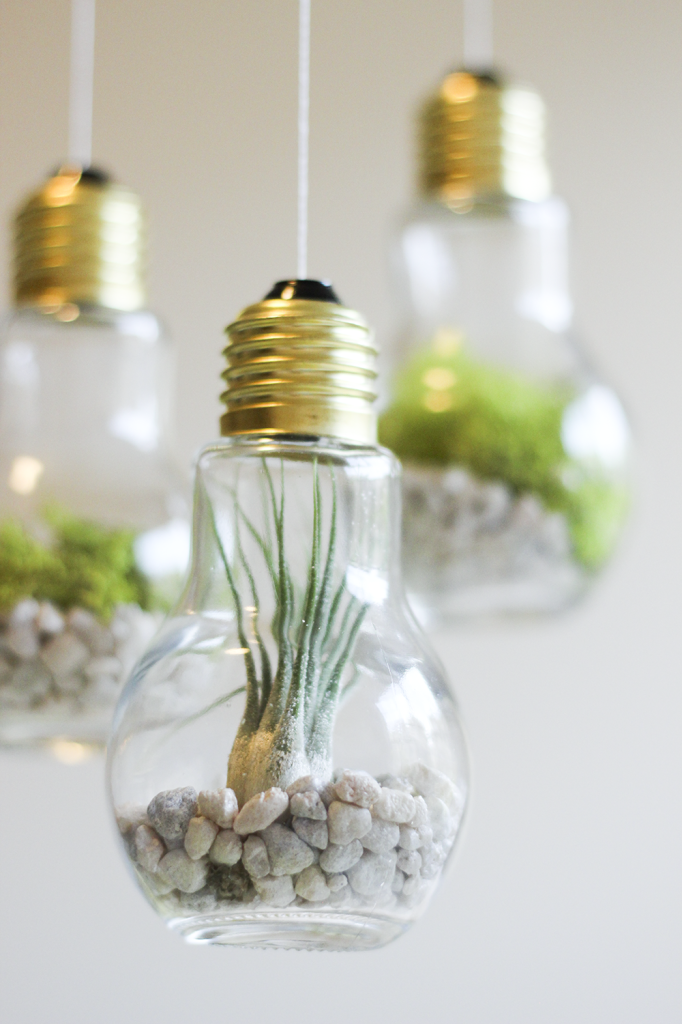 Young House Love posted a tutorial for making the grout of your tile floor glow! The trick is to use Grout Renew! We all know how difficult it can be to keep grout looking fresh, with just a little Grout Renew, you don't have to worry about it!