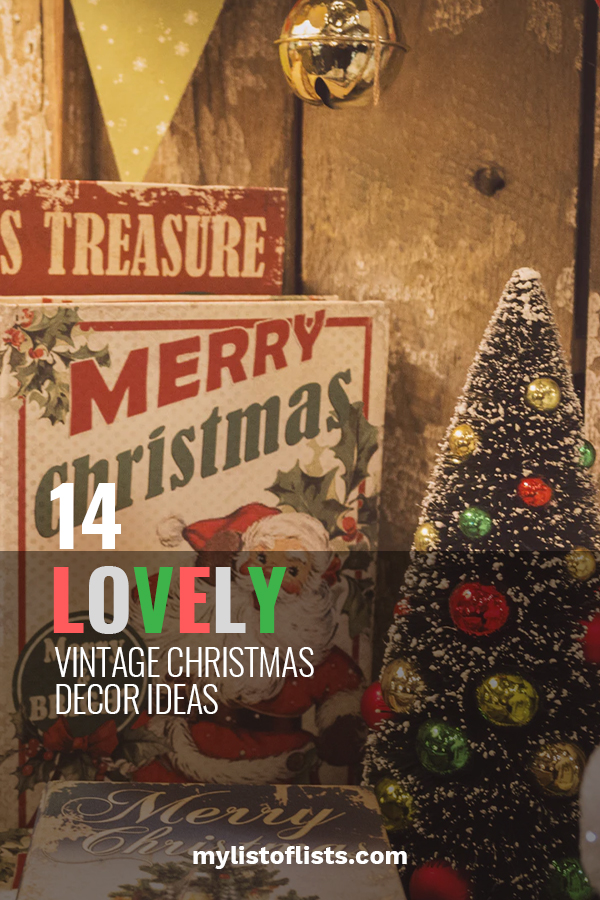 1. Basket Vintage Tree Place a small Christmas tree in a whicker basket, and display it on a vintage sled. Add fake candles to the tree branches for a beautiful accent!
2. Music Sheet Vintage Tree Use music sheets to make these adorable  trees, they're the perfect table topper. Use this tutorial to make your own!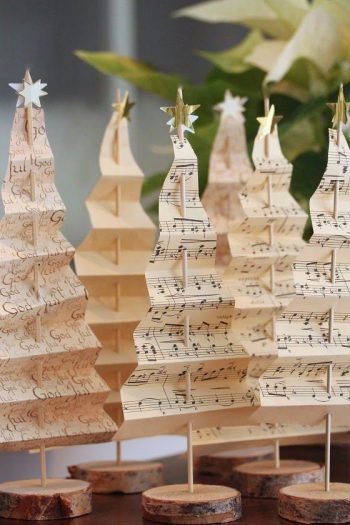 3. Vintage Burlap Christmas Tree What's a vintage Christmas without touches of burlap accents? Decorate your tree with some burlap and bright ornaments. In this case, less is more!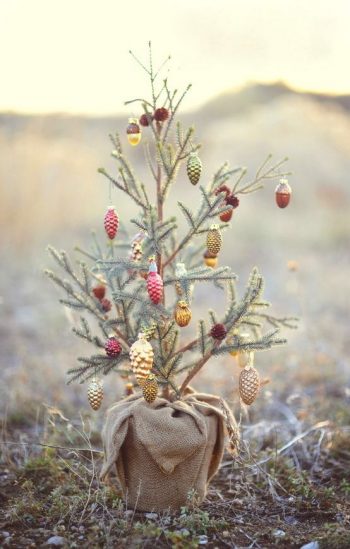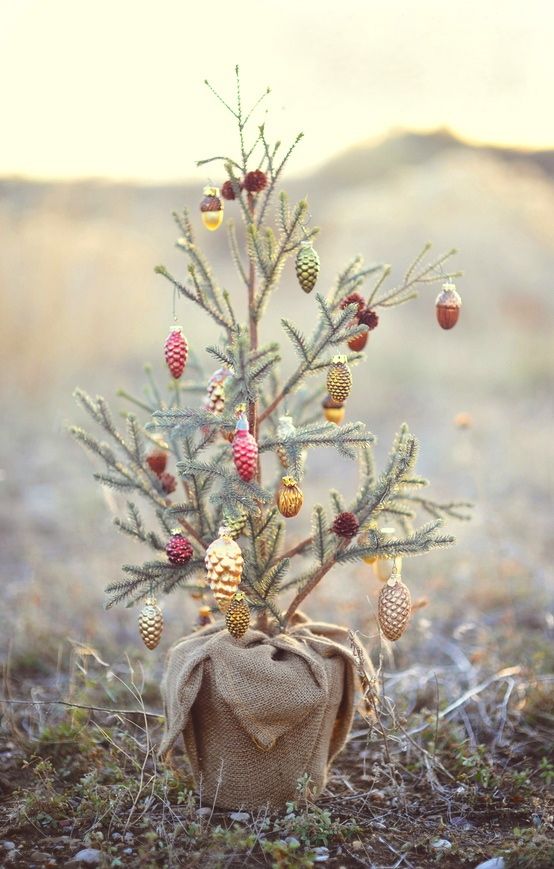 4. Wood Planter Christmas Tree Display your Christmas tree in a rustic wooden planter, and decorate with vintage ornaments. The more the merrier!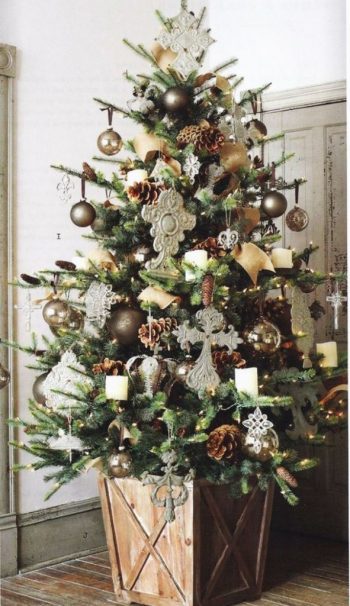 5. Vintage Ornament Tree Use lots of traditional ornaments and ribbons to decorate your Christmas tree. Raid your grandmother's Christmas ornament storage, and see if she will let you take a few of her vintage ornaments. They look beautiful on any tree!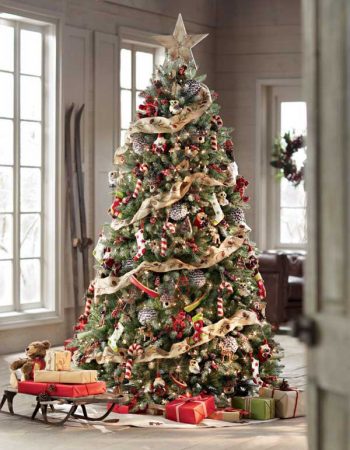 6. Vintage Cups As Ornaments Adding vintage tea cups to your Christmas tree decoration can be a unique and fun idea. Place ornaments into the tea cups for an added look!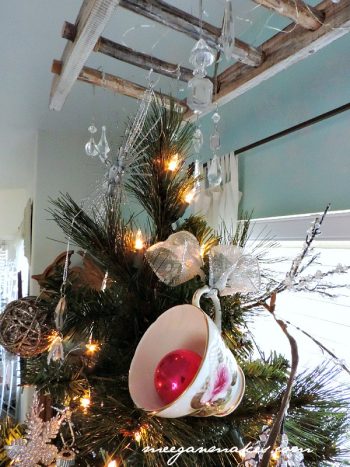 7. Vintage Farm Christmas Tree Who doesn't love farmhouse inspired decor? Decorate your Christmas tree with lots of farm equipment, apples, and even some wooden spoons from the kitchen. A tree styled such as this, would look great placed in a breakfast nook or on a kitchen counter top!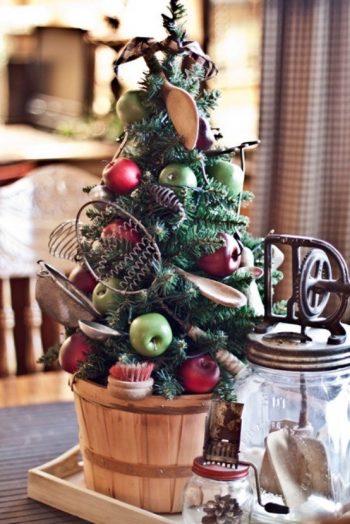 8. Vintage Twigs Christmas Tree A tree decorated with twigs, paper ornaments, and glittery stars is beautifully vintage in it's own right.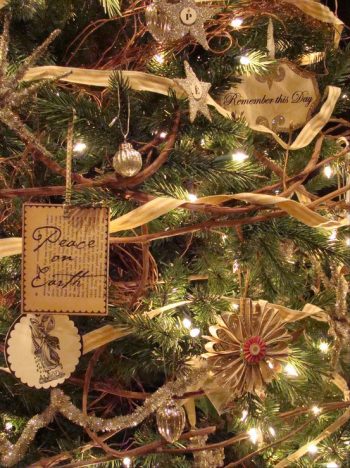 9. Unique Theme Vintage Tree If you're looking to go outside-the-box this year in regards to your Christmas tree, try something such as this! Dig through your storage bins and find vintage china, old throw pillows, and even some artwork to create this unique Christmas tree. You can mount this directly to your wall, or you can mount each individul item on a pallet. This is a decor piece that will last for years to come!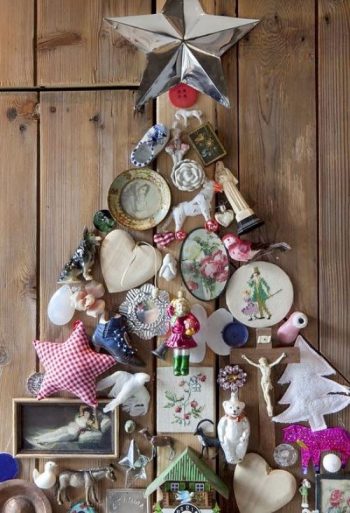 10. Vintage Paper Christmas Cone Tree Make these adorable paper cone trees and decorate them with mini garlands and tiny tree toppers. Decorate with these on a mantlepiece, or on a window sill!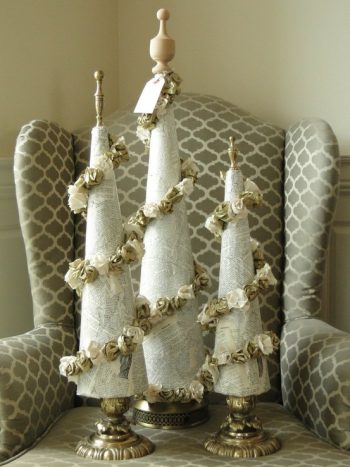 11. Pearly Christmas Tree A vintage charm is instantly evoked when you use pearl strings to decorate a white or silver Christmas tree.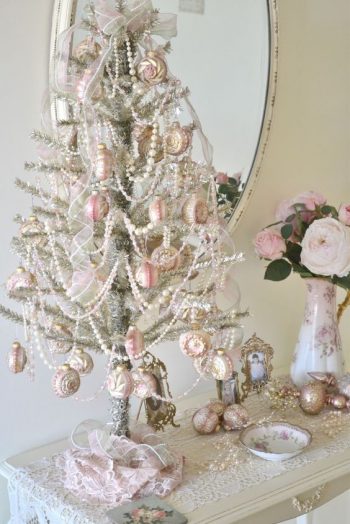 12. Vintage Pine Cone Christmas Tree Pine cones crafted as Christmas trees over silver pots add vintage vibes to any area of the home! Use pine cones from your garden, and glue them into mini terra cotta pots (spray painted silver). Have your kids decorate each "tree" according to their personal preference! Adorable!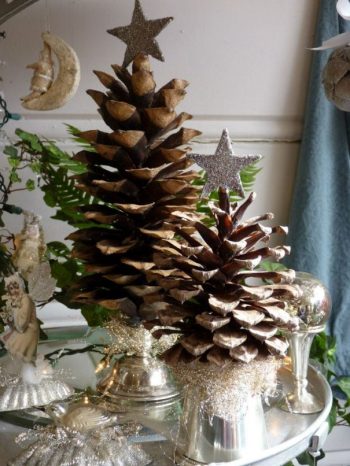 13. Vintage Tree In A Wooden Tray A vintage style Christmas tree decorated with lots of shiny ornaments will bring the room together. The vibrant colors of the ornaments will create a beautiful contrast to the silver colors of the tree branches.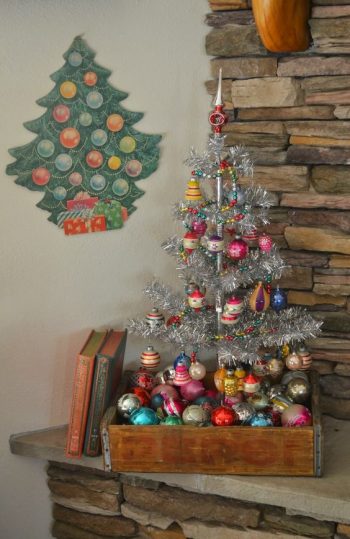 14. Vintage Mason Jar Christmas Tree Convert your mason jars into adorable Christmas tree snow globes. Each of these can be made for less than $2! Find the tutorial at Tidy Mom.