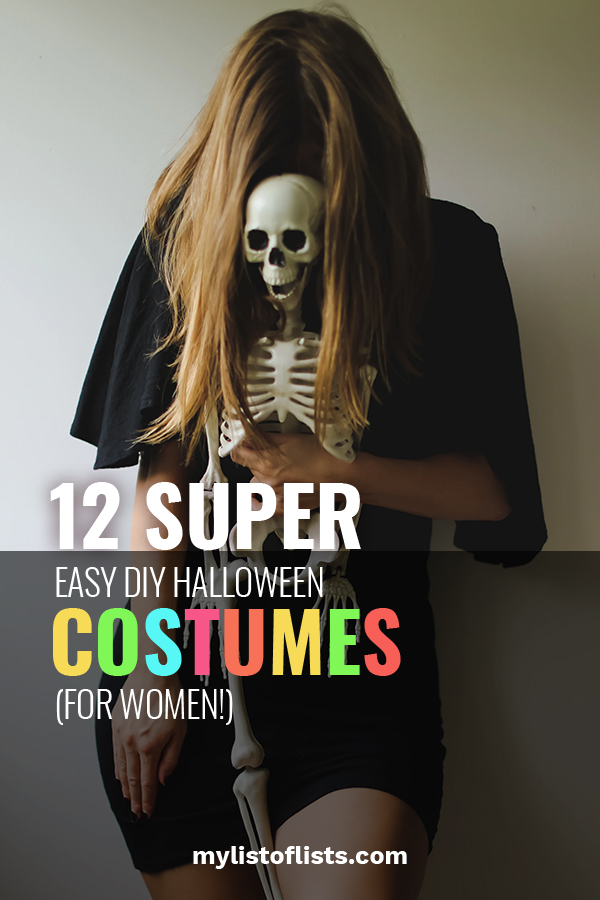 Guys, guys, guys! Halloween is only two months (ish!) away, and my family has already begun planning their Halloween costumes. My littlest is planning on being Moana this Halloween, and my oldest boy is all about everything Star Wars. So that leaves me with the question; what will I be this Halloween? Wonder Woman? If you're stumped like me, check out these DIY Halloween costumes!
Fries before guys? That was my life motto, in college anyway! Dress up like your favorite snack: french fries! Studio DIY has the full tutorial, and you'll be shocked at the simplicity.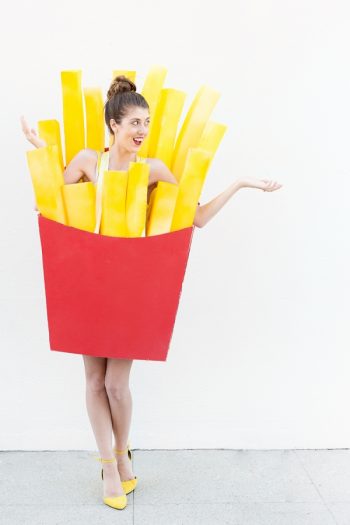 Show your guests, kids, or whoever else you happen to be running into this Halloween that you are definitely "out of this world." A pair of leggings and a tutu are the background to this funky costume. From Costume Works.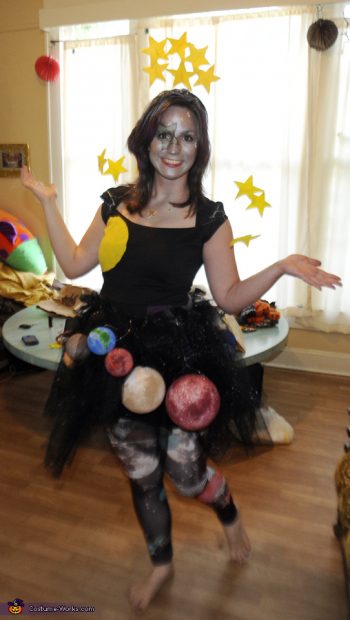 Scrub a dub dub, Mama sure does love the tub! I love this Halloween costume because it shows off one of my favorite hobbies; lounging around in the bathroom! Pick up a loofa from Target (or your bathroom) and have the best costume ever. From Costume Works.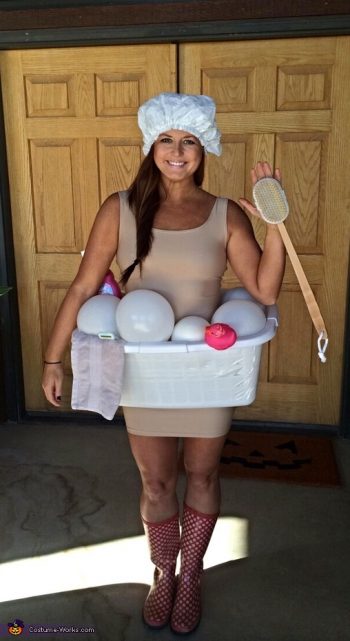 It's raining men, hallelujiah! If you're a little short on time, head out wearing your best rain gear, and tape pictures of your celebrity crushes onto an umbrella! Another one from Studio DIY.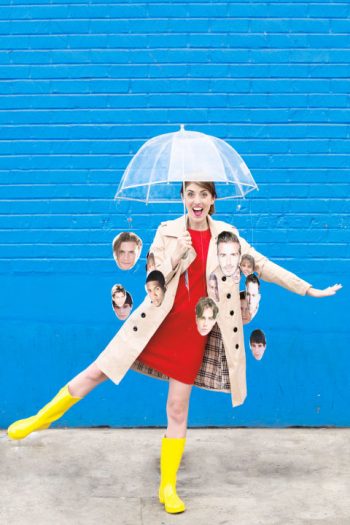 I can't resist sharing one more from Studio DIY. If fries weren't your thing, and neither is the rain, go as your favorite movie theater snack instead! Carry around actual popcorn for a mid-party snack. You know, just in case!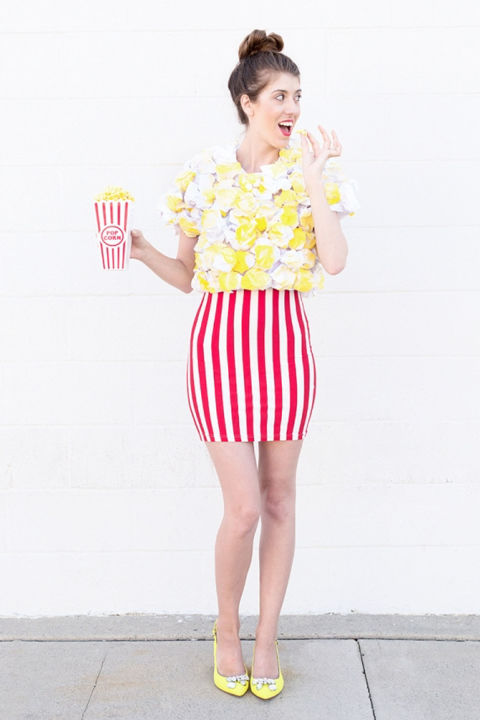 Show your loyalties to the ceiling…by being a ceiling…fan? Major props to whomever understands the joke immediately, because I definitely didn't! From Woman's Day.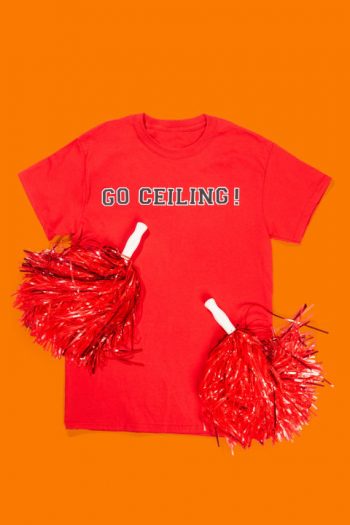 Show your love for Taco Tuesday by dressing as a taco. Go as a "spicy taco" if your personality is a little sassy! 😉 from Aww Sam.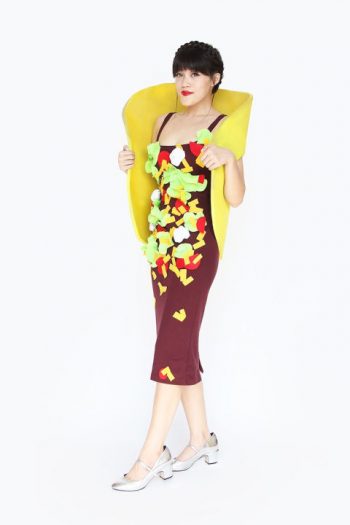 Head out to your party dressed as a bubble gum machine with a few things you already (well, maybe) had in your closet. A white tank top, a tutu, and a few colored pom poms make this costume seriously easy, and seriously delicious!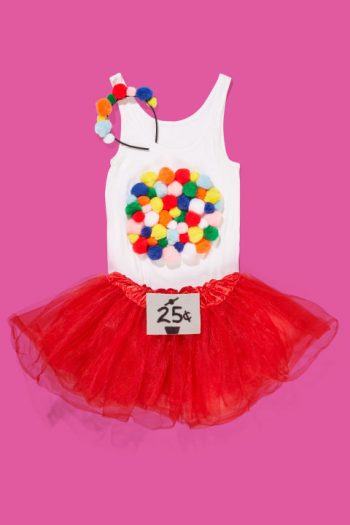 Got a chip on your shoulder? You certainly do now! From Women's Day.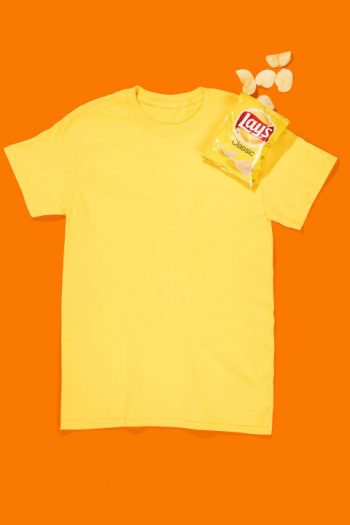 You're a superhero Mom everyday, so you may as well have a Halloween costume that completes the look! Check out this tutorial from Fancy Made.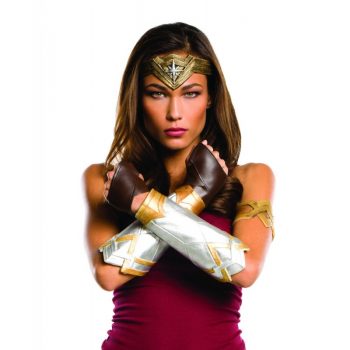 My son was OBSESSED with this movie when it came out, and I know I would score major points if I could round up a few friends to do this! Make these costumes yourself with this tutorial from Big DIY Ideas.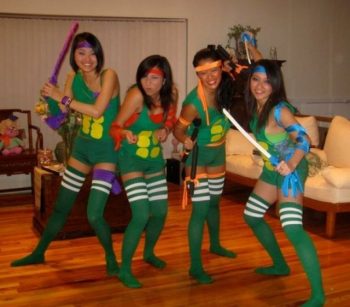 Got a furry friend? This is just the costume for you! A checkered dress and a woven basket complete the look of Dorothy. Braid your hair for an added look!