We all want to look our best, but some days it's just hard to find the time on top of everything else. To help you get ready in a hurry, I've compiled some of my favorite time saving beauty hacks so that you can feel beautiful on the days when you only have five minutes to get ready. These beauty tips will help you take on the world.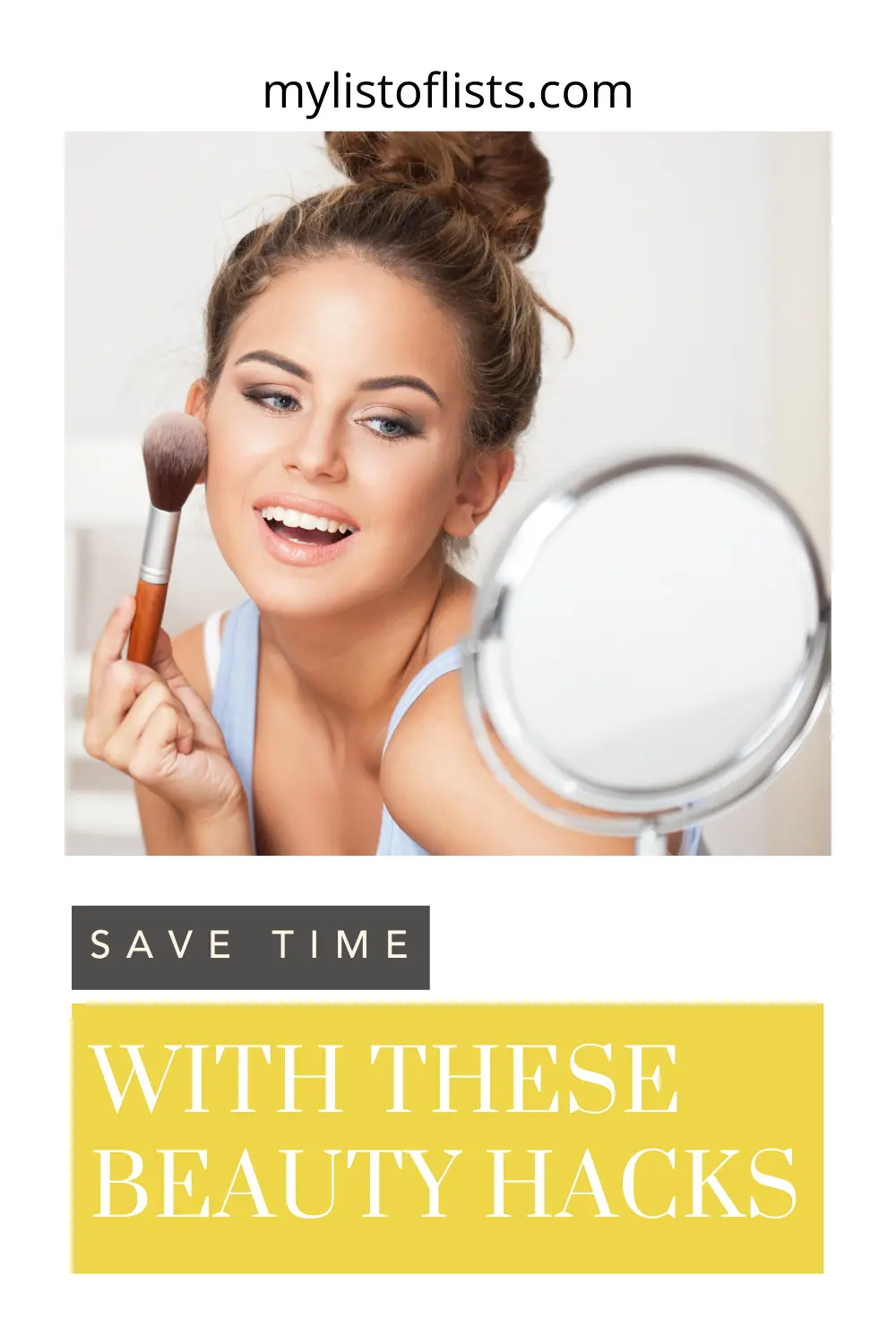 Time Saving Beauty Hacks
Hair Scarf Trick
Have only a few minutes? Tie up your hair with a hair scarf. This is a quick way to cover up messy or greasy hair, and it looks darling to boot! I've got a collection of scarfs going so that I can use them for all my favorite outfits. Use this tutorial to help you fold and tie it.
Mix Your Highlighter Into Your Foundation
I like to mix a little bit of highlighter in with my foundation to create dewy skin. Just crush some up into a fine powder, pour it into your bottle and shake rapidly. When you rub this on your face, your skin will be fresh and glowing. You can do this even if you only have a couple minutes to get ready.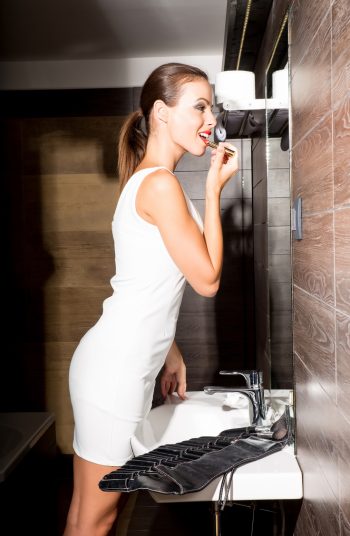 Shave With Baby Oil
Mariah from Random Thoughts from a Stay-at-Home Mom shared her favorite time-saving beauty tip: she likes to shave with baby oil rather than shaving cream. It leaves your legs smoother for longer, and it helps your razor last longer. Additionally, I would recommend investing in a safety razor. It creates less plastic waste and I've actually had to shave less!
Eye Makeup Trick
Beauty Point of View has an insanely good idea for lining your eyes and curling your eyelashes at the same time. All you have to do is put the eyeliner on the eyelash curler and there you go! You've killed two birds with one stone. This is one of the best time saving beauty tips.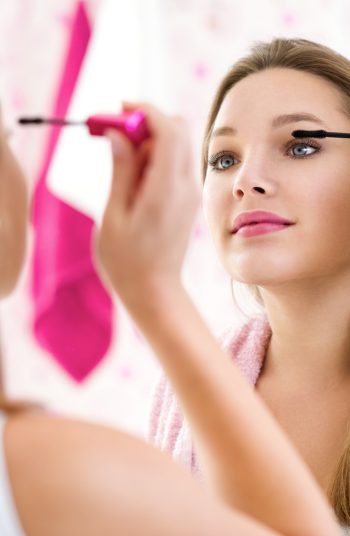 Keep Lipstick On Longer
Lauren Conrad recommends dusting your lips with a little powder after you've applied lipstick. This will keep your lipstick looking fresh much longer. You won't have to keep reapplying throughout the day! Even though this takes an extra couple seconds while you're getting ready, it'll save you time in the long run!
Tinted SPF
If you're really in a time crunch, I like to use a tinted SPF in the morning so you can protect your skin and make it look beautiful at the same time. She suggests Mineral Tinted Crème Broad Spectrum SPF 30 UVA-UVB Sunscreen, but you can use whatever kind you like! Plus, it doesn't go on too heavy at all. This is one of my favorite time saving beauty hacks!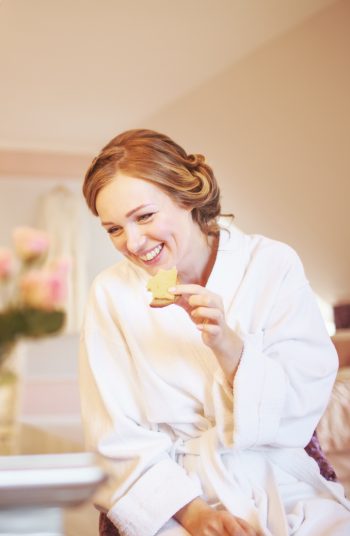 Hair Smoothing Hack
The Beauty Department recommends spraying a little hairspray on a toothbrush and then using the toothbrush to calm frizzy fly-aways. Your hair will quickly look neater, and it will look like you spent a lot more time on your appearance than you actually did.
Clean Hair Hack
Wash your hair in the sink if you're running low on time. Your hair is often the first thing people notice, if you can get it clean and shining, you really don't need to worry about much else. You'll look beautiful, and–even better–you'll feel beautiful and clean. Or, just skip the whole thing and use dry shampoo instead.
Extend The Life Of Your Mascara
Cosmopolitan recommends soaking your mascara bottle in hot water for a little bit. This will thin the ink and make it smoother and easier to apply. You'll avoid messy, clumpy lashes. If you put your mascara in the water while you're getting ready, you'll save time when you get to applying makeup. Keep a cup by your seat.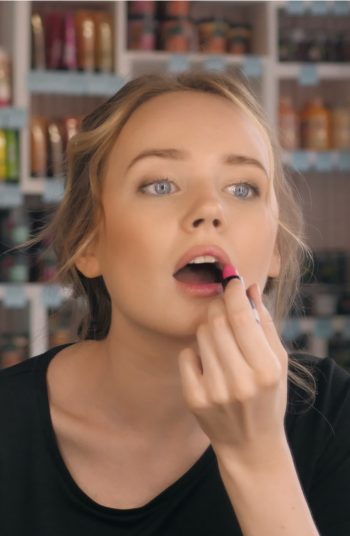 Smell Good All Day
Want to smell good all day long? Try soaking cotton swaps in your perfume and then placing them in a plastic bag you can take on the go. When you need a little freshening of perfume while you're out and about, you'll be able to quickly dab a little perfume! This takes a little preparation, but will certainly pay off.
Iron With A Hair Straightener
Life Hacker suggests saving time in the morning by lightly ironing your clothing with a straightener instead of an iron & ironing board. This is a great way to get the wrinkles out of your clothes without getting out all your ironing gear. This will definitely save time! This will quickly become one of your favorite time saving beauty tips.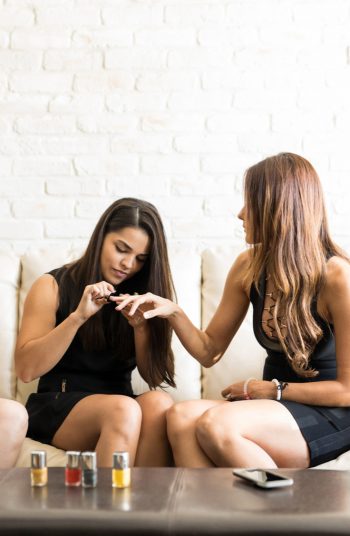 I hope these time saving beauty hacks help you out! For more beauty tips, check out my post on beauty tips that instantly make you look younger.