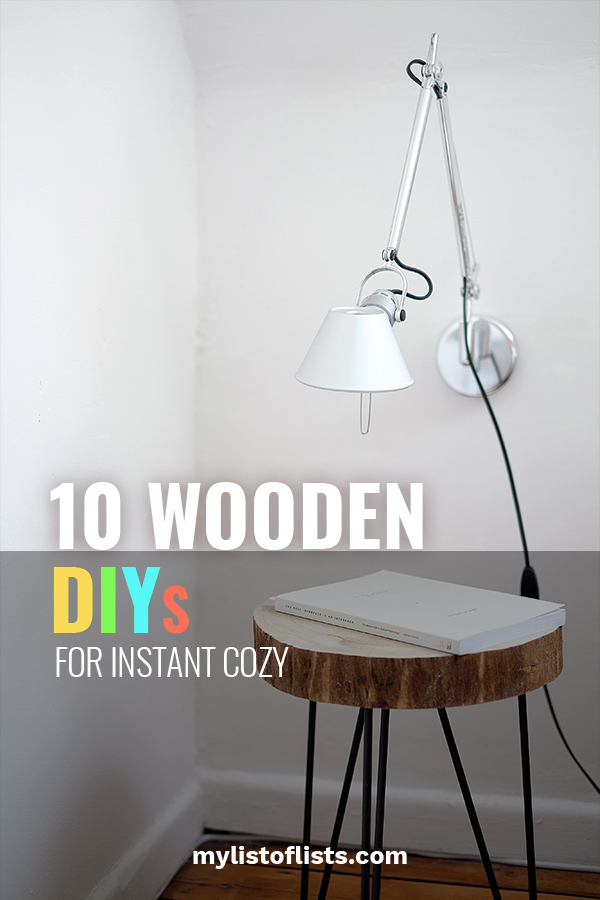 You know when you come into a warm house at the end of a cold, rainy day? Maybe your hair is damp because it is still drizzling, and maybe you forgot a jacket because it's an unseasonable storm. Either way, would't it be incredible to come home to a house that was just instantly cozy? Here are 10 DIYs that will help your home have that EXACT feeling.
Personally, I would have never even considered using a recycled piece of wood as a window covering! But I love the rustic, cozy feeling that this window treatment creates. Plus, how perfect for afternoon naps; I'm sure the coverings block out any sunlight!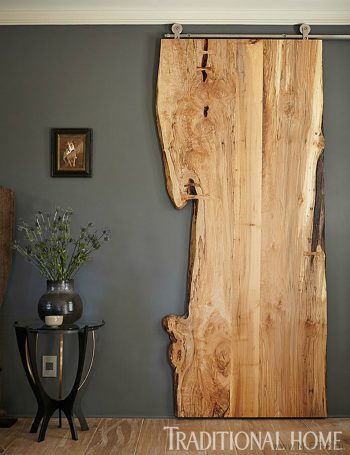 Living on the coast? If so, I might be a little jealous! Scavenge your local beach for a large piece of driftwood, measure the size of a set of tea candles and drill! It's just that easy!
If you don't live on the coast, you can buy something similar here!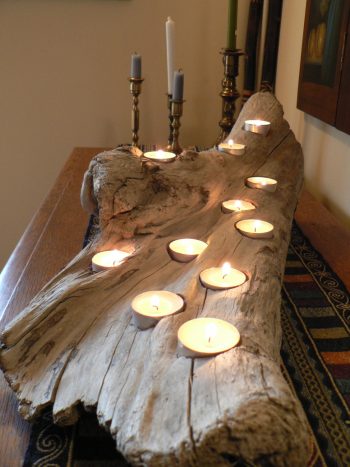 What's a fall front porch without a cozy greeting? It could be 30 degrees outside, and I would be instantly welcomed by this cozy chalkboard sign. Learn how to make it yourself at SG Style Blog.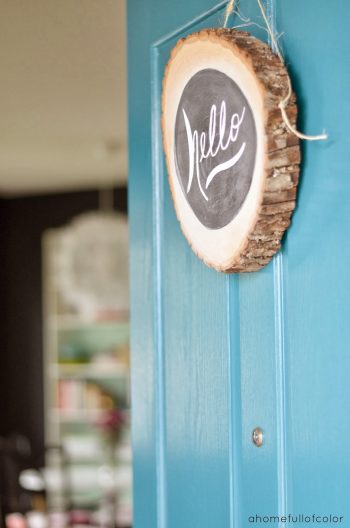 A quick way to add rustic touches to any home is to frame a floor length mirror. The mirror creates the illusion of a larger space, while the frame makes a rustic statement. This home decor piece from Etsy is sure to make an impression!
Bring an axe, and head outside! This DIY project from Pinterest may channel your inner lumberjack, but aren't the end results totally worth it?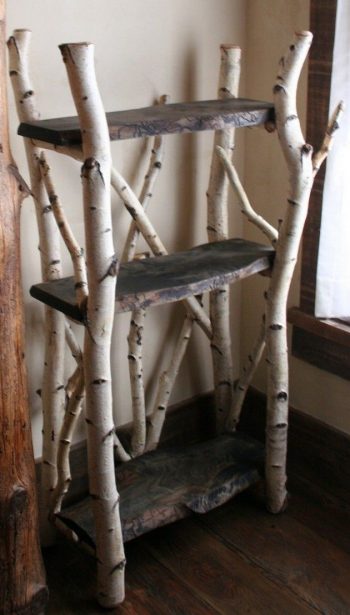 You'll need Google Translate to decipher this scrap wood DIY! Although the rope coil creates an illusion, these gorgeous lanterns are strictly electric!  I would love to line my porch with a similar design!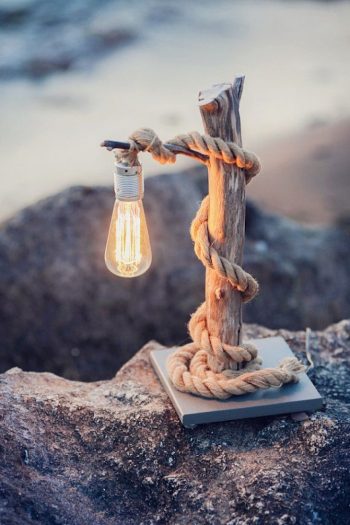 Break apart an old wooden pallet for picture frames that evoke instant warmth. Line the background with scrap burlap for added texture and even more warmth. Pinterest Originals has the DIY for you!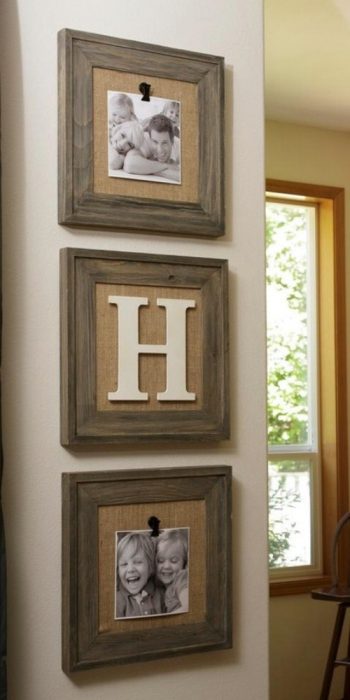 It's not excessive if it's displayed like this, right? Display your wine collection properly; check out this wooden wine rack from Etsy.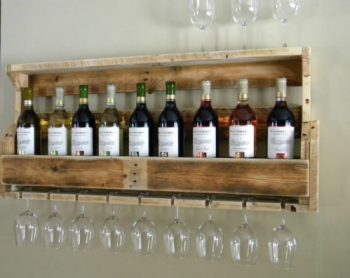 I've been dying for a dramatic coffee table lately, and I'm super inspired to recreate this wooden coffee table from Brooklyn To West. Stain different pieces of wood prior to building to create this patterned look.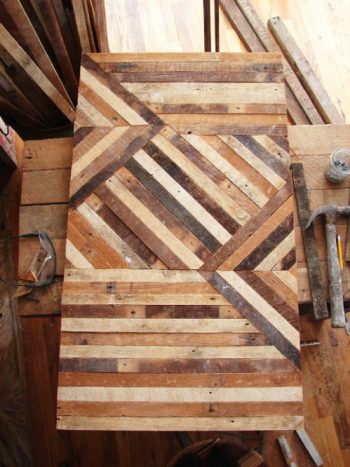 Dying for a DIY project, but lacking the supplies? Simply head outside! Glue fallen tree branches around candle holders for a warm glow that will be felt everywhere. I did this project just last weekend! One last idea from Pinterest Originals.